I believe that l have waited enough and it's time to walk in through the front door and save everyone from their curiosity. Yes, I've been jumping around different communities that exist in this place while trying to familiarise myself with the rules and requirements of each. I've also been able to interact with a lot of people on their post so I believe that I have a good knowledge of the benchmark that is required of any quality post in this platform.
It's possible for some people to say that l started with baby steps and that it kept me from introducing myself earlier than expected but I would rather stick with the belief that dropping an introduction after 35 hours of being here wouldn't count as an act of laziness.
I'm finally here to introduce myself to you and I hope to be welcomed with a warm embrace.
My name is Kenechukwu Ezeme (+ Valentine) and am a Nigerian that still resides in Nigeria while nurturing my dreem of exploring the world and making my name an asset. I graduated from school in the first quarter of 2020 and I'm currently serving as a youth corper in the national youth service corps.
This service is compulsory for every graduate that is below 30 years of age so you can already guess that I'm a young bachelor that is just coming into the outside world and l'm ready to explore any option that have a promising return.
That's why l joined Hive
I came to nurture my writing skill and l'm ready to learn and earn while working diligently as a content creator in this platform.
I would have to admit that I didn't just hear about Hive yesterday or 2 days ago but one thing led to another so I never had an opportunity to walk into this platform and know what it is made of. It took a push from @dreemsteem for me to make up my mind to become a part of this hive proect and l'm happy to be here.
Is there a fun part to my being?
My life is not all about work. I actually have some things that counts as a hobby to me but the funny thing is that these hobbies of mine may also look like work to some people. One of those hobbies which I take seriously is learning and writing. I'm one of those that can cross 7 seas and 7 mountains in order to learn a particular thing as far as I'm sure that this thing will add value to me.
It sounds unbelievable so, take this as a proof of my statement ⬇️⬇️⬇️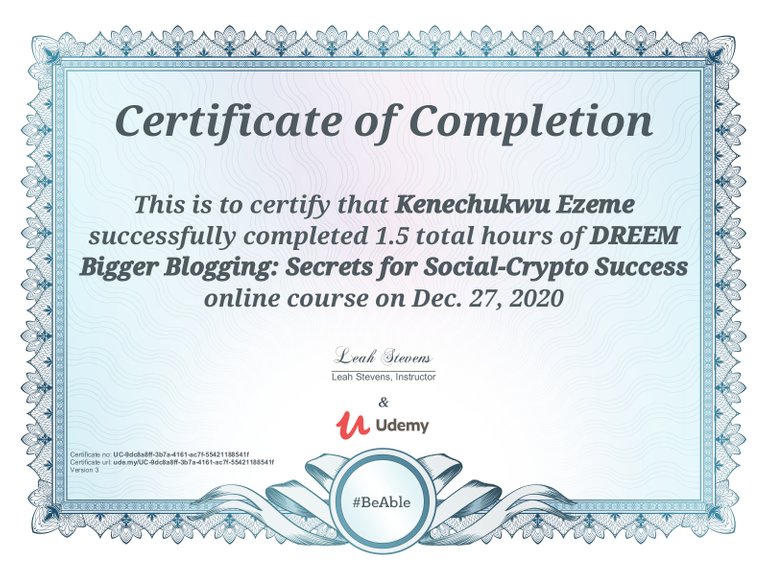 Yes. I just started as a rookie in 4th July, 2020 but I didn't just want to remain a rookie forever so, I joined a university that helped to nurture me as a content creator and the above certificate is a proof of how improve I am as a writer. I have always seen myself as a learner so I try to learn as much as possible and also share my ideas with those that are ready to listen.
Learning and Writing... That sounds like a boring hobby. Right?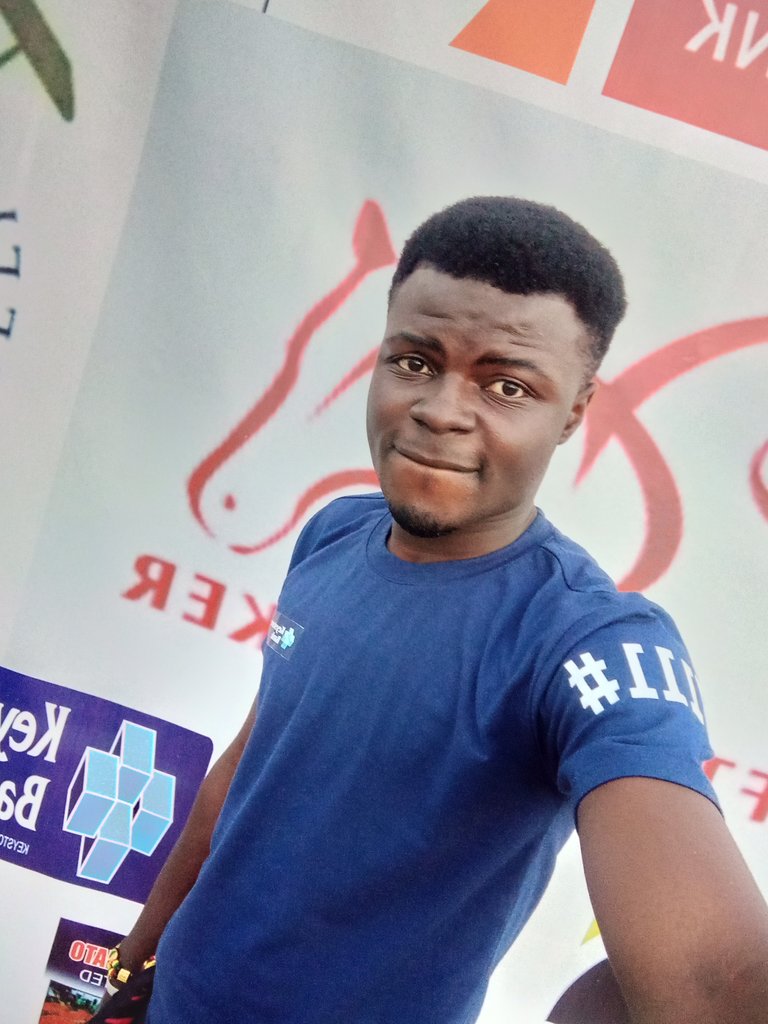 Loll... I'm also a big fan of the entertainment industry so I listen to music of different categories and I also watch TV shows a lot as far as they are Korean dramas. When it comes to the game of soccer, just say Liverpool and l will follow you immediately 🤣.
Do you know that it's not easy to be a newbie here?
It's really not easy to have a newbie status in anywhere but being a newbie here for just some hours is already connecting me to a lot of people that are helping to make the journey easier for me.
Guess what?
@shadowsPub became my first follower and l received 75Hp from her
@penderis gave me some valuable tips about how to work here
@starstrings01 have been very helpful to me and l will be applying to his newbie initiative for January. Click here to also be part of that.
@dreemsteem gave me the push to join here and l will follow all her guidance as time goes on.
@YOU. Yes, everyone that is coming across this post is highly appreciated.
I'm working as a Corp member in the Marketing depart of a financial Institution (A Bank) in Nigeria so, l'm already occupied with alot of activities but l still want to be here and learn from everyone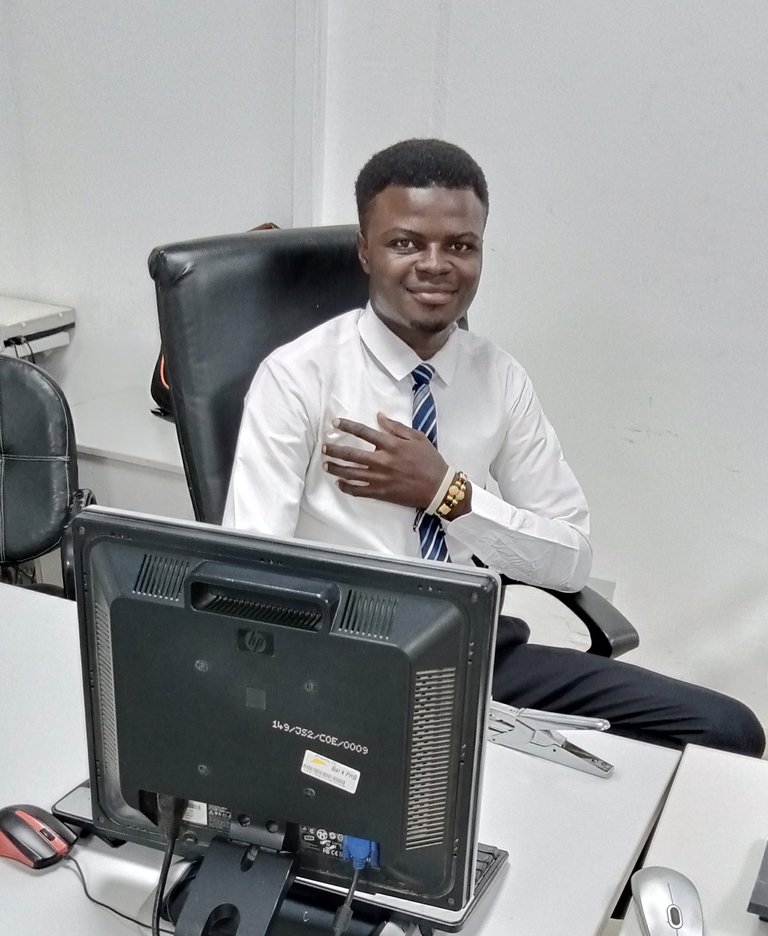 This young and hard-working newbie needs your support and guidance. Please, handle me with care 🤣
All image are mine although, you can also see the first image HERE. The page is also mine