English version.
Greetings friends.
I want to share with you the joy of having a new pet, my little bird "blue".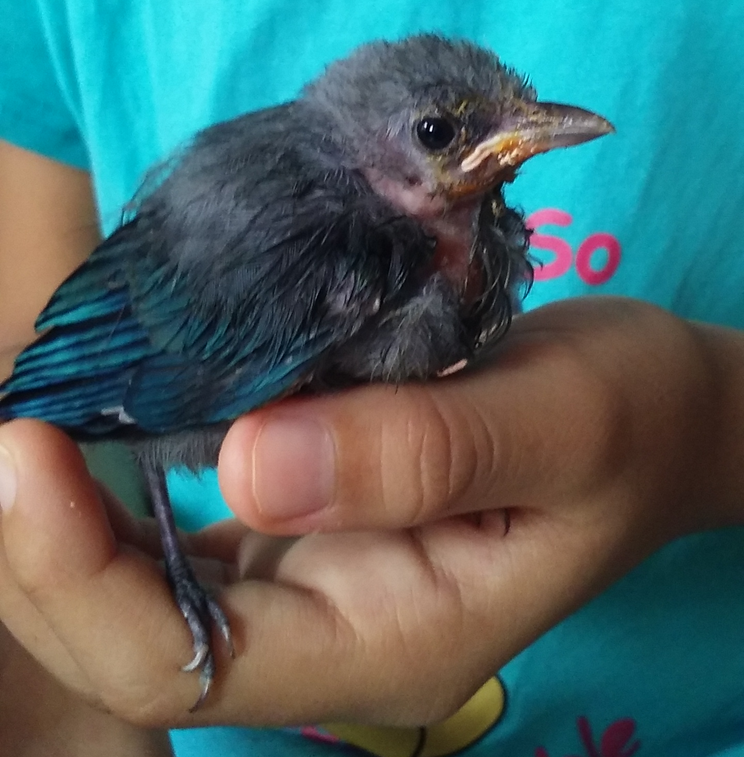 Yesterday was a stormy day, it rained a lot, so much that the trees were bending and seemed to be breaking. When it stopped raining, my dad came from work and when he was downstairs, a neighbor who knows that I like animals asked her if she could give me a little bird that fell from its nest. My dad said yes, and when he got to the apartment he surprised me!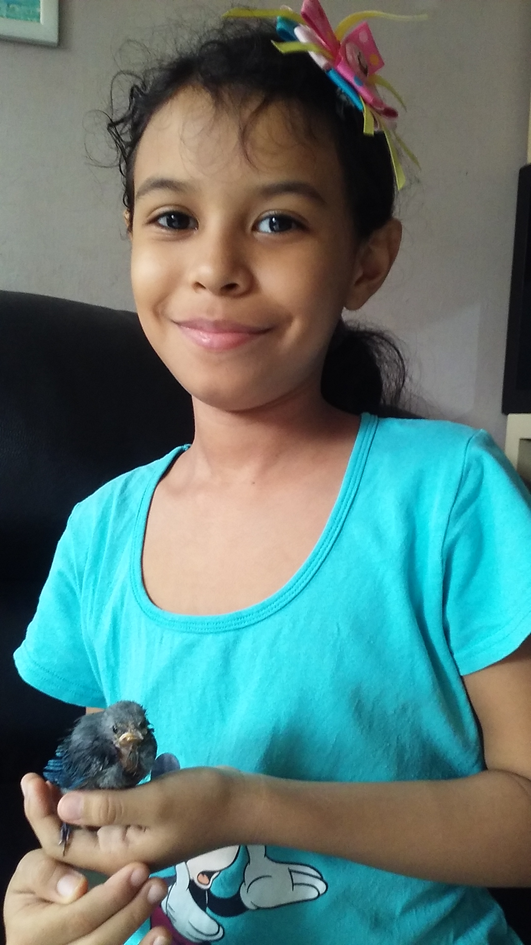 I was very excited because I have always wanted to catch a little bird and make it my pet, but it is more difficult than catching butterflies or lizards Lol. His feathers are barely coming out and he doesn't know how to fly.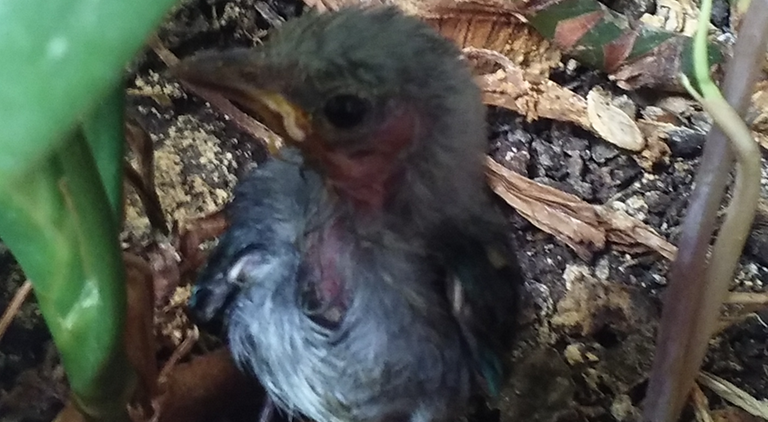 I named him "Blue" because he is the son of a azulejo, or so it seems. It is so cute. I feed him because he just can't do it. What he likes the most is the mango, I have given him rice but he doesn't like it very much, the bad thing about giving him mango is that later he gets hungry quickly but when he eats rice he doesn't get hungry that fast.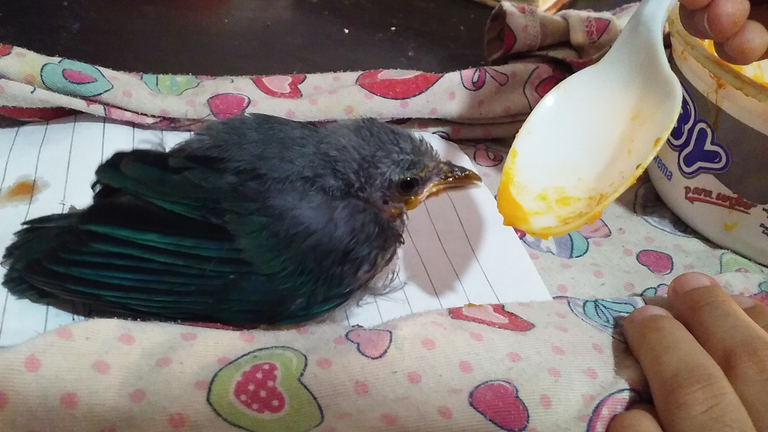 Today in the afternoon we put it on my mom's plants and it likes to be there, it stays calm.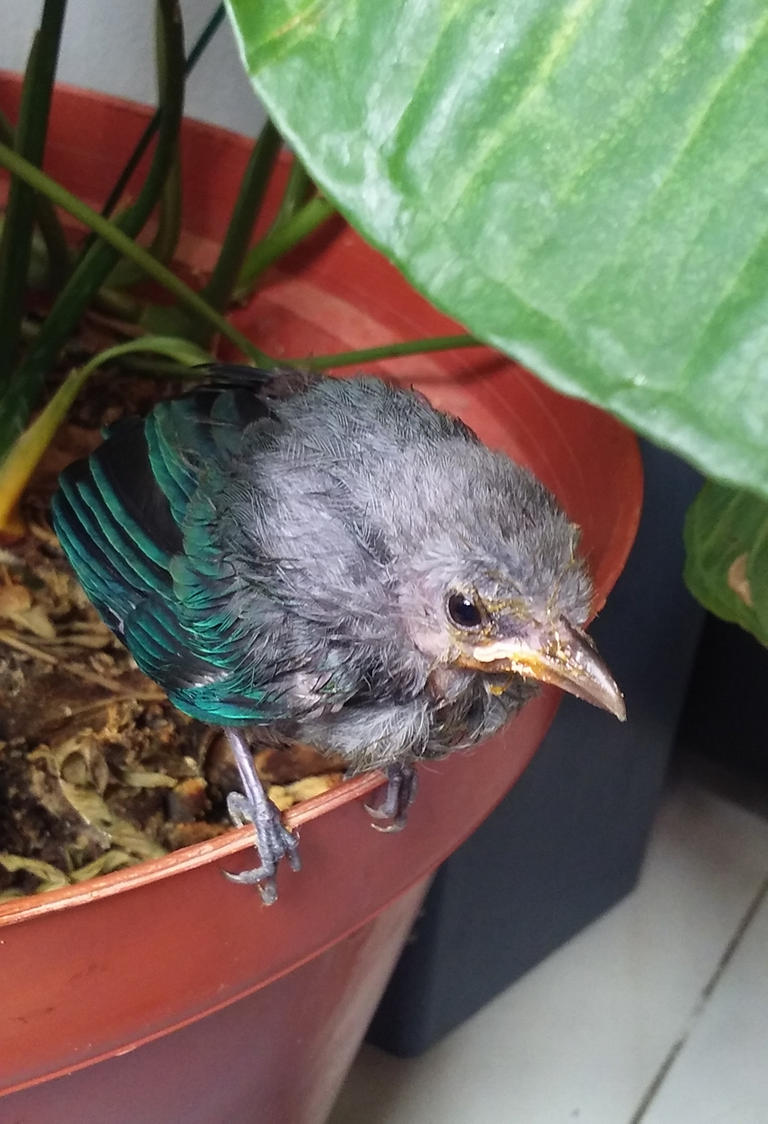 Isn't my bird very pretty?
Versión Español.
Saludos amigos.
Quiero compartir con ustedes la alegría de tener una nueva mascota, mi pajarito Blue.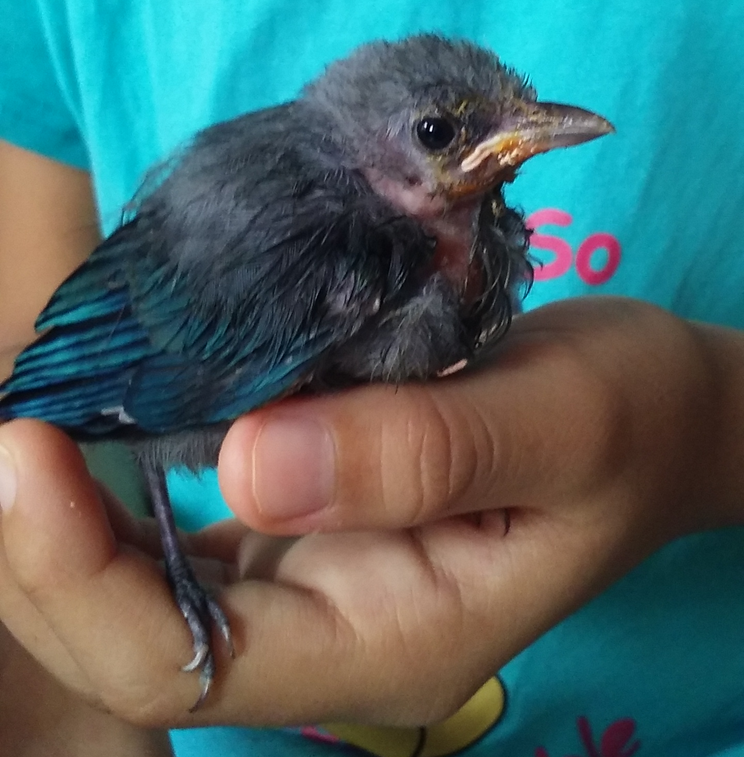 Ayer fue un día de tormenta, llovió mucho, tanto que los árboles se doblaban y parecía que se romperían. Cuando dejó de llover llegó mi papá del trabajo y cuando él estaba en planta baja, una vecina que sabe que a mí me gustan los animales le preguntó que si me podía regalarme un pajarito que se cayó de su nido. Mi papá le dijo que sí, y cuando llegó al apartamento me dio la sorpresa!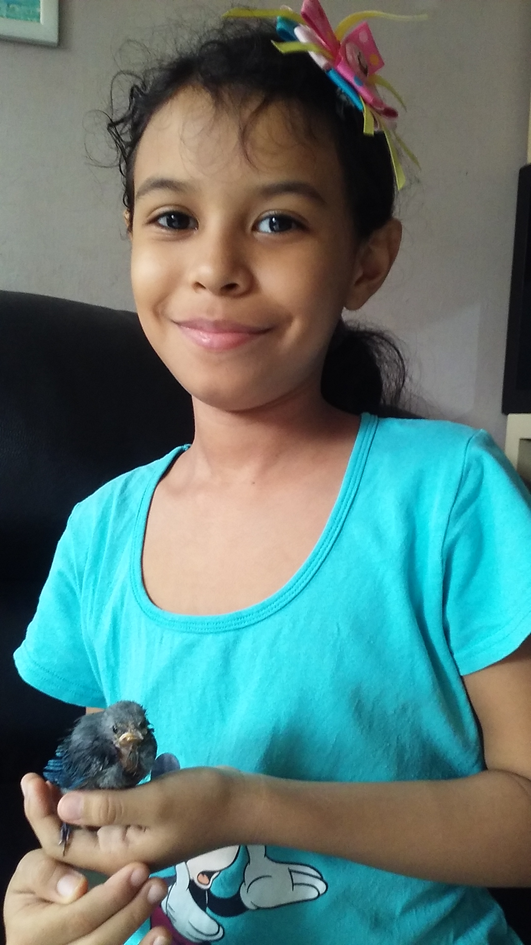 Me emocioné mucho porque siempre he querido atrapar un pajarito y que sea mi mascota pero es más difícil que atrapar mariposas o lagartijas. Al parecer es un pichón de azulejo. Apenas le están saliendo las plumas y no sabe volar.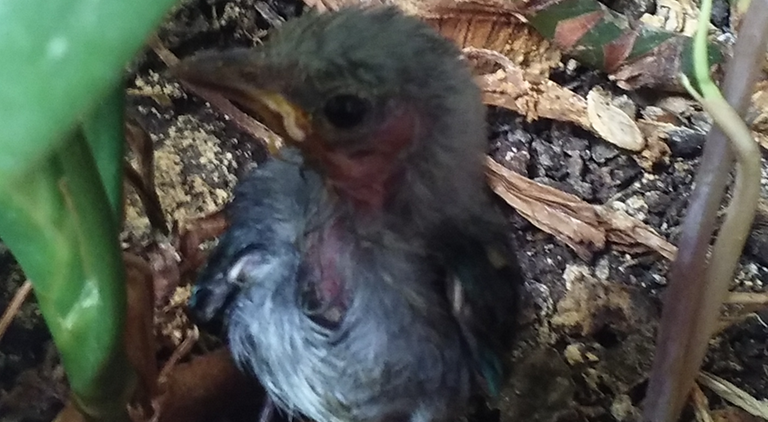 Le coloqué Blue por nombre, porque es hijo de un azulejo, o al menos eso parece. Es tan tierno. Le doy de comer porque él solo no sabe hacerlo. Lo que más le gusta es el mango, le he dado arroz pero no le gusta mucho, lo malo de darle mango es que luego le da hambre rápido pero cuando come arroz no le da hambre tan rápido.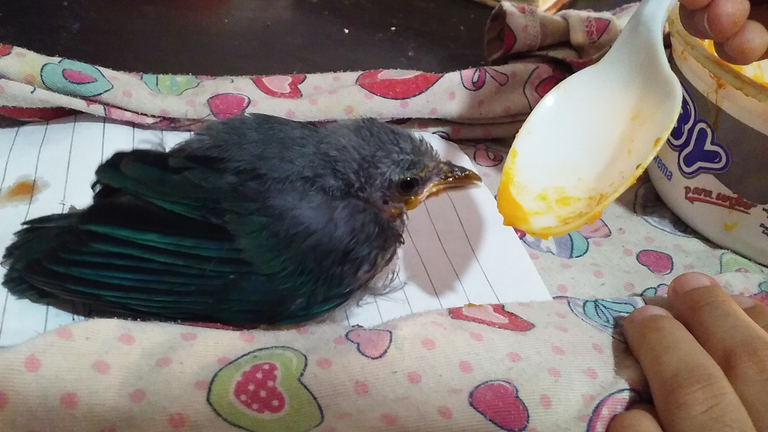 Hoy en la tarde lo pusimos en la planta de mi mamá y le gusta estar allí, se queda tranquilo.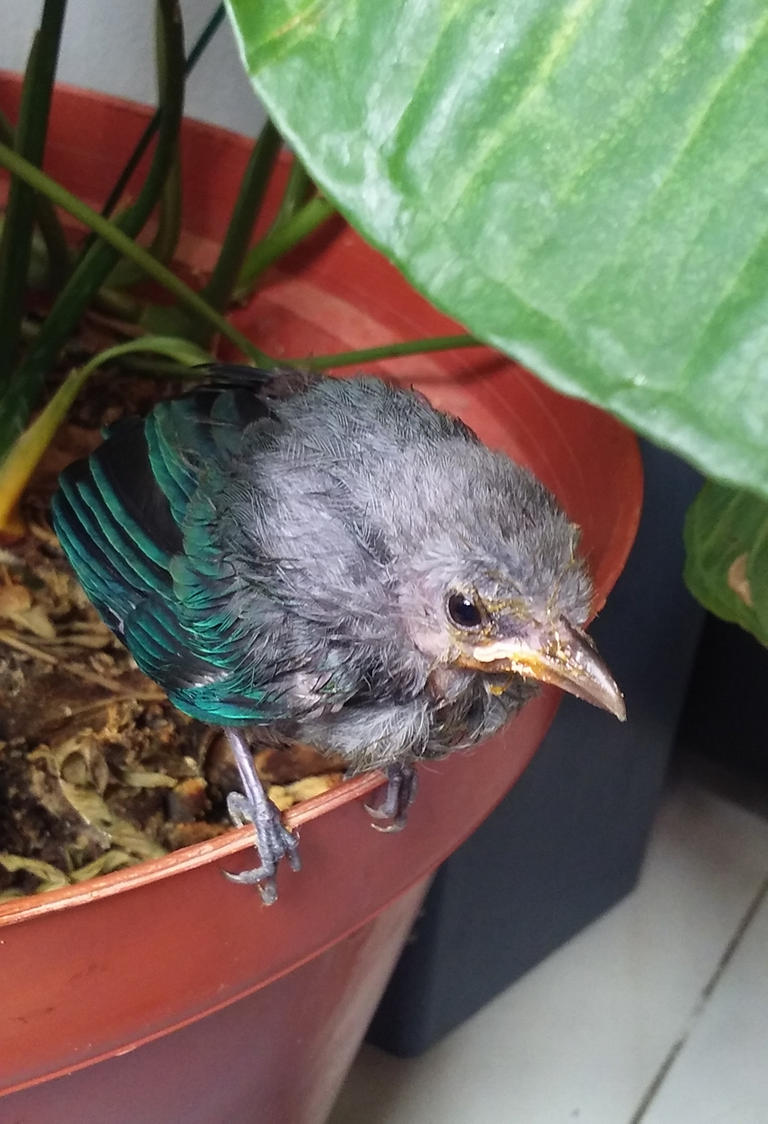 Verdad es el muy bonito mi pajarito?