Mi primer curso de maquillaje 👩‍🎓🎨 || My first make-up course 👩‍🎓🎨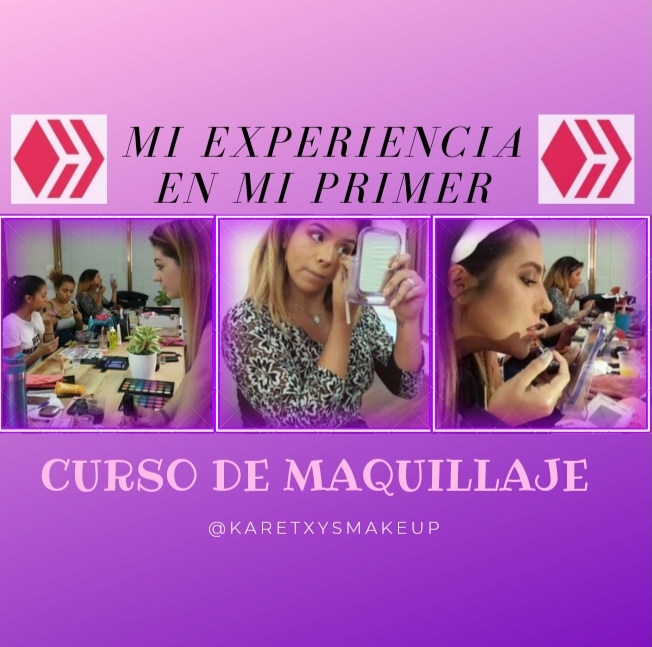 Hoy les quiero compartir una de las mejores experiencias que he tenido en mi vida, fue mi primer curso de maquillaje. Y tuve la suerte del hacerlo con una maquilladora que no solo tiene un talento estupendo, sino que es una gran persona, ni tutora en este curso fue Cindy Marval.
Today I want to share with you one of the best experiences I've had in my life, it was my first makeup course. And I was lucky enough to do it with a makeup artist that not only has a great talent, but is also a great person, my tutor in this course was Cindy Marval.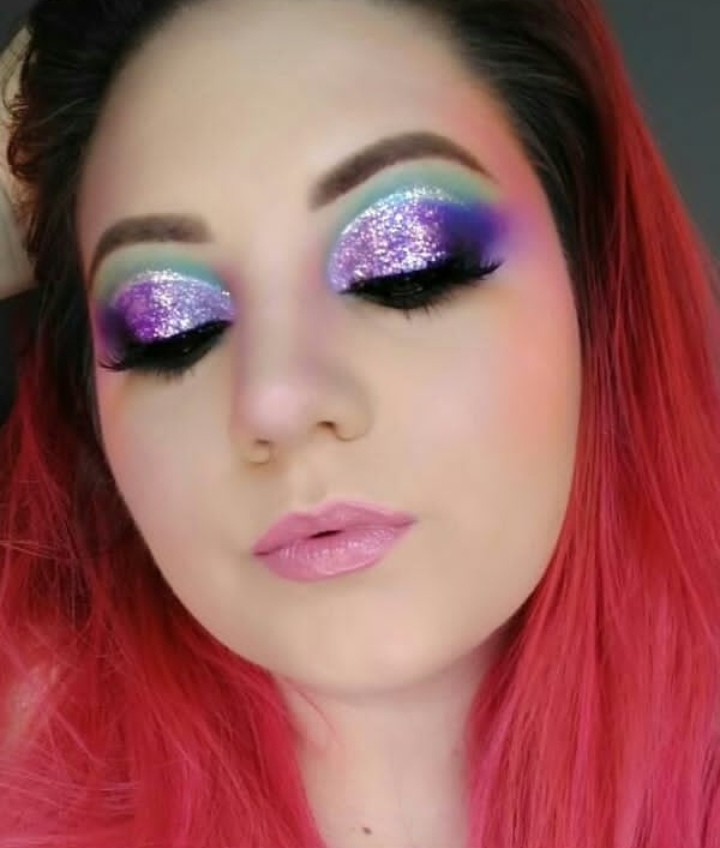 Cuando me inicié en este mundo, fué aprendiendo con tutoriales y la verdad es que aprendí muchísimo de ésta forma, pero siempre había anhelado hacer un curso presencial y por motivos económicos no se me era posible aún, hasta que un día ésta maravillosa maquilladora hizo un concurso en su cuenta de Instagram dónde te daba la oportunidad de ganar un cupo en su próximo curso de automaquillaje básico personalizado, yo por supuesto no dudé en participar. Para ganar sólo tenías que compartir la información de dicho concurso con tus amigos y explicar el por qué te querías ganar el cupo, así que hice todo lo posible por hacer la mejor participación y día y noche me estuve dedicando a eso, hasta que por fin llegó el día de anunciar al ganador y afortunadamente fuí yo, el que persevera alcanza así que estaba muy felíz de por fin hacer mi primer curso de maquillaje, y que mejor que hacerlo con una maquilladora tan linda y tan profesional, cuando la conocí casi no podía creerlo.
When I started in this world, I was learning with tutorials and the truth is that I learned a lot in this way, but I had always longed to do a classroom course and for economic reasons it was not possible yet, until one day this wonderful makeup artist made a contest on her account Instagram where she gave you the opportunity to win a place in her next course of personalized basic self-makeup, I of course did not hesitate to participate. To win you only had to share the information of the contest with your friends and explain why you wanted to win the quota, so I did everything possible to make the best participation and day and night I was devoting myself to that, until finally the day came to announce the winner and fortunately it was me, he who perseveres achieves so I was very happy to finally do my first makeup course, and what better to do it with a makeup artist so beautiful and so professional, when I met her I almost could not believe it.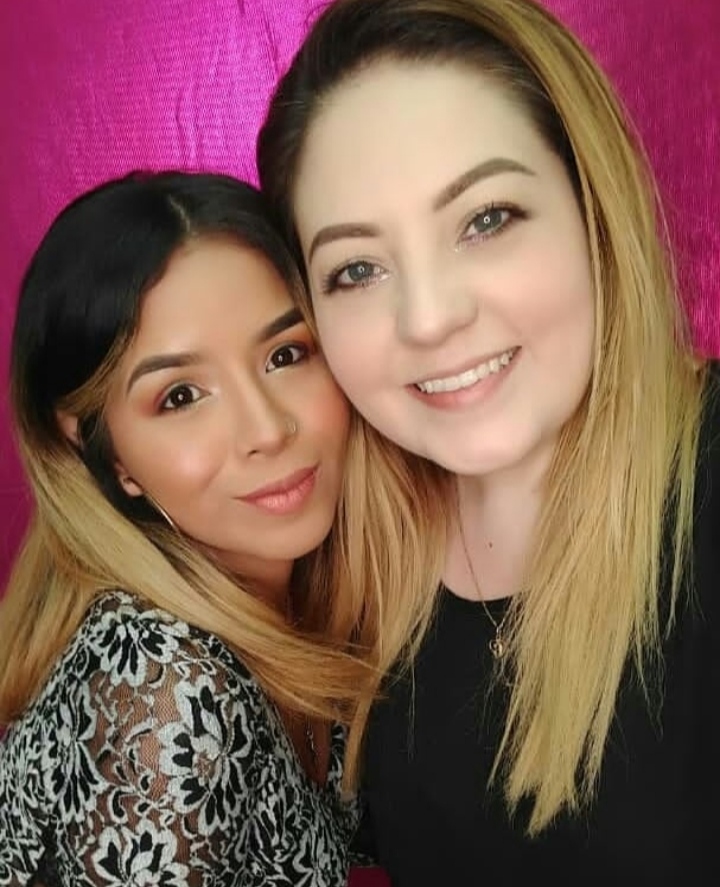 Éste curso lo realicé el 16 de febrero del 2020 y ha sido uno de los mejores días que he tenido. Fue una experiencia que aproveché al máximo y aprendí muchísimo. Cindy fué una exelente tutora en este curso, éramos cuatro alumnas y con cada una se dedicó a explicar cada detalle y se preocupó siempre porque entendieramos y aprendieramos cada información que nos daba. Nos explico técnicas, tipos de piel y como tratarlas, recomendaciones, consecuencias del mal uso y una cantidad de cosas que no te explican en tutoriales, nos hizo conocer mucho más a fondo la manera correcta del uso del maquillaje más allá de la apariencia.
I took this course on February 16, 2020 and it was one of the best days I have ever had. It was an experience that I took full advantage of and I learned a lot. Cindy was an excellent tutor in this course, we were four students and with each one she dedicated herself to explain every detail and was always concerned that we understood and learned every piece of information she gave us. She explained techniques, skin types and how to treat them, recommendations, consequences of misuse and a lot of things that are not explained in tutorials, she made us know much more in depth the correct way to use makeup beyond appearance.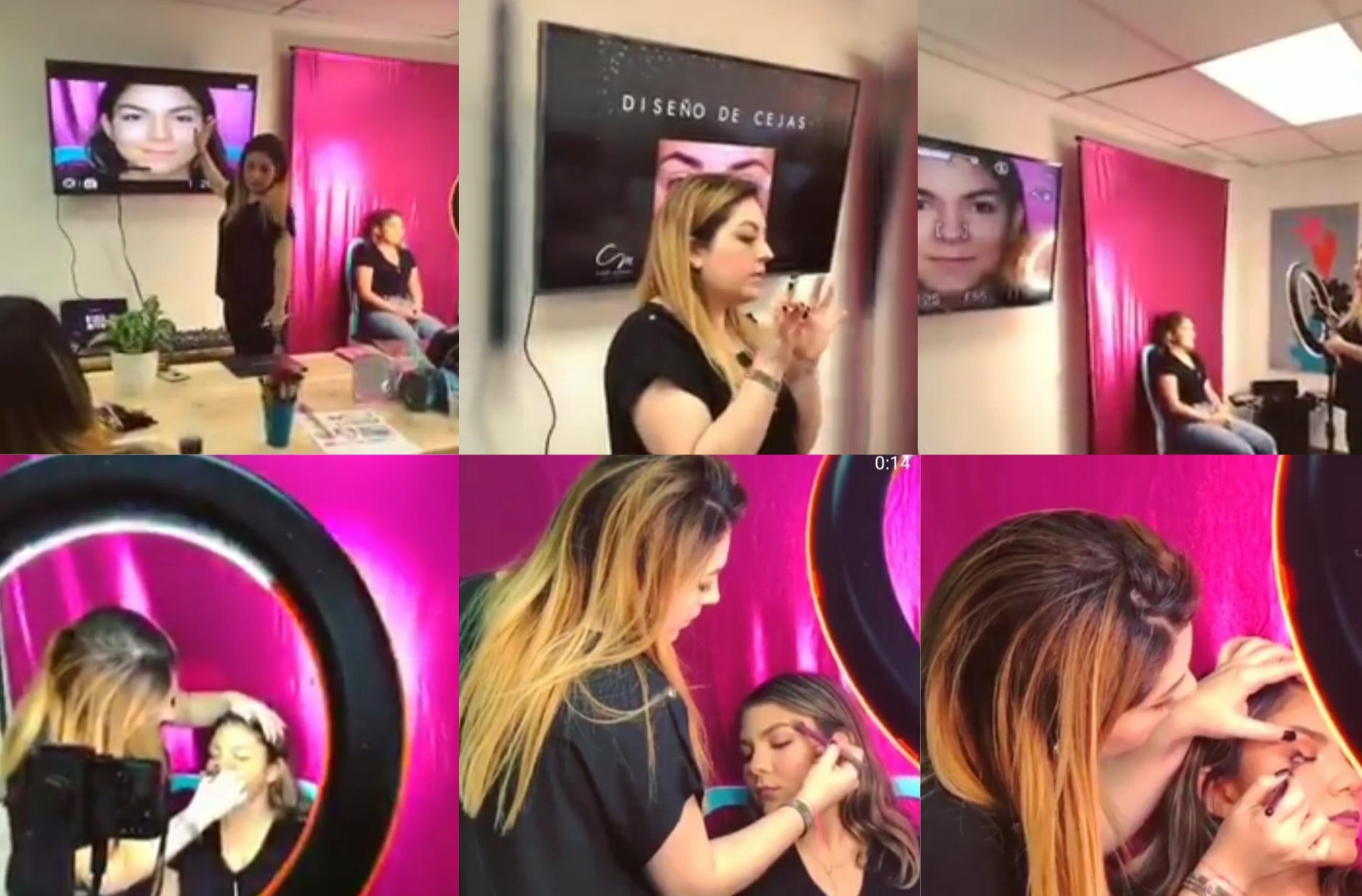 Nos enseñó tres tipos de maquillaje personalizados para cada una de las alumnas, para que pudiéramos usar en diferentes ocasiones y muchísimas cosas más.
She taught us three types of personalized make-up for each of the students, so that we could use them for different occasions and many, many more.
La mejor parte de este día fue el coffee break dónde cada una tuvo la oportunidad de hablar de sus metas y objetivos en el maquillaje, ella nos escuchó y aconsejo como una amiga. También fue el momento dónde más nos reímos y divertimos, simplemente fue un día maravilloso, porque no sólo aprendí nuevas cosas sino que también conocí a buenas personas.
The best part of this day was the coffee break where each one of us had the opportunity to talk about our goals and objectives in makeup, she listened to us and gave us advice as a friend. It was also the moment where we laughed and had fun, it was simply a wonderful day, because not only
did I learn new things but I also met good people.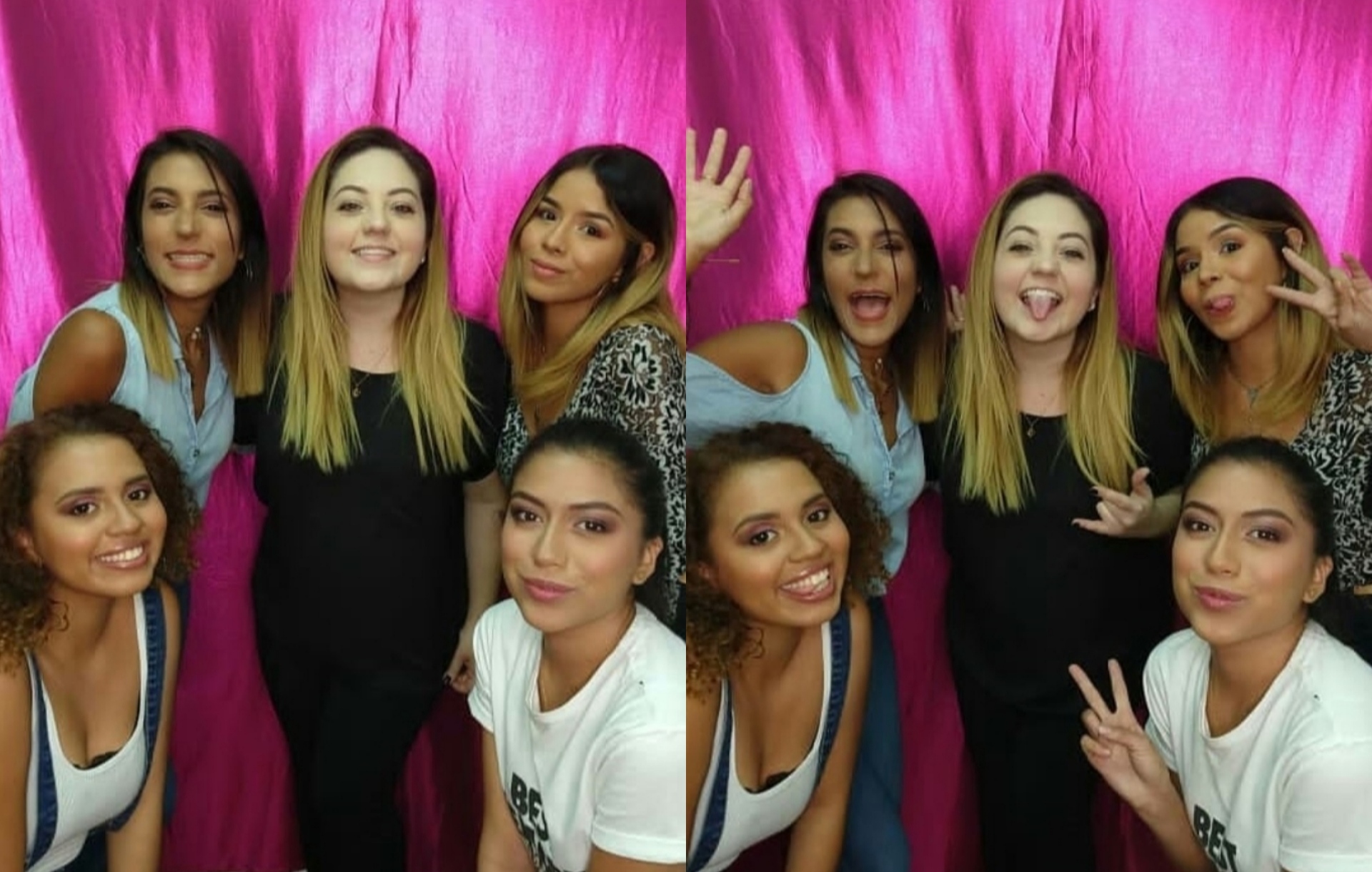 No podría describirles lo feliz que estaba por cumplir una de mis pequeñas metas y que la experiencia haya superado totalmente mis expectativas. Espero seguir aprendiendo y tener la oportunidad de hacer cursos más avanzados y mi consejo para ustedes es que nunca se rindan que las oportunidades se presentan cuando menos lo esperamos ❤️
I could not describe to you how happy I was to accomplish one of my small goals and that the experience totally exceeded my expectations. I hope to continue learning and have the opportunity to do more advanced courses and my advice to you is to never give up that opportunities present themselves when we least expect them ❤️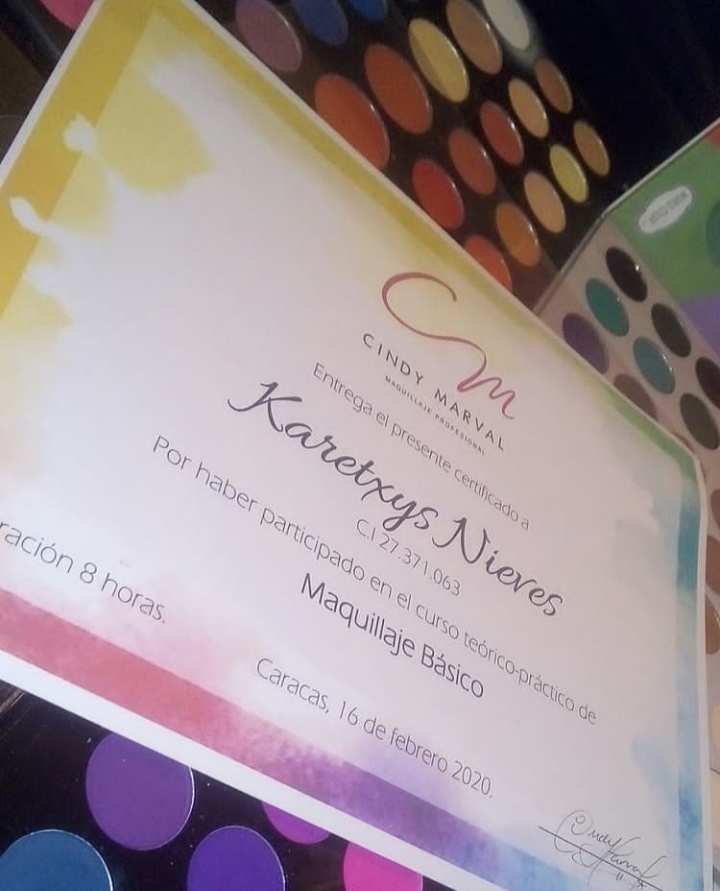 Gracias una vez más por leer y llegar hasta aquí.
Todas las fotos son de mi propiedad, tomadas por mi teléfono Redmi8 y fueron editadas por Canvas
Contenido original de @karetxysnieves
Utilicé traductor DeepL]
Banner hecho por el diseñador gráfico Johsua Cobis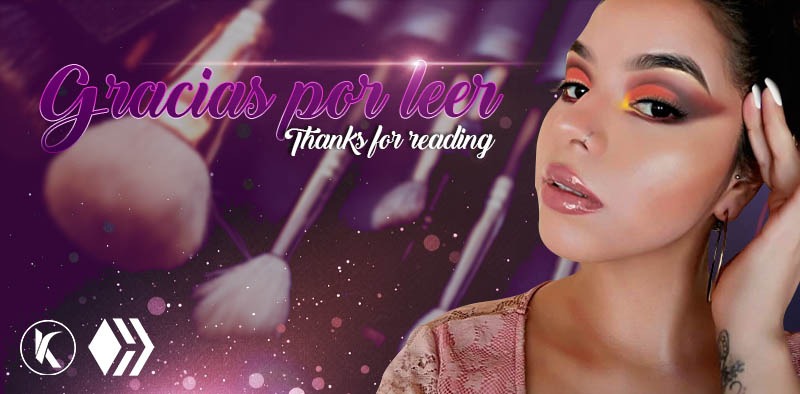 ---
---