Since last year, the main railway station in Bangkok (Hualamphong station) was totally locked down for two months. This year it has reduced half of it's regular service for the second time. I am very fond of this old railway as if she's an old relative's house where I used to spend happy time as a kid. My Chinese grandmother's house used to be in the narrow alley opposite the station; it was only five minutes' walk away. That's probably why I always feel as if I half owned the place!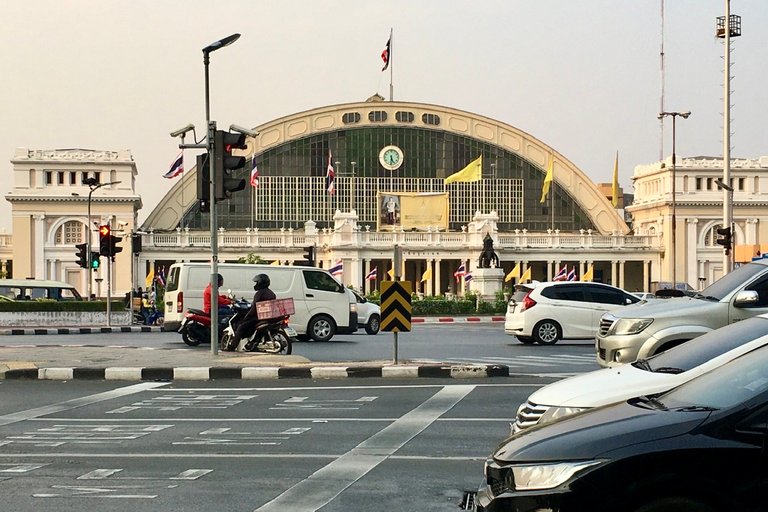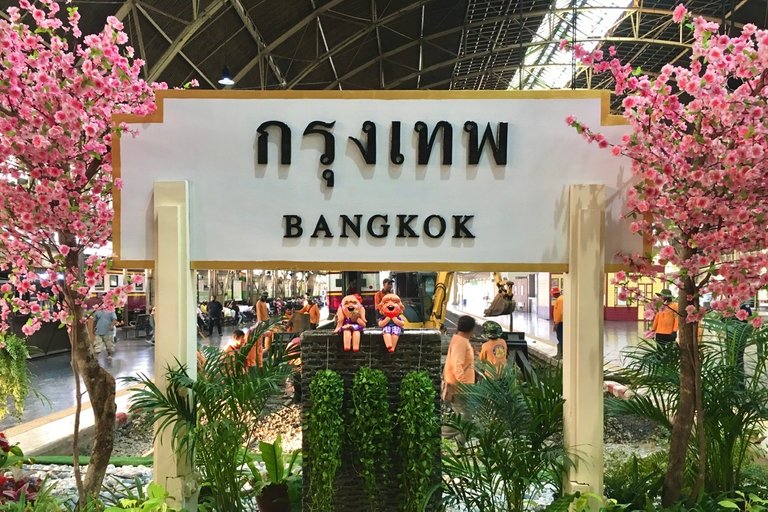 The architectural design of Hualamphong station has been kept more or less unaltered which makes me curious about the past era of Siamese history. This railway was built during the Reign of King Rama V, in 1910 (one year before the death of Queen Victiria in England). The King had made a tour of European countries twice in an effort to mitigate the colonisation push during that time. He came back to Siam and started build roads, bridges, schools, hospitals, post office, railways and hospitals. He received lots of objection and ridicule at that time; there were less than fifty cars in the city so all the roads and new buildings were seen as wasted.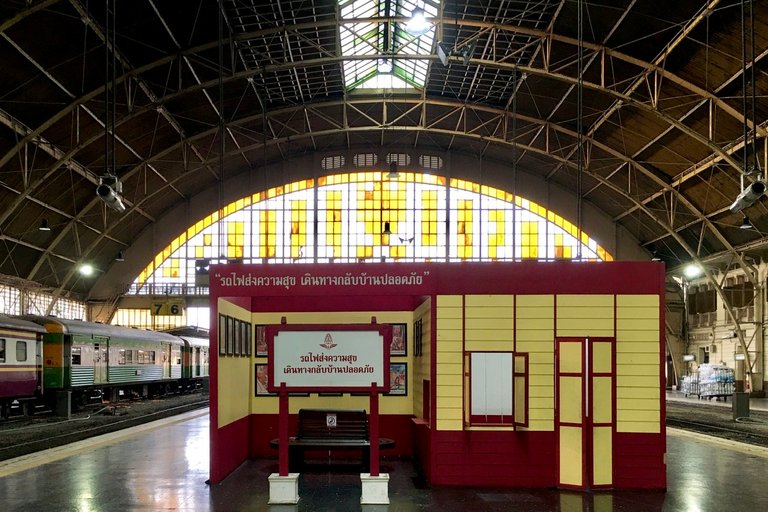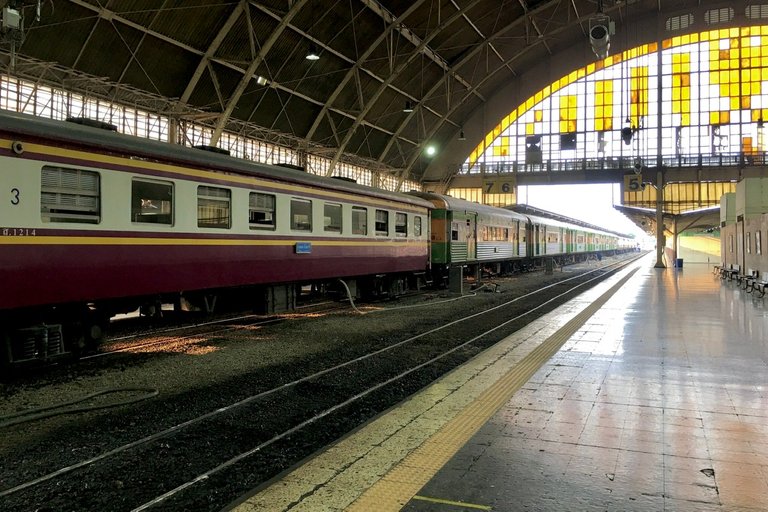 Nowadays, we still depend on these wide long roads, bridges and old buildings. The King had the foresight for the future development of the country and that being Westernised would make it harder for the colonisation of a Westernised Asian country.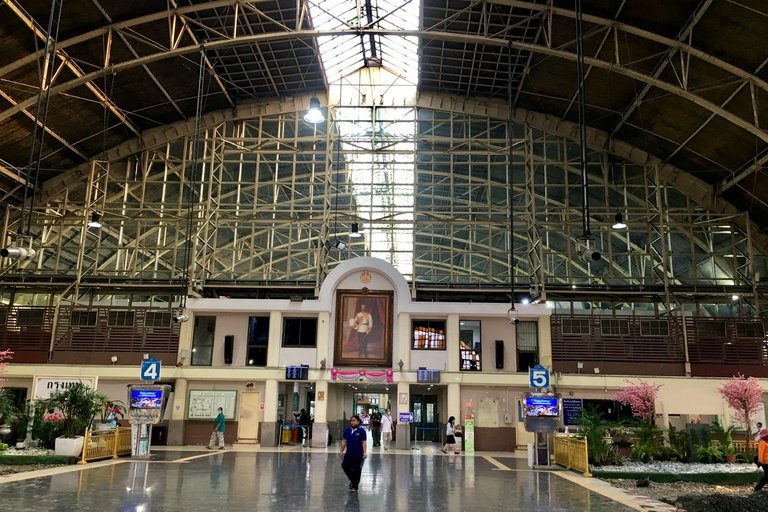 Hualamphong station was officially opened for service on 25 June 1916. The design of the roof was based on a dome shape influenced by Italian Renaissance style of the day while the front of the station was based on the design of the Frankfurt railway station in Germany. During that time most of the young Princes were studying in Germany while two Italian designers were working as royal consultants. The Palace has recruited and hired several foreigner designers, engineers and experts to help accelerate the Westernising process of Siam.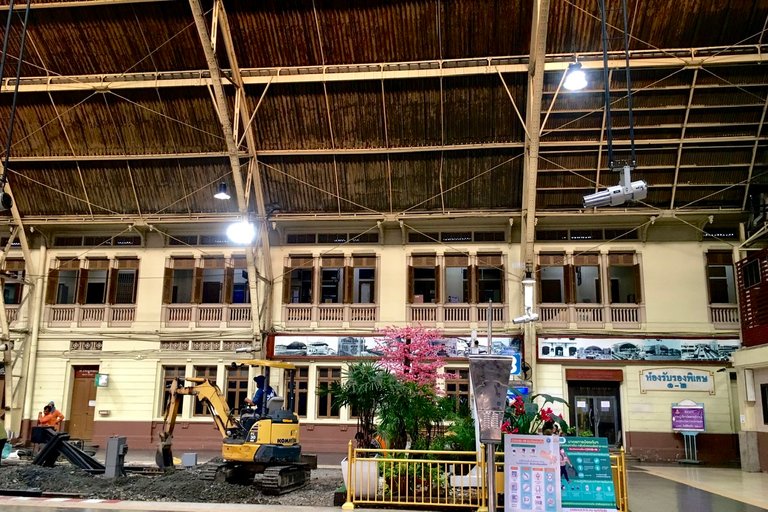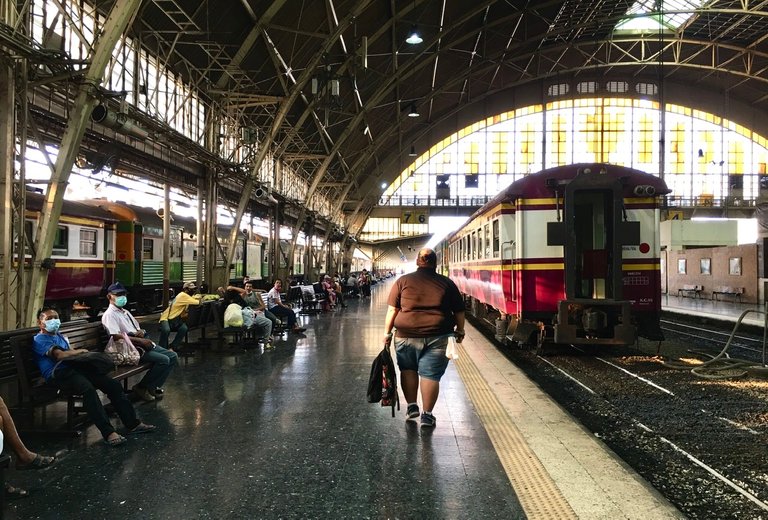 For the first time, Western hair styles and clothes became fashionable and widely adopted! People started wearing leather shoes, hats, dresses and three piece suite! What an exciting era that must have been! Hualamphong transported me back to the past when people in Western style costumes were mingling along the platforms.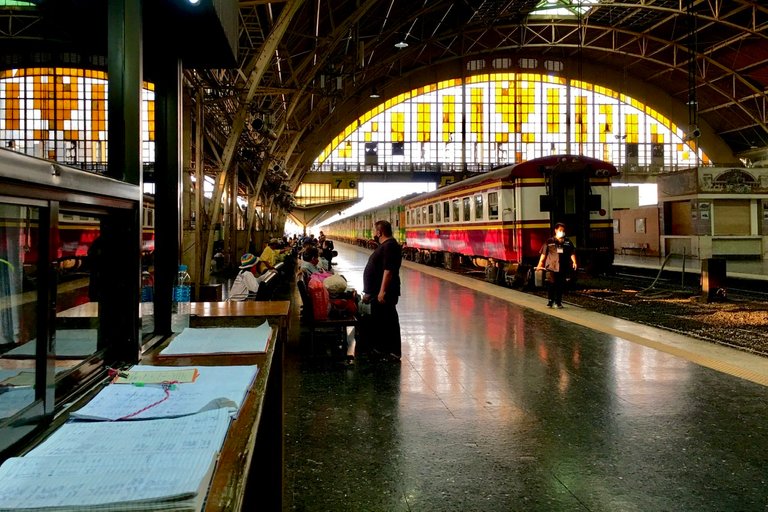 I always have a feeling of brotherhood of mankind towards the hard working people I often met along my journeys. They have always become friendly and helpful, some railway staff and workers often help me with my luggage. Some give me advance information on what's liking to happen to the service so that I would not be caught off guard. Some share exclusive information about strange occurrences and ghost stories on the train. My train journey could never be boring. Each trip is like reading a short story of people's lives and experiences.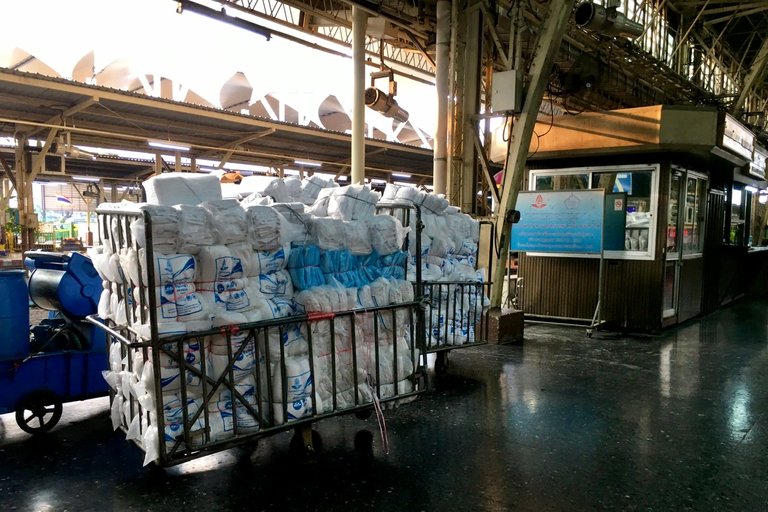 During my several journeys, I got on very well with onboard railway staff and officers. They often saw me giving advice to backpackers about the best way to travel to Laos from the last railway stop. So whenever the staff needed a translator, they would think of me. In the old days, I came across very interesting passengers on the train: from ex-CIA contractor, human traffickers, some plain cloth police officers, attorneys, local politicians, some Thai scammers and money launders, including a famous medium. The most intriguing passenger was a retired air-force officer who used to work at the US airbase in Thailand during the Vietnam war. He was very sharp and perceptive; he was probably a high ranking officer dealing with intelligence in the past.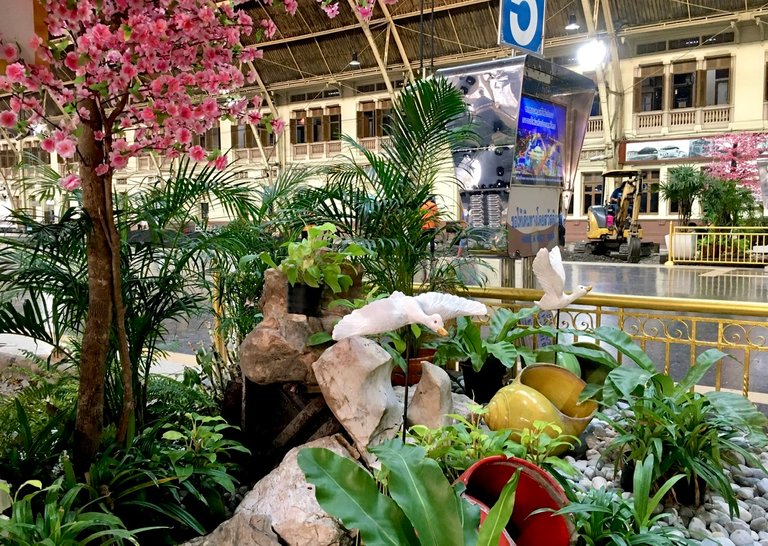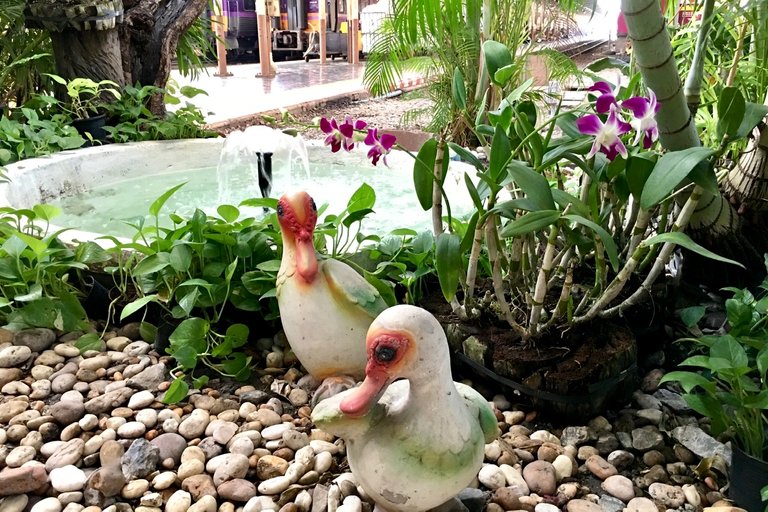 So, train journeys have become my educational and learning experience about life which have made me very open-minded and ready to accept the unexpected. I do hope no drastic changes would take place at Hualamphong station ever. This railway station always brings back fond memories of past journeys and my childhood memories at my grandmother's house.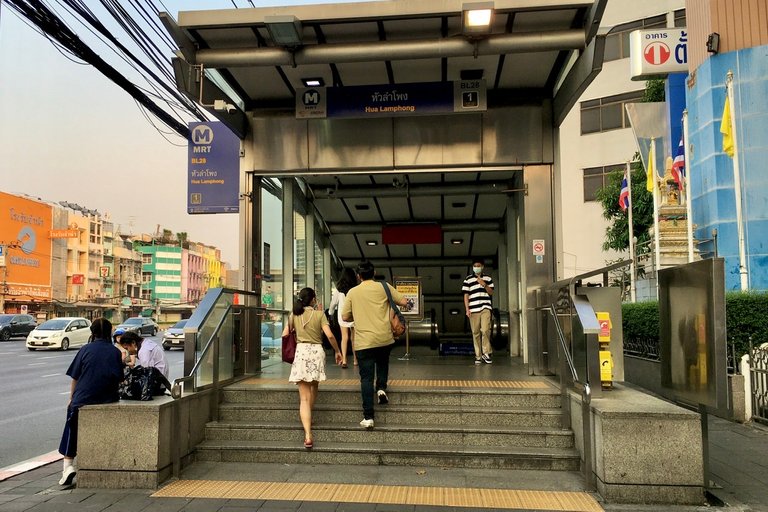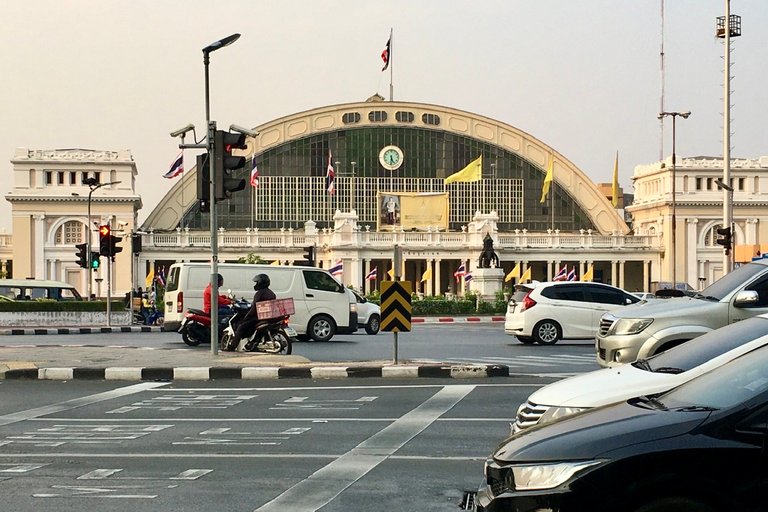 ตั้งแต่มีเหตุการณ์แพร่ระบาดของโคโรนาไวรัส สถานีรถไฟหัวลำโพงโดนปิดไปสามรอบแล้ว ตอนนี้ก็ลดจำนวนขบวนรถไฟที่ให้บริการ ทำให้สถานีรถไฟเงียบเหงามาก เราชอบเดินทางโดยรถไฟมากแม้ว่าจะใช้เวลานาน แต่ก็เหมาะสำหรับการเดินทางแบบไปเรื่อยๆไม่เร่งรีบ เรารูสึกว่าที่หัวลำโพงนี้เหมือนเป็นเพื่อนเก่าที่เราคุ้นเคย อาจเป็นเพราะสมัยเด็กๆเรามาโตที่บ้านคุณย่าในซอยสลักหิน ที่อยู่ตรงข้ามสถานีรถไฟ เราเห็นสถานีนี้ตั้งแต่เด็กจนคุ้นเคยเหมือนเป็นที่เที่ยวเล่นของเด็ก เราจึงหวนคิดถึงชีวิตในวัยเด็กและย่าคนจีนของเราทุกครั้งที่มาที่สถานีรถไฟ เหมือนได้กลับมาเยี่ยมบ้านเก่าของญาติผู้ใหญ่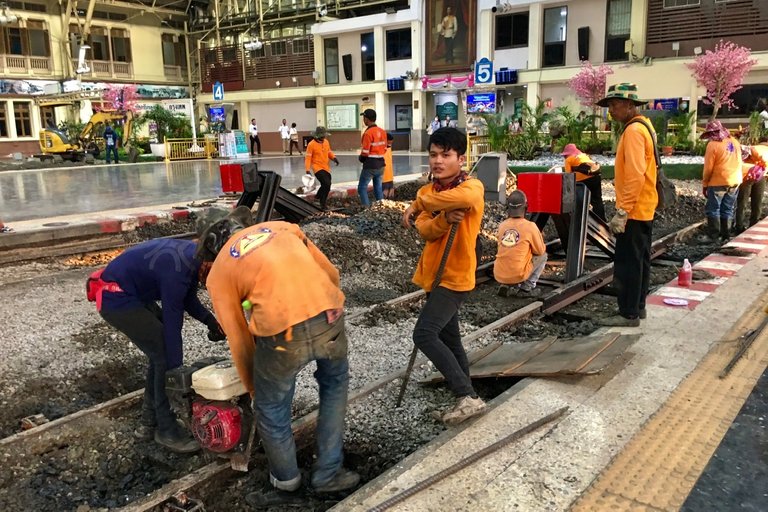 A railway staff told me that a train didn't stop properly, it rammed into the barrier. So, workmen had to repair the barrier and the track!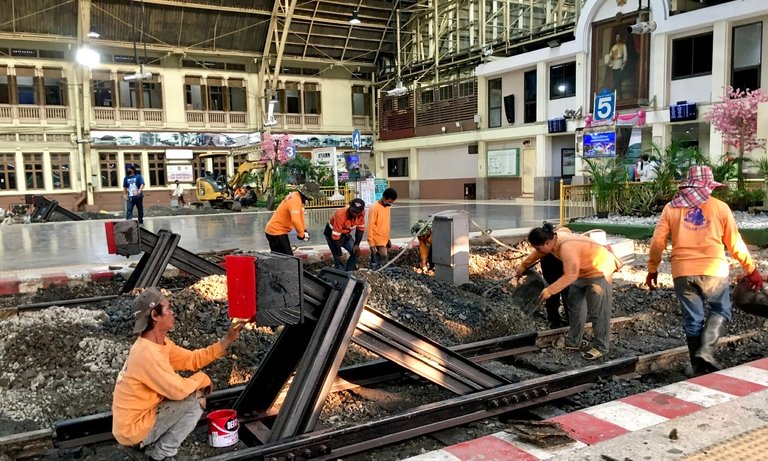 การออกแบบตกแต่งสถานที่ดูโบราณ และตึกเก่าแก่ก็ยังยืนเป็นสักขีพยานของอดีตที่รุ่งเรืองในช่วงเวลานั้น เราชอบสถาปัตยกรรมแบบอิตาลีสมัยเรเนซองส์ของหลังคาสถานีรถไฟ ส่วนด้านหน้าของสถานีหัวลำโพงได้อิทธิพลจาก สถานีรถไฟแฟรงก์เฟิร์ตในเยอรมัน นาฬิกาเรือนใหญ่นั้นเป็นการสั่งทำเป็นพิเศษจากต่างประเทศ แต่เสียดายที่ไม่ได้มีการบันทึกไ่ว้ว่ามาจากประเทศไหน เราก็เดาว่าคงมาจากสวิตซ์ เราดีใจที่เจายังเก็บสภาพตึกเก่าๆ ที่ใช้ประตูหน้าต่างไม้สักไว้ได้ โดยไม่มีการเปลี่ยนแปลง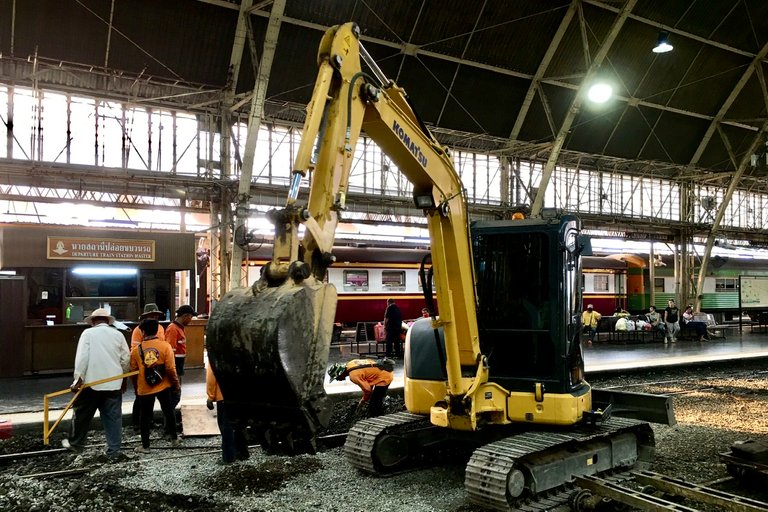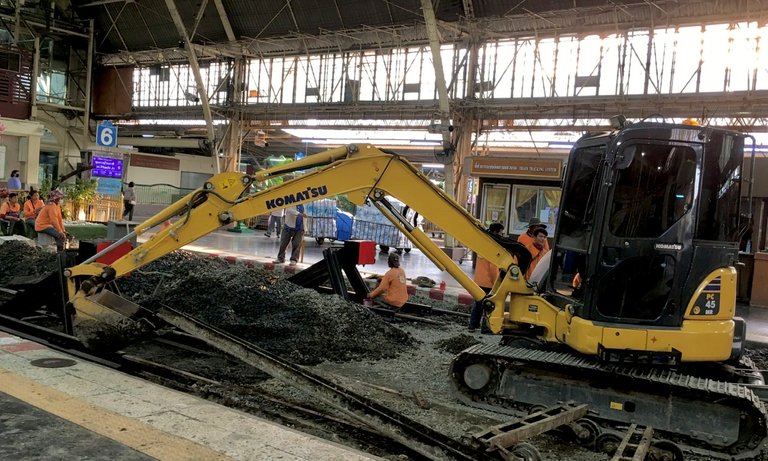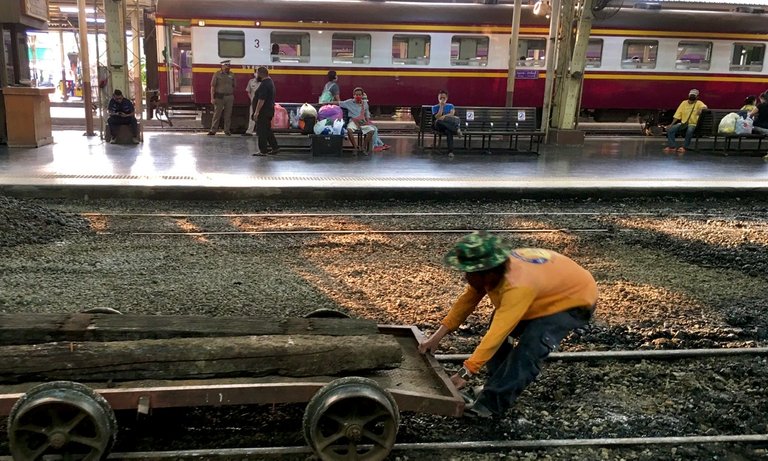 สถานีรถไฟหัวลำโพงถูกสร้างขึ้นในปลายสมัยรัชกาลที่5 ในปี 2453 และเปิดให้บริการในวันที่ 25 มิถุนายน 2459 ในสมัยรัชกาลที่6 นับว่าเป็นจุดเริ่มต้นศักราชใหม่ในการคมนาคมในสยามสมัยนั้น บ้านเมืองในสมัยนั้นจะมีการก่อสร้างถนน สะพาน ตึกที่ทำราชการ โรงเรียน โรงพยาบาล การไปรษณีย์ และขยายบ้านเมืองให้มันสมัยแบบชาติตะวันตก ในหลวงรัชกาลที่5 เสด็จประพาสยุโรปถึงสองครั้ง และนำวิทยาการความรู้มี่ก้าวหน้า กลับมาพัฒนาสยามให้มัดเทียมนานาอารยประเทศ เพื่อทำให้การมาล่าอาณานิคมเมืองขึ้น ที่สยามมีความยากลำบากมากขึ้น เพราะไม่มีข้ออ้างว่าสยามเป็นบ้านป่าเมืองเถื่อนที่ต้องได้รับ การชี้นำพัฒนาให้เจริญและเป็นผู้มีอารยธรรม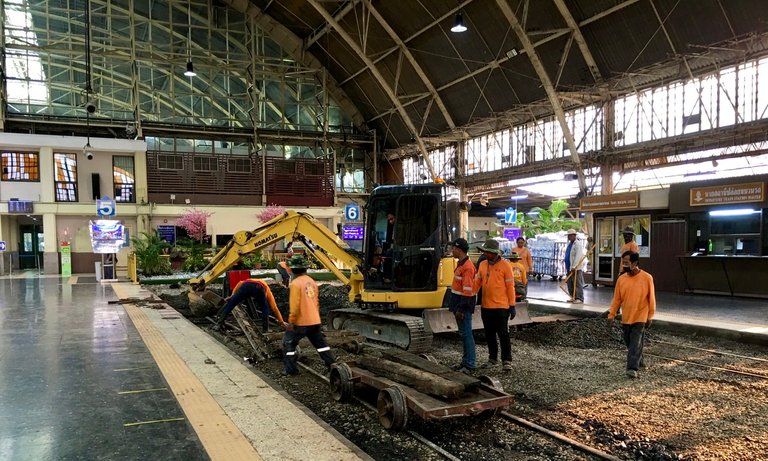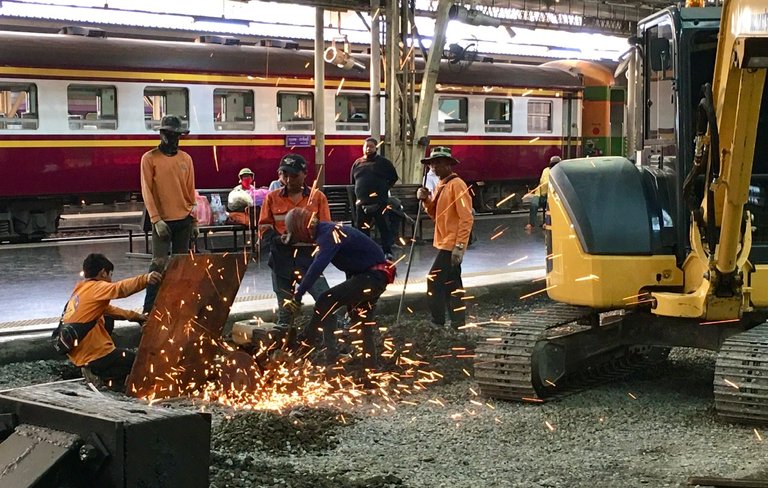 เราไปเดินดูสถานีรถไฟหัวลำโพง ที่เงียบเหงาและโล่งมาก ปราศจากคนเดินทางเหมือนในอดีต เราเดินทางบ่อยจนพนักงานบนรถไฟจำเราได้ และได้รับความช่วยเหลือเรื่องยกสัมภาระเป็นประจำ สมัยก่อนที่มีนักท่องเที่ยวต่างชาติมากมายบนรถไฟ พนักงานมักจะขอใก้เราข่วยเป็นล่ามให้ในยามจำเป็น เราได้เจอคนหลากหลายมากในการเดินทาง ทำให้ได้เรียนรู้สิ่งใหม่ๆแบะเปิดโลกทัศน์ให้กว้างไกล เราชอบการเรียบรู้จากประสบการณ์ของคนเหล่านี้ การเดินทางเหมือนการอ่านนิยายหรือเรื่องสั้น เราก็หวังว่าสถานีรถไฟหัวลำโพงคงอยู่เช่นนี้ต่อไปนานๆ โดยไม่มีการเปลี่ยนแปลงทางสถาปัตยกรรม เหมือนเป็นอนุสรณ์ของอดีตที่รุ่งเรืองของสยามในสมัยก่อน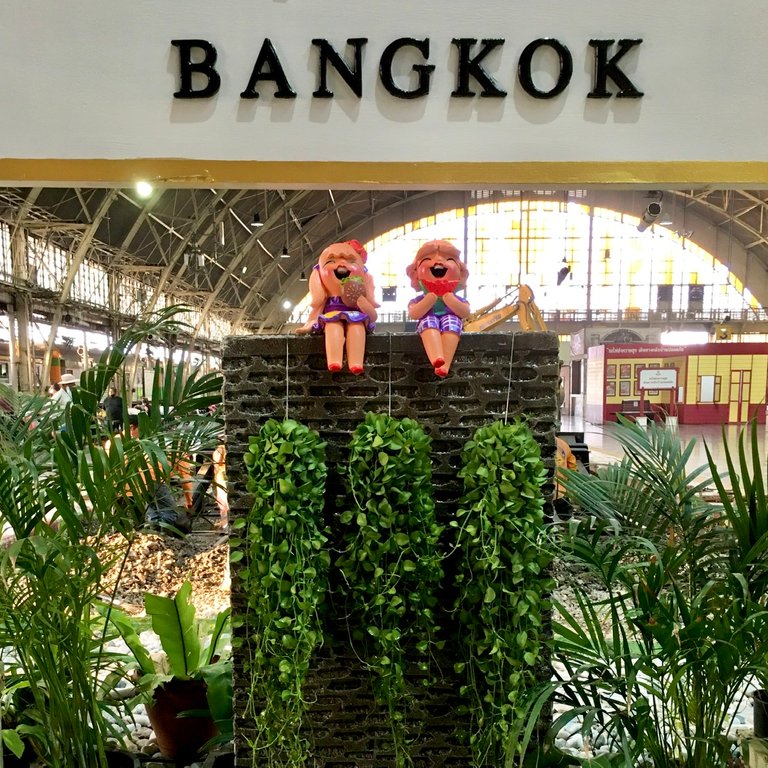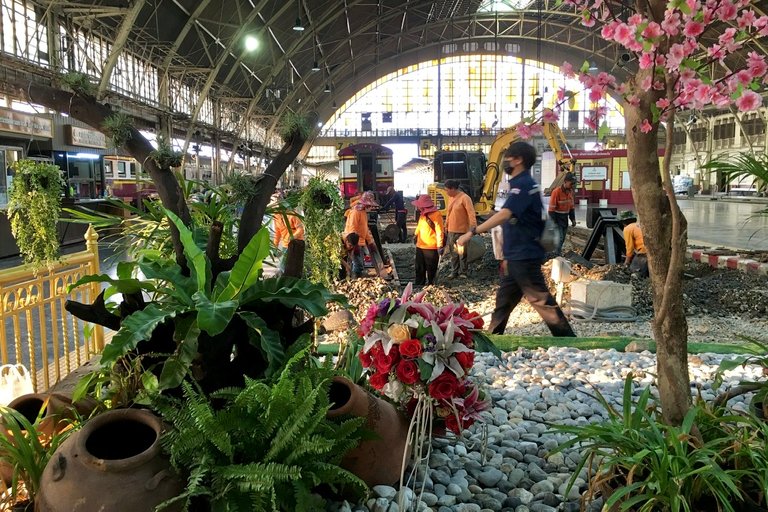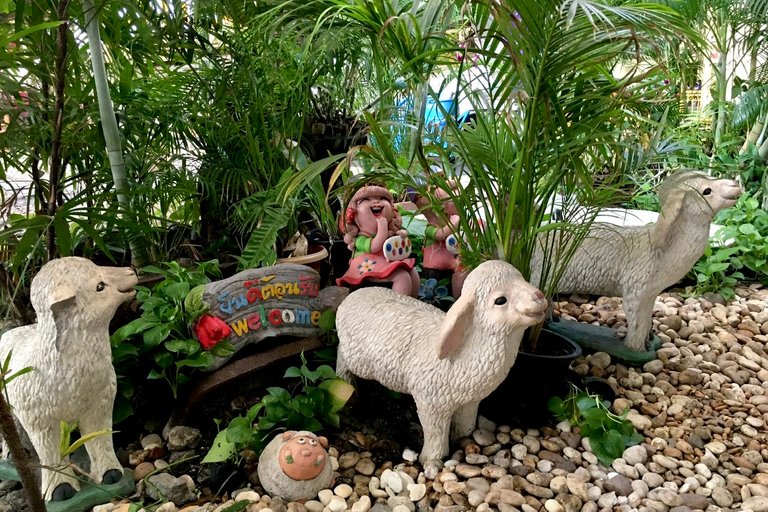 Wishing you peace, good health and prosperity.
Stay strong and cheerful.