This is my entry for #thaiphotocontest87 hosted by @thaiteam on black photography. This month of May has been the most difficult month of lockdown in Thailand. All the tourist attractions are closed while the river express boats have stopped running during weekends. All restaurants are allowed to sell take away only. This is good for people with motorbikes as they could get delivery jobs. The taxi drivers are having a hard time finding passengers as more people are working from home. Surprisingly, I have noticed more Middle Eastern and Western tourists going to shopping malls in families' grouping. I just wish things would become jolly and tourism would be gearing up in the near future. The atmosphere around Bangkok has become too placid and dull these days.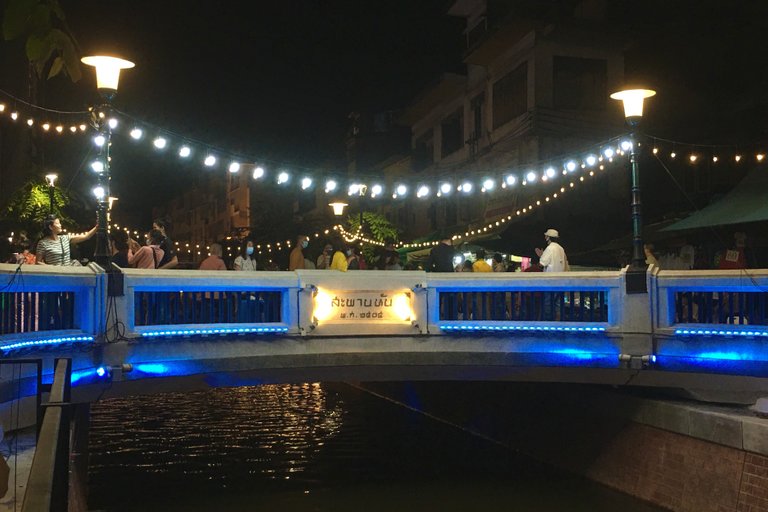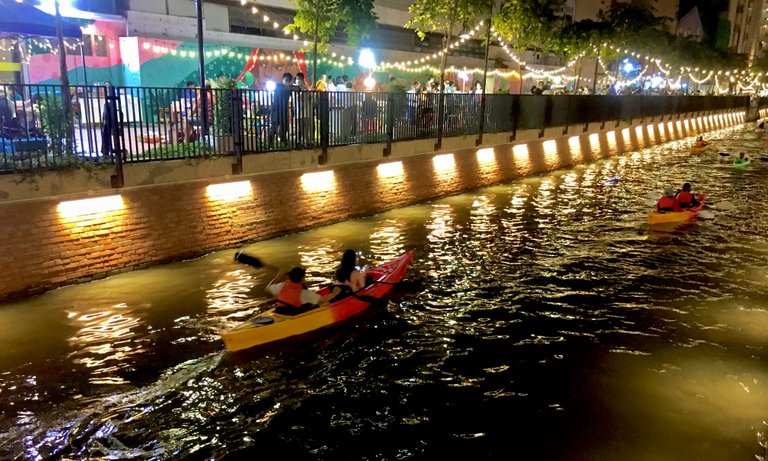 So, I have to dig into the joyful memory of the good old days along the old canal in Chinatown area to cheer myself up. That was just a few months before the first unfortunate lockdown of Bangkok which did a lot of damage to small and medium enterprises. Ever since that wrong decision, the authority has not dared to initiate a complete lockdown for three months again. That evening I was trying to find a short cut back to the bus stop around Chinatown. Luckily I stumbled upon a walking street festival by the old canal situated at the north side of Chinatown.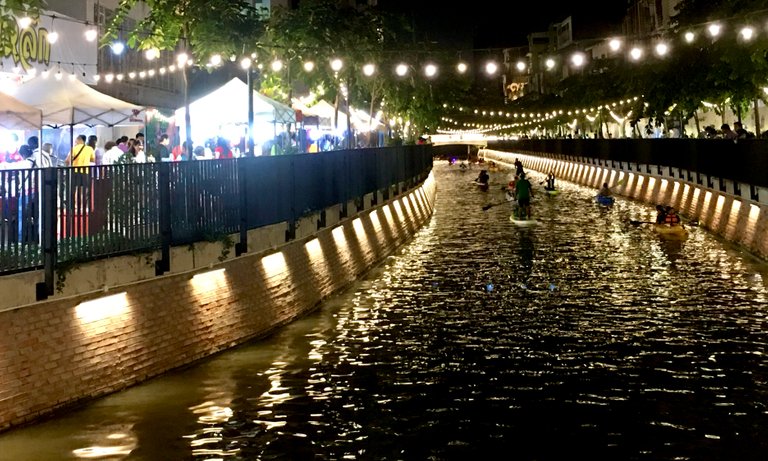 There were street food stalls, several buskers long both sides of the canal and a jazz band playing oldie music at the bridge. Lots of people of all walks came out to the opening festival of Ong Ang canal as the latest walking street project around Chinatown.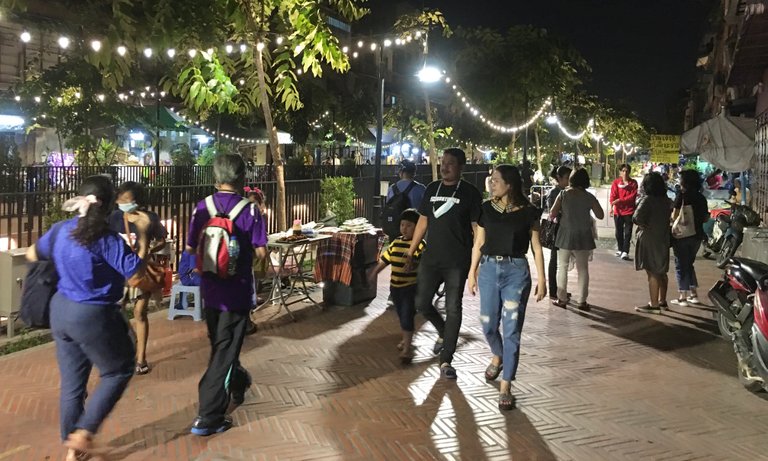 People were so pleased to have something similar to canal walks in Paris or the walking area around Southbank by the Thames in London. This canal was supposed to become a trendy or artistic venue for weekend walking street fairs. Most people had no idea that two weeks after that lovely and musical weekend at the canal, Bangkok would become like a foreign city under curfew.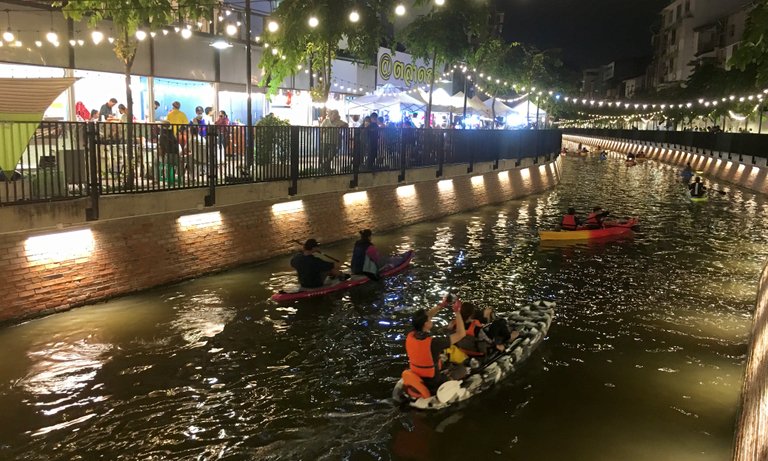 Most trendy people turned up to enjoy a glamorous weekend party atmosphere; they were all dressed up for their selfies and cosplay costumes could be seen among ladies loaded with sparking jewels. At the corner of the canal I could see a modern wine bar serving champagne; the high society people made their presence there and we could expect to see their photos on magazines the following week. But I was struck by a group of bikers who came to have a drink as an excuse for showing off their motor bikes.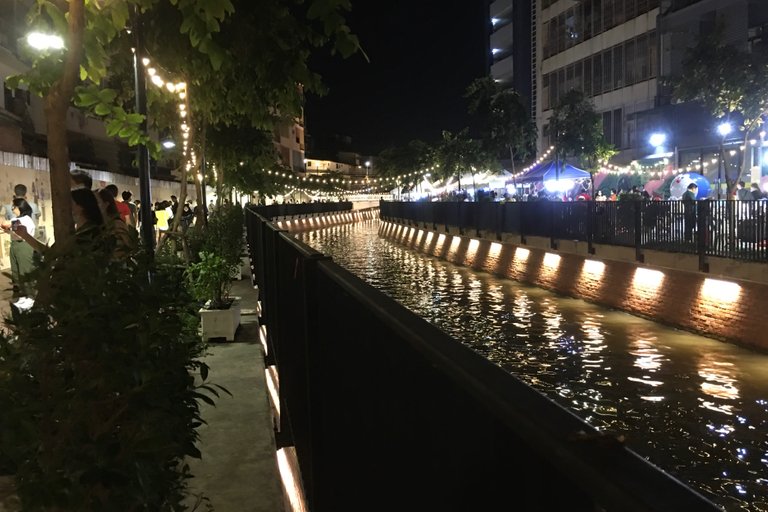 So, I struck up a conversation with some of the bikers and asked if I could take photos of their beautiful bikes. They were very friendly and pleased that I was interested in their bikes. There was no Harley bike there! I have always been fascinated by the intricate designs of different motorbikes. The Japanese bikes seemed to be lighter and smaller than the European or American bikes.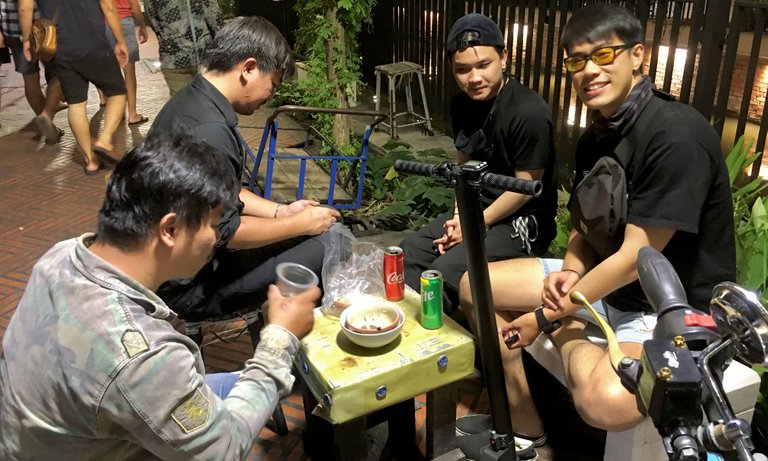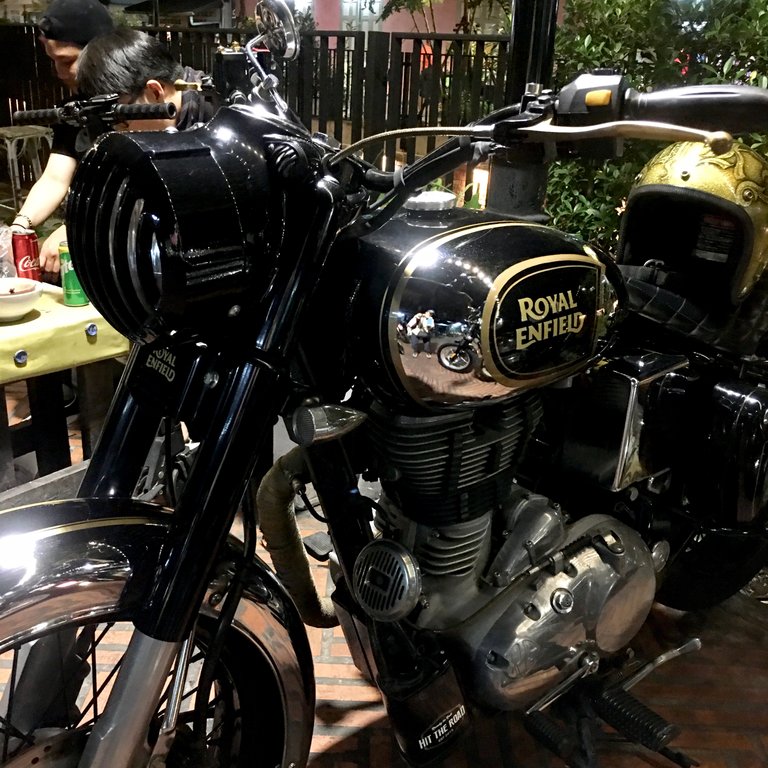 I did have a lesson on how to ride a bike in an apple orchard once a long time ago. I did pass the first trial and could manoeuvre my friend's bike around the orchard. But I went at high speed so my friend did not allow me to proceed as he was afraid of me damaging his bike. He later became one of the best off road bikers who used to have a team of bikers to go along dirt roads on mountains in the north of Thailand during their winter holidays.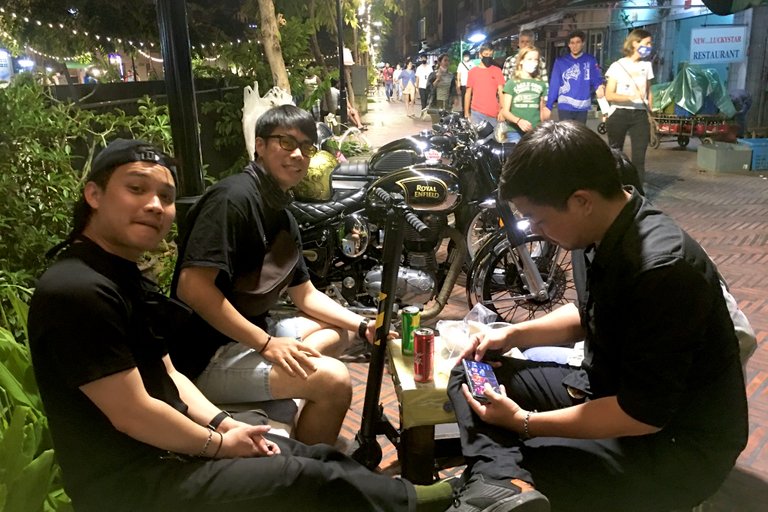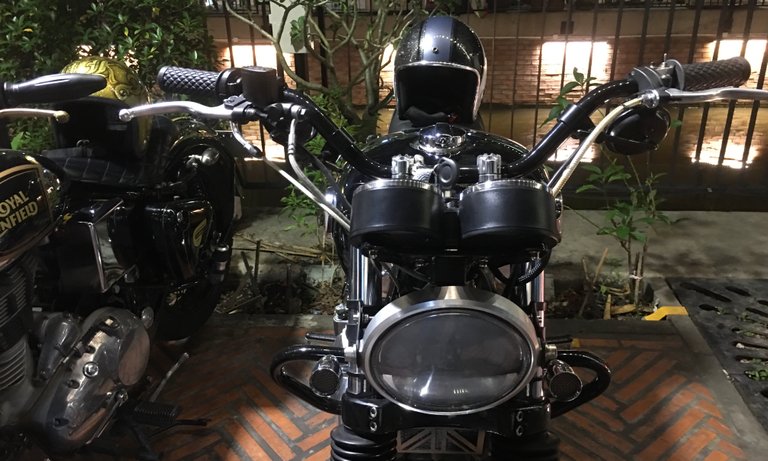 Later he became famous car designer in the Lotus design team. I had no idea he would become so successful and famous later on. It was fun when we were youngsters at colleges and having fun time in the countryside. Whenever I see nice sports cars and motorbikes, memories of good old days about my friend came floating to my mind. I could remember seeing him doing his designs portfolio for the art college; we were surprised that he was given a full scholarship. His room was full of drawings of futuristic sports cars and motorbikes. I even had two photos of his design with his signature; I think I would auction them one day. I told him he would become famous one day; that's why I asked him to sign his photos for me.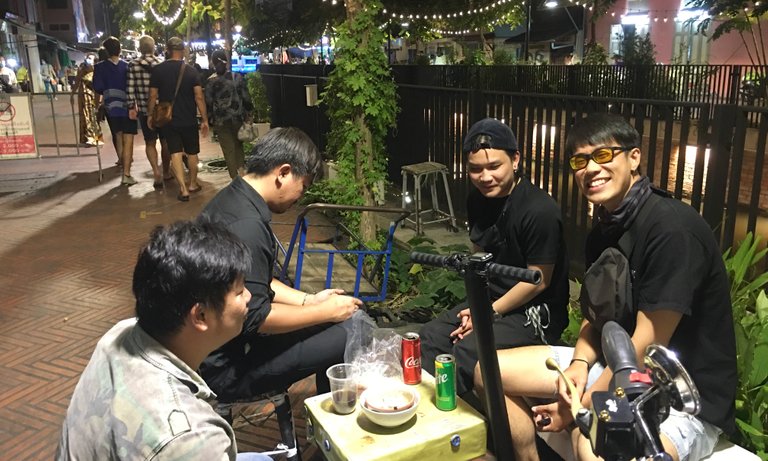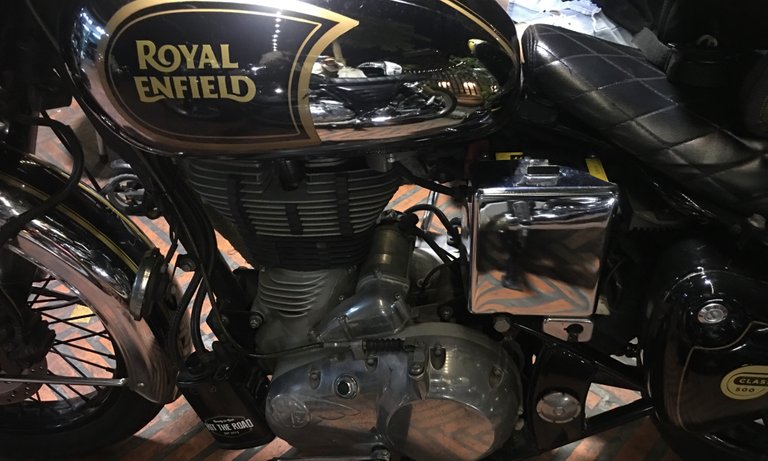 Years past, we drifted off along our own trajectory like planets swinging into outer space. I still keep all the good memories of my college years. But most of my old friends seemed to have forgotten about old friendship and the good time we shared together. I often ask myself why I would always be the only one who could recall all the details of the good old days. Memories could be both bitter and sweet as I could maintain the continuity of friendship while others have moved on and forgot the past.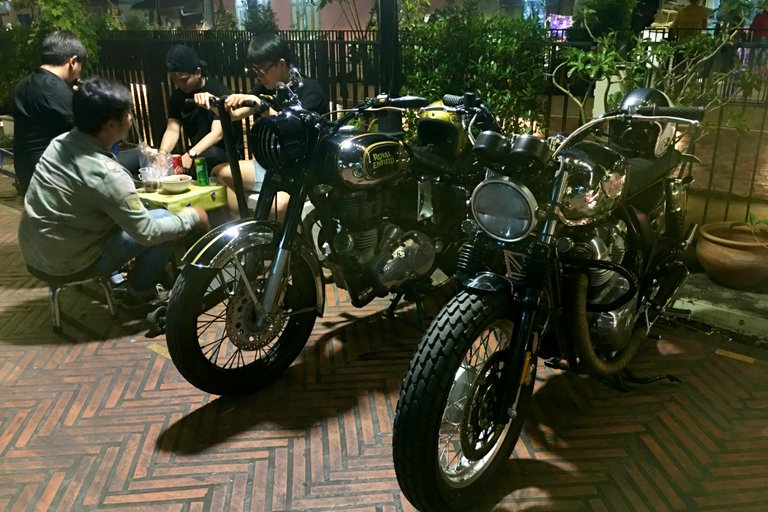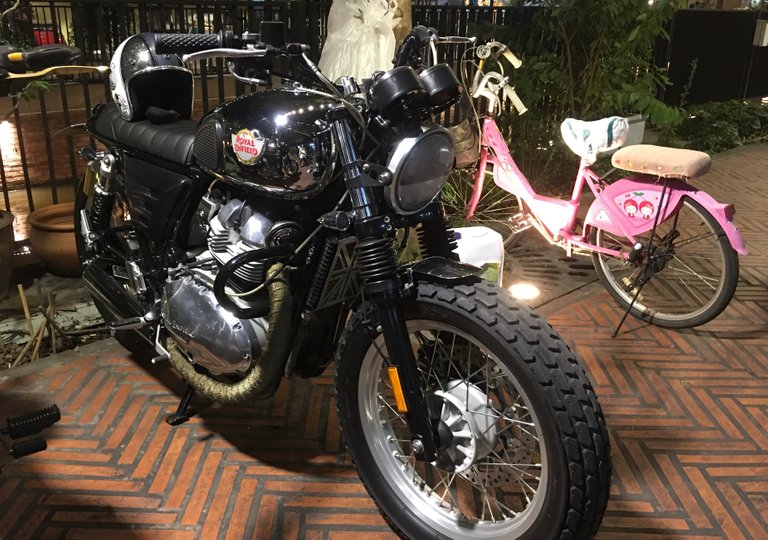 These young bikers made me very envious of their good time together and their warm camaraderie. I hope they would enjoy their biking years and have lots of fond memories for years to come. I do not know when they would be back for a drink by this canal again; I wonder if I would happen to see them again. It would be nice to be able to take more photos of their bikes again one day. Then I would have more stories about their lives as I would certainly interview them, one by one!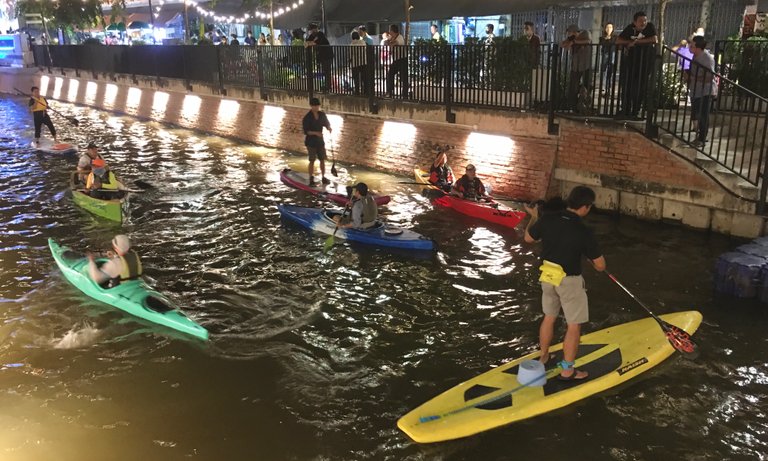 สัปดาห์ที่ผ่านมาถนนหนทางและ ร้านค้าเงียบเหงาเป็นพิเศษ ในห้างสรรพสินค้าก็แทบจะไม่มีคนไปเดินเล่น เราคิดว่าถ้าเป็นอย่างนี้อีกหกเดือน เราคิดว่าคงต้องปิดประเทศแน่นอน พวกเรากำลังถูกฝรั่งหลอกอย่างเป็นกระบวนการ น่าเสียดายที่คนในตำแหน่งงานสูงๆที่มีความรู้พากันนิ่งเฉยไม่ยอมบอกความจริง ปล่อยให้คนไทยถูกต้มจนเปื่อย เราคงพูดความจริงได้กับคนบางคนเท่านั้น ถ้าคนส่วนใหญ่โดนครอบงำทางความคิด เหมือนกับคนที่ถูกแบ่งเป็นฝ่ายซ้ายและฝ่ายขวา ก็ยากที่จะเปิดใจยอมรับความจริงได้ว่าโดนหลอกให้มึนเมาในความคิดชุดนั้นๆ ทุกอย่างคงเป็นไปตามกฎแห่งกรรม ตอนนี้จะไปเที่ยวที่วัดก็ลำบากเพราะหลายวัดปิดวัดไปเลย เราอยากจะนั่งเรือเที่ยว เขาก็หยุดวิ่งวันสุดสัปดาห์ เราก็เลยต้องหาภาพที่ถ่ายมาแต่ปีก่อนมาโพสต์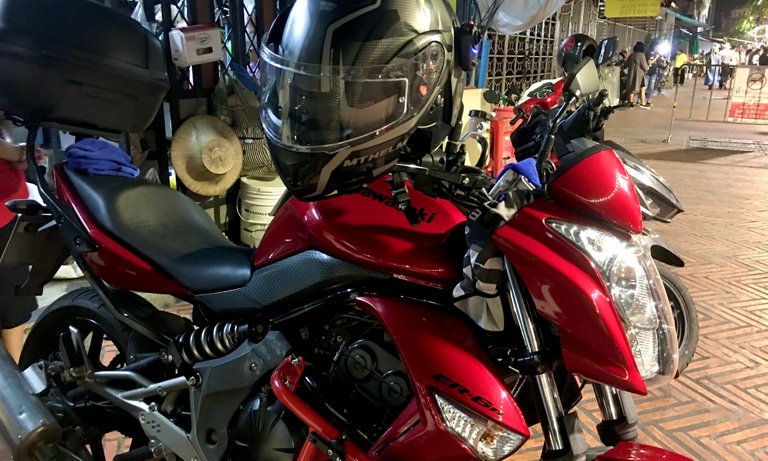 ตอนนั้นเป็นช่วงที่เราเดินเที่ยวเล่นในกรุงเทพอย่างสบายใจ เพราะยังไม่มีเหตุการณ์แปลกๆเกิดขึ้น ตอนนั้นอากาศดีและกรุงเทพมหานครกำลังจัดงานถนนคนเดิน เพื่อเตรียมสำหรับรับการท่องเที่ยวในฤดูกาลต่อไป แต่เพียงเดือนเดียวที่กรุงเทพมีการประกาศล็อคดาวน์ถึงสามเดือนรวด ซึ่งเราคิดว่ามันเกินความจำเป็นในข่วงนั้น เขาน่าจะควบคุมพิเศษเป็นบางพื้นที่ ผลลัพธ์คือทำให้เศรษฐกิจแย่ลงไปอย่างทันตา และมีปัญหาสังคมตามมามากมาย ความเสียหายในระยะยาวก็ยิ่งประมาณการยากมาก ธุรกิจที่ล้มไปแล้ว และโรงงานที่ปิดไป ไม่มีทางหวนกลับมาได้แล้ว ชีวิตหลายพันครอบครัวต้องพังย่อยยับไปเงียบๆ ไม่เป็นข่าวแต่อย่างใด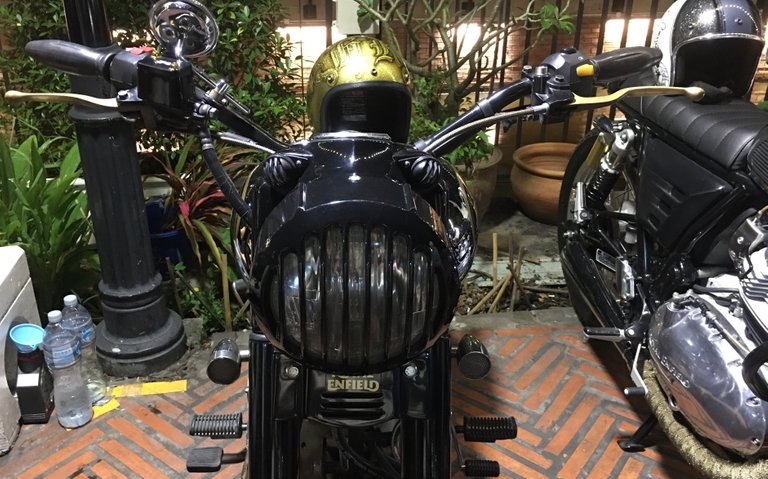 เราโชคดีมากที่บังเอิญเดินหาทางลัด แต่กลับไปโผล่ที่คลองโอ่งอ่าง ในวันที่มีการเปิดถนนคนเดินอย่างเป็นทางการ มีคนมาเดินเที่ยวมากมาย เขาแต่งตัวกันสวยงามเพื่อมาถ่ายรูปกัน บรรยากาศดีมาก เต็มไปด้วยเสียงเพลง สองข้างทางมีร้านขายอาหารและเครื่องดื่ม มีคนมาร้องเพลงเปิดหมวกหลายจุด เราเดินไปสะดุดตากับรถมอเตอร์ไซด์ หรือบิกไบท์ หลายคันที่จอดอยู่ริมทางเดิน วัยรุ่นกลุ่มหนึ่งนัดหมายมานั่งดื่มเบียร์ที่ถนนคนเดินที่คลองโอ่งอ่าง เราก็ขอถ่ายรูปรถเครื่องใหม่ๆของพวกเขา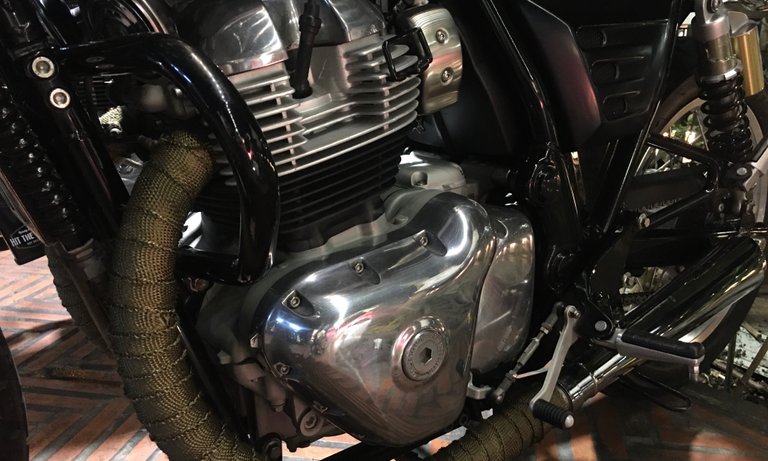 เราอดอิจฉาพวกเขาไม่ได้เลย ดูชีวิตมีความสุขสำราญใจจริง มีรถเครื่องเท่ห์ๆขี่ไปเที่ยวได้ทั่ว แล้วยังมีกลุ่มเพื่อนที่ชอบเล่นรถเครื่องเหมือนกันด้วย ทำให้เราคิดถึงเพื่อนสมัยที่เราเรียนหนังสือในต่างประเทศ เพื่อนคนนี้เป็นสิงห์มอเตอร์ไซค์ เขาสามารถขี่มอเตอร์ไซค์ไปตามเมืองต่างๆได้ และชอบขี่มอเตอร์ไซค์แบบวิบากมาก เขาชอบเล่นแต่งรถและชอบออกแบบรถด้วย เราจำได้ว่าตอนนั้นเขาเขียนรูปรถเต็มไปทั้งห้อง ฝาผนังห้องมีแต่รูปรถสปอร์ต และรถมอเตอร์ไซด์ เขาต้องส่งงานเพื่อสมัครเรียนด้านการออกแบบ เขาเก่งมากเพราะได้รับทุนการศึกษาตลอดสามปีทีเดียว เราเคยหัดขี่มอเตอร์ไซค์ที่บ้านในต่างจังหวัดของเขา เราออกตัวแรงมาก แต่ก็สามารถขับไปโดยรอบสวนแอปเปิลได้อย่างปลอดภัย เขาหวงรถมากเลยไม่ยอมให้เราเล่นต่อ
เราคิดถึงเพื่อนเก่าสมัยเป็นนักเรียนมาก เวลาไปเจออะไรทำให้หวนคิดถึงวันดีๆในอดีต เราจำได้แม้ในรายละเอียด แต่เพื่อนส่วนใหญ่มักจะลืมอดีต ที่พวกเราเคยเที่ยวเล่นกันอย่างสนุกสนาน ต่างคนต่างไปทำงานและสร้างครอบครัวของตนเองจนไม่มีการติดต่อกันอีกเลย เราสงสัยว่าพวกเพื่อนเก่าๆยังคิดถึงวันวานสมัยเราเป็นเด็กวัยวุ่นกันบ้างไหม เราก็หวังว่ากลุ่มวัยรุ่นเหล่านี้ คงมีความเป็นเพื่อนที่ดีต่อกันไปนานๆ และคงรักษามิตรภาพที่มีต่อกันตลอดไป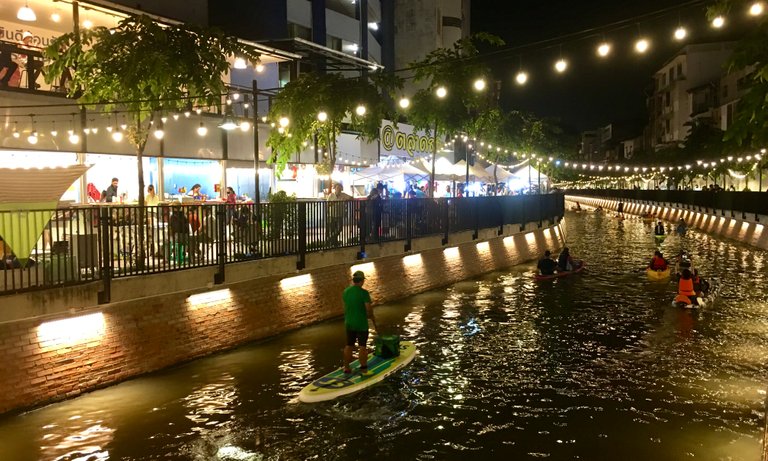 I wished these young bikers would keep their friendship alive and well till their old age. I have lost several good old friends alone the way and it has not been easy to make new friends nowadays. Friendship is so precious and needs to be nurtured like growing trees. We have to grey more trees but the surroundings have not been very conducive; so I try to be true to my old friends and keep our friendship till our old age.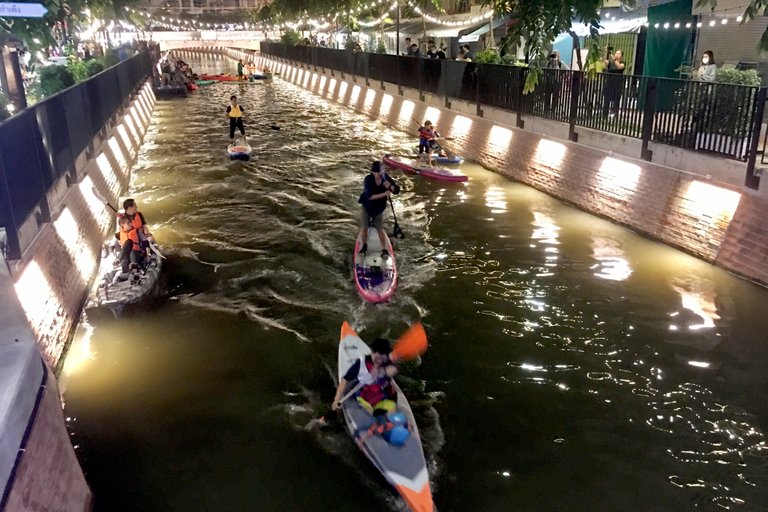 Wishing you peace, good health and prosperity.
Stay strong and cheerful.