Time has been running ahead of me these days! So, this is my entry for #thaiphotocontest77 on nature photography hosted by @thaiteam. I have been thinking about my cats and those friendly cats I met at Number 1 Gallery in Bangkok; so this us also #caturday post. About two weeks ago, I went to visit my friends whose office happens to opposite an art gallery with a nice coffee shop. After my meeting with my friends, I decided to have a look around the art gallery and had a nice cup of coffee. To my surprise, I saw a big black and white cat inside the coffee shop. He's a very big and friendly cat.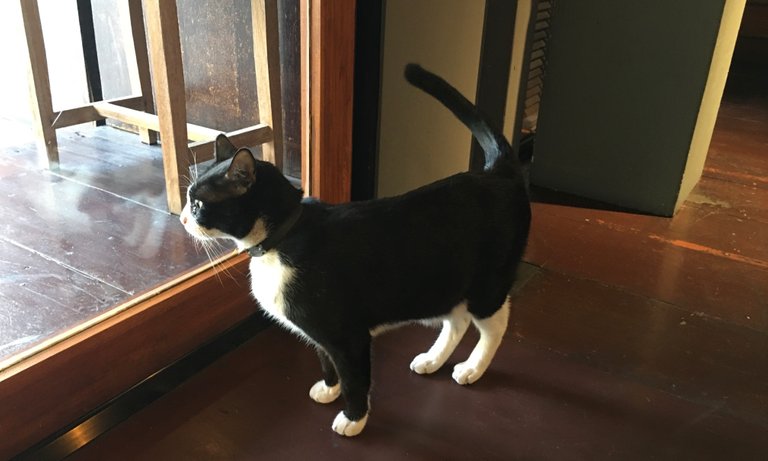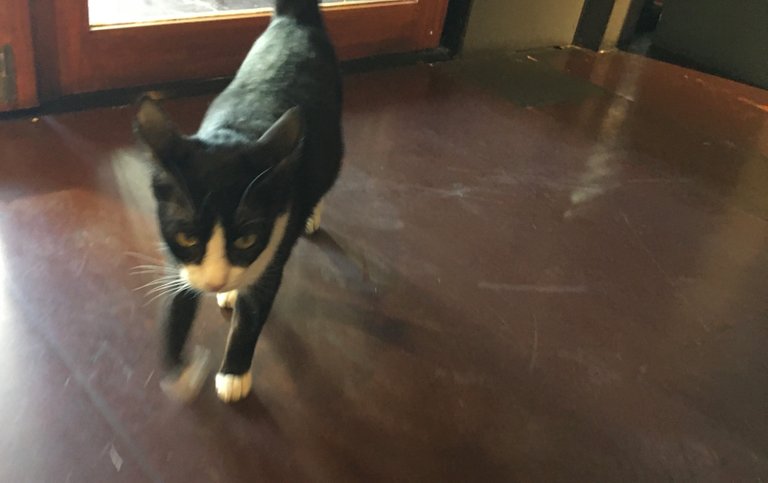 This cat was quite talkative; he had very clear loud tones in his voice. So, I did try to talk to him for a few minutes. Then, he led me into an office where his owner was working at his computer. This cat went back to see his boss and I followed him into the gallery owner's office! I backed out in a flash while saying sorry to the smiling young artist. This cat just jumped on the table and walked around the computer. It seemed the owner and staff at the gallery treated this cat with great respect. Perhaps this cat was the real artist in disguise.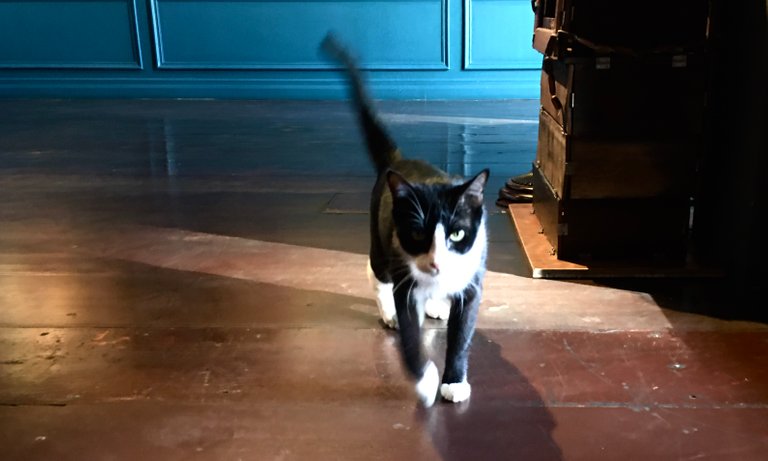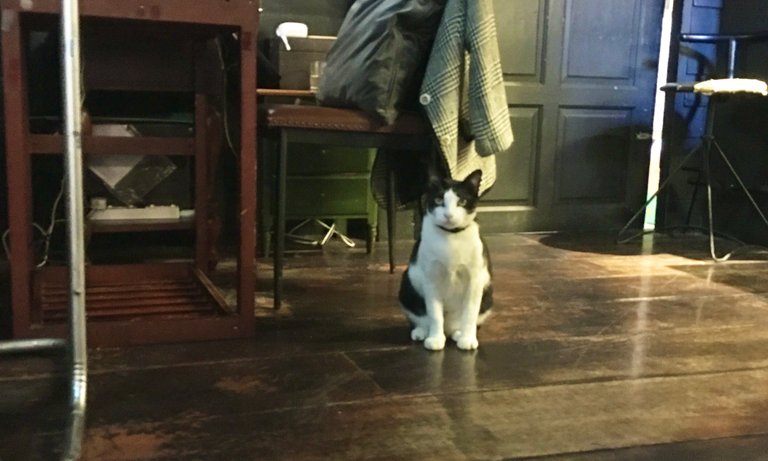 Then another identical cat came out from the kitchen. He seemed a bit smaller and much more timid; the staff told me this cat was the younger brother of the bigger cat! Wow! This gallery has two resident-cat artists. It was impossible to get close to this younger cat. These two cats could become famous artists one day as they are surrounded by art objects and art exhibitions throughout the year.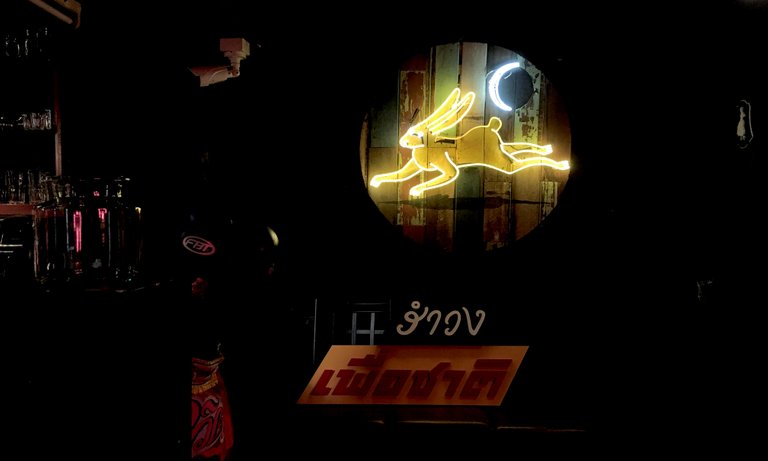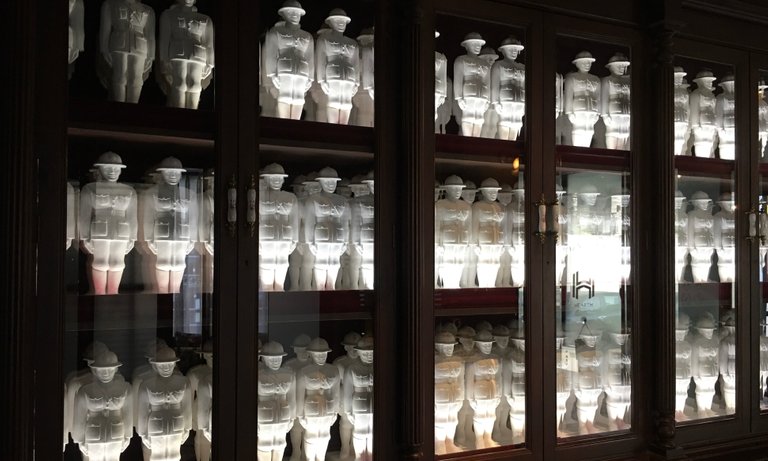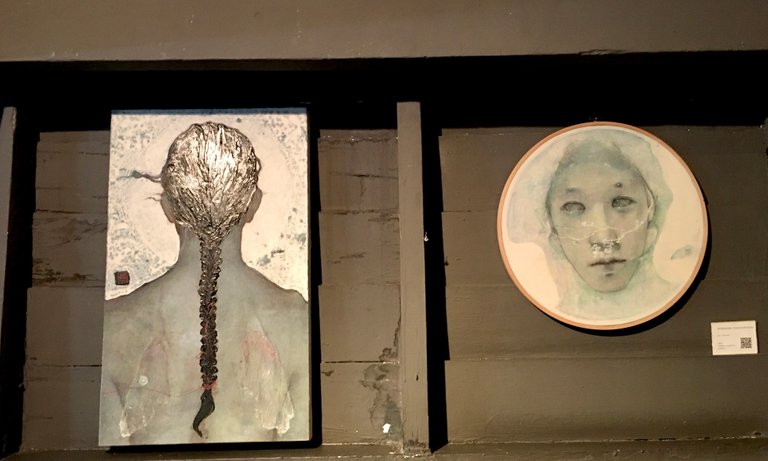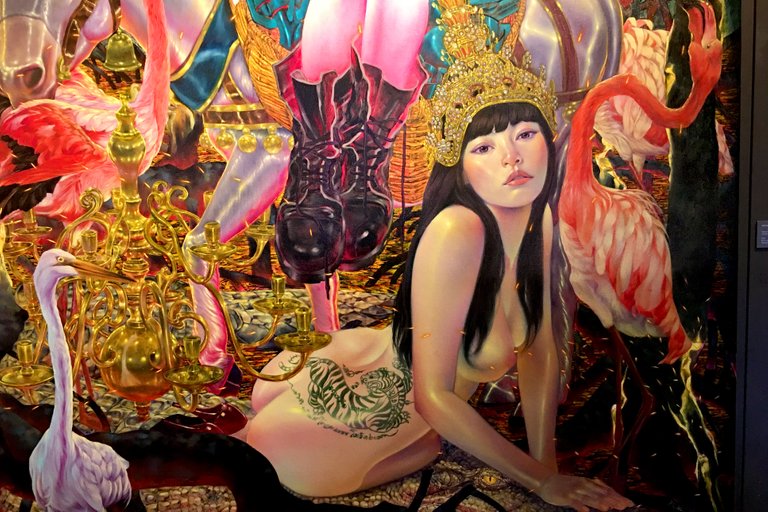 สองสัปดาห์ก่อนเราแวะไปหาเพื่อนที่ทำงานของพวกเขา ตรงข้ามสำนักงานมีร้านกาแฟที่มีหอแสดงงานศิลป์ เราก็แวะเข้าไปสำรวจงานแสดงภาพวาดสีน้ำมัน และลองชิมกาแฟที่นั่น กาแฟใช้ได้ทีเดียว สถานที่ก็สวยและกว้างขวางมาก เราเจอแมวขาวดำตัวใหญ่ใจดี มาเล่นกับเรา มันคุยกับเราเหมือนกับว่าคุยกันรู้เรื่อง เสียงมันใสและมีความกังวาล แมวลุกขึ้นแล้ววิ่งเข้าไปในห้องหลังประตูสีดำ เราก็เดินตามแมวเข้าไป เราเจอเจ้าของบ้านนั่งทำงานที่คอมพิวเตอร์ ส่วนแมวก็กระโดดขึ้นไปเดินอยู่หน้าเครื่องคอมพิวเตอร์ เราตกใจมากก็ต้องขอโทษเจ้าของบ้าน แล้วล่าถอยออกมานั่งชิมกาแฟ และเดินดูภาพเขียน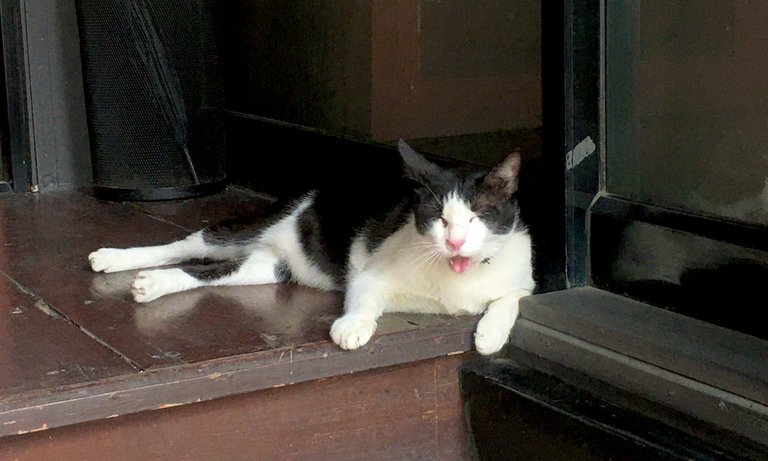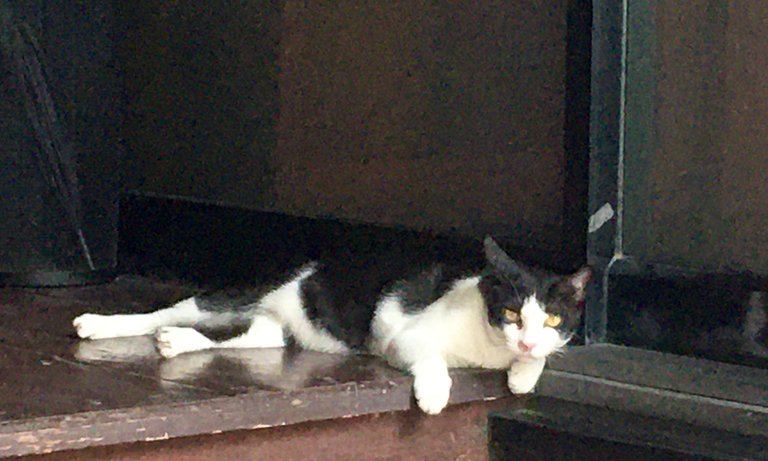 สักครู่แมวอีกตัวหนึ่งเดินออกมาจากห้องครัว มันมีสีเหมือนกับตัวแรก พนักงานที่นั่นบอกว่าตัวเล็กเป็นน้องชาย ตัวนี้ขี้อายและไม่ค่อยยอมให้คนเข้าใกล้ เราชอบใจแมวตัวใหญ่มาก เพราะมันมีนิสัยคล้ายกับแมวของเรา ตัวใหญ่ใจดีและมีเสียงดัง แมวที่นั่นโชคดีมากที่ได้อยู่ในสภาพแวดล้อมที่ดีมาก เราคิดว่าอีกหน่อยแมวคงหัดเขียนรูปได้แน่นอน มันอาจจะใช้หางระบายสีแมนการใช้พู่กัน เราว่าคงเพลินดีถ้ามีแมวมาเล่นด้วยทั้งวันในร้านกาแฟ แมวตัวพี่ขอให้เราเปิดประตูให้มันออกไปเดินเล่นข้างนอกด้วย แต่แมวตัวน้องไม่กล้าออกไปนอกบ้าน เราก็ได้ถ่ายรูปแมวมาดูเล่นหลายภาพ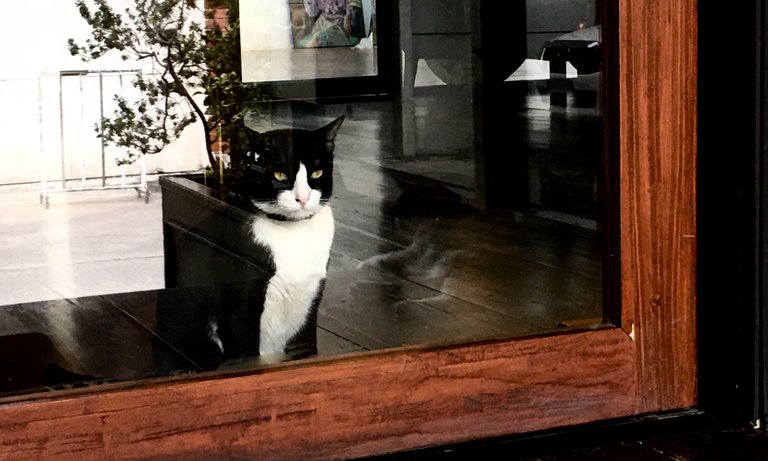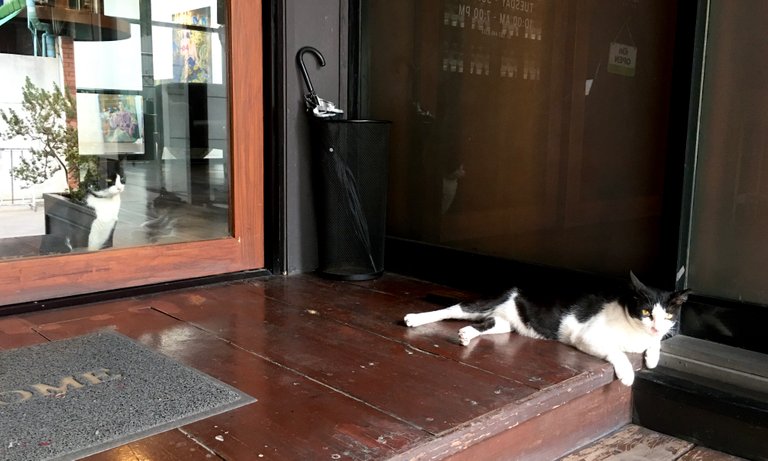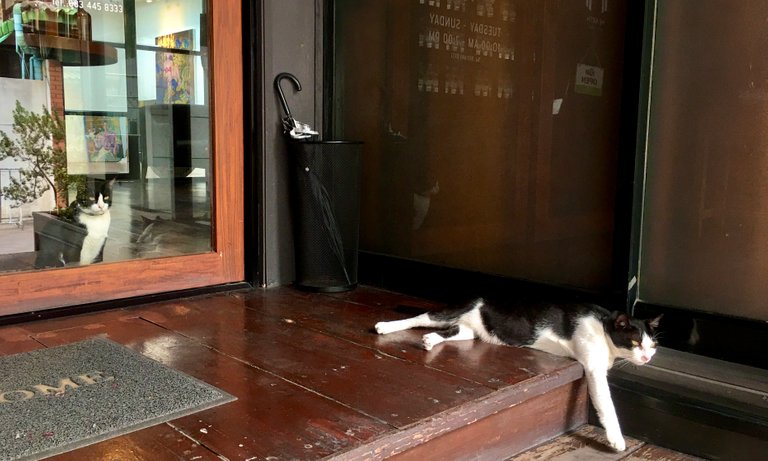 The bigger cat asked me to let him outside for a short walk; the younger cat refused to go outside the gallery. He remained inside, looking at his brother chilling in front of the gallery. This is a very good combination:cats and art exhibition!
Wishing you peace, good health and prosperity.
Stay warm and cheerful.