Dear nature-lover Hive-beez,
you know I'm not a couch-potato! I love and enjoy hiking, I often walk in difficult terrain in the mountains. At such times, my hiking poles do a good service, taking the burden off my knees and spine. True, my arm hurts a lot in the evening, but at least they get stronger.
On Sunday I went to Biatorbágy, where I met a friend who came from Budapest.
Biatorbágy is at the westernmost tip of the Buda Hills, with huge rocks rising south of the city. These rocks were marked as destinations.
To get there from the railway station, we had to walk quite a long way, through the city, through the famous viaduct, into the woods, up the mountain, and then along dirt roads lined with cellars and cottages.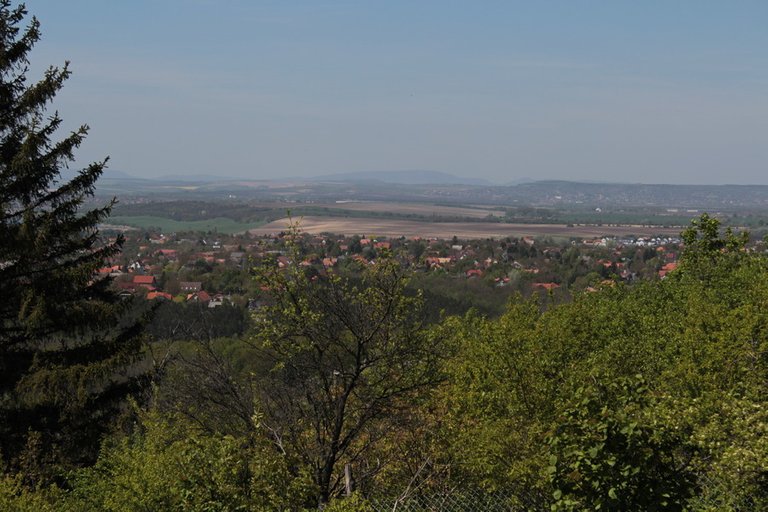 At the top of the hill we found a farm that is in a fairly secluded location. There were many cows there, including guinea fowl running around and shouting loudly.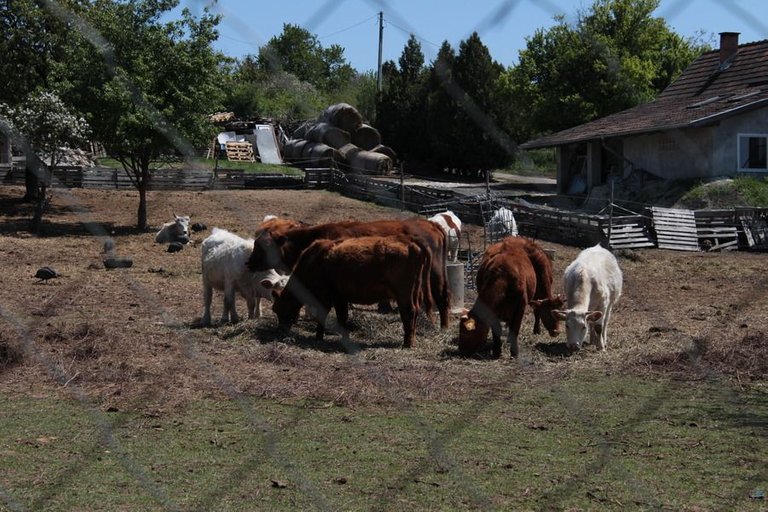 So it's no surprise that the streets here are named after animals. Here is "Mule street". My shoelaces untied several times while we were walking, so we had to stop. This is where I left my hiking poles leaning against a tree. Since I just didn't need them, I didn't even realize they didn't have them.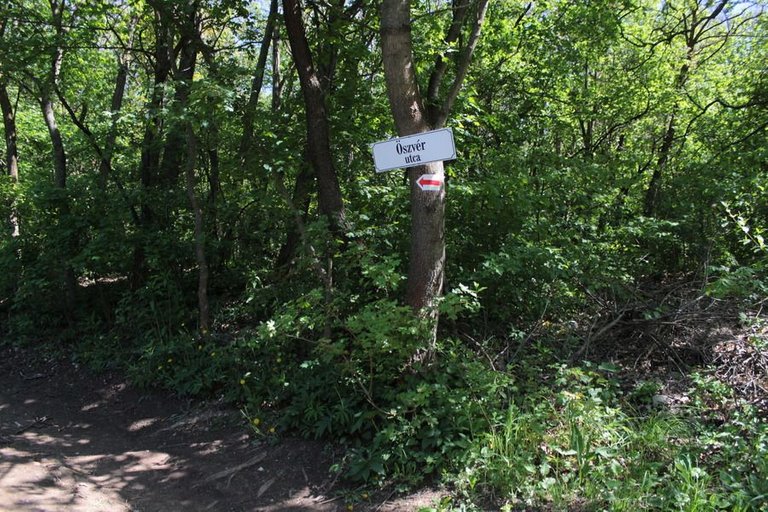 We walked a lot more (about 3km) by the time we reached the first cliffs and it occurred to me that I didn't have my poles. At first I was clueless and a little angry at myself for not paying attention. My friend Zsuzsi sat down on the rocks and said that she enjoys the sun until I go back for them.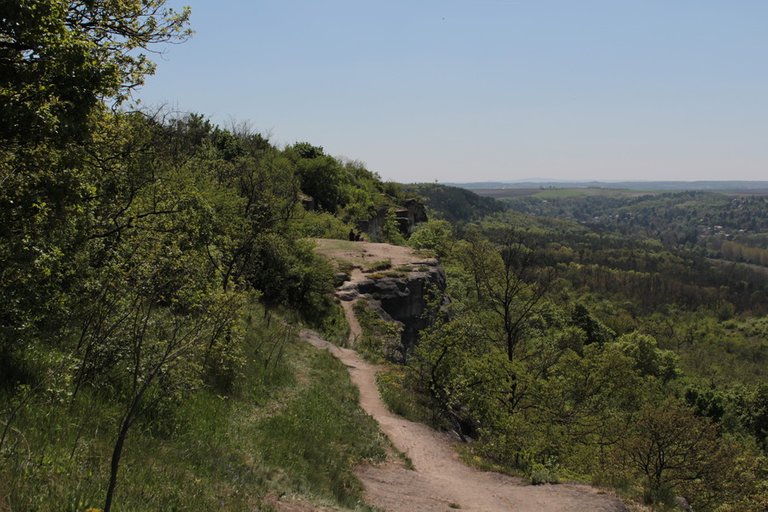 This is where my adventure began! Luckily a lot of tourists came in front of me, I asked everyone if they didn't see my hiking poles. A young man (He looked like Gandhi, only much taller and younger) was very helpful, he said, would accompany me and we would go until we found the poles. Honestly, I didn't have much hope, but he said, we will succeed. We accidentally deviated from the road in one place, so we had to walk even longer distances. It wasn't always pleasant in the scorching heat. A runner overtook us and heard us looking for the hiking poles. A little further away we heard him shout, "I've found the poles!" And I jumped with joy and was very grateful to both the runner and my companion!
The young man told me that he too had been helped a lot in trouble and that he was helping where he could, selflessly. He knows well the law of karma, the power of love. He helped me all the way so as not to lose my faith in goodness. Indeed, I received a wonderful teaching!
We got back to Zsuzsi, who was still enjoying the sun and didn't mind being able to relax. The young man said goodbye to us and went back to his companions.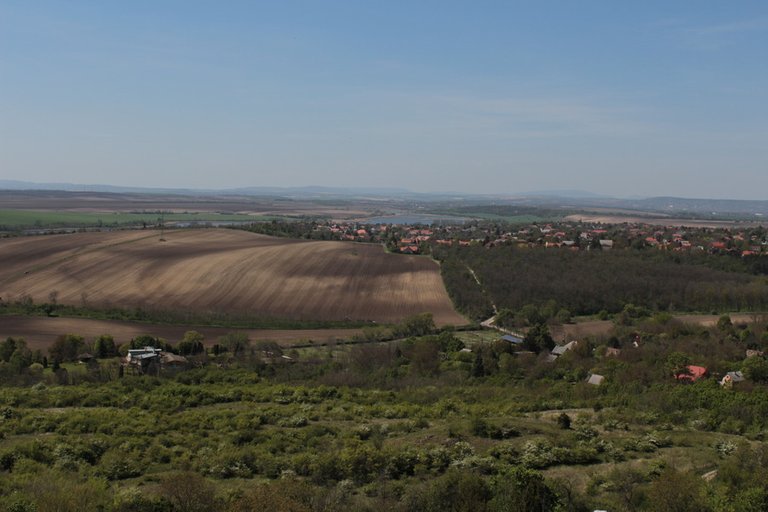 After that, we could enjoy the sight that unfolded before us with a calm heart.
We also saw rocks that we first thought were human structures, they were so regular.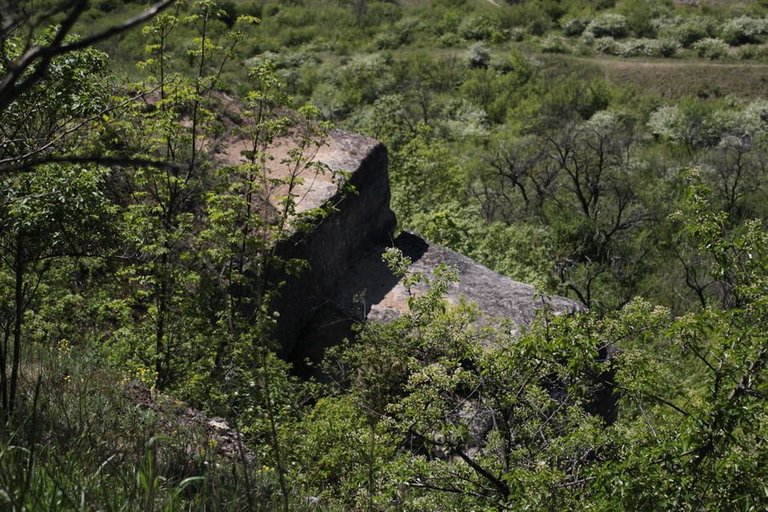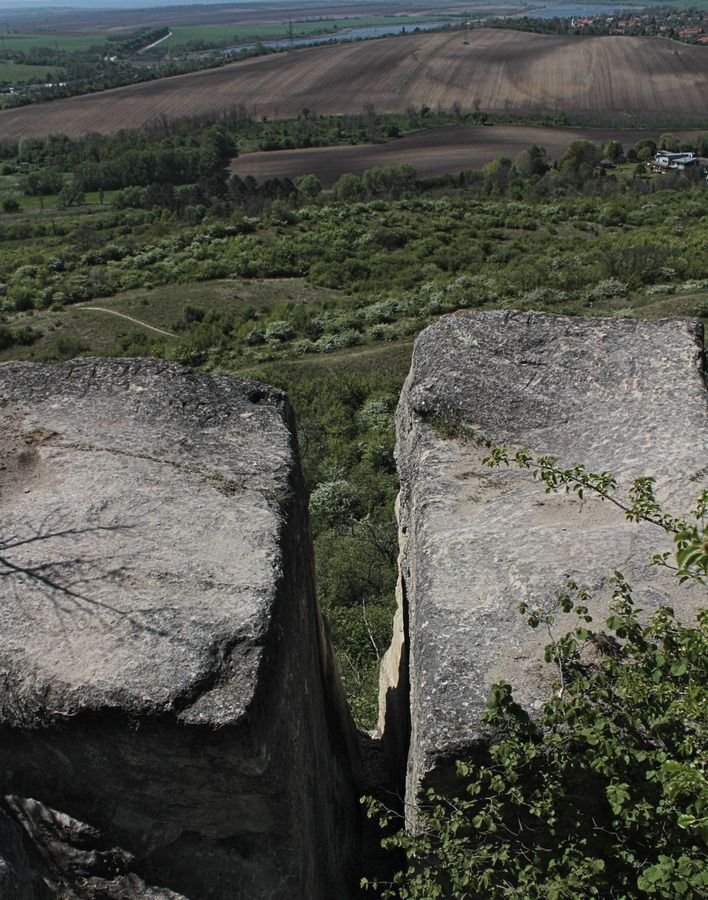 On other rocks, however, traces of erosion were seen.
.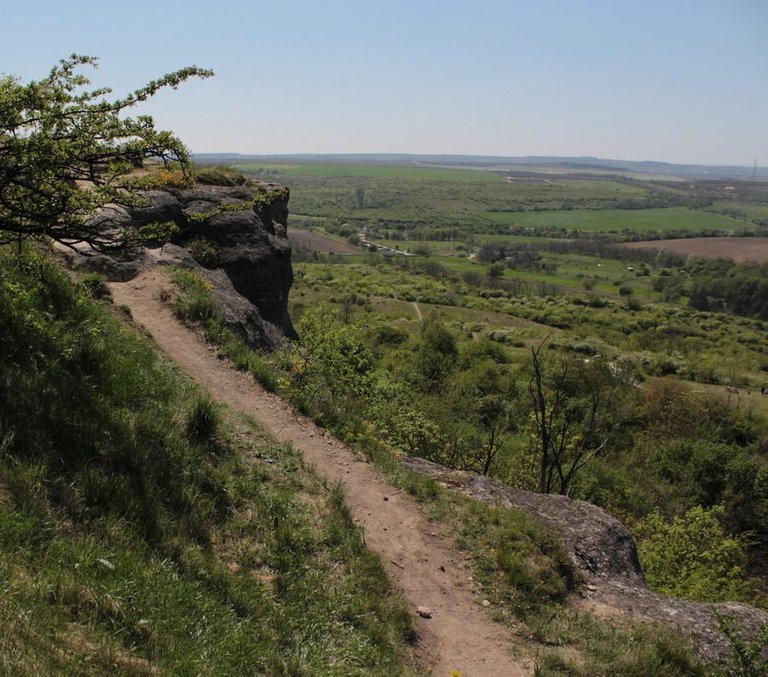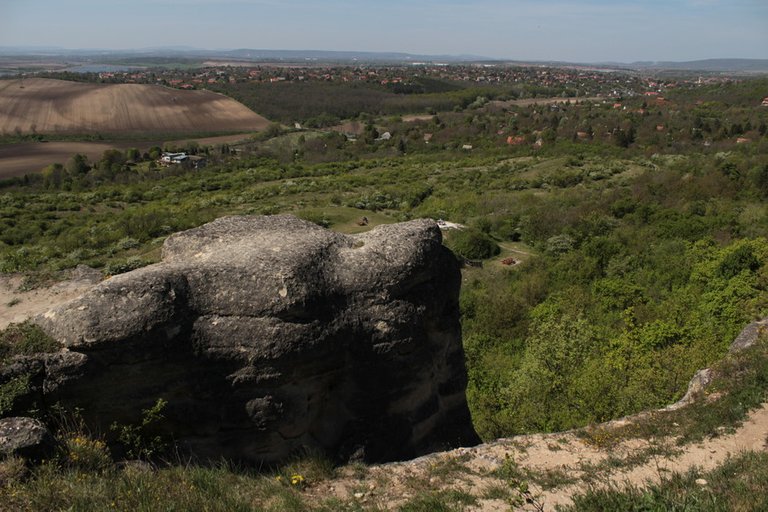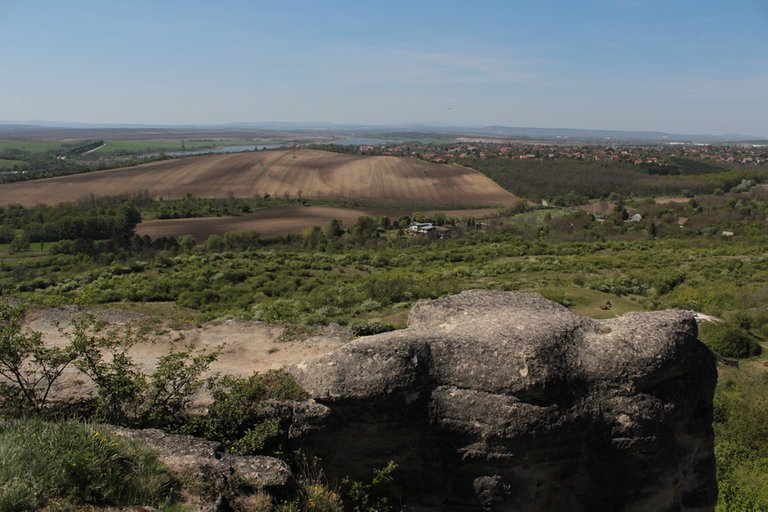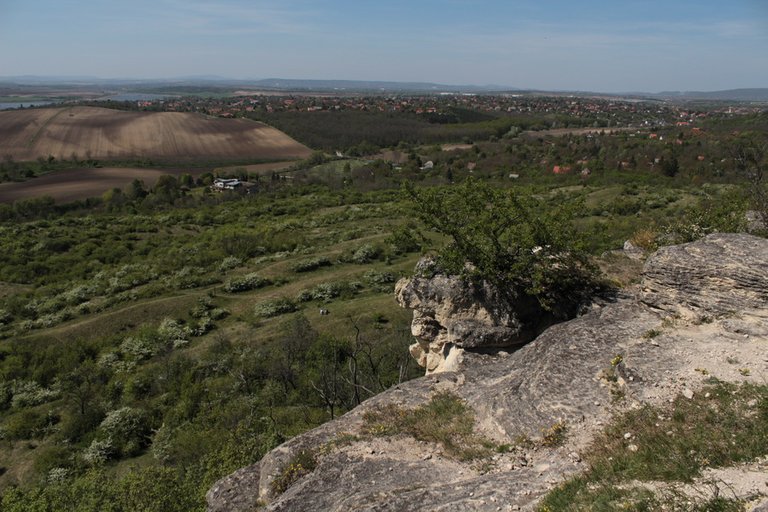 The most spectacular rocks were at the end, but we didn't go up there anymore because we had little time left. Next time...
This rock named "Nyakas-kő", that means "Necked" rock. It consists of layers of sandstone and limestone, where the sandstone eroded faster, so there is a fairly wide recess in it around. The bravest (or rather the most reckless) go along the edge.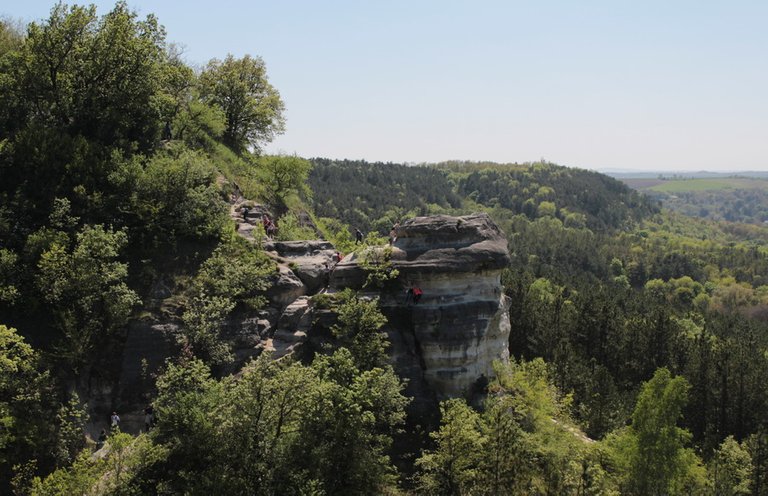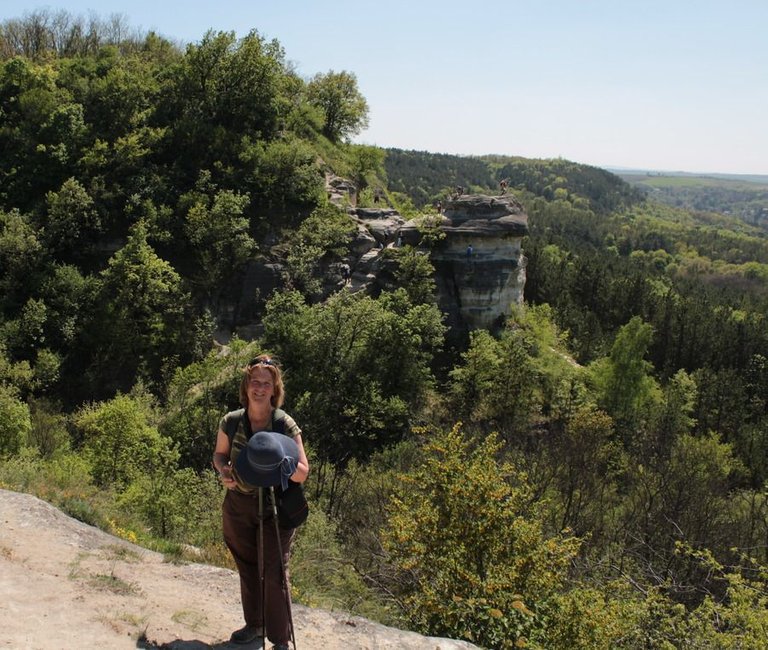 This image has been taken of the roads leading backwards in the woods. This is a fairy world!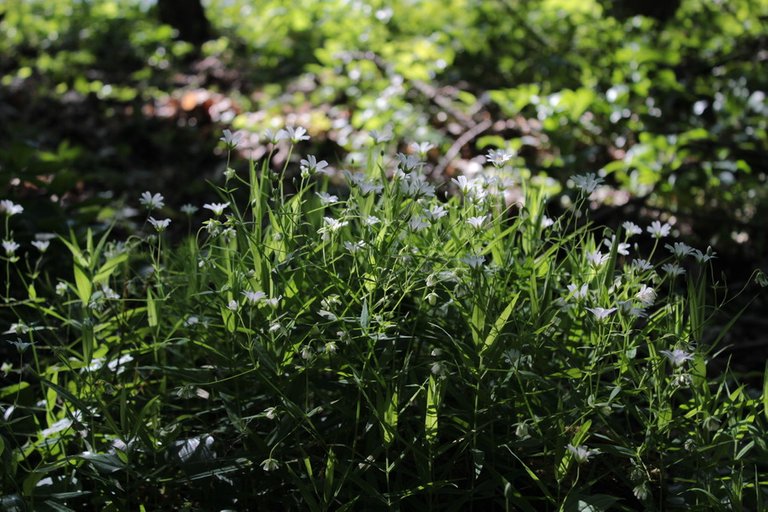 And finally, the famous viaduct of Biatorbágy: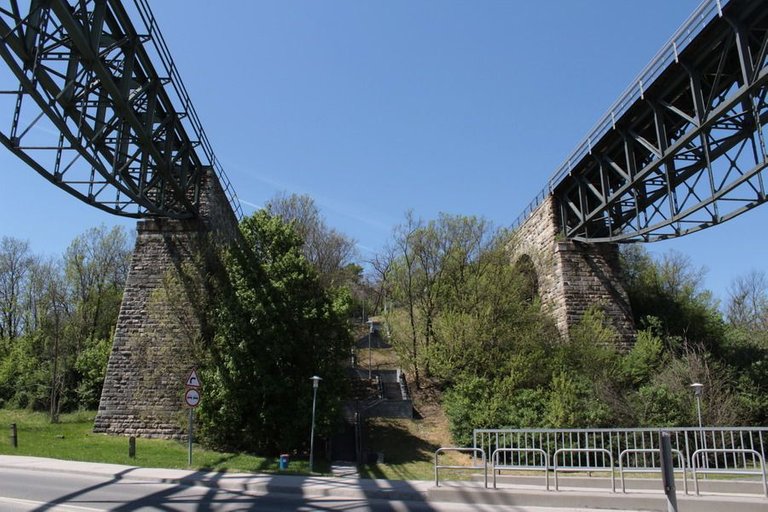 ---
I'm not a person! I'm human!
With lots of love from Kalemandra