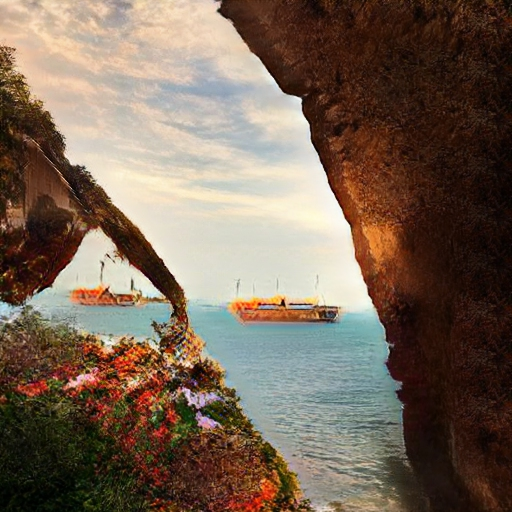 Image created by @justclickindiva utilizing Nvidia GauGAN
@steemean
The Gaugan AI Contest on Hive - Week 52-1st Anniversary | O Concurso Gaugan IA no Hive-1º Aniversário-
My drawing represents a cove where steamboats were passing nearby. This beautiful scene was created using the software, Nvidia GauGAN.
With the contest owner's permission, I borrowed his ships brushstrokes to copy the color palette of the ships. Then I inserted the color palette into my drawing and added the two steamboats. I feel as though it makes a beautiful addition to my drawing.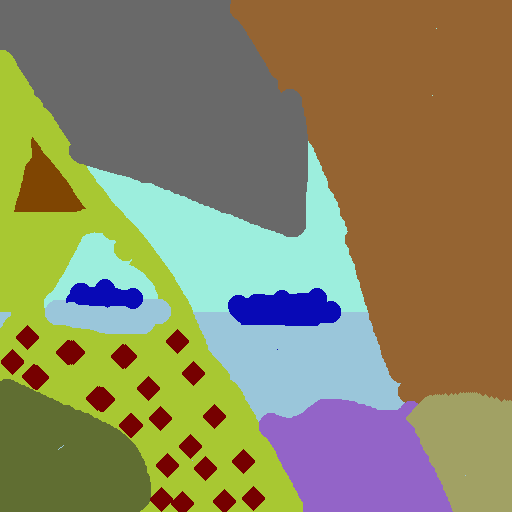 Image created by @justclickindiva utilizing Nvidia GauGAN
Once I finished my brush strokes, I applied various background filters and effects.
Next, I downloaded my finished images. Remember to save your brush strokes and each image your produce before moving to the next filter and effects.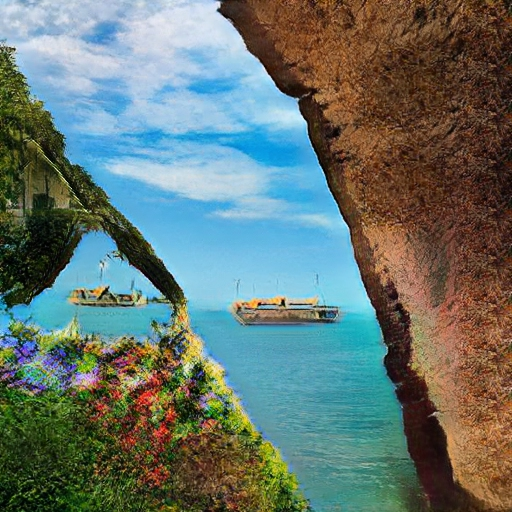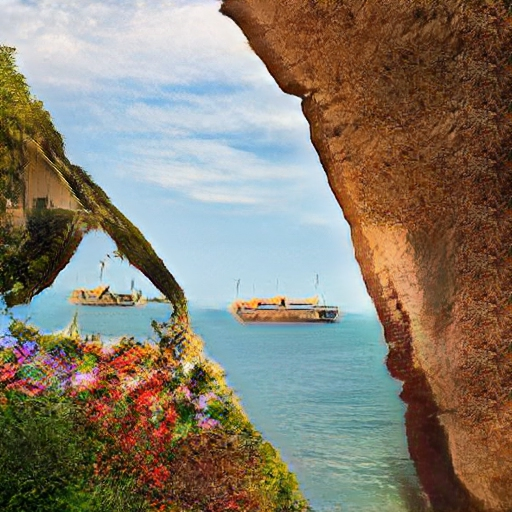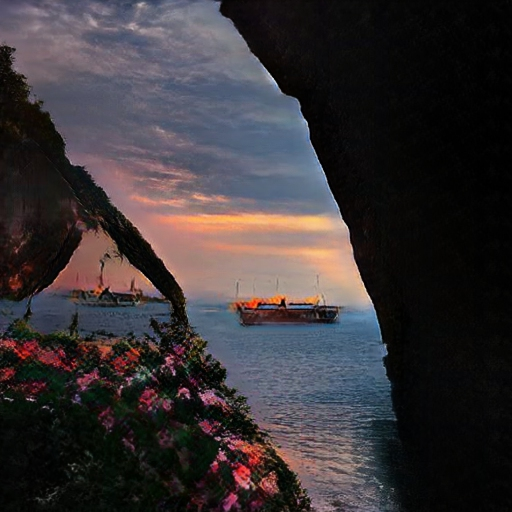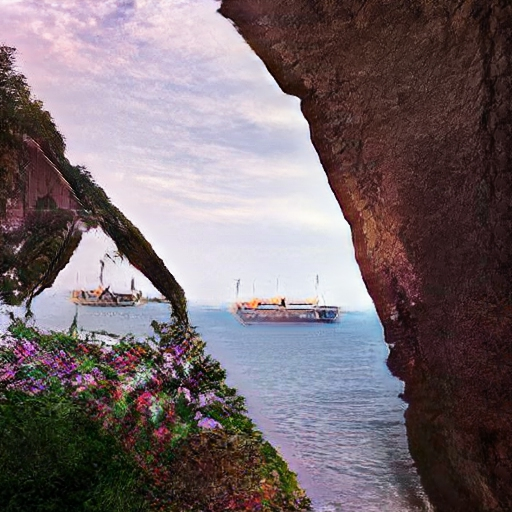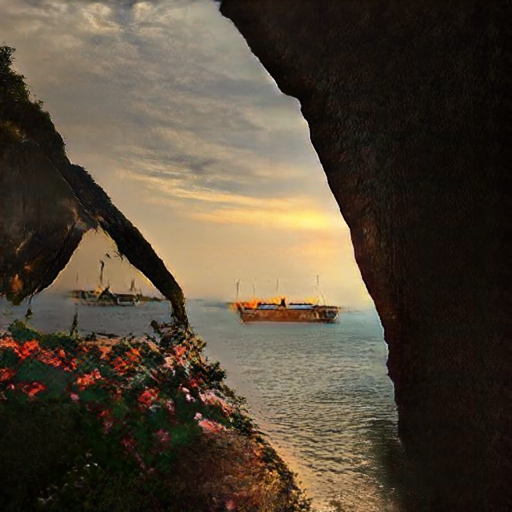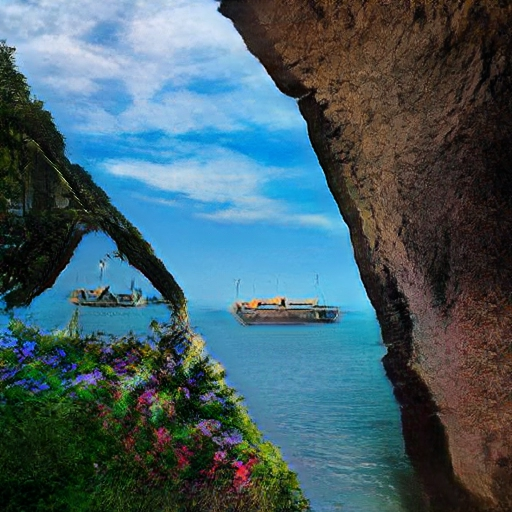 Let me know what you think about the Gaugan IA program and my attempt at producing digital art.

Below are my Nvidia Gaugan Contest Entries. *denotes winners

The Gaugan IA Contest on Hive
Make Art with Artificial Intelligence (AI)

CONTEST RULES
| What is Nvidia GauGAN | It is an interactive Artificial Intelligence (AI) drawing program where you create art from basic brush strokes. |
| --- | --- |
| Who created the contest? | @steemean utilizing the hashtag #gaugan |
| What type of contest is it? | This a Contest for 10 weeks and rounds. Post till Sunday every week. |
| What are the rules? | 1. Go to Nvidia Gaugan here: http://nvidia-research-mingyuliu.com/gaugan/ |
| | 2. Create and publish only one original draw and the paintings made by AI Gaugan with different effects. |
| | 3. The posts must have the tag #gaugan, and if you want the tag #contest; |
| | 4. The tag #gaugan must be put until the fourth position to show on Hive; |
| | 5. It would be a great idea to link back to the contest post so others may find it should they wish to join; |
| What do you win? | Prizes vary, so check @steemean's contest blog; |
| | PLUS, all the author rewards of the week's contest post; |
| | Contest owner's vote for 5 posts made by the winner - (2,100 SP) |
| Deadline | The deadline for the contest is 11:45 PM - Western European Time (WET) every Sunday. |
It's a contest where anyone can win! So, if you didn't join in this week with your AI drawing, how about participating next week!

@flaxz initiative @iamalivechallenge: (Created a post for my blog this day)

Thanks,
@justclickindiva
Happy rest of the week everyone with whatever your endeavors.



SOURCES:
a) JustClickindiva's personalized PHC signature created by and purchased from PHC.
b) Unless otherwise noted, all photos taken by me with my (i) Samsung Galaxy 10" Tablet, (ii) Samsung Phone, & (iii) FUJI FinePix S3380 - 14 Mega Pixels Digital Camera
c) Purple Butterfly part of purchased set of Spiritual Clip Art for my Personal Use
d) Separator Lines Free ClipArt Belt from Public Domain Vectors & ShadedLine from ClipArt-Library
e) All Tribe logos used with permission of Tribe Discord Channel admins.
f) HIVE gif created by @peakstudio for Hive users. Used herein according to guidelines.
g) Ladies of Hive banner used with permission of and in accordance with the admin's guidelines.