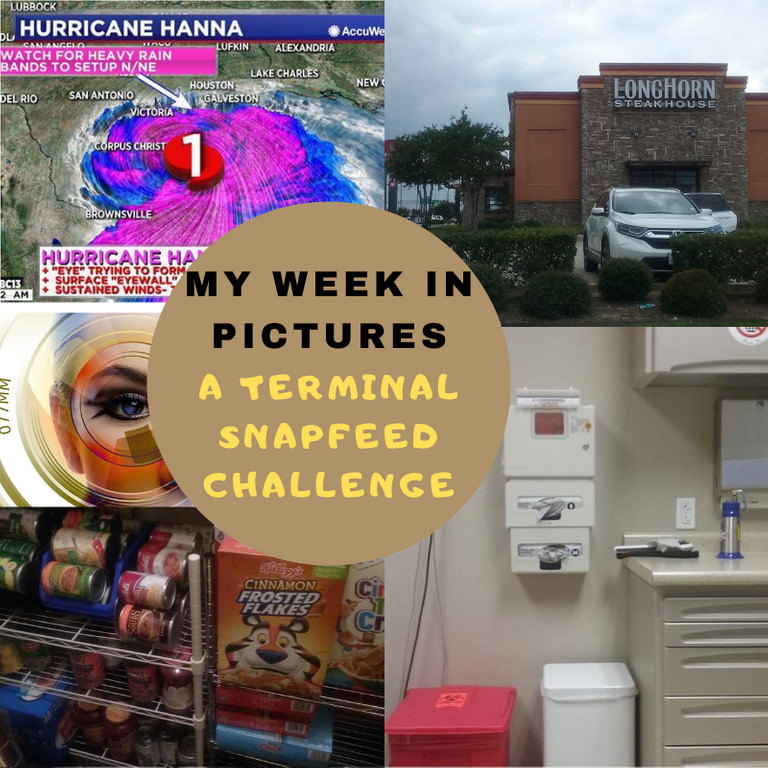 REDFISH RALLY SUMMER EDITION: PERIOD 2 , Challenge No. 3 : SNAPFEED OF YOUR DAY OR WEEK (July 13 - 26, 2020)

I sometimes join in with the Rally participants in their Assignments during the month of their Redfish Rally. This Challenge is called SNAPFEED where you present seven photographs to indicate your life in pictures during a day or week. An interest photograhy opportunity that represents your life story during that time period.

A veces me uno a los participantes del Rally en sus asignaciones durante el mes de su Rally del Pez Rojo. Este desafío se llama SNAPFEED, donde se presentan siete fotografías para indicar su vida en imágenes durante un día o una semana. Una oportunidad de fotografía de interés que representa la historia de tu vida durante ese período de tiempo.

MY TRIP TO THE CLINIC
My week started with a trip to the doctor because I wasn't feeling well. I didn't want to have a phone interview. Once I arrived at the clinic, I discovered only 1 guest could accompany me. Recommended no children, unless being serviced. Masks for both me and my doctor were required.
Since COVID-19 testing is extremely difficult to obtain, I asked my doctor whether I could get a text since I was already at the doctor's office. She stated, "No, if I was not having any symptoms." I was puzzled by this because testing has already been approved by Congress months ago and money allocated so that insurance companies would reimburse facilities for administering this service.
I then asked my doctor if she knew that a patient didn't necessarily have to exhibit symptoms, especially a fever. To no avail was my plea. I truly don't understand that. The spread of the coronavirus has now been proven to be by individuals with no symptoms. I left her office dissatisfied with the system and level of care we're now being asked to contend with.
MY TRIP TO THE CLINIC
Mi semana comenzó con un viaje al médico porque no me sentía bien. No quería tener una entrevista telefónica. Una vez que llegué a la clínica, descubrí que sólo un invitado podía acompañarme. No recomendaba a ningún niño, a menos que fuera atendido. Se requerían máscaras para mí y para mi médico.
Como las pruebas de COVID-19 son extremadamente difíciles de obtener, le pregunté a mi doctor si podía recibir un texto ya que ya estaba en la oficina del doctor. Me dijo: "No, si no tengo ningún síntoma". Estaba desconcertada por esto porque las pruebas ya han sido aprobadas por el Congreso hace meses y el dinero asignado para que las compañías de seguros reembolsen las instalaciones para la administración de este servicio.
Entonces le pregunté a mi doctora si sabía que un paciente no necesariamente tiene que mostrar síntomas, especialmente fiebre. Mi petición no sirvió de nada. Realmente no entiendo eso. Se ha demostrado que la propagación del coronavirus la realizan personas sin síntomas. Salí de su oficina insatisfecho con el sistema y el nivel de cuidado que se nos pide.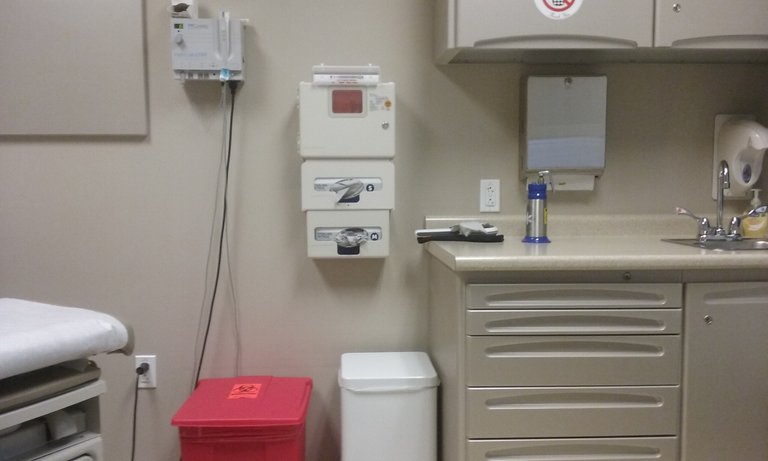 TAKE-OUT FOOD
On the way home, I decided to stop by one of my favorite restaurants to check out their their customer seating and take-out arrangements. Even medical officials warn of eat-in dining at restaurants. We opted for take out and waited outside in our car for our food to be brought to us.
TAKE-OUT FOOD
De camino a casa, decidí pasar por uno de mis restaurantes favoritos para ver los asientos de los clientes y la comida para llevar. Incluso los oficiales médicos advierten de la posibilidad de comer en los restaurantes. Optamos por la comida para llevar y esperamos fuera en nuestro coche a que nos traigan la comida.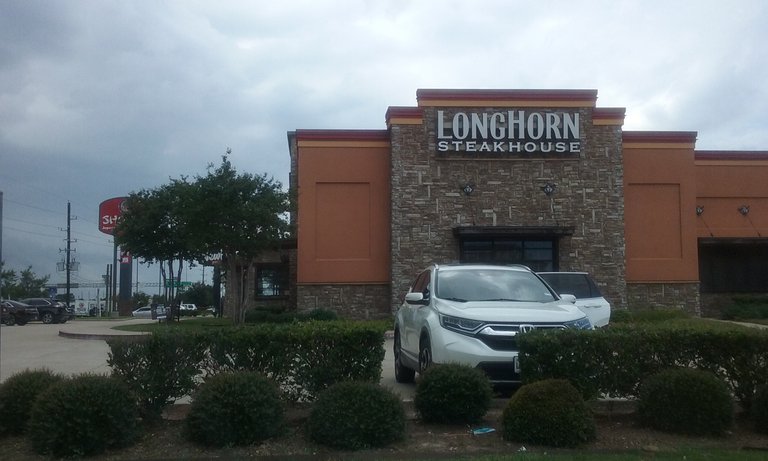 SPORTING EVENT
A few weeks ago, we were notified that the sports team we follow, the Houston Texans, would be offering its season ticket holders the opportunity to release their tickets for the upcoming 2020 NFL Football Season. In exchange for this, we will be giving up our seat so that the team can accommodate ticket owners who still want to attend the games in the midst of the pandemic. Mid August was the deadline given to made a decision.
It was a no-brainer for us. But we needed to consult with the rest of the family. After discussion with them on what their choice would be, we decided that, based on the current virus spread increasing and spread by individuals who don't know they're infected, attending a sports game just didn't seem worth the risk.
Due to my current health situation with underlying conditions, I was already not going to attend any outdoor event this year.
SPORTING EVENT
Hace unas semanas, nos notificaron que el equipo deportivo que seguimos, los Houston Texans, ofrecería a los titulares de sus abonos la oportunidad de liberar sus entradas para la próxima temporada de fútbol americano de la NFL en 2020. A cambio de esto, cederemos nuestro asiento para que el equipo pueda acomodar a los dueños de boletos que aún quieran asistir a los juegos en medio de la pandemia. A mediados de agosto fue la fecha límite dada para tomar una decisión.
No fue una tarea fácil para nosotros. Pero necesitábamos consultar con el resto de la familia. Después de discutir con ellos sobre cuál sería su elección, decidimos que, en base a la actual propagación del virus que aumenta y se propaga por individuos que no saben que están infectados, asistir a un juego deportivo no parecía valer la pena el riesgo. Debido a mi actual situación de salud con condiciones subyacentes, ya no iba a asistir a ningún evento al aire libre este año.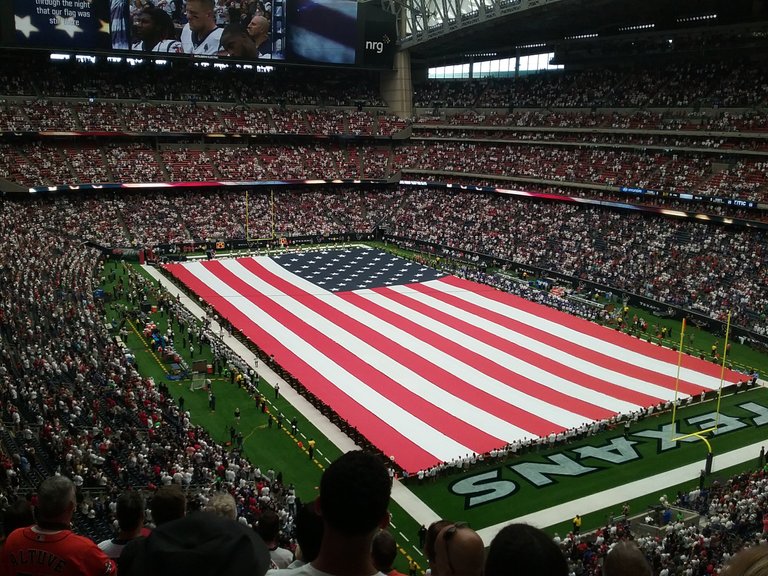 Also, the fact that any monies paid to date would be applied to the 2021 Football Season was another aspect of the offer that encouraged us to stay at home and watch our team play on television. Additionally, the team promised to give us a 10% discount on future items for doing so.
We actually don't hold much stock to the 10% discount because it will probably be given as coupons and applicable on merchandise purchased at the stadium that are already overpriced. But, it was a nice gesture.
Además, el hecho de que cualquier dinero pagado hasta la fecha se aplicaría a la Temporada de Fútbol 2021 fue otro aspecto de la oferta que nos animó a quedarnos en casa y ver a nuestro equipo jugar en la televisión. Además, el equipo prometió darnos un 10% de descuento en futuros artículos por hacerlo.
En realidad no tenemos mucho stock para el 10% de descuento porque probablemente se dará como cupones y se aplicará en la mercancía comprada en el estadio que ya está sobrevalorada. Pero, fue un lindo gesto.

KEEPING FIT
My doctor's report was unsatisfactory for me. Although I'm keeping my AIC levels in check and reducing them slowly, my other concern is not getting enough exercise. My doctor stressed this because I don't venture out of the house often. The next day, I searched online and purchased an Exercise Trampoline. The price was reasonable. Since I've cut back on in-store shopping, I utilize online ordering. If you reach a certain dollar amount, you receive free shipping.
KEEPING FIT
El informe de mi médico no fue satisfactorio para mí. Aunque mantengo mis niveles de AIC controlados y los reduzco lentamente, mi otra preocupación es no hacer suficiente ejercicio. Mi doctor hizo hincapié en esto porque no me aventuro a salir de casa a menudo. Al día siguiente, busqué en Internet y compré un trampolín de ejercicios. El precio era razonable. Desde que reduje las compras en la tienda, utilizo el pedido en línea. Si llegas a cierta cantidad de dólares, recibes el envío gratis.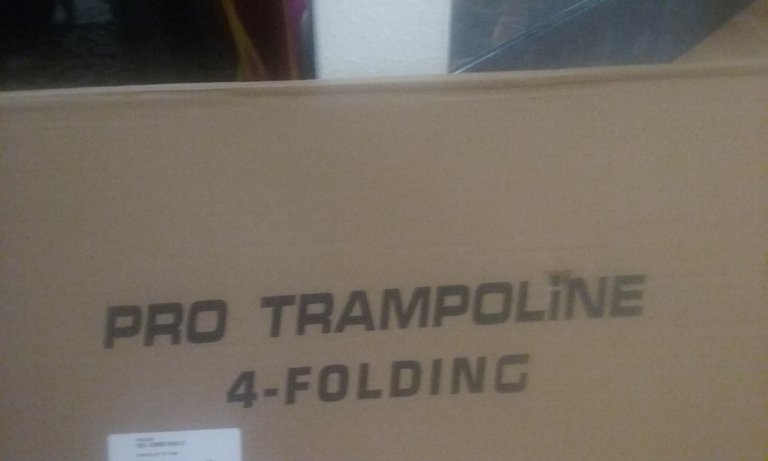 I haven't unpacked it yet, but will soon and tell you about my new exercise regimen during the pandemic.
Aún no lo he desempacado, pero pronto lo haré y te contaré mi nuevo régimen de ejercicios durante la pandemia.

SHOPPING FOR GRANDDAUGHTER
Not knowing whether her school district or the state would issue orders to return to school, I went ahead this week and ordered my granddaughter some school clothes. One of the orders has already arrived. We're waiting word whether she has to attend school in person or set up arrangements for online learning for the fall semester.
SHOPPING FOR GRANDDAUGHTER
Sin saber si su distrito escolar o el estado daría órdenes para volver a la escuela, me adelanté esta semana y le pedí a mi nieta algo de ropa para la escuela. Una de las órdenes ya ha llegado. Esperamos saber si tiene que ir a la escuela en persona o hacer arreglos para el aprendizaje en línea para el semestre de otoño.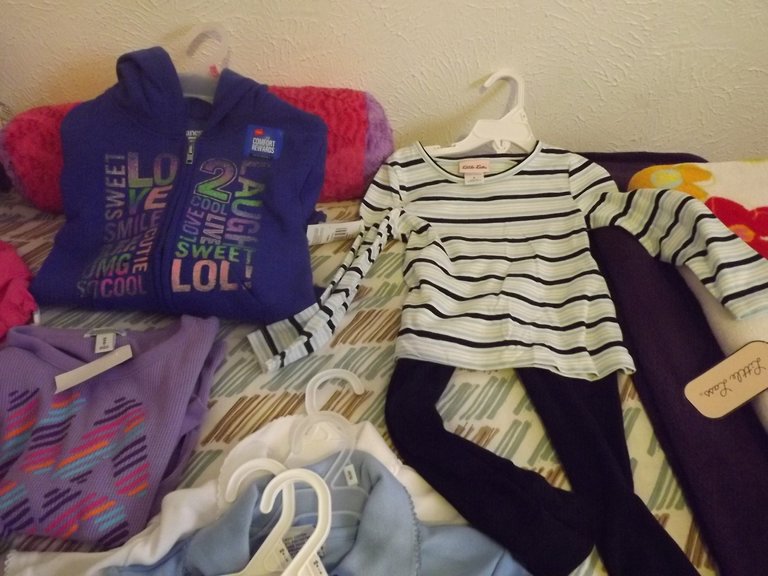 HURRICANE HANNA
Hurricane Hanna, a Category 1 Hurricane made landfall about two hours ago with 90 miles per hour winds at Padre Island. Severe weather for parts of Southeast Texas include the following: Flash Flood Warning, Tropical Storm Warning, and Coastal Flooding Warning.
The outer bands of rain are currently appearing in our area.
Where we live, residents will be experiencing the storm from its right (or "dirty" side) as it churns to the west. Flooding is expected is our area.
If a positive note can be mentioned, it's that this Hurricane landed during the weekend. Otherwise, during a busy work week, traveling back and forth would have been a dangerous situation.
Being so close to the Gulf of Mexico, we experience this frequently during Hurricane Season, June 1 through November 30. This year, forecasters predict a busy storm season.
HURRICANE HANNA
El huracán Hanna, un huracán de categoría 1, tocó tierra hace unas dos horas con vientos de 90 millas por hora en Padre Island. Las condiciones climáticas severas para algunas partes del sudeste de Texas incluyen lo siguiente: Alerta de inundación repentina, alerta de tormenta tropical y alerta de inundación costera.
Las bandas externas de lluvia están apareciendo actualmente en nuestra área.
Donde vivimos, los residentes experimentarán la tormenta desde su lado derecho (o "sucio") mientras se agita hacia el oeste. Se espera que la inundación sea nuestra área. Si se puede mencionar una nota positiva, es que este huracán aterrizó durante el fin de semana. De lo contrario, durante una semana de trabajo muy ocupada, viajar de ida y vuelta habría sido una situación peligrosa.
Estando tan cerca del Golfo de México, experimentamos esto frecuentemente durante la temporada de huracanes, del 1 de junio al 30 de noviembre. Este año, los pronosticadores predicen una ajetreada temporada de tormentas.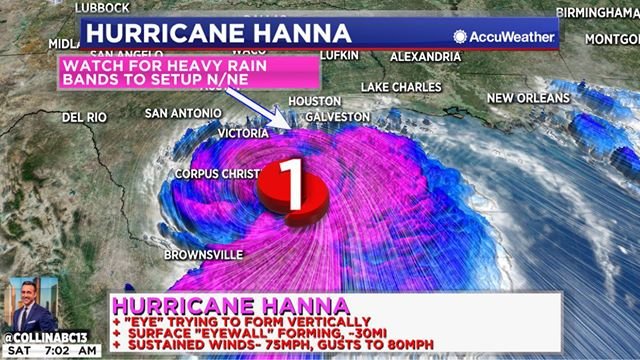 Image provided by ABC13.com-Hurricane Hanna

RESTOCKING MY PANTY
I began stocking a pantry several years ago for myself and my immediately family. My home is always open for extended family was well. It was has become a meeting place since the pandemic for them to take advantage of my stored items. Several of my family members are now unemployed due the shut-down. I feel good that I can help not only them but anyone who is in need. I have been blessed, and I share whenever the opportunity and need arises.
RESTOCKING MY PANTY
Comencé a abastecer una despensa hace varios años para mí y mi familia inmediata. Mi casa siempre está abierta para la familia extendida estaba bien. Se ha convertido en un lugar de encuentro desde la pandemia para que aprovechen mis artículos almacenados. Varios miembros de mi familia están ahora desempleados debido al cierre. Me siento bien al poder ayudar no sólo a ellos sino a cualquiera que lo necesite. He sido bendecido, y comparto cada vez que la oportunidad y la necesidad se presentan.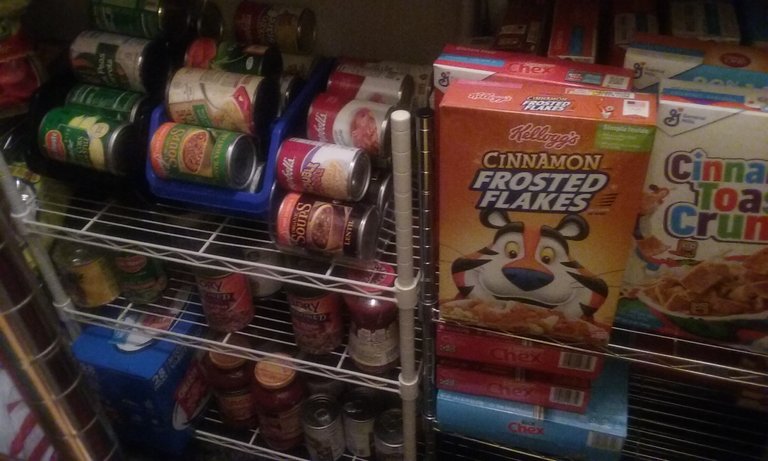 At the onset of Hurricane Season, I normally assess my current stock and weed out expired items. This week, I also took time to review my "bug-out" bag.
The items I stock in our bags normally have a 25-year shelf life. Finally, we had the generator serviced to ensure it was in working order.
Al comienzo de la temporada de huracanes, normalmente evalúo mis existencias actuales y desecho los artículos caducados. Esta semana, también me tomé el tiempo de revisar mi bolsa de "salida". Los artículos que almaceno en nuestras bolsas normalmente tienen una vida útil de 25 años. Finalmente, hicimos que el generador fuera reparado para asegurarnos de que funcionara bien.

This was my SNAPFEED Week in pictures. Thanks for visiting.
Esta fue mi semana de SNAPFEED en fotos. Gracias por la visita.

Thanks,
@justclickindiva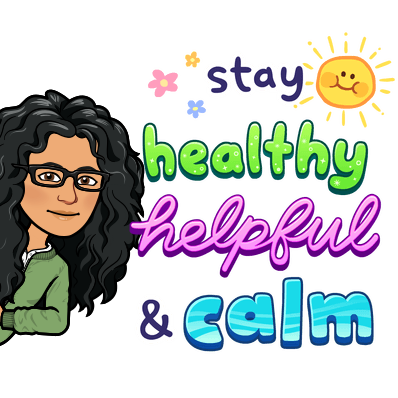 Happy rest of the week everyone with whatever your endeavors.
---
SOURCES:
a) JustClickindiva's personalized PHC signature created by and purchased from PHC.
b) Unless otherwise noted, all photos taken by me with my (i) Samsung Galaxy 10" Tablet, (ii) Samsung Phone, & (iii) FUJI FinePix S3380 - 14 Mega Pixels Digital Camera
c) Purple Butterfly part of purchased set of Spiritual Clip Art for my Personal Use
d) Separator Lines Free ClipArt Belt from Public Domain Vectors & ShadedLine from ClipArt-Library
e) All Tribe logos used with permission of Tribe Discord Channel admins.
f) Video of The Terminal Discord created and donated by @sgt-dan to The Terminal Owners for its use. Permission granted by The Terminal admins to use herein.
g) HIVE gif created by @peakstudio for Hive users. Used herein according to guidelines.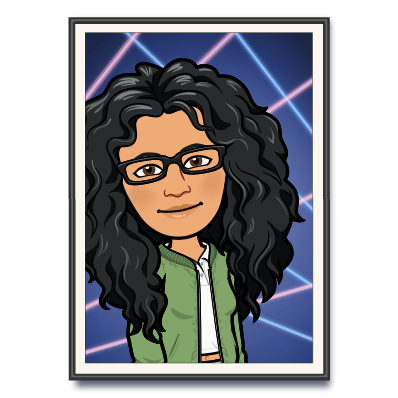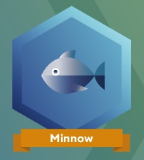 I SUPPORT THE FOLLOWING GROUPS:


Your Personal Terminal Discord Invite

If you are an account under 500HP or 500SP and want to win prizes or delegations, then you can request to enter the REDFISHRALLY by going to @theterminal blog and read how it can help you learn and earn.


Si tiene una cuenta de menos de 500HP o 500SP y desea ganar premios o delegaciones, puede solicitar ingresar a REDFISHRALLY yendo al blog @theterminal y leer cómo puede ayudarlo a aprender y ganar.