Good afternoon friends
Today another day of social isolation, now it is a cloudy and gray afternoon, the cold fronts are coming from the south, common now in winter
Looking through my photo files, I saw these, and as it always makes us go back to the past, at a time when we could walk down the street, without our freedom to come and go being controlled.
For you to have an idea, although there is no law forbidding us to leave the house, I try not to go out so as not to expose myself to this infamous virus and also because here in São Paulo, the government is monitoring our cell phones, one more concern
Boa tarde amigos

Hoje mais um dia de isolamento social, agora está uma tarde nublada e cinzenta, são as frente frias chegando do sul , comum agora no inverno 
Revirando meus arquivos de fotos, vi essas , e como sempre nos faz voltar ao passado, numa época que podíamos caminhar pela rua, sem que nossa liberdade de ir e vir, fosse controlada. 
Para vocês terem uma idéia, apesar de não haver uma lei nos proibindo de sair de casa , procuro não sair para não me expor a esse famigerado vírus e também porque aqui em São Paulo, o governo está monitorando nossos celulares, uma preocupação a mais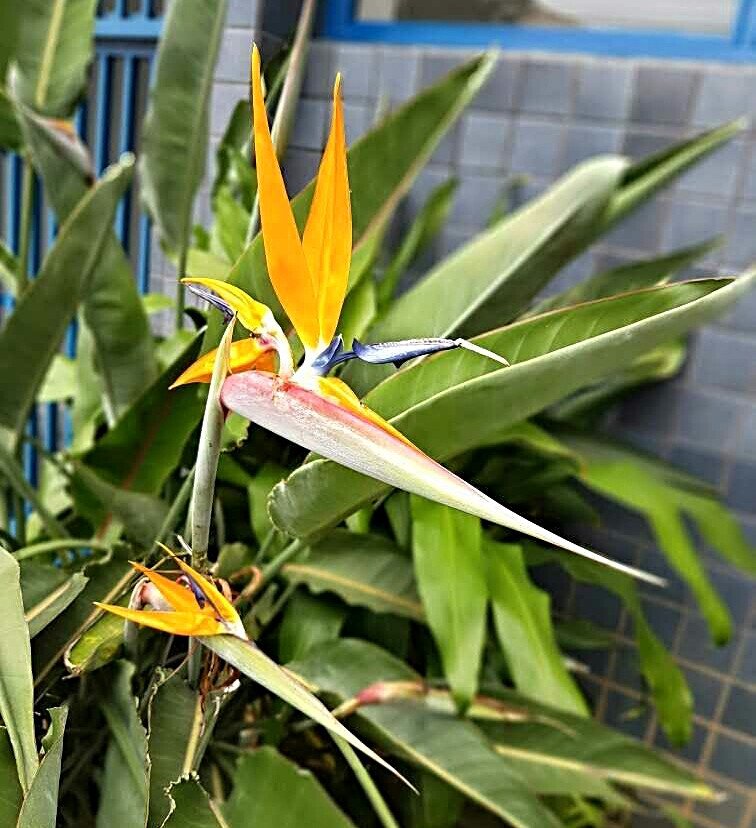 Well, let's talk about this photo.
When I went with my son to an office in the city of Sorocaba, here in São Paulo, where he needed to solve some documents, when we left, in front of the building, there were these flowers that we call the bird of paradise (Strelitzia Reginae ), totally open and very flowery, where I took the moment and take some pictures.
I always saw this species, but they were never fully open to be portrayed in all its beauty and perfection.
Bom, vamos falar sobre essa foto. 
Quando eu tinha ido com meu filho a um escritório na cidade de Sorocaba, aqui em São Paulo, onde ele precisava resolver alguns documentos, quando saímos, em frente ao prédio, tinham essas flores que nós chamamos de ave-do-paraíso  ( Strelitzia Reginae ) , totalmente aberta e bem florida , onde aproveitei o momento e tirar umas fotos. 
Sempre eu via essa espécie, mas, nunca estavam totalmente abertas para serem retratadas em toda sua beleza e perfeição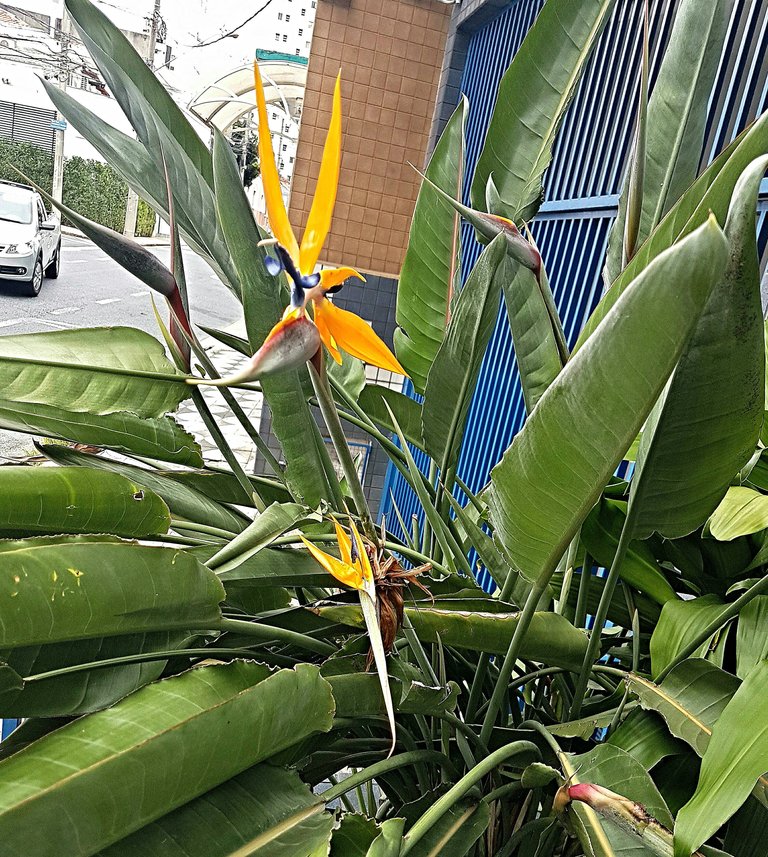 Photos taken with Samsung Galaxy smartphone