Lentils are a foodstuff consumed worldwide. The texture and flavor make it a favorite grain in many countries. It is consumed in important celebrations or festivities since it is considered the caviar of legumes. To say that one type of black lentil is called caviar is more than enough.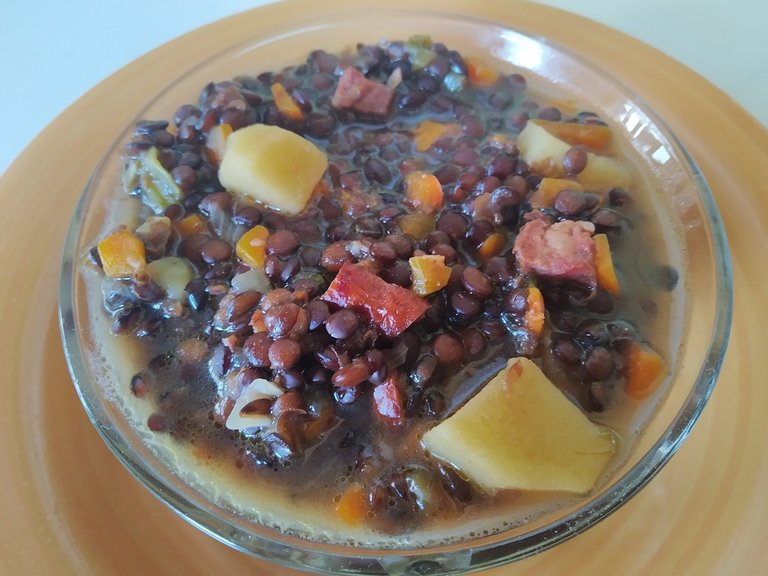 There are different types of lentils, each with a certain similar taste, but a little different in texture and color. We have the queen lentil, beluga lentil, pardina lentil, canadian or orange lentil, the verdina lentil, among others. Brown, green, black and even orange shades, lentils stand out from other grains. Lentils are also known for their high content of iron, potassium, magnesium and even folic acid. They are ideal for keeping close in the daily diet and getting the necessary nutrients.
Today I want to present you a simple recipe for Iberinas lentils, a lentil with a somewhat reddish or brick tone, which maintain their consistency during cooking and make them ideal not only for soups but also for salads. For this recipe add a touch of chorizo and yes, the sausages make all preparations tasty, but also put some vegetables that will not go unnoticed. Look for the ingredients, prepare your work table that we are going to cook.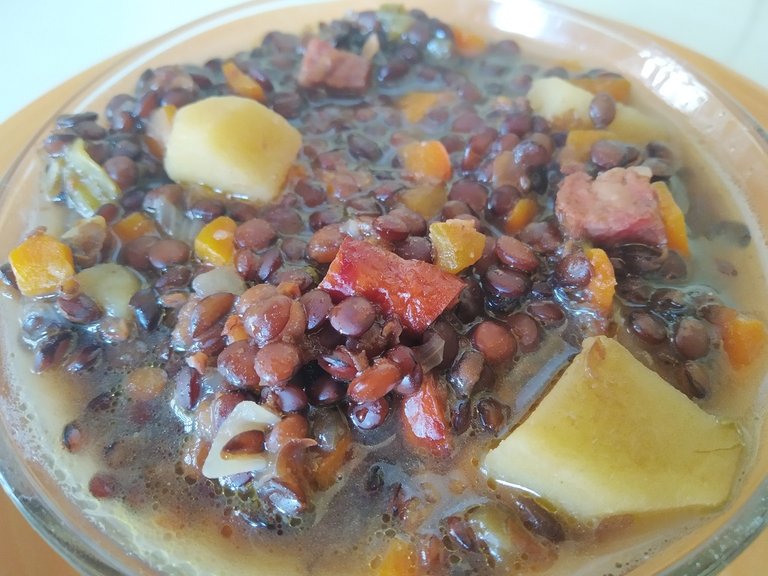 Ingredients

250gr of Iberinas lentils
1 small carrot
1/2 medium paprika.
1 large potato
1 branch of chives
1 small onion
3 sweet or hot peppers
2 teeth of garlic
Cumin to taste
100 gr of chorizo (can be spicy, smoked or garlic)

Preparation
The first thing we must do is wash the lentils well to remove any remaining dirt. Once they are washed, leave them to soak for at least 30 minutes. As they are a very small grain, there is no need for prolonged soaking.
After 30 minutes, remove the water, wash them and put water again with two fingers over them. Put them on a medium flame and let them cook until they soften. If you have to put more water, add more to prevent them from drying out and burning.
It is time to make the sofrito. In Venezuela, it is called sofrito to the aliños fried in oils. Aliños, are those vegetables that give a lot of flavor like paprika, chives, onions, chili, etc.
We cut the seasonings well in squares, together with the chorizo and we take it to fry an oil until the onion is transparent. When it is ready, we turn off the fire and set aside.
Chop the potato into squares and the carrot into small squares. We reserve
When the lentils are soft, we add the sofrito, the potato and the carrot. Let it cook until the potato and carrot are soft. At this point you can add the cumin.
Serve the lentils to your preference, as a main or side dish. Put some nice toasts or rice on the side.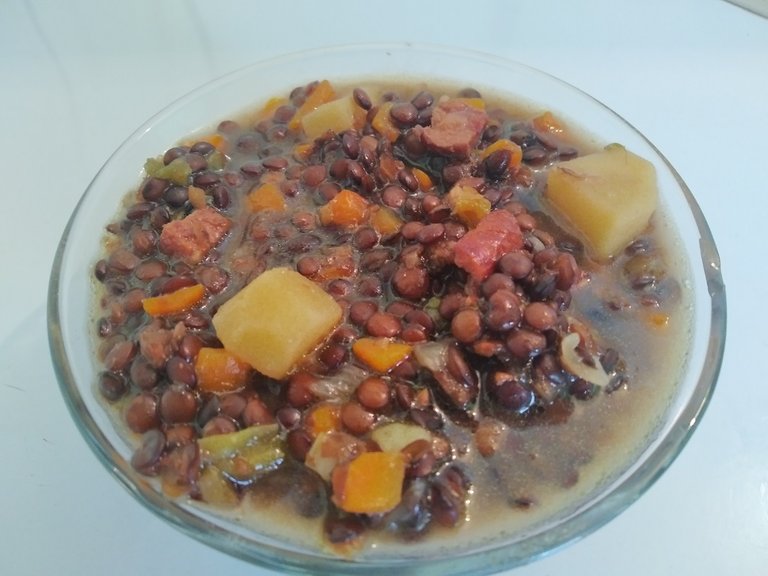 ---

---
All pictures were taken by me, with a Xiaomi Redmi 7 phone, without any edition. They were only compressed to facilitate the visualization of the content.