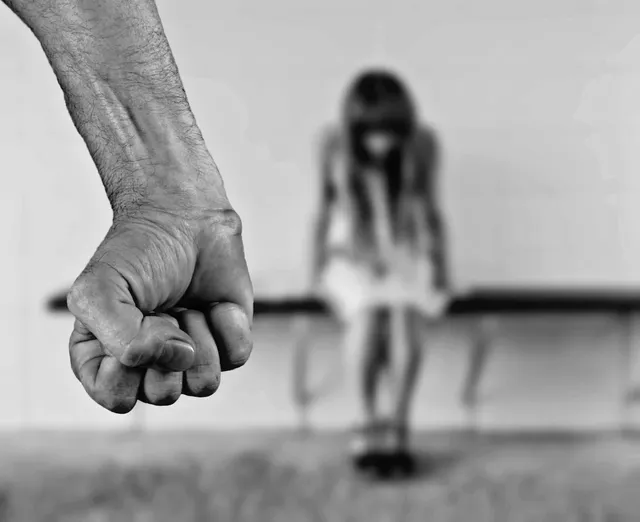 pixabay
Good morning dear friends, I heard few days ago about how a lady was raped and murdered in the Church in Edo state, Nigeria. I felt so sad and I just don't believe what I heard. Why do people rape? Rape refers to having sexual relationship with a lady without her consent. Forcing a lady to have sexual intercourse is act of the devil, I don't believe anyone in his right senses will force any lady to have sex with him. So many people are dying in silence because they never want to speak up, some are being threatened by the rapist and this makes them to keep quiet and never discuss with anyone. Some rape victims are die in the process of using force or using weapons before or after they act, some rapist make sure they kill the victim because the victim may recognise him.
Although it has been reported that most times, those who engage in this devilish act are close relations to victims, Uncles, Family friends and others. It's almost impossible to believe an uncle could rape, in this present age, nothing is impossible. There are some reported cases where a father will rape his daughter for many years, what a terrible world we live. Why do people enjoy few minutes of sexual intercourse with a lady and traumatize the victims for life, some of the victims do not recover from this shock for life.
Some guys will invite a lady for a date and have force sex with them, there are brothers who rape their sisters and they do this for years causing pain and sadness to the victim, Husband having force sex with his wife just because they are married is also a terrible thing to do. When a woman says No, a man should understand and not go further. Women are mearnt to be respected and their body is not a river where a man can just dive in and out. A woman's will should always be respected.
WHO IS TO BLAME FOR RAPE?
(VICTIM, RAPIST OR THE GOVERNMENT)
Although I have heard alot of people talk about this, some people believe the victim of rape Should be blamed because some of them dress to seduce men and this has caused increase in the rape cases, also some believe that the rape victims should have consented to the rape so that this act will not lead to her death. There are some who also believe that the rapist Should be blamed because there is no justification for rape. No woman deserves to be raped. Some also believe that the Government is not doing enough to campaign against rape and other vices against women in the Country, also the Government is not enforcing the laws and doesn't create the room for the victims to make report and rapist brought to book.
In my own opinion, I believe the rapist Should reported and brought to book. Justice must be done. Most times rapist threaten the victim and still continue to rape other women in the society. Rape Should be taking seriously just like murder because it's illegal and a devilish act. Women have suffered so much in the hands of rapist and this has to stop. Also, rape victims should make report and have necessary test at the hospital as proof because I believe the court will definitely request for proof when the rapist is being arraigned.
Victims of rape should visit hospital for treatment because some suffer from trauma, Sexually Transmitted Infections and diseases, Mental disorder and so on. A proper examination and Counselling is needed to assist the victims to be fine. Some believe they can overcome this by themselves but they suffer it all their life.
NO WOMAN DESERVES TO BE RAPED OR VIOLATED
Thanks for checking my blog.
Johnolusegun.