HELLO HIVE
My rice milling process
Mechanical agricultural equipment is one that is really difficult to find in my location as it is not really developed to the level of using highly expensive agricultural tools.
This lead we farmers to finding alternative means to both planting, harvesting and storing our crops.
Method that I used.
The first thing I did was to pour a sizeable amount of water into a bow, add some quantity of rice at that time the once that have not really matured and the shaft will come up.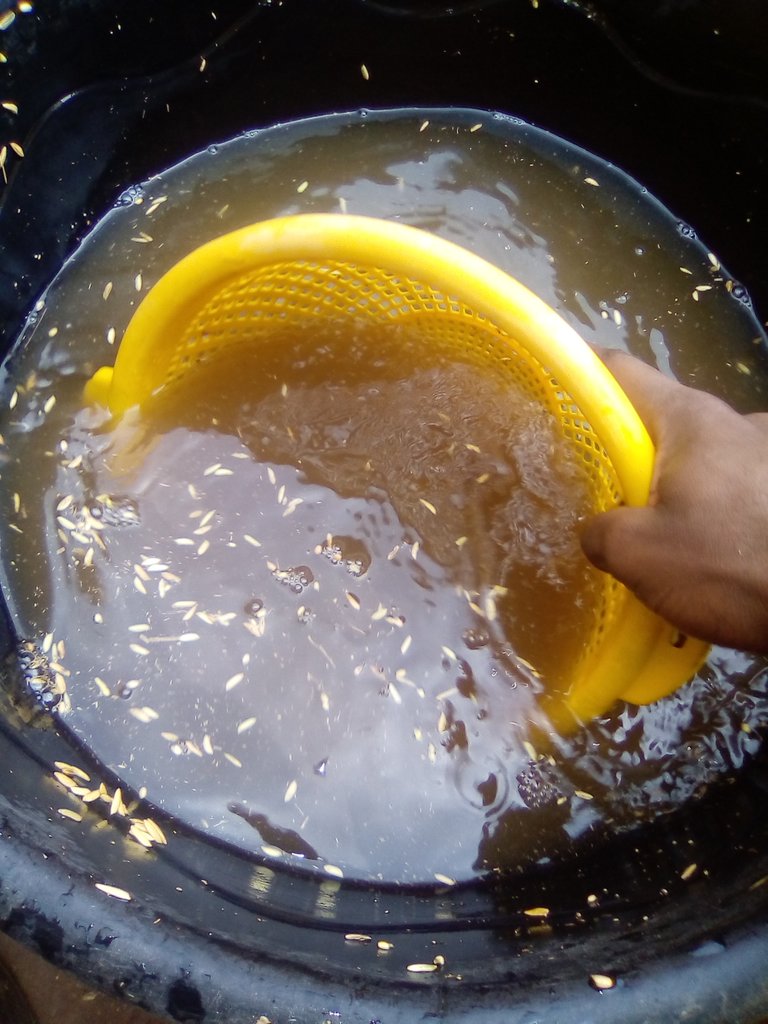 ---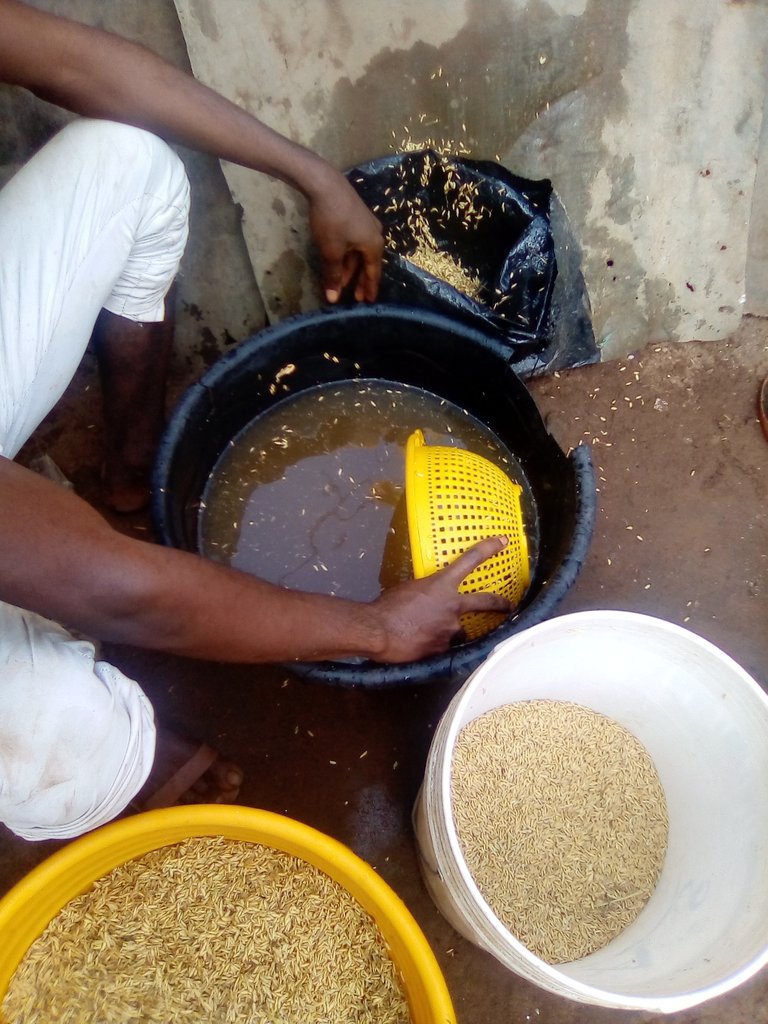 ---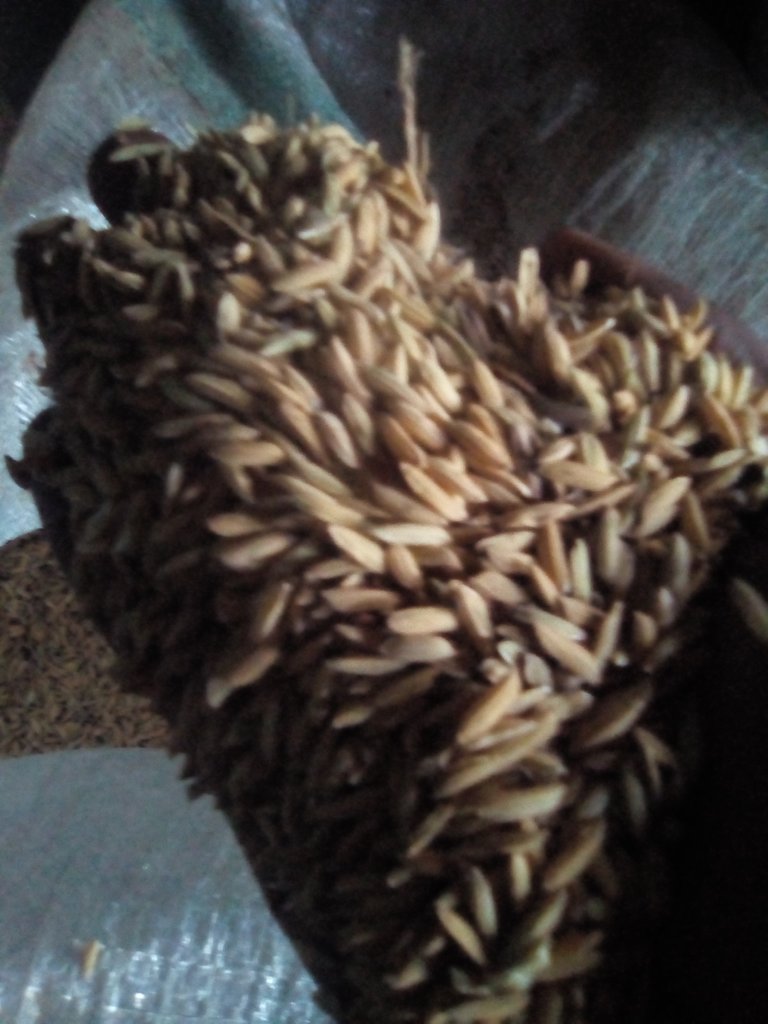 ---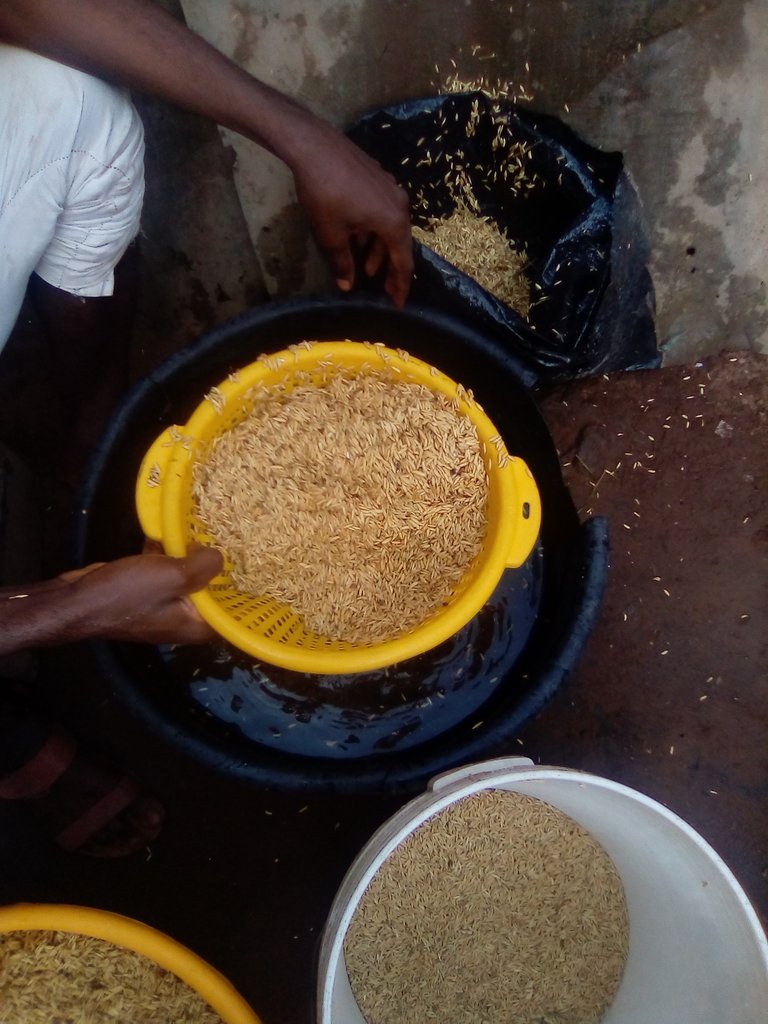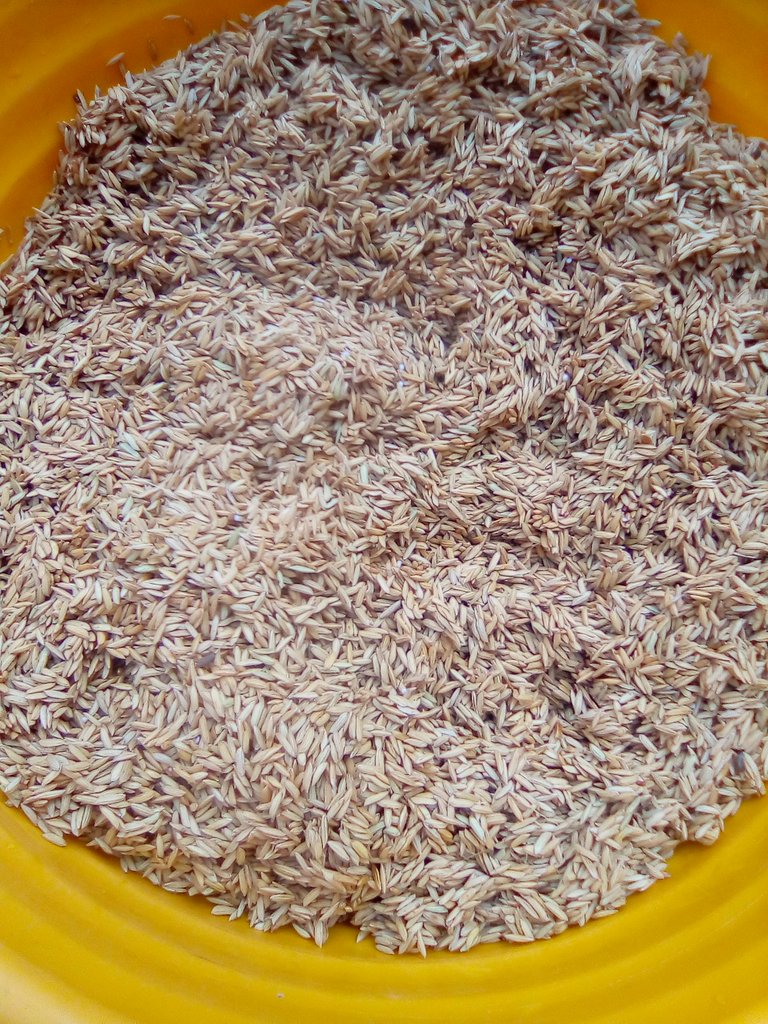 I used my basket to separate them I then poured the good into a pot containing boiling water on the fire after sometime I pour the rice from the pot and dried it.
At this point regular observation is needed to prevent over dehydration which would lead to breaking.
Next of is to move the to where the milling plants which is some distance away, we can see how much technology has impacted our lives and I dont know if any one on the blog do process their paddy rice the same way I do.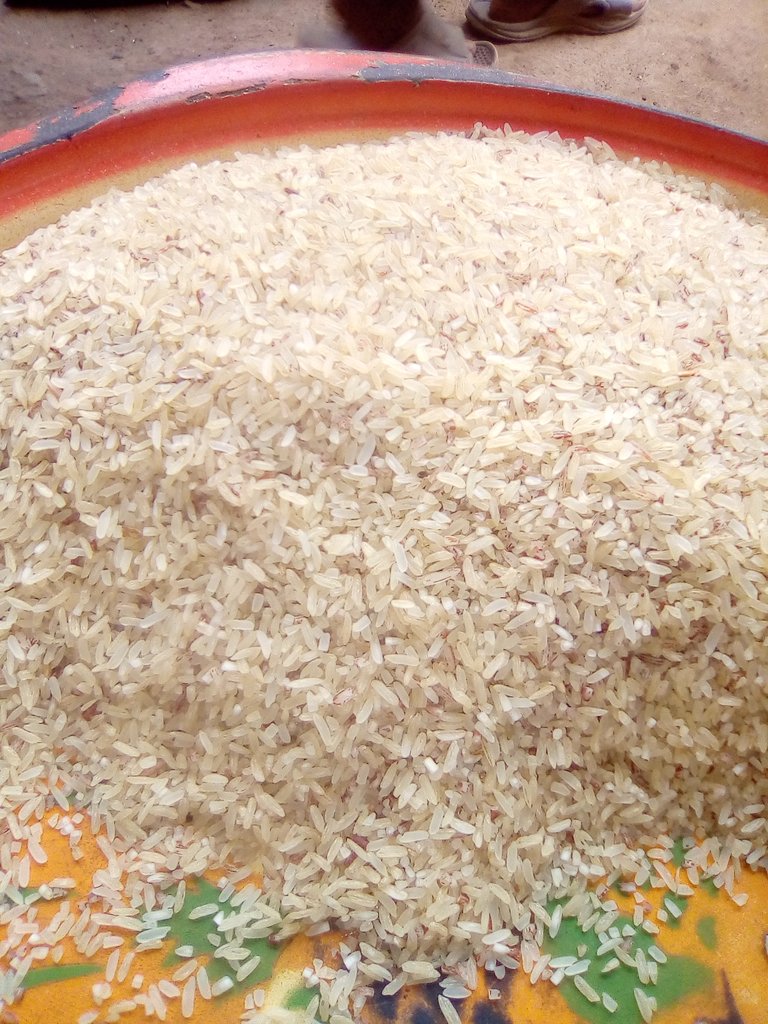 Thank you for viewing my blog