Mother Nature seems to have forgotten that there are more colors than only one - she has painted the whole mountain in Orange 😉
Orange Mountains
Autumn in Austria

Two days ago I have shown you an orangy photo at the end of the post from my hike on Monday. Well, there are even more of these kind of monochrome photos.
The sun didn't want me to see her rising on Monday and hid behind the clouds (Hike to the Black Lake / Schwarzsee), so I had to do something different and decided to search for nice Autumn colours.
But I have found only one color at my next destination, which was the Nockalm Road in the Nock Mountains, and that color was Orange.
Even the road was partly orange from the needles of the trees.
It was still very cloudy and a quite cold wind was blowing heavily. Later I have heard in the news that it began to snow, so the road had to be closed in the afternoon.
Autumn
Now when the time of fruit and grain is come
When apples hang above the orchard wall,
And from the tangle by the roadside stream
A scent of wild grapes fills the racy air,
Comes Autumn with her sunburnt caravan,
Like a long gypsy train with trappings gay
And tattered colors of the Orient,
Moving slow-footed through the dreamy hills.
The woods of Wilton at her coming wear
Tints of Bokhara and of Samarcand;
The maples glow with their Pompeian red,
The hickories with burnt Etruscan gold;
And while the crickets fife along her march,
Behind her banners burns the crimson sun.

by Bliss Carman
I hope you don't mind such a lot of photos in one post, but it was a single trip and at the moment I just don't have the time to post that often, so I packed all images in a single post.
---
Information
All my photos were shot with the Canon EOS R and one of these lenses: Canon RF 24-105mm f/4 L IS USM, Canon EF 70-200mm f/4 L IS II USM, Canon EF 16-35mm 1:4 L IS USM, Canon EF 50mm 1:1.8 L STM, SIGMA 105mm 1:2,8 DG MACRO HSM, SIGMA 150-600mm F5-6.3 DG OS HSM C.
I leave all EXIF and IPTC information stored in the pictures.
---
If you like my work I would appreciate an upvote, nice comment or maybe you want to share my post on your blog 😊 ... and maybe you would like to follow me, so that you never miss a post from me.
Thank you so much for visiting my blog,
have a nice evening,



Photos and Text: @johannpiber | Johann Piber | All rights reserved - do not use without my permission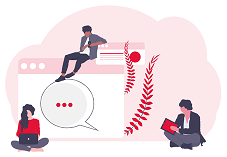 Not got a Hive account yet? Sign up free here!
2020-10-28
[//]:# (!pinmapple 46.913474 lat 13.764511 long 20201028-Orange-Nock-Mountains d3scr)
#hive5 from Austria 🖐️