After we had rain and snow inthe past two days, this morning started dry and foggy, but the fog disappeared quickly and the clouds made place for the sun.
Autumn Leaves
The Colorful Season

I got up a bit later than usual today and after a coffee I decided to go for a little walk at the reservoir after a while not being there. They are renovating the bridge at the moment and so I had to use another road to get to the side of the reservoir where I usually walk.
My daughter said the images look like my camera was on LSD. Well, it was all still wet and I used my CPL filter on the camera. A Circular Polarizer cuts down glare and reflections on images as well as it can enhance colors. I might have enhanced the colors a little bit additionally in Lightroom though ;)
I hope nobody asks me about the leaves or the red fruits below, because I have been too lazy today to do a research ;)
Part of my way is an old asphalt road which isn't much in use anymore, and I think the colorful leaves look somehow cool on the dark road. In my eyes even this almost black twig looks nice on the rough surface.
The leaf below was the highlight of my day, because the fly didn't move a single bit. There's also a second much smaller fly, which didn't move either.
This is a 10 seconds shot and the fly is still sharp :) I have also made a focus stacked photo which consists of several long exposure shots like this one and even on these photos the fly is sharp. I think she likes to get photographed 😉
How the Leaves Came Down
"I'll tell you how the leaves came down,"
The great Tree to his children said:
"You're getting sleepy, Yellow and Brown,
Yes, very sleepy, little Red.
It is quite time to go to bed."

"Ah!" begged each silly, pouting leaf,
"Let us a little longer stay;
Dear Father Tree, behold our grief!
'Tis such a very pleasant day,
We do not want to go away."

So, for just one more merry day
To the great Tree the leaflets clung,
Frolicked and danced, and had their way,
Upon the autumn breezes swung,
Whispering all their sports among—

"Perhaps the great Tree will forget,
And let us stay until the spring,
If we all beg, and coax, and fret."
But the great Tree did no such thing;
He smiled to hear their whispering.

"Come, children, all to bed," he cried;
And ere the leaves could urge their prayer,
He shook his head, and far and wide,
Fluttering and rustling everywhere,
Down sped the leaflets through the air.

I saw them; on the ground they lay,
Golden and red, a huddled swarm,
Waiting till one from far away,
White bedclothes heaped upon her arm,
Should come to wrap them safe and warm.

The great bare Tree looked down and smiled.
"Good-night, dear little leaves," he said.
And from below each sleepy child
Replied, "Good-night," and murmured,
"It is _so_ nice to go to bed!"

by Susan Coolidge
That was all for today - tomorrow will be a beautiful autumn day, says the weather forecast, and I hope they are right :)
---
Information
All my photos were shot with the Canon EOS R and one of these lenses: Canon RF 24-105mm f/4 L IS USM, Canon EF 70-200mm f/4 L IS II USM, Canon EF 16-35mm 1:4 L IS USM, Canon EF 50mm 1:1.8 L STM, SIGMA 105mm 1:2,8 DG MACRO HSM, SIGMA 150-600mm F5-6.3 DG OS HSM C.
I leave all EXIF and IPTC information stored in the pictures.
---
If you like my work I would appreciate an upvote, nice comment or maybe you want to share my post on your blog 😊 ... and maybe you would like to follow me, so that you never miss a post from me.
Thank you so much for visiting my blog,
have a nice evening and a wonderful weekend,



Photos and Text: @johannpiber | Johann Piber | All rights reserved - do not use without my permission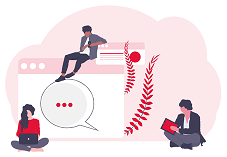 Not got a Hive account yet? Sign up free here!
2020-10-17
[//]:# (!pinmapple 46.555131 lat 14.428272 long 20201017-Autumn-Leaves d3scr)
#hive5 from Austria 🖐️