Actually, at the moment I don't feel like turning on my computer at home after work, but yesterday I went on a hike and I want to share a few of the photos I have taken during sunrise.
Hike . Sunrise . Sea of Fog
Dobratsch | Villach | Carinthia

Actually, I like the last minutes before sunrise at the end of the so called "Blue Hour" most, when the indirect sunlight paints amazing colors in the sky. If there had been high clouds the sky would have looked like burning.
Most times I turn right or left or even 180 degrees around right after the sun appears on the horizon.
The sea of fog that covers the valleys was still in quite darkness or in the shadow of the Dobratsch mountain, where I was standing on, and the higher hills are like islands in the flowing white mist. This is the view to the west - on the left side of the "islands" is the Gailtal valley and on the right side you can see the Drautal valley covered by fog.
Viewing south you can see the mighty Carnic Alps and in front there is a hill peaking out of the fog with some houses on top which belong to the village of Göriach down in the valley. The morning sun has lit the area so nicely that I had to take this photo. This place is right at the border to Italy.
In the back you might recognize another village on top of a mountain. The mountain is called Monte Lussari and it is a popular tourist desination and ski resort near Tarvisio in Italy.
The path on the ridge leads down to the valley, but I haven't hiked there yet.
I wished I could say that I had the whole peak and sunrise for me alone, but while I took the first photos there have been more than 20 people behind me who have had the same idea as me ;)
I do not know what this pyramid like mountain is called, and I do know it is quite dark, but these two are my favorite images of that morning.
So, that was all for today - tomorrow starts another busy week and I do hope I will find a bit more time for the Hive than the past week :)
---
Oops, I almost forgot to tell you that I have got a new Personal Badge: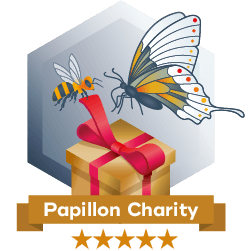 It says "Thank you for partnering with the Papillon Foundation by participating in the Weekly Hive Charity Giveaway.".
Learn more about the badge in this blog post of @combination: Some Exciting News! Badge release!
---
Information
All my photos were shot with the Canon EOS R and one of these lenses: Canon RF 24-105mm f/4 L IS USM, Canon EF 70-200mm f/4 L IS II USM, Canon EF 16-35mm 1:4 L IS USM, Canon EF 50mm 1:1.8 L STM, SIGMA 105mm 1:2,8 DG MACRO HSM, SIGMA 150-600mm F5-6.3 DG OS HSM C.
I leave all EXIF and IPTC information stored in the pictures.
---
If you like my work I would appreciate an upvote, nice comment or maybe you want to share my post on your blog 😊 ... and maybe you would like to follow me, so that you never miss a post from me.
Thank you so much for visiting my blog,
have a nice Sunday evening and a wonderful week ahead,



Photos and Text: @johannpiber | Johann Piber | All rights reserved - do not use without my permission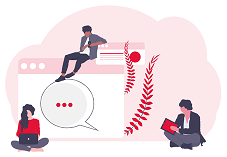 Not got a Hive account yet? Sign up free here!
2020-11-08
[//]:# (!pinmapple 46.603680 lat 13.670823 long 20201108-Dobratsch d3scr)
#hive5 from Austria 🖐️