Sería muy bueno poder salir a viajar y no tener límites entre un país y otro, se que es utópico eso de un mundo sin barreras, pero como soñar no cuesta nada, puedo tener la libertad de hacerlo.
It would be great to be able to travel and not have limits between one country and another, I know it is utopian that of a world without barriers, but as dreaming does not cost anything, I can have the freedom to do so.
En el transcurso de nuestras vidas deseamos salir a conocer tantas países, conocer otras culturas, alejarnos de nuestras realidades, y por alguna razón no lo hacemos, generalmente económicas, es la realidad, pero, lo que más puede limitar son esas paredes impuestas políticos, que no hacen más que servir como puntos de dominio, de control de un grupo determinado de personas.
In the course of our lives we wish to go out to visit many countries, to know other cultures, to get away from our realities, and for some reason we do not do it, generally economic, it is the reality, but, what can limit the most are those walls imposed by politicians, which do nothing more than serve as points of domination, of control of a certain group of people.
Bajo el pretexto de tener que mantener el orden, o todo bajo control ponen límites, en un planeta que por si mismo de manera natural no los tiene, el ser humano se inventan muchas formas de limitarse, sobre todo si pensamos en esa vieja frase "divides y vencerás", parece que está muy sólida está afirmación en los políticos del mundo, que cada quien desde su espacio geográfico puede dominar, a la vez que limita.
Under the pretext of having to maintain order, or everything under control, they set limits on a planet that naturally does not have them, the human being invents many ways to limit himself, especially if we think of that old phrase "divide and conquer", it seems that this affirmation is very solid in the politicians of the world, that each one from his geographical space can dominate, at the same time that he limits.
Pero, todos podemos, si así lo deseamos, ser exploradores mundiales, disfrutar de tantas cosas, incluso de muchas que ni sabemos que existen, solo tenemos que atrevernos.
But we can all, if we wish, be world explorers, enjoy so many things, even many that we don't even know exist, we just have to dare.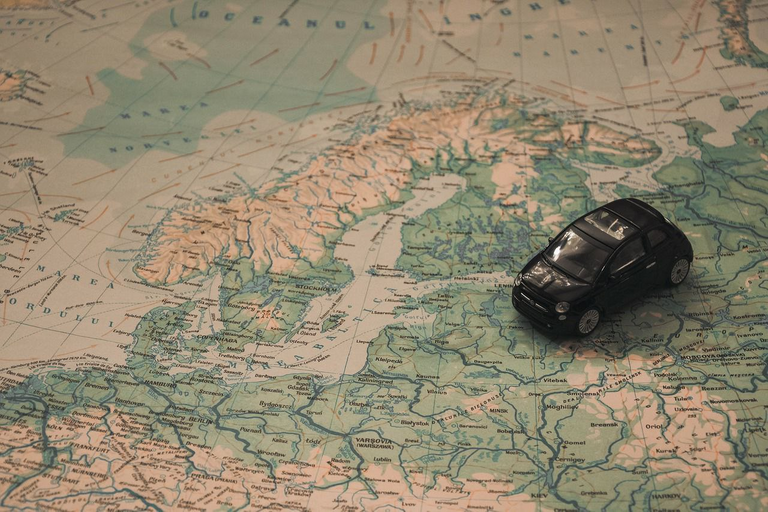 Src