Todos necesitamos momentos de soledad, el estar con nosotros mismos nos permite tener ese contacto interno que nos llevará a grandes reflexiones. No significa que nos sintamos mal, o algo parecido, nada de que indique depresión o molestias, como algunos pueden pensar, no. La soledad y el distanciamiento se hacen necesarios para poder contemplar nuestra vida o algún momento específico y tener un mejor juicio de las cosas.
We all need moments of solitude, being with ourselves allows us to have that inner contact that will lead us to great reflections. It does not mean that we feel bad, or anything like that, nothing that indicates depression or discomfort, as some may think, no. Solitude and detachment become necessary to be able to contemplate our life or some specific moment and have a better judgment of things.
En nuestras vidas las cosas no siempre salen bien, no como las deseamos, lo que puede resultar incluso frustrante para muchos, incluso para mi suele serlo, pero, sé que todo es pasajero en esta vida, esos momentos complejos, que al momento nos agobian, pueden desencadenar en nosotros muchas malas emociones, pero no debemos anclarnos en ellas, sabiendo que todo es pasajero, y que además podemos solventarlo, nos dará tranquilidad.
In our lives things do not always go well, not as we wish, which can even be frustrating for many, even for me it usually is, but, I know that everything is temporary in this life, those complex moments, which at the moment overwhelm us, can trigger in us many bad emotions, but we should not anchor ourselves in them, knowing that everything is temporary, and that we can also solve it, it will give us peace of mind.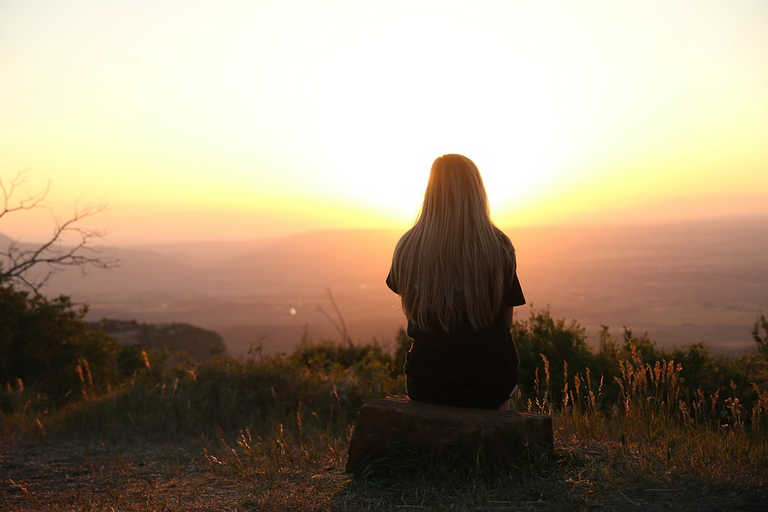 Src
Nos puede generar esas emociones negativas en las que no queremos hablar con nadie, y lo mejor es no hacerlo, es muy común que ante ciertas complicaciones alguien nos haga un comentario que pudiera ser mal entendido por nosotros, por verlo desde esa emoción (negativa) y tener una reacción que no haga más que producir inconvenientes a a todos, o podamos decir cosas que no deseábamos en realidad.
It can generate those negative emotions in which we do not want to talk to anyone, and the best thing is not to do it, it is very common that before certain complications someone makes us a comment that could be misunderstood by us, to see it from that emotion (negative) and to have a reaction that does not do more than to produce inconveniences to all, or we can say things that we did not really want.
Ante todo, calma, respira, y busca tu momento de soledad para que desde el razonamiento lógico y lejos de toda emoción puedes ver mejores escenarios, que den resultados más positivos tanto para ti como para las personas que frecuentas.
First of all, calm down, breathe, and look for your moment of solitude so that from the logical reasoning and far from all emotion you can see better scenarios, which give more positive results for you and for the people you meet.