Según lo que podemos ver en las películas, vivir en grandes ciudades deja muchas ventajas a todos los ciudadanos, pero, creo que hay mucha cosas que no se consideran cuando hablamos de "vida en la ciudad", permanentemente se habla de la vida nocturna, de que cuenta con más espacios como museos para ser visitados, y puede ser muy cierto, pero insistiré que no es toda la realidad de la historia.
According to what we can see in the movies, living in big cities leaves many advantages to all citizens, but, I think there are many things that are not considered when we talk about "city life", permanently we talk about the nightlife, that it has more spaces like museums to be visited, and it may be very true, but I will insist that it is not the whole reality of the story.
El tiempo es muy importante para todos, es el elemento principal de nuestras vidas, según lo veo, y la prisa con la que suelen vivir las personas en las ciudades implica que no hay un total disfrute de lo que hacen, hay una guerra permanente contra el tiempo, el que parece que no alcanza para todo lo que queremos hacer.
Time is very important for everyone, it is the main element of our lives, as I see it, and the hurry with which people tend to live in cities means that there is no total enjoyment of what they do, there is a permanent war against time, the one that seems not to be enough for everything we want to do.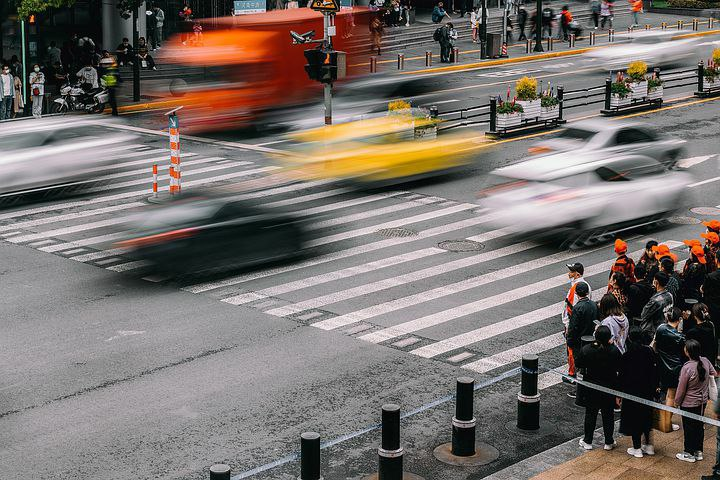 Src
Nos predispone a ciertas enfermedades por estrés, nos lleva a comer menos sano, no siempre contamos con el tiempo necesario bosta preparar comida sana, así que podemos comer con frecuencia comida basura en la calle, que está muy lejos de ser Beneficioso.
It predisposes us to certain diseases due to stress, it leads us to eat less healthy, we do not always have the necessary time to prepare healthy food, so we can often eat junk food in the street, which is far from being beneficial.
Pero, más allá de esto, que es muy básico, hay otros aspectos que no son beneficiosos para el organismo, ni para nuestra Mente, y suelen no mencionar, no podemos cerrar los ojos a la realidad de que todo tiene su lado no tan positivo.
But, beyond this, which is very basic, there are other aspects that are not beneficial for the organism, nor for our Mind, and we usually do not mention, we cannot close our eyes to the reality that everything has its not so positive side.