Español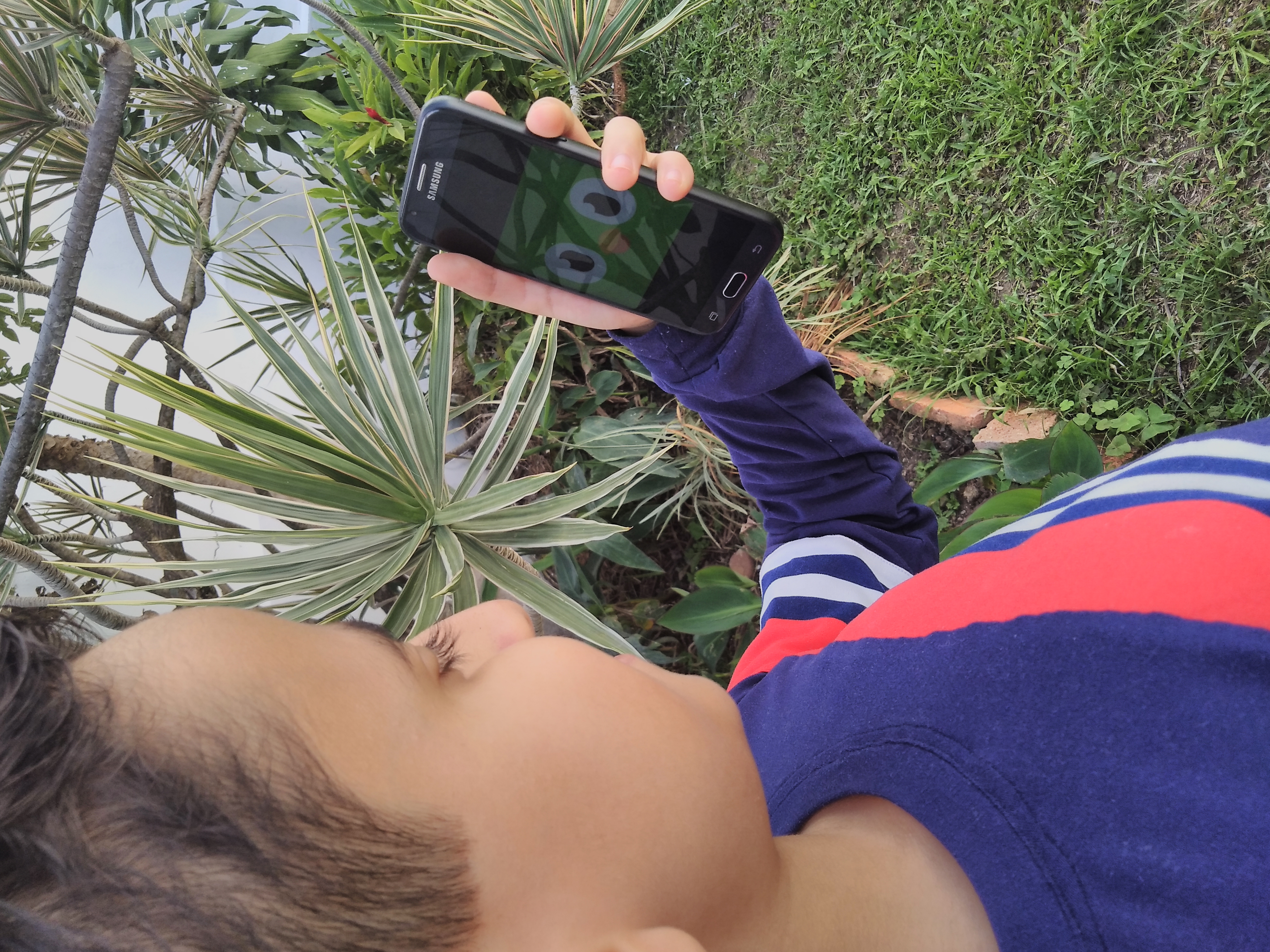 Holaaaaa a toda la comunidad de GEMS, hoy quiero contarles mi experiencia de aprendizaje en la plataforma de Duolingo.
Todo empezó cuando tenía 6 años, mi prima me recomendó Duolingo, y tenía curiosidad por aprender otro idioma, y ​​empecé con el italiano, me pareció muy fácil, al principio pensé que no estaba aprendiendo, porque la clase consiste de imágenes, oraciones en español para traducir al italiano y viceversa, mientras respondía las preguntas correctamente, iba avanzando, de repente le dije a mi mamá que repetían mucho las oraciones para aprender, y ella aclaró que no me estaba dando cuenta de que las frases a veces estaban en mi idioma y a veces en italiano, lo que significaba que ya estaba pensando en italiano porque los ejercicios variaban en el idioma y estaba pensando en las respuestas. Al ver que estaba aprendiendo, decidí comenzar con el inglés y tuve el mismo aprendizaje.
Lo que siempre me ha gustado es que las lecciones van acompañadas de desafíos y premios, mientras que puedo competir con miembros de mi familia y amigos que están en Duolingo, buscando acumular días de práctica, que ellos llaman "racha", y también busco ganar EXP (puntos por práctica), lo que me parece aún más interesante es que el tiempo de práctica puede ser de unos minutos, obteniendo buenos resultados, también es importante la evaluación de mi pronunciación, la cual he mejorado con los recursos de audio y micrófono.
Así es como voy hasta ahora: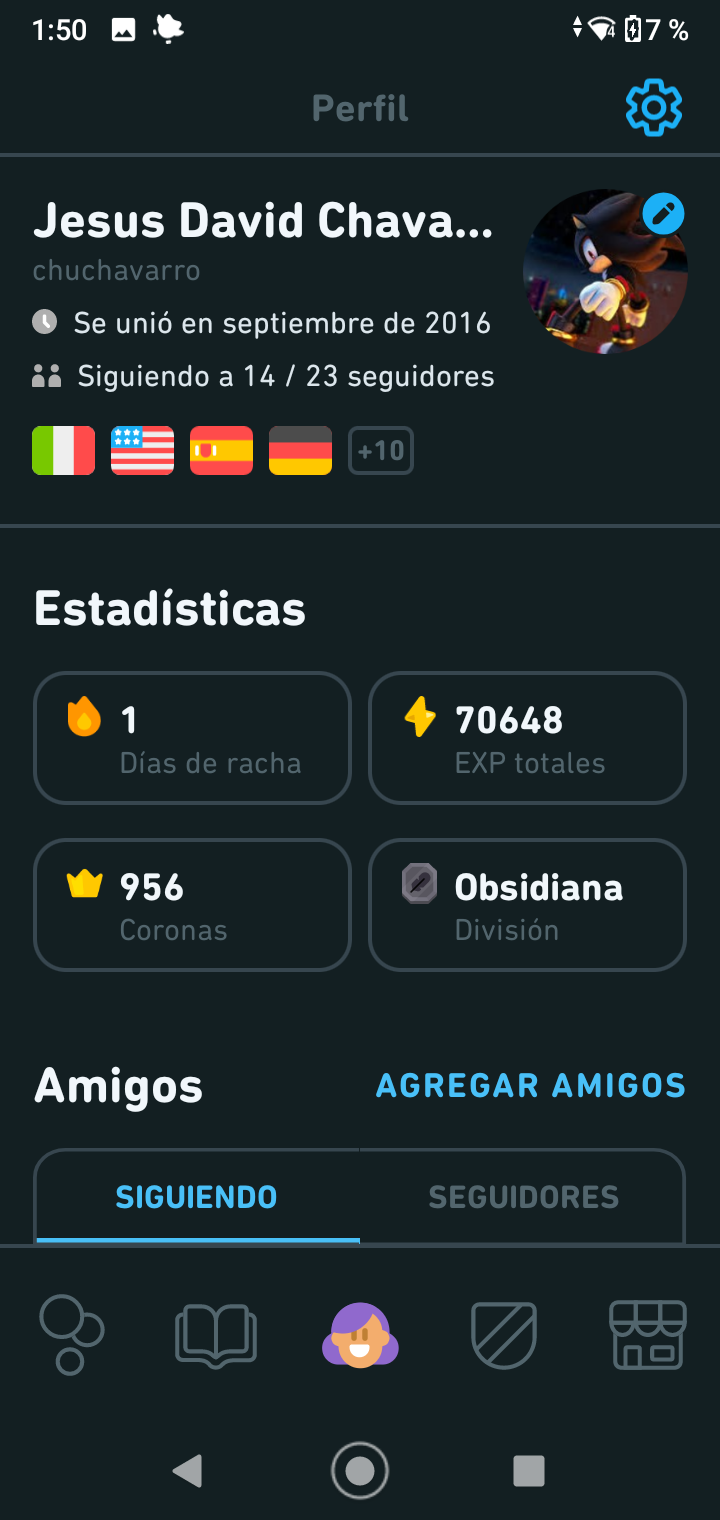 (Mi captura de pantalla)
Duolingo es una buena opción para estos momentos de cuarentena
Amigos, ya hé terminado este post de Mi experiencia en Duolingo
Hasta luegooo!!!!!!


Fuente
English
Hellooo to the entire GEMS community, today I want to tell you about my learning experience on the Duolingo platform
It all started when I was 6 years old, my cousin recommended Duolingo to me, and I was curious to learn another language, and I started with Italian, it seemed very easy, at first I thought I was not learning, because the class consists of pictures, sentences in Spanish to translate into Italian and vice versa, as I was answering the questions correctly, I was advancing, suddenly I told my mother that they repeated the sentences a lot to learn, and she clarified that I was not realizing that the sentences to sometimes they were in my language and sometimes in Italian, which meant that I was already thinking in Italian because the exercises were varying in the language and I was thinking about the answers. Seeing that I was learning, I decided to start English, and I had the same learning.
What I have always liked is that the lessons are accompanied by challenges and prizes, while I can compete with members of my family and friends who are on Duolingo, looking to accumulate days of practice, which they call "streak", and I also seek to gain EXP (points for practice), what seems even more interesting to me is that the practice time can be a few minutes, obtaining good results, the evaluation of my pronunciation is also important, which I have improved with the audio and microphone resources.
This is how I am going so far: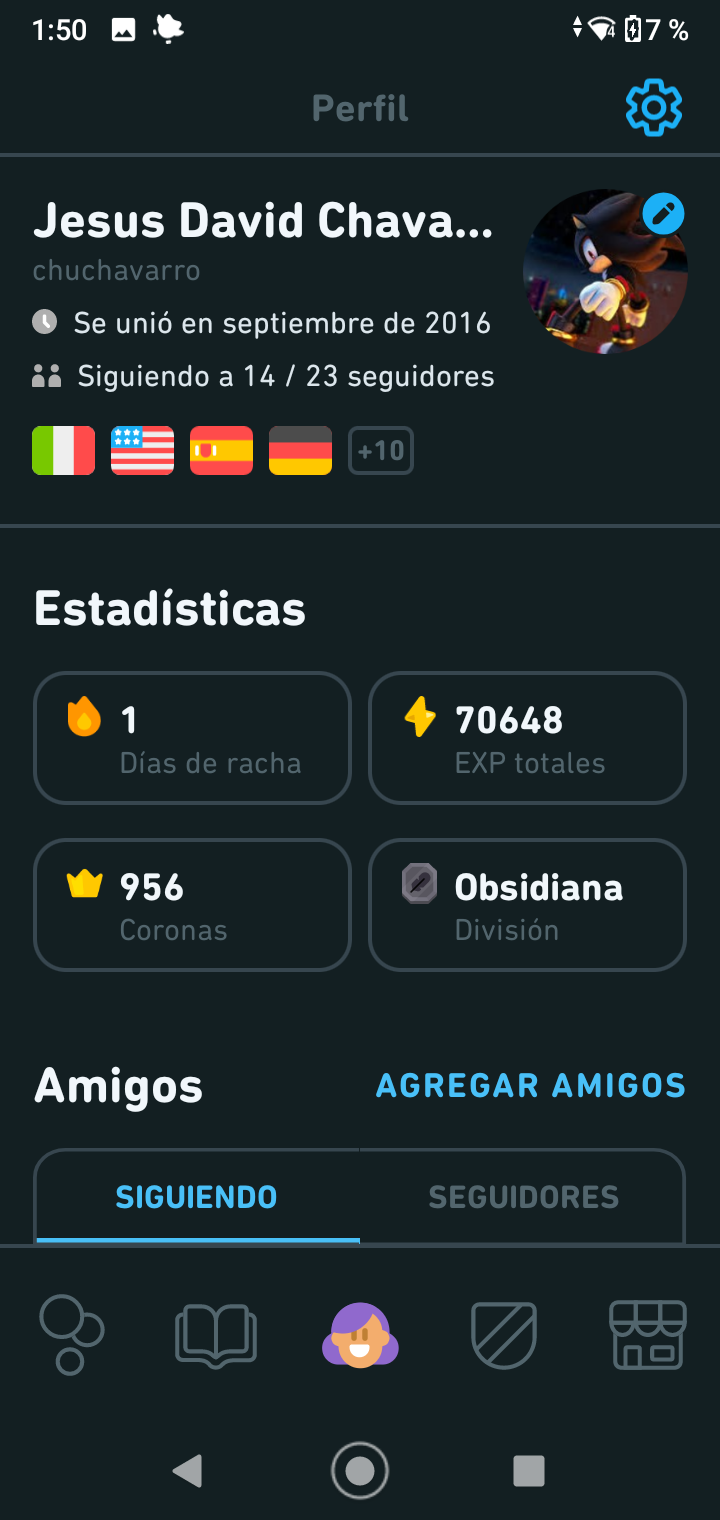 (My screenshot)
Duolingo is a good option for these moments of quarantine
Friends, I have already finished this post of My experience in Duolingo
See you later !!!!!!


Fountain