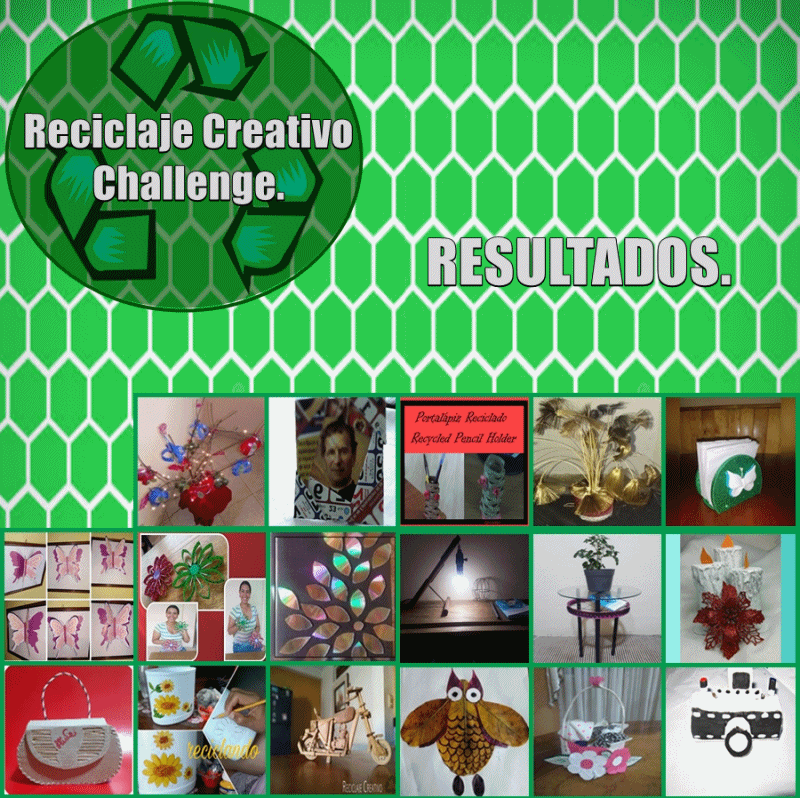 ♻️ 4To reciclaje creativo challenge estoy impresionada por todas las personas que participaron, me alegra saber que cada vez somos más quienes hagamos del reciclaje una práctica habitual, siempre elegir un ganador es la tarea que menos me gusta, quisiera otorgarles el primer lugar a todos de corazón aprecio sus participaciones, y valoro que tomen de su tiempo para crear cosas hermosas usando materiales reciclados. Para determinar quien ganó consideré lo siguiente:
♻️ 4To recycling creative challenge I am impressed by all the people who participated, I am happy to know that more and more of us are making recycling a regular practice, always choosing a winner is the task I like the least, I would like to give first place to all of you from the heart I appreciate your participation, and I value that you take your time to create beautiful things using recycled materials. To determine who won I considered the following:
---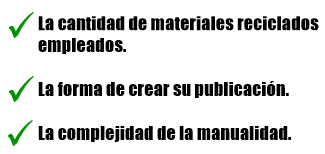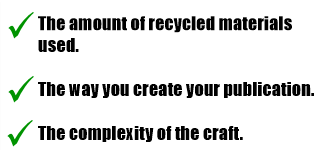 ---


---
El indiscutible ganador de esta edición de
Reciclaje Creativo Challenge
es
@emiliocabrera
este participante llevó el reciclaje a otro nivel, no sólo compartió un tutorial, sino dos maravillas muestras de creatividad; sus creaciones fueron estupendas y merece el primer lugar.
The undisputed winner of this edition of
Creative Recycling Challenge
is
@emiliocabrera
this participant took recycling to another level, not only shared a tutorial, but two wonderful samples of creativity; his creations were great and he deserves first place.
---
¡FELICIDADES AL GANADOR! || CONGRATULATIONS TO THE WINNER!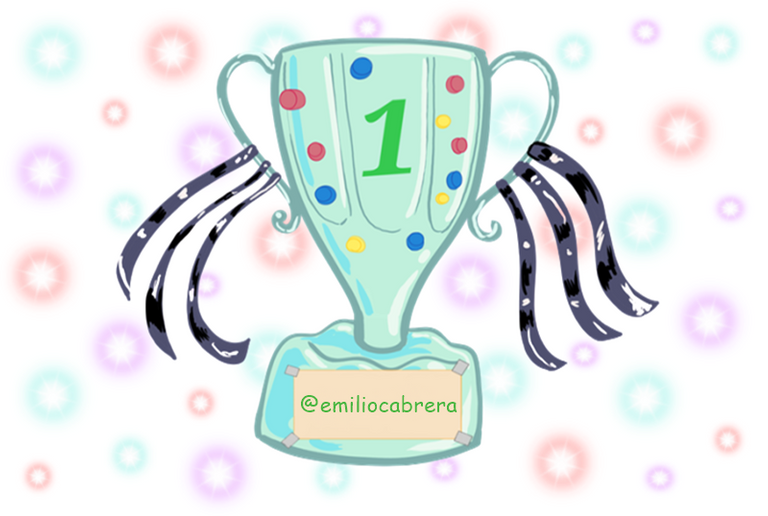 ---
El segundo lugar pertenece a
@lorennys
quien realizó una cartera con diversos materiales reciclados, su elaboración fue bastante compleja y el esfuerzo debe retribuirse.
El tercer lugar se lo otorgué
@nayromero
por su original participación, creo flores decorativas empleando 3 materiales reciclados, y completo su participación con una hermosa publicación.
---
The second place belongs to
@lorennys
who made a portfolio with various recycled materials, its elaboration was quite complex and the effort must be paid back.
The third place was awarded to
@nayromero
for his original participation, he created decorative flowers using 3 recycled materials, and completed his participation with a beautiful publication.
---
Cuadro final de ganadores || Final table of winners: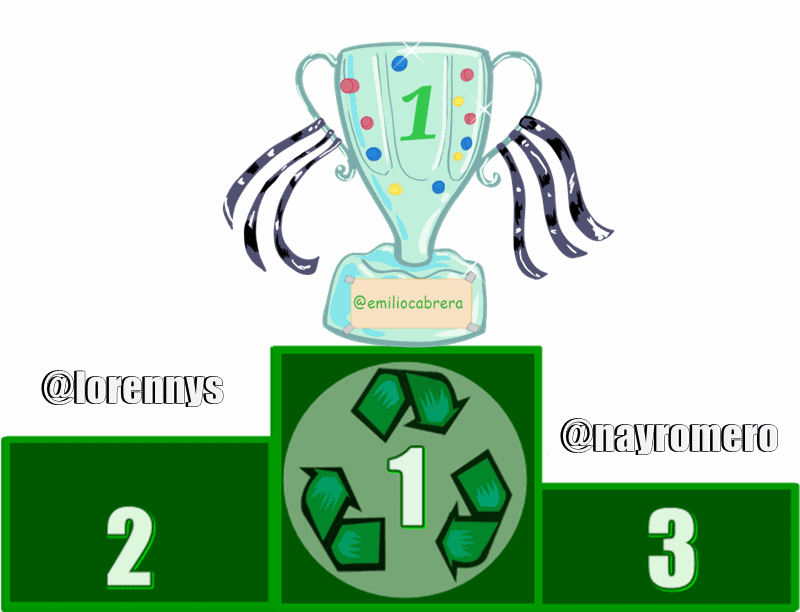 ---
Todas las participaciones || All the participations:
---
Los invito a revisar estas increíbles creaciones hechas con materiales reciclados, y lo más importante a poner en práctica los tutoriales para disminuir los residuos contaminantes que tengan en sus hogares.
I invite you to review these incredible creations made with recycled materials, and most importantly, to practice the tutorials to reduce the polluting waste you have in your homes.
---

---
Quiero agradecer a todos los curadores que apoyaron las participaciones, es un incentivo extra para reciclar. ¡Les doy unas inmensas gracias!
I want to thank all the curators who supported the participations, it is an extra incentive to recycle, I thank you very much!
---
Gracias a todos los participantes, por mostrar sus destrezas creativas reutilizando materiales que estaban destinados a la basura, este reto tiene el objeto de hacer del reciclaje un hábito del día a día.
Thanks to all participants, for showing their creative skills by reusing materials that were intended for waste, this challenge aims to make recycling a daily habit.

¡Reciclar también es divertido! || Recycling is fun too!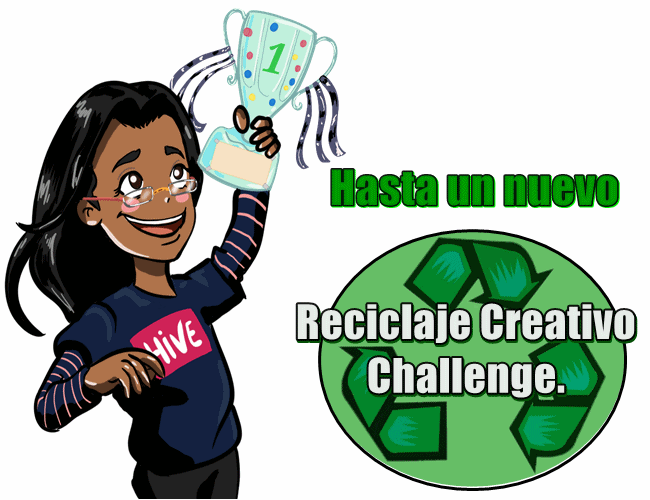 Imágenes hechas en PhotoScape.|| Images made in PhotoScape.