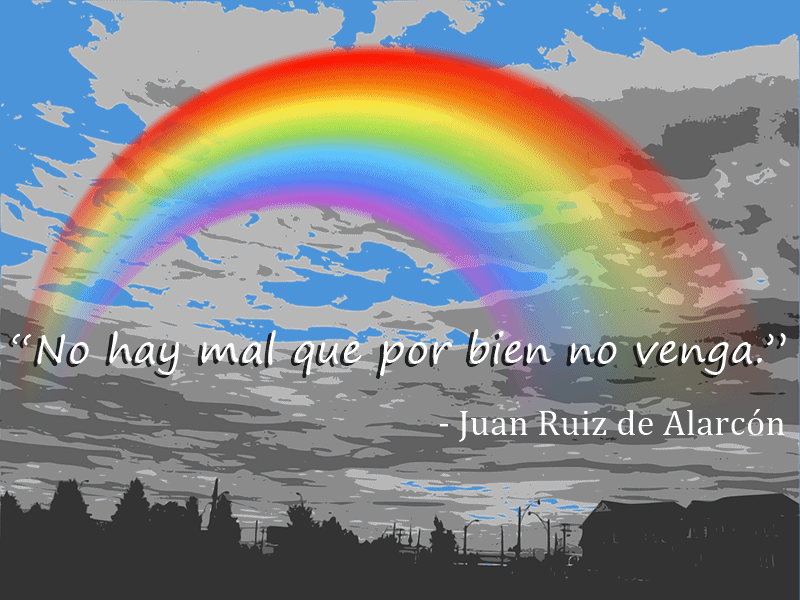 Hay un arcoíris después de cada tormenta eso dicen muchas personas, somos responsables de nuestras propias vidas, pasar por momentos de dificultad no es el fin del camino, entiendo que es más difícil mirar el lado amable de las cosas, pero pensemos que todo tiene su propósito en el mundo.
There is a rainbow after every storm, that's what many people say, we are responsible for our own lives, going through difficult times is not the end of the road, I understand that it is more difficult to look at the nice side of things, but let's think that everything has its purpose in the world.




"No hay mal que por bien no venga."
- Juan Ruiz de Alarcón



La actual pandemia es una claro ejemplo de que "no hay mal que por bien no venga", muchos se han sentido paralizados por la crisis que azota al planeta, pero otros nos hemos reencontrado, estar en casa me permitió descubrir mi libertad financiera, estoy segura en mi hogar y genero ingresos haciendo lo que más me gusta, buscar el enfoque correcto es lo que hace posible ver el lado positivo de las cosas.
The current pandemic is a clear example that "there is no evil that does not come for good", many have felt paralyzed by the crisis plaguing the planet, but others have found themselves again, being at home allowed me to discover my financial freedom, I am safe at home and I generate income doing what I like best, seeking the right approach is what makes it possible to see the positive side of things.




"There is no evil that doesn´t come from good."
- Juan Ruiz de Alarcón



Tenemos tiempo de sobra, ¿Por qué no aprovecharlo? durante esta cuarentena, he adquirido nuevas pasiones, soy más independiente financieramente, tengo nuevos conocimiento y lo que es más importante he compartido con mi familia como nunca antes, la incertidumbre del mañana nos hace aferrarnos más a lo que queremos y valorar cada segundo del presente, nunca es tarde para ver el lado positivo y afortunado de la vida.
We have plenty of time, why not take advantage of it? During this quarantine, I have acquired new passions, I am more independent financially, I have new knowledge and most importantly I have shared with my family like never before, the uncertainty of tomorrow makes us cling more to what we want and value every second of the present, it is never too late to see the positive and lucky side of life.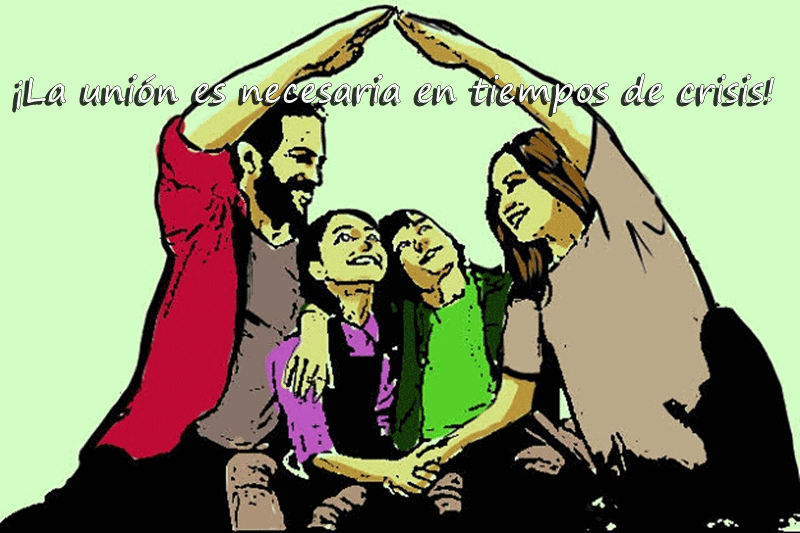 [Made by @ilustracharleeee]
Poder unirme a este tipo de retos siempre sera grato para mi @tripode gracias por esta interesante propuesta.
Being able to join this type of challenge will always be a pleasure for my @tripode thanks for this interesting proposal.
ENERGY REFILL CONTEST - Round 10 [ENG-ESP]
Invito a @mavis16 y a @maryed a unirse a esta iniciativa.

Thank you for reading this publication!

Imagen principal hecha en Photoscape. || Main image made in Photoscape.
Separadores hechos en PhotoScape. || Dividers made in PhotoScape.
Translator Deepl.
Imagen incrustada. || Image embedded. 1
Imagen incrustada. || Image embedded. 2