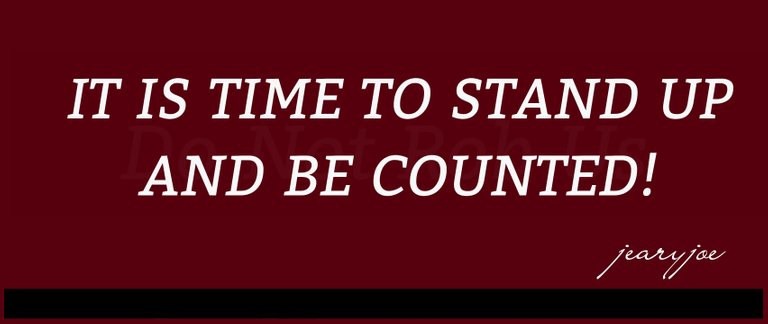 Stop wishing you were born in the Buckingham Palace or the opulent mansions of Beverly Hills. Well, if you're fortunate to be born over there or in on the Caribbean's island, consider it a plus.
If born in the suburb of the world, consider it a privilege to have been conceived in the first place and wake up to reality!
Heaven knows the reason you were not born in the United States of America. Hey, you might have been born in Afghanistan, Nigeria or Somalia! Go all out and achieve your dreams. Do not wait for the perfect time or weather they will never come. You were not meant for the floor, you are meant for the top. You were not meant to go begging for sustenance, you were created to dominate, please do not die a flotsam and Jetsam of the society.
It is time to stand up and be counted. Abraham Lincoln Wrote, "Always bear in mind that your own resolution to succeed is more important than any other one thing." Whatever state you find yourself in life, always know that "You are the one" that is able to change your situation. You can build a peaceful home, you can enjoy financial freedom, you can have an enviable career, and leave behind you a wonderful legacy.
The words of the great teacher Walter Gagehot had always lived with me;
"A great pleasure in life is doing what people say you cannot do."
Go all the way in spite all odds and make your life Spectacular!
I hope you like my blog... I'll appreciate your reviews. Thanks.