The air of the month is still fresh and brisk, so Permit me to seize this opportunity to welcome you once again into August. Yes, August is a special month, no it's not my birth month. But apart from the fact that it ends the second-third of the year, it has its ordinal position signifying "new beginnings" in the ancient Greek numerology. I would say the month of August is the chance to a new start!
And I believe it's not so much for a debate when I say that year 2020 is truly a year where having a second chance to a fresh start would come quite handy. Oh, now you probably would disagree with me when I say there are still possibilities, golden opportunities and mega success yet in this year.
I wear no glasses, yet I see beautiful days stretched ahead like a road leading into the distance. Along that road are ambitions you wish to accomplish, desires you wish to gratify, dreams, even fantasies you wish to come true. So here I present an element that turns wishes to reality.
Of course, it is a common knowledge yet uncommon practice; I am talking about nothing but goal-setting. This is not in term of a jumbo-jumbo, gritty-witty, once in a while routine. You need to know that when I talk about goal-setting, I am not referring to the kind of resolutions we make every 31st of December only to be discarded by the 15th of January. What I am talking about is a clear written strategic plan which when you stick to and work on will not only give you a fulfilled year but a remarkable lifetime.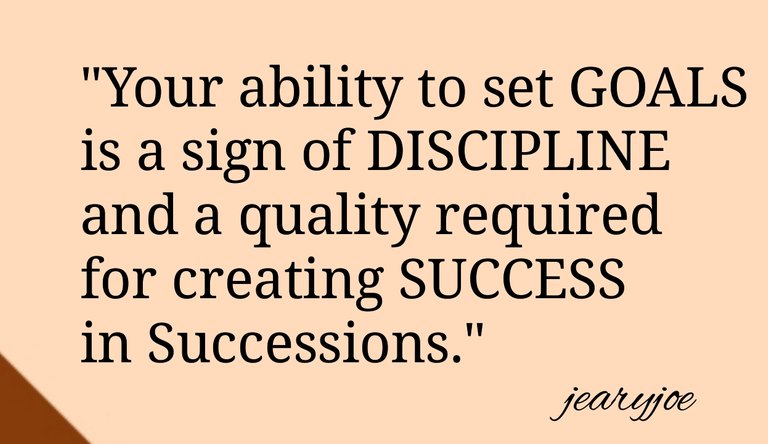 In spite the pandemic, here is the good news; this is still a great time to be live in as there are yet unexplored opportunitiesis, untapped potentials and ideas for determined people to achieve their goals.
At this juncture, I know you are having some questions in mind. Relax, and let me answer some of them.
What is Goal-Setting all about?
Goals-setting is a systematic writing of things you desire to achieve based on your Core Values. It is a process of creating a step-by-step blueprint for a desired result.
How do I go about it?
The simplest way to set goals came to me in a 'flight ticket' format. This I learnt in a philosophy class where a professor describes the journey to success as indeed a journey!
Here are some of the columns I've commonly found on flight tickets. Of course, these might vary with airlines.
Starting Point
Here, you state your present status. For instance, you will write your present income if you are setting a financial goal or identify your weakness if you are setting a Character/ Self-development goal.
Destination
You state what you want to achieve (your target). You need to be specific, no generalization or vague words. If for instance, you are setting a financial goal, you don't say "my destination is to be financially free by the end of the year" no! You would rather say; "I want to be worth (specify the amount) either in savings or investment by the end of the year 2020".
Class of Travel
Here, you'll write how you want to achieve your target. For example, you can state the time of the day you'll be studying if you're setting an academic goal. For a financial goal, you might have to determine what value or product you would have to create to measure up.
Amount
Here, you have to write out things you want to do and what you need to let go. Remember success in any direction comes with a price. More so, in our quest to achieving what we want, the first step comes with what we don't want!
How and what are you going to pay for what you want?!
Starting Date
When do you want to start getting your good plans to work? Here, you state when you'll begin implementing your set goals. I for one strongly believe that the best time to start working on a brilliant idea is today, not tomorrow! Your best days can begin today!
Expiry Date
This is where you specify when you want your goals to have been well implemented and realized or achieved. Business experts call it 'Time-line' or 'Timeframe', you probably call it 'Deadline'
Have one!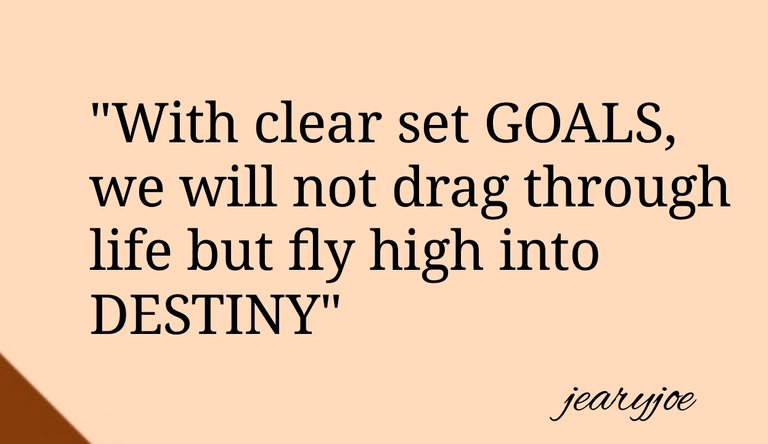 Remember, if you can see it, have the knack to go after it, then sure you can have it!
Thanks a lot for reading my blog and do have yourself a fresh start!