¡Hablemos de fotografía! - El Diafragma. // Let's talk about photography! - The Diaphragm. (ESP-ENG)
Hola amigos, buenas vibras para todos.
Hello friends, good vibes everyone.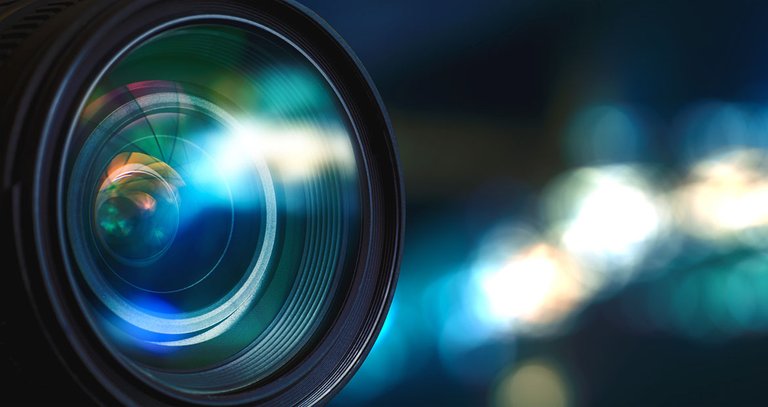 Fuente: javiersomoza.com
Como dijimos en el post anterior en la fotografía existe algo llamado la "santísima trinidad" o de una manera menos mística el "triangulo de exposición" el cual está conformado por el ISO, el diafragma y la velocidad de obturación. Como ya hablamos del ISO, hoy toca el turno del diafragma y en todo lo que ayuda en este mundo fotográfico.
As we said in the previous post in photography there is something called the "holy trinity" or in a less mystical way the "exposure triangle" which is made up of the ISO, the diaphragm and the shutter speed. As we already talked about the ISO, today it is the turn of the diaphragm and in everything that helps in this photographic world.
- Vamos a comenzar definiendo que es el Diafragma.
We are going to start by defining what the Diaphragm is.
El diafragma es un diminuto dispositivo que se encuentra en nuestros objetivos el cual permite el paso de luz hacia el sensor de nuestras cámaras. Esto se da gracias a unas pequeñas "ventanas" que se abren o cierran dejando pasar de esta manera más o menos luz, según así lo requiramos. En términos menos complicados vendría siendo como el iris en nuestros ojos.
The diaphragm is a tiny device found in our lenses which allows light to pass through to the sensor of our cameras. This is done thanks to small "windows" that open or close, allowing more or less light to pass through, as we require. In less complicated terms it would be like the iris in our eyes.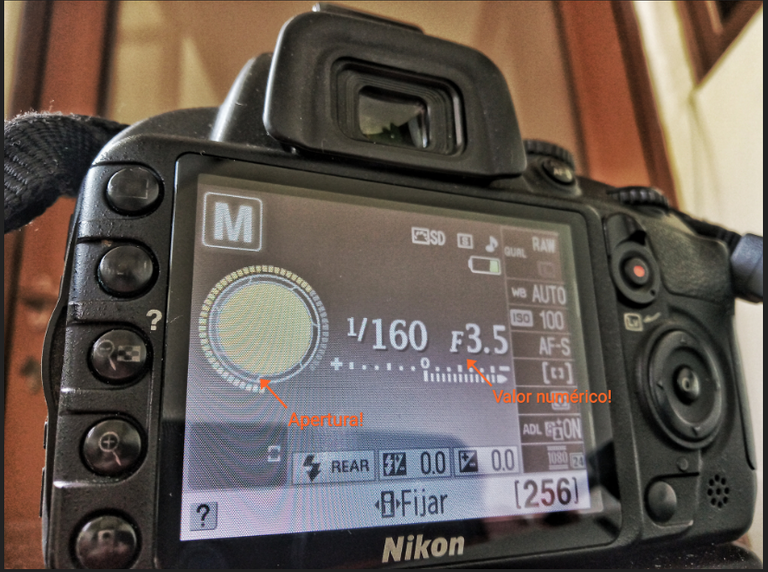 Foto de mi propiedad.
Como aprecian en la foto que les publiqué en la cámaras profesionales el diafragma viene representado de dos maneras, una grafica y otra numérica. La grafica es la que nos muestra que tan abierto está el diafragma y la otra es la mostrada en f/stop que no es más que el diámetro de dicha apertura.
As you can see in the photo that I published in the professional cameras the diaphragm is represented in two ways, one graphic and the other numerical. The graph is the one that shows us how open the diaphragm is and the other is the one shown in f / stop which is nothing more than the diameter of said aperture.
En este primer ejemplo vemos que la apertura está en f3.5, es decir, un diafragma totalmente abierto por lo que dejará pasar gran cantidad de luz. Este valor es ideal para lugares con poca iluminación. Mientras más bajo esté el valor, más luz dejará pasar.
In this first example we see that the aperture is at f3.5, that is, a fully open diaphragm so it will let a large amount of light pass through. This value is ideal for dimly lit locations. The lower the value, the more light it lets through.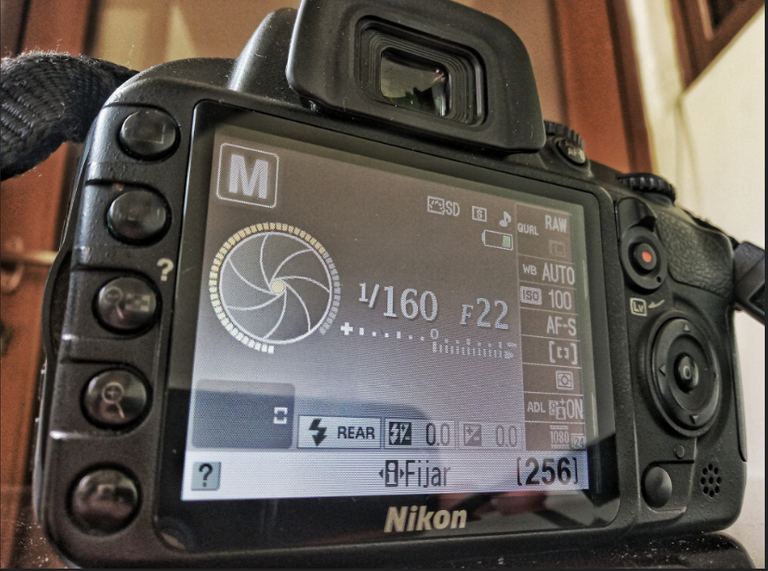 Foto de mi propiedad.
En este segundo ejemplo les muestro el caso contrario del anterior, un diafragma totalmente cerrado representado con un f22 y una grafica que muestra una mínima apertura. Este es el caso donde hay un exceso de luz y tenemos que cerrar este dispositivo para que pase la menos cantidad de iluminación posible. Entonces, a mayor valor numérico, menos luz va a pasar.
In this second example I show you the opposite case of the previous one, a totally closed diaphragm represented with an f22 and a graph that shows a minimum opening. This is the case where there is an excess of light and we have to close this device so that the least possible amount of illumination passes through. So, the higher the numerical value, the less light will pass through.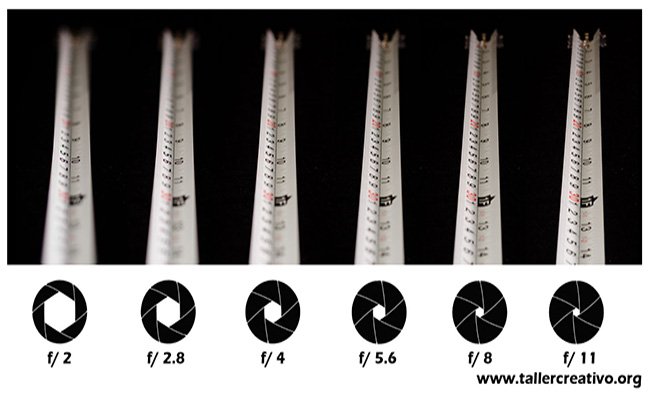 Fuente: Hautatzen.net
Pero también existe algo que depende mucho del diafragma que no es otra cosa que la profundidad de campo. A menor número de este valor la profundidad de campo será mínima ya que solo una muy pequeña parte del objeto está enfocado. Por el contrario cuando tenemos un diafragma totalmente cerrado esta profundidad de campo será más amplia, todo el objeto aparecerá enfocado.
But there is also something that depends a lot on the diaphragm which is nothing other than the depth of field. At a lower number than this value the depth of field will be minimal since only a very small part of the object is in focus. On the contrary, when we have a fully closed diaphragm this depth of field will be wider, the whole object will appear in focus.
Esto depende de igual manera de la distancia focal y sobre todo del tamaño del sensor. Hay objetivos que son f1.4 donde la profundidad de campo es increíblemente pequeña siendo ideal para retratos ya que saldrá enfocada la persona con todo el fondo desenfocado, dando a pie el efecto bokeh. Tema del que hablaremos en un futuro.
This also depends on the focal length and especially on the size of the sensor. There are lenses that are f1.4 where the depth of field is incredibly small, making it ideal for portraits since the person will be in focus with the entire background out of focus, giving off the bokeh effect. Subject that we will talk about in the future.
Bueno mi gente por hoy es todo, espero que les haya gustado.
¡Un abrazo a todos y nos leemos en la próxima!
---
---