Nonstop Rain - LIKE FOR REAL SON~
Here in central Vietnam it's been raining lately. Correction, it's been raining nonstop with no end in sight. Just take a look at the weather forecast for the next seven days.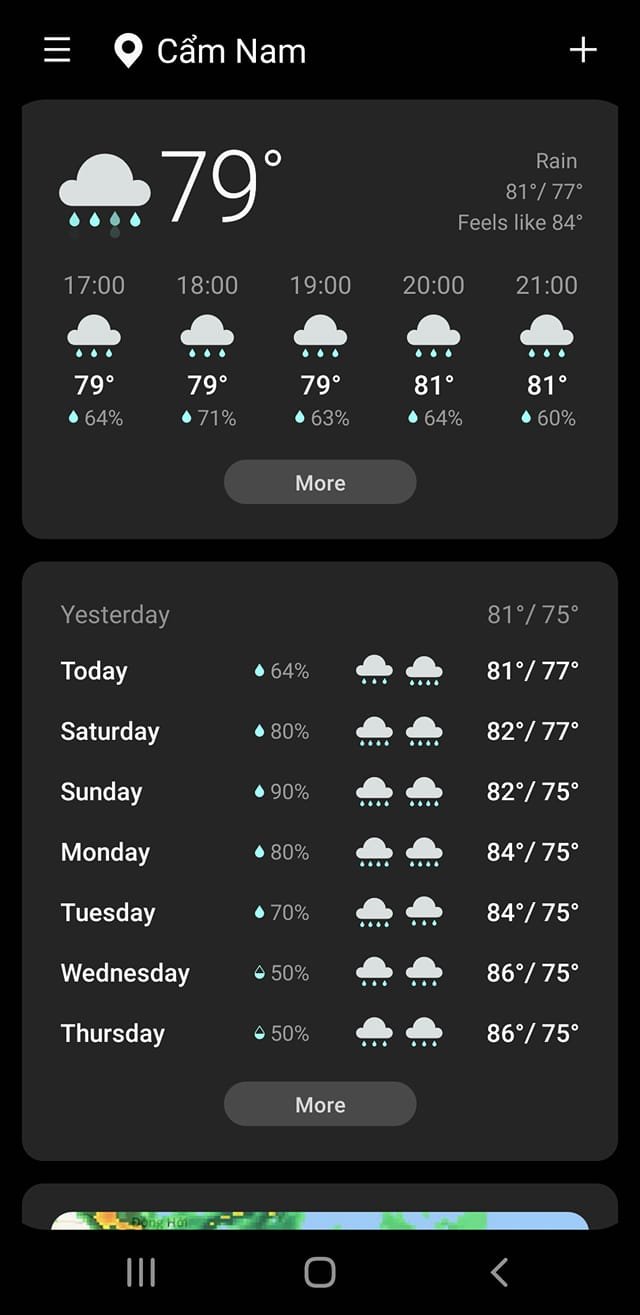 That was taken today. And mind you this is not some little tiny misting or overcast, OH HELLLL NO. This is like monsoon rain nonstop, 24/7.
Today as I was feeling very anxious and crazy, I jumped on my bike and rode in this downpour an hour south to Hoi An. The old town was flooded so I took some photos.
Here they are hope you enjoy!
---
1:
this is a picture looking at old town in the rain.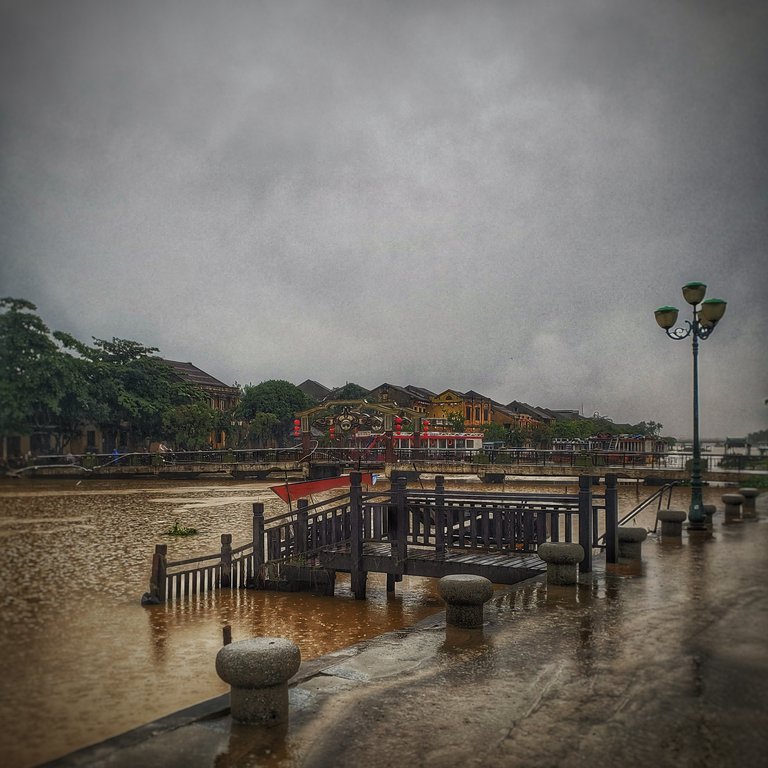 ---
2:
excuse the blurriness with this water ox while they looked small from a distance, when you drive past it was the size of a small car.

---
3:
This is the old town bridge water levels are superhigh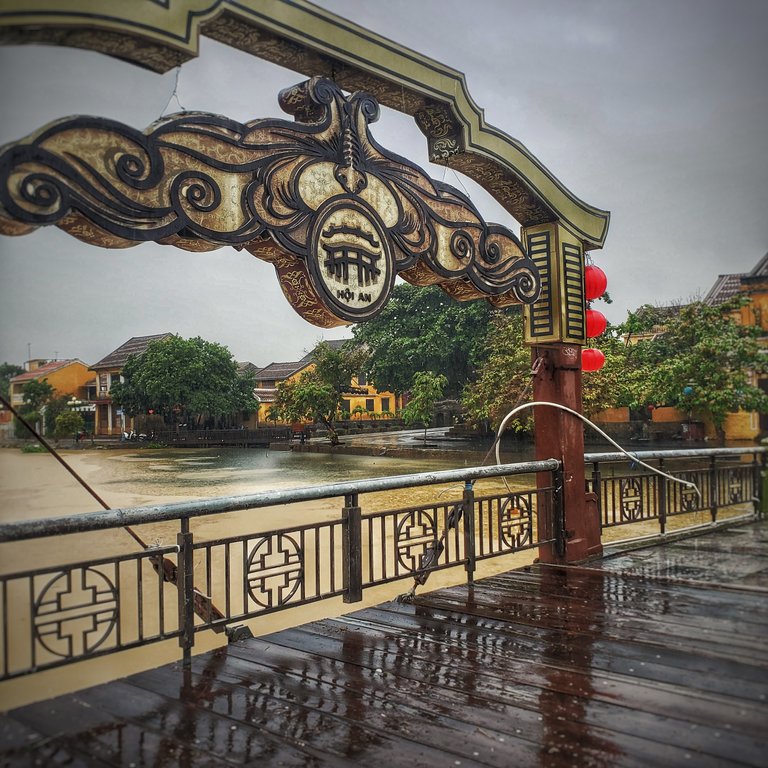 ---
4:
looking out over centuries the swirling storm clouds grew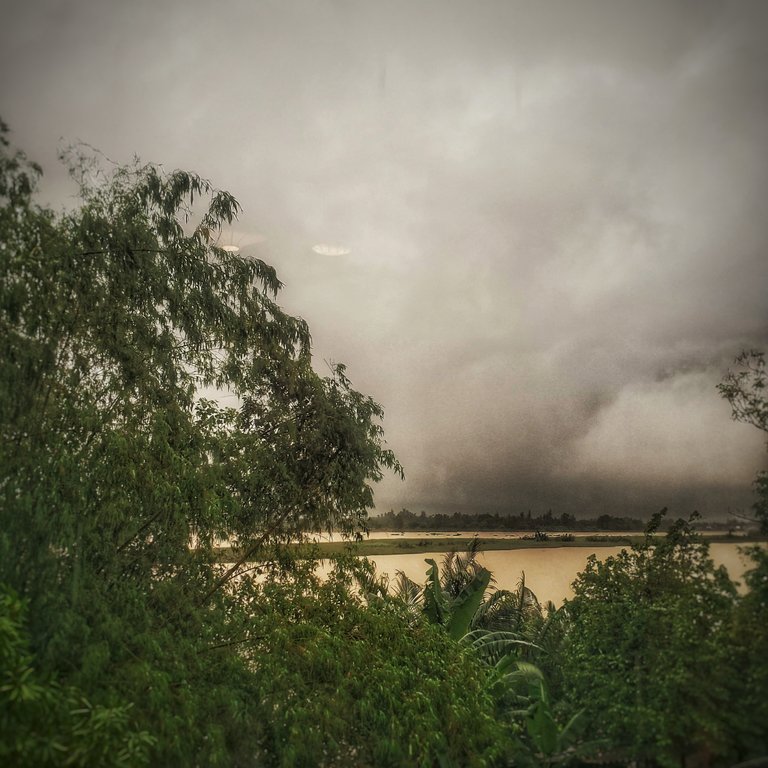 ---
5:
I drove to the rice fields a little in the pathways were almost submerged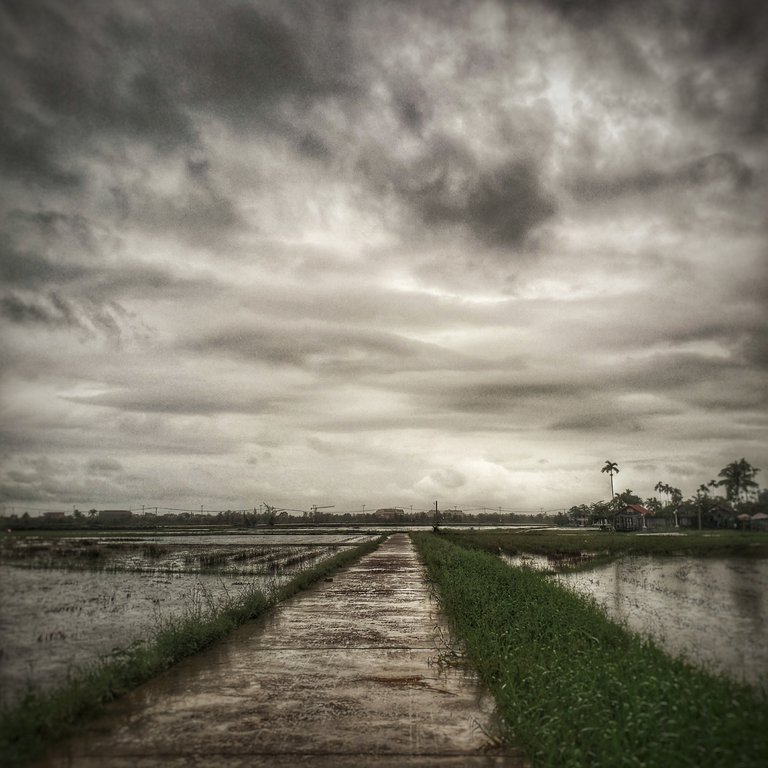 ---
6:
this is my friend's bar as well, normally they are busy but today nothing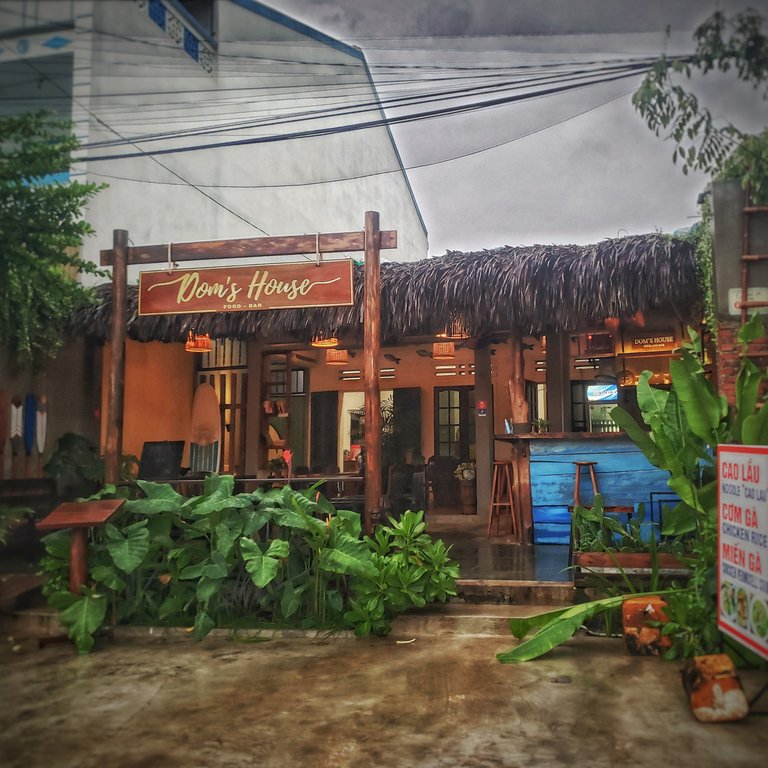 ---
bonus:
lol, me looking crazy outside my friend's house letting him know I was there and text message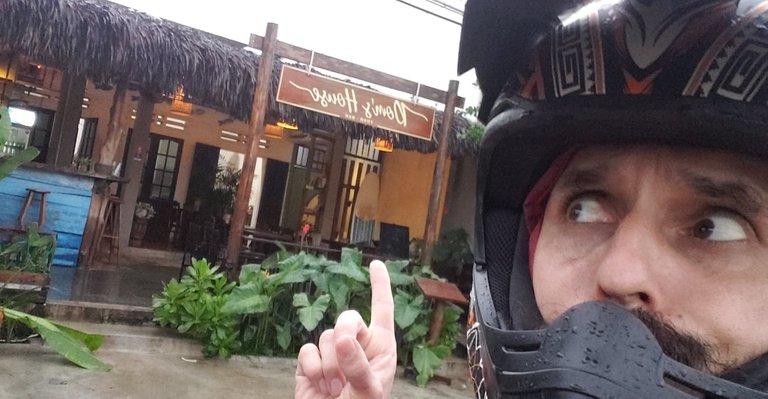 ---
I hope you found some of these photos worthy of a smile or curiosity. I hope you travel far and often travel my friends.
---
---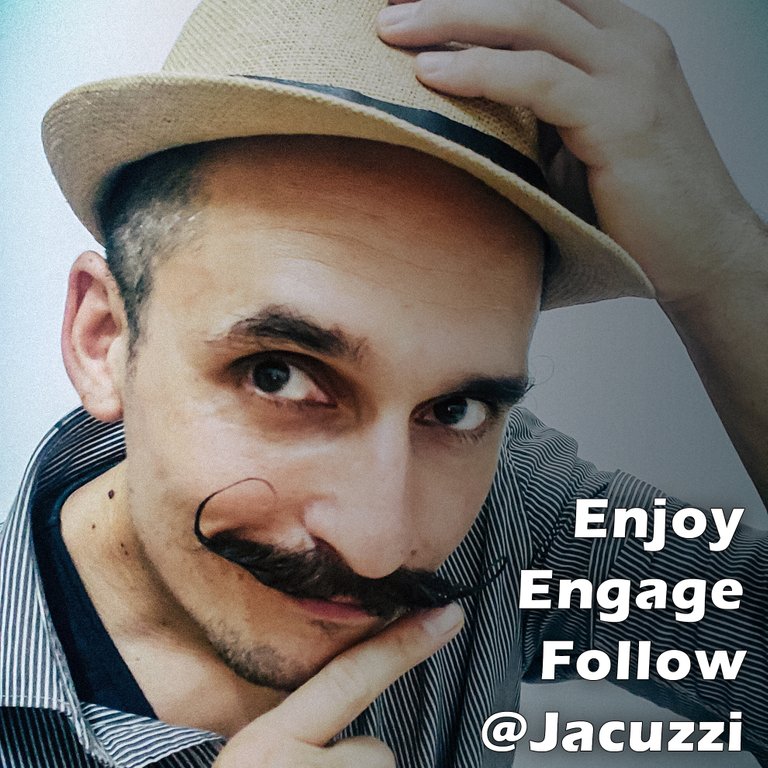 Help Support Ongoing Content
| | |
| --- | --- |
| Bitcoin (BTC) | 18zopjg9Y2VA1ouCqCZapN3UzdpK3UnMdm |
| Ethereum (ETH) | 0x849C33abCb753540fD0D6cDd25df05BC20a1254E |
| litecoin (LTC) | LdWUz5haDfkn4D1fxmte8nJePEGjJv6Lqh |
| Bitcoin Cash (BCH) | 1DRRtY3j5xzx6Dn9ofQgoosXdqGVsYYNcU |
| Helix (HLIX) | HPnubkb9FBtSZKPjRvqD166BX4vPK3GtAz |

Thanks for reading my post, you inspire me to keep posting!
Thank you for your support!