A collection of photos from the last few days.
Hello my dear friends and viewers. The holiday season is in full effect, people are spreading the good cheer and here in rainy Vietnam... the season is very subdued. However, there still hints of Christmas here and there.
This post doesn't feature a lot of Christmas photos but does feature pictures from my last few days. All these pictures were taken within the last 3 to 4 days in Danang Vietnam.
The images were also shot on the Samsung s20 FE phone and edited a bit in the Snapsee photo app. Please, enjoy... Because if you don't I'll show up at your house and eat all your cookies this Christmas evening.
---
1
this was a group of friends at a street festival I helped organize here in the city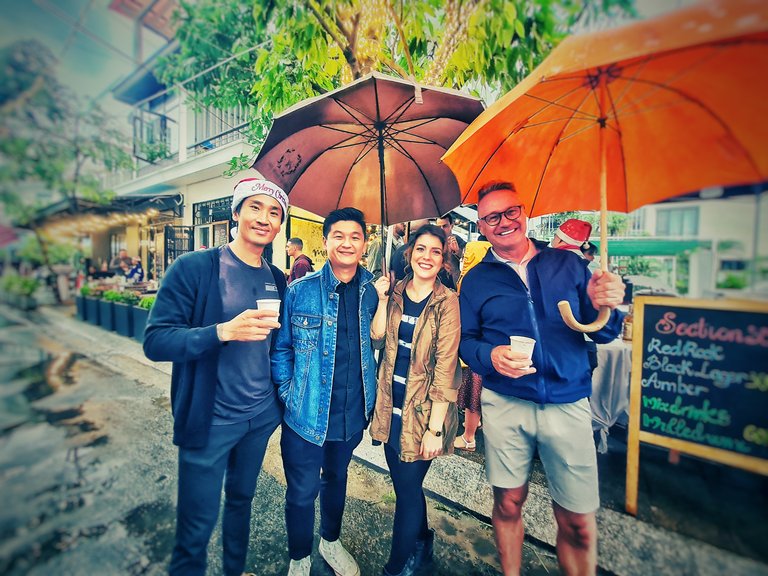 ---
2
You'll never guess where this photo was taken... I'll tell you, in the bathroom looking at the wall... I guess the textures wer.e really cool and I enjoyed them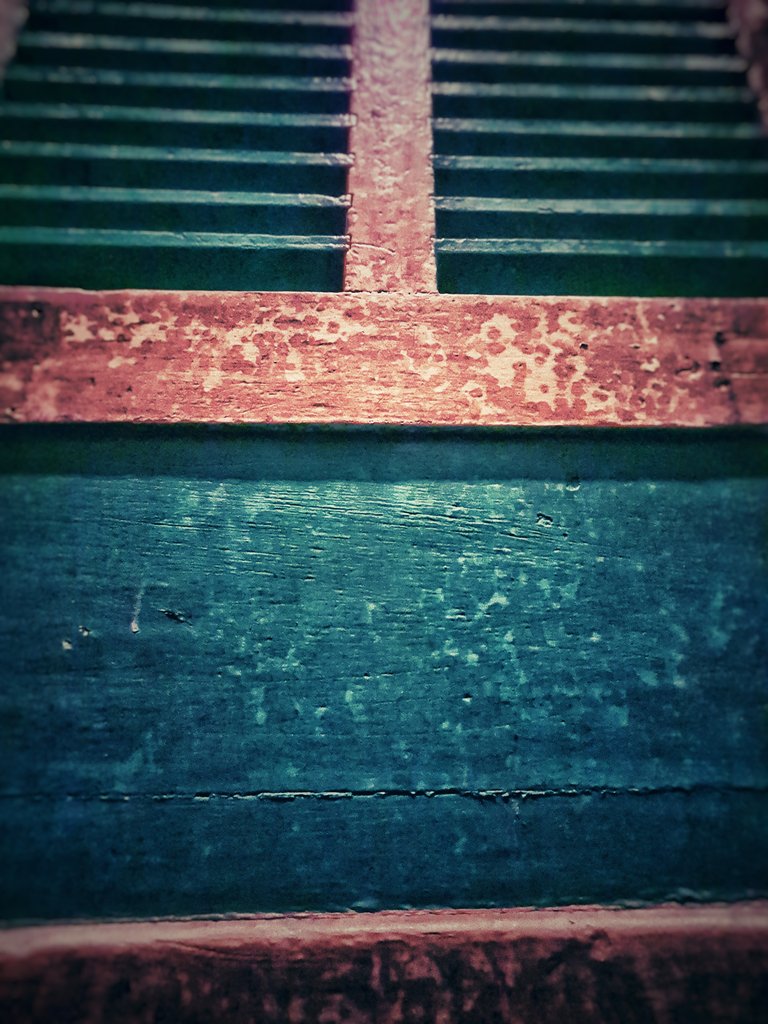 ---
3
I'm not quite sure that light is inside the box orbits of reflection, what do you think?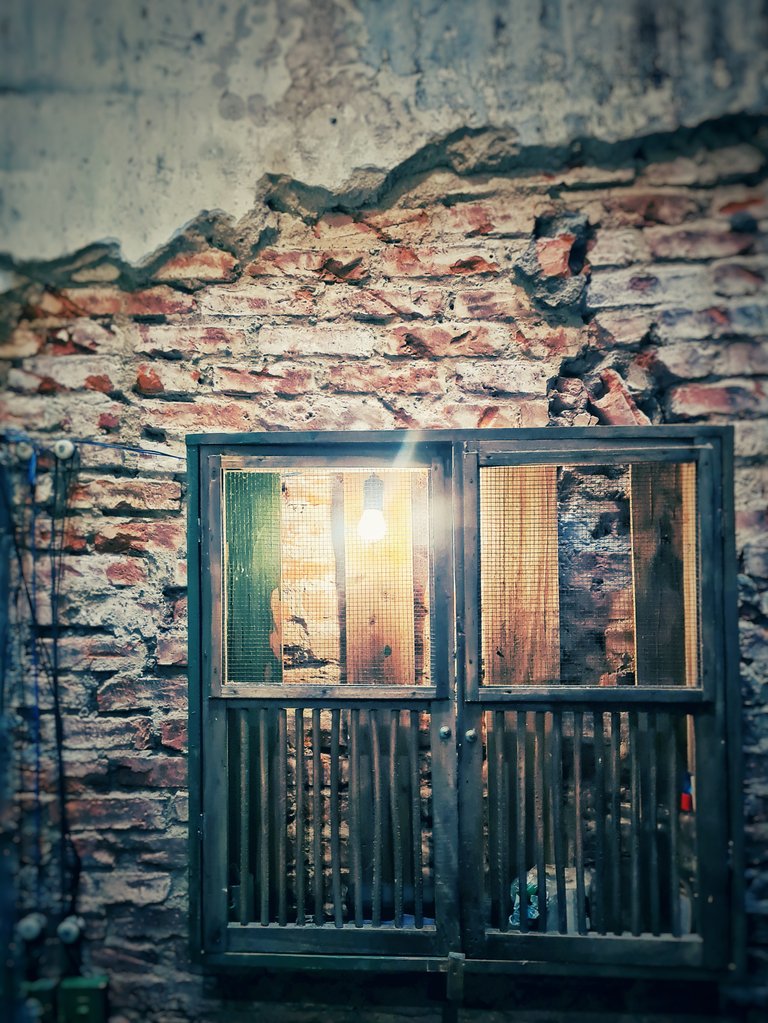 ---
4
this was hot mulled wine in a copper cup.. BOOOO YEA!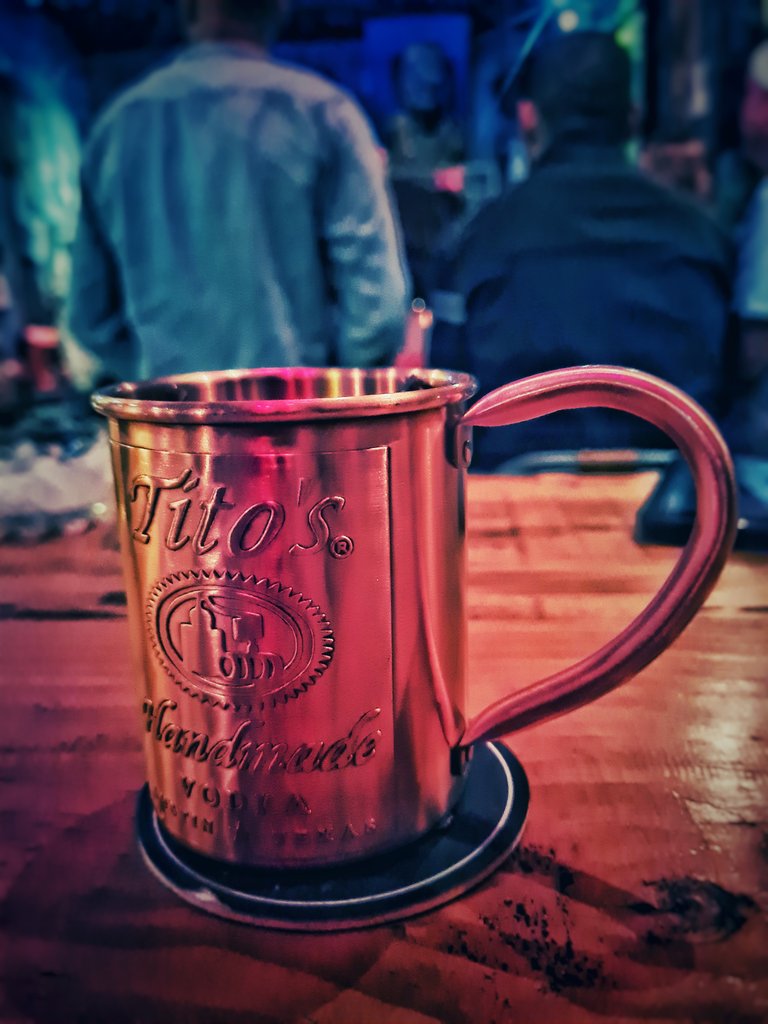 ---
5
This is also hot mulled wine in the crystal cup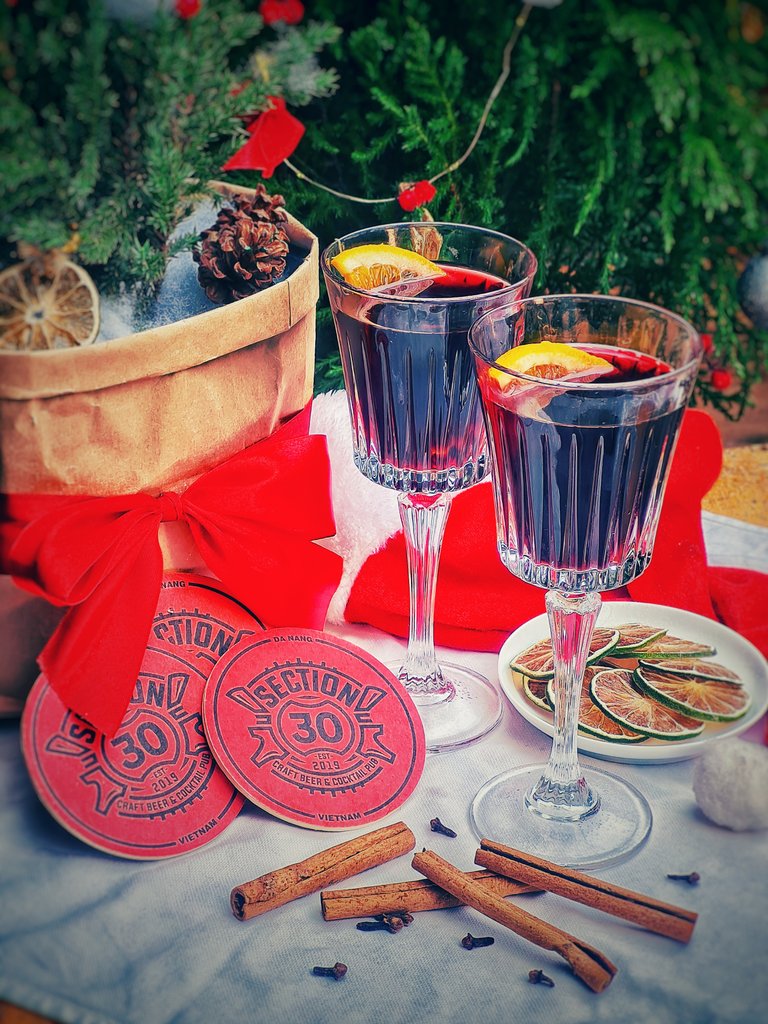 ---
6
this is the inside of the craftsman bar during their holiday party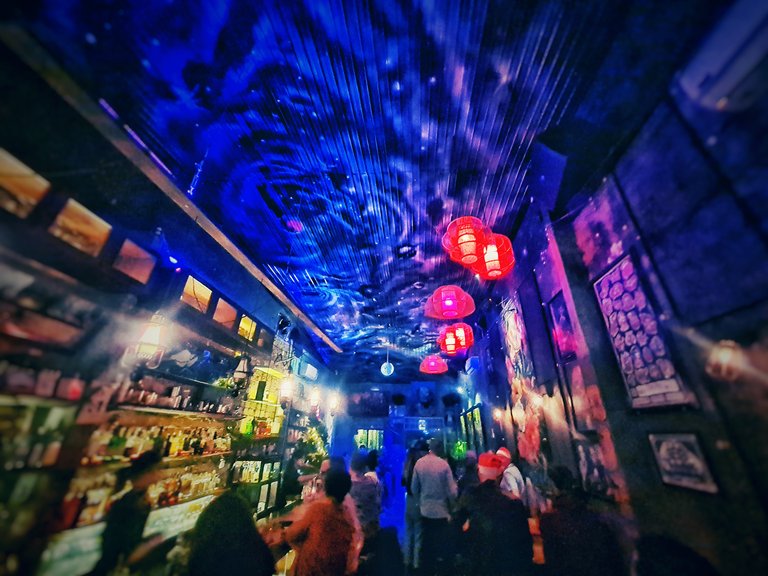 ---
7
and this is my walk owned in the center the street swaying to throw from the hot mulled wine I may have drink oh... just a bit too much of...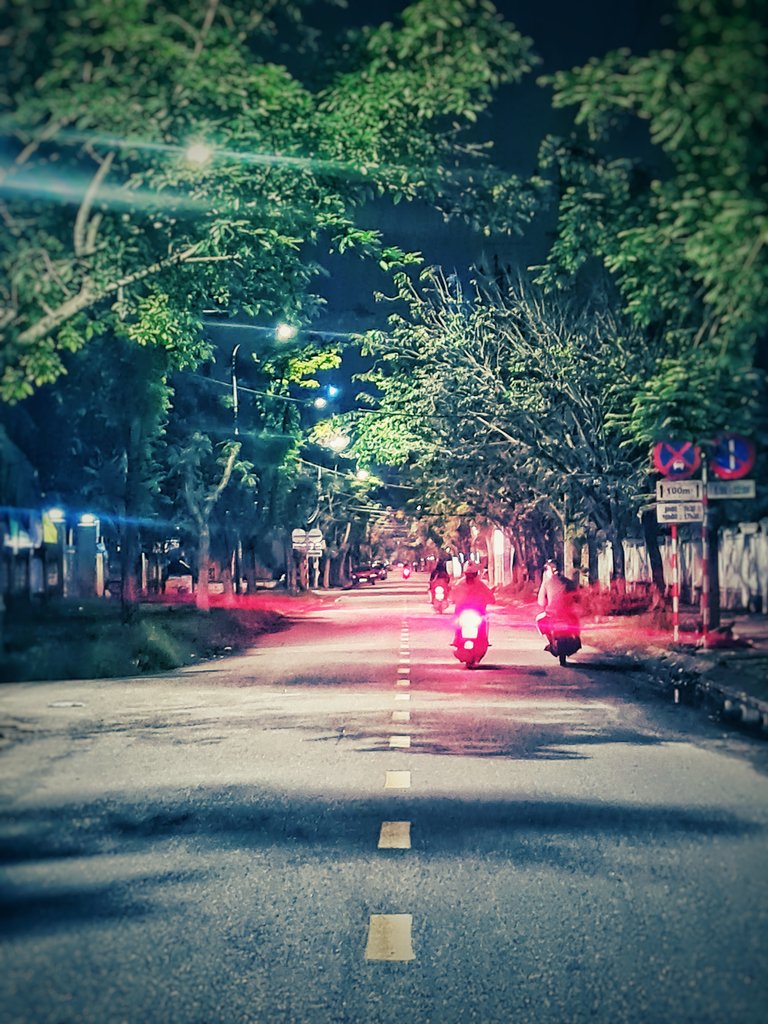 ---
8
I always get blown away by the karaoke clubs and the LED madness that is them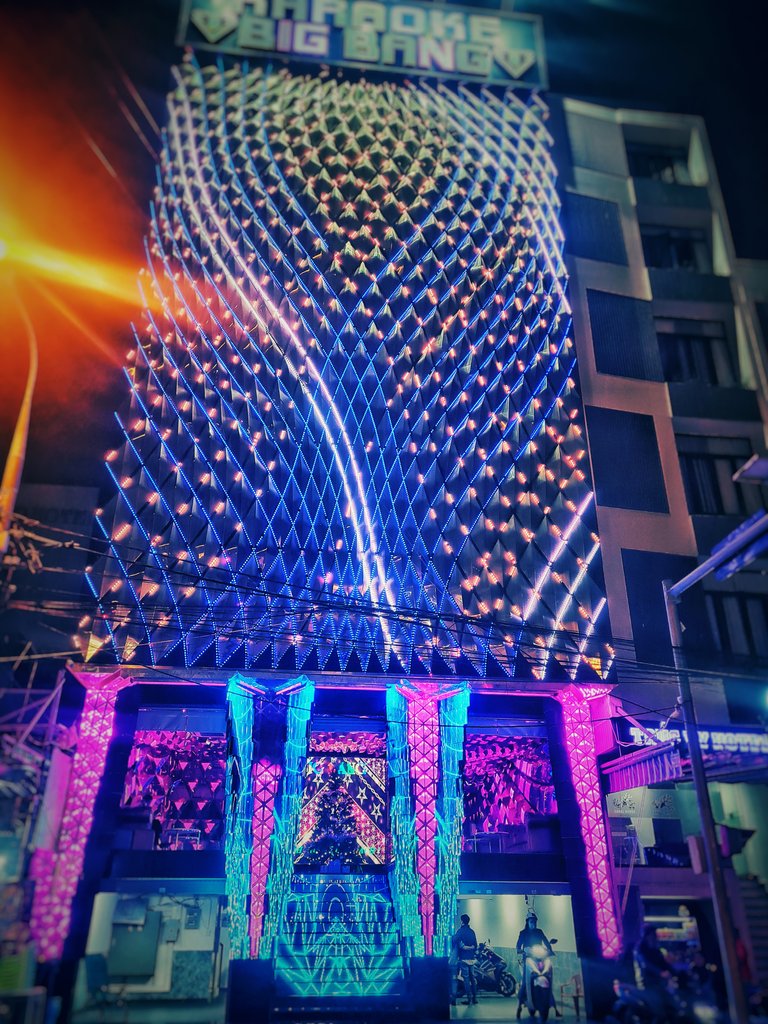 ---
9
here's that street festival again before the rain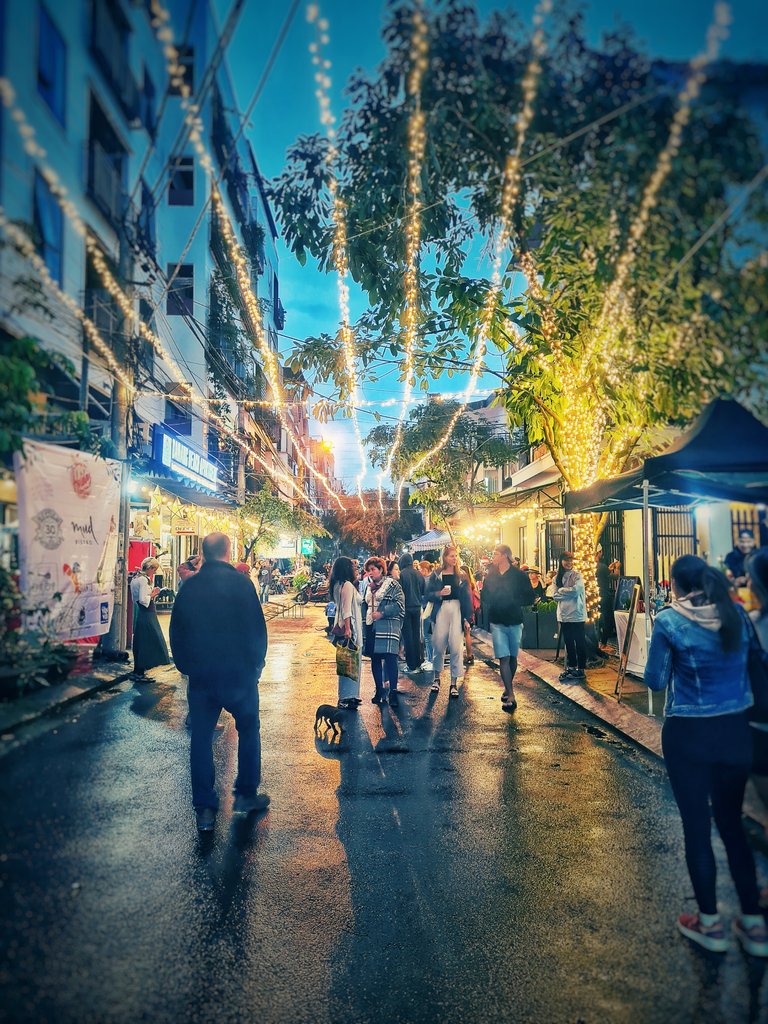 ---
10
I went to this market to find some sandals and was accosted by many people trying to sell me sandals, so I left without new sandals.. sigh.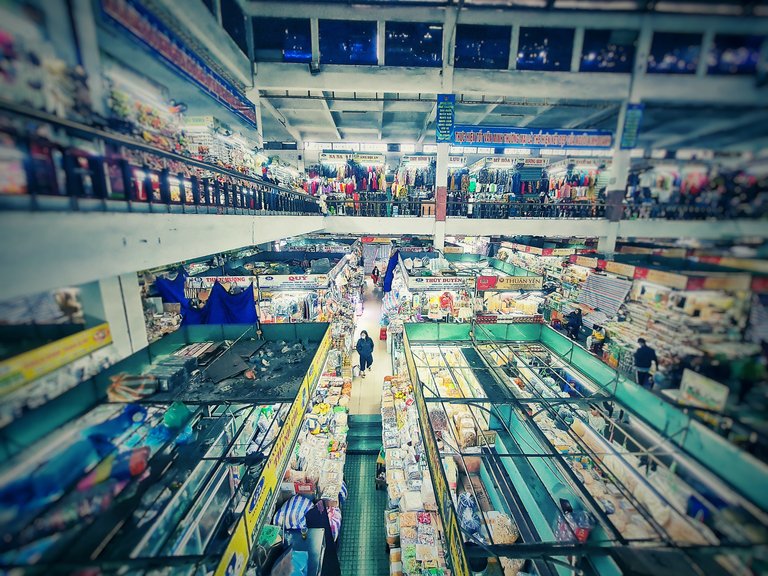 ---
Well I hope you enjoyed my photos from the last few days, stay tune for more exciting images featuring things.
---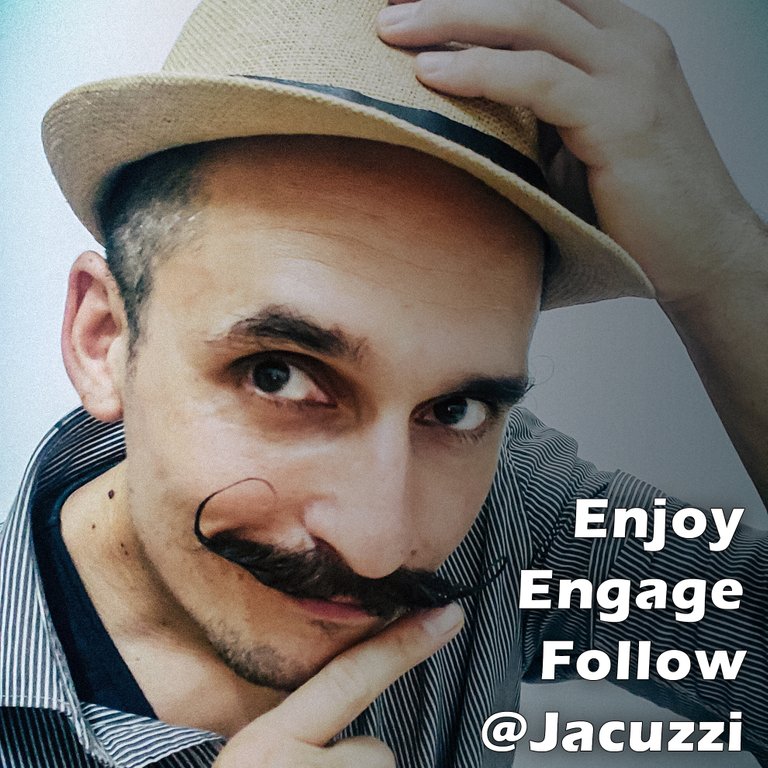 Help Support Ongoing Content
| | |
| --- | --- |
| Bitcoin (BTC) | 18zopjg9Y2VA1ouCqCZapN3UzdpK3UnMdm |
| Ethereum (ETH) | 0x849C33abCb753540fD0D6cDd25df05BC20a1254E |
| litecoin (LTC) | LdWUz5haDfkn4D1fxmte8nJePEGjJv6Lqh |
| Bitcoin Cash (BCH) | 1DRRtY3j5xzx6Dn9ofQgoosXdqGVsYYNcU |
| Helix (HLIX) | HPnubkb9FBtSZKPjRvqD166BX4vPK3GtAz |

Thanks for reading my post, you inspire me to keep posting!
Thank you for your support!