El temor de Isaura.
---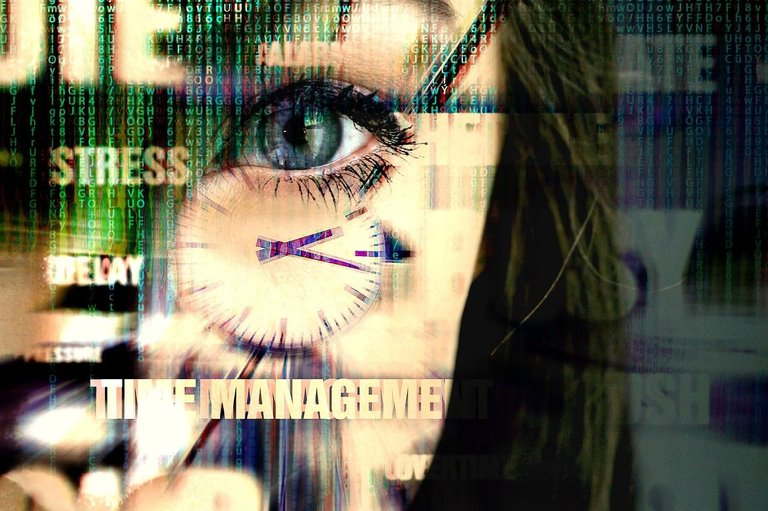 Pixabay
Una extraña sensación hacía que el pecho de Isaura se mantuviera oprimido, repleto de angustia sinsentido ya que nada extraño le había ocurrido, se había despertado de ese modo y al pasar las horas dejó de darle espacio a la preocupación y continuó con la labores que debía realizar más sin embargo a cada tanto tiempo venía una palpitación como queriendo avisar lo que en aquel momento Isaura desconocía.
El malestar aunque no era extremo hizo que perdiera el apetito y al terminar sus quehaceres sólo se sirvió un vaso de agua fría y se sentó a ver algo de televisión como queriendo distraer su mente, veía sin ver y no ponía atención a nada de lo que estaban pasando, ni siquiera se percató que su telenovela favorita había terminado, cuando se dio cuenta de la hora se levantó abruptamente y fue a realizar las compras para la cena.
Caminaba por la calle de siempre y las palpitaciones de su pecho en medio de la opresión que sentía la hicieron por un segundo dificultar su respiración, se sujeto de la pared y apretó la bolsa de compras que llevaba en su mano, respiro profundo, asustada de aquella sensación espero ahí hasta recobrar el aire y una vez conseguido continuo con el camino.
Compró lo necesario y regreso al hogar en medio del miedo que aquella fea sensación había provocado en ella, por primera vez Isaura sentía miedo, ya segura en sí casa y estando en su cocina empezó a pelar papas y verduras para la cena, aquella opresión de pecho continuaba y el miedo se hacía cada vez más grande, su primer temor apareció en su mente haciéndola pensar que podría ser presa de un paro cardíaco y la taquicardia se posó en ella, la vena de su cuello parecía tener vida propia ya que saltaba más bien galopaba mientras su brazo derecho latía como si tuviese un corazón propio.
Sobre la mesa quedaron las papas a medio pelar, una zanahoria tirada en el piso, al llegar a casa el marido de Isaura no la vio en la sala, de inmediato fue a la cocina ya que era regular que a esa hora estuviese allí aunque le asombraba no sentir el aroma de la comida recién preparada, Isaura no se veía por ningún lugar pero sentía un sollozo muy bajito, hizo silencio para escuchar mejor y detrás de la alacena en un diminuto lugar se hallaba su esposa temblando.
Le costó mucho trabajo sacarla de allí ya que sus piernas estaban entumecidas y lo único que ella decía era que las paredes de su cocina la querían aplastar, de inmediato la tomó y subió al auto con dirección al hospital, la ingresaron de urgencia y el médico de turno le comunicó al desconcertado esposo que su mujer había tenido un ataque de ansiedad desencadenando en una crisis de pánico.
Con orden para ser tratada por un psicólogo Isaura entraba a la larga lista de personas con episodios de estrés por culpa de la pandemia que vivimos, el temor la atrapó y ya no la soltó y al igual que muchos hoy vive medicada para calmar los miedos pensando que la muerte viene por ella en cualquier lugar o minuto del día.
---
---
The fear of Isaura.
---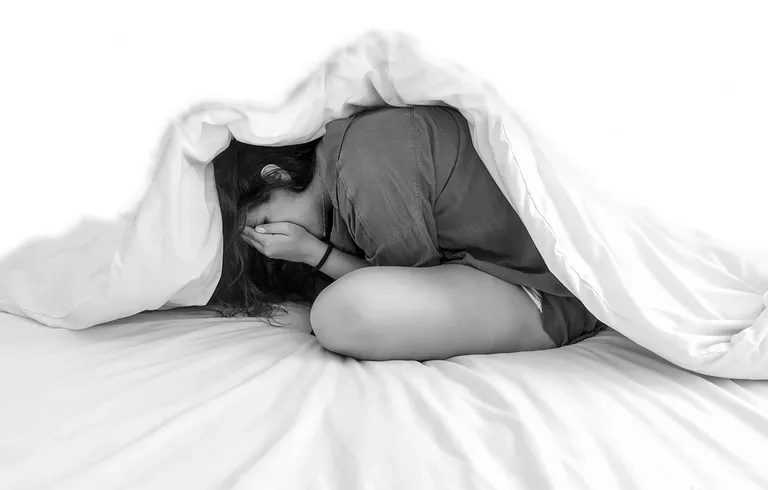 Pixabay
A strange sensation made Isaura's chest remain oppressed, full of senseless anguish since nothing strange had happened to him, he had woken up in that way and as the hours passed he stopped giving space to worry and continued with the tasks he should have. do more, however, every so often a palpitation came as if wanting to warn what at that time Isaura did not know.
The discomfort, although it was not extreme, caused him to lose his appetite and when he finished his chores he only poured himself a glass of cold water and sat down to watch some television as if wanting to distract his mind, he saw without seeing and did not pay attention to anything he did. were happening, he didn't even realize his favorite soap opera was over, when he realized the time he got up abruptly and went shopping for dinner.
She was walking down the usual street and the palpitations in her chest in the midst of the oppression she felt made her difficult to breathe for a second, she held on to the wall and squeezed the shopping bag that she carried in her hand, a deep breath, scared of that sensation I wait there until I recover the air and once I have achieved I continue with the path.
She bought what she needed and returned home in the midst of the fear that that ugly sensation had caused in her, for the first time Isaura felt fear, now safe at home and being in her kitchen she began to peel potatoes and vegetables for dinner, that oppression of Her chest continued and the fear grew bigger and bigger, her first fear appeared in her mind making her think that she could be prey to cardiac arrest and the tachycardia settled on her, the vein in her neck seemed to have a life of its own as it jumped more Well he galloped while his right arm beat as if it had a heart of its own.
Half-peeled potatoes were left on the table, a carrot was thrown on the floor, when he got home Isaura's husband did not see her in the living room, he immediately went to the kitchen since it was regular that at that time he was there even though he It was astonishing not to feel the aroma of the freshly prepared food, Isaura was nowhere to be seen but he felt a very low sob, he was silent to listen better and behind the cupboard in a tiny place where his wife was trembling.
It took a lot of work to get her out of there since her legs were numb and the only thing she said was that the walls of her kitchen wanted to crush her, she immediately took her and got into the car in the direction of the hospital, they admitted her urgently and the doctor on duty, he told the bewildered husband that his wife had had an anxiety attack triggering a panic attack.
With an order to be treated by a psychologist, Isaura entered the long list of people with episodes of stress due to the pandemic we are experiencing, fear trapped her and she no longer released her and like many today she lives medicated to calm her fears thinking that death comes for her anywhere minute of the day.
---
---