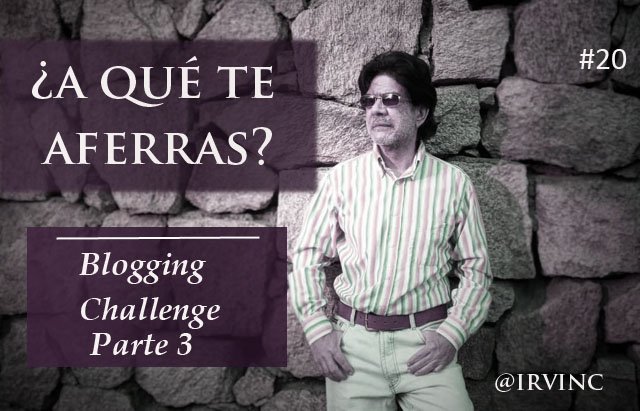 Lo más cómodo y práctico es vivir según la costumbre, nos da seguridad. Por eso la mayoría prefiere lo conocido, vivir en la normalidad y sin mayores sobresaltos. Sin embargo, hay ocasiones en que las cosas no van del todo bien, en que cambiar, salir de la zona de confort, pareciera lo más obvio. Pero aventurarse en la dimensión desconocida no es algo que se dé fácilmente y puede llegar a ser muy cuesta arriba, porque para cambiar, además de convicción, se requiere una buena dosis de valentía.
The most comfortable and practical thing is to live according to custom, it gives us security. That is why most people prefer the known, to live in normality and without major shocks. However, there are times when things are not going well, when change, leaving the comfort zone, seems the most obvious thing to do. But venturing into the unknown dimension is not something that comes easily and can be very uphill, because to change, in addition to conviction, requires a good dose of courage.
En este día veinte el Challenge trae otra pregunta para estimular la reflexión: ¿te aferras a algo que debes dejar? Les comento…
On this twentieth day the Challenge brings another question to stimulate reflection: are you holding on to something you should let go of? I comment...
"No cabe duda que es verdad que la costumbre es más fuerte que el amor" Así dice uno de los versos de aquella famosa canción de fin de siglo compuesta por el inmortal cantante y compositor mexicano, "Juan Gabriel", y que popularizó una grande de la canción: "Rocío Durcal". En esas líneas está resumido lo esencial del tema propuesto por el Challenge.
"There is no doubt that it is true that habit is stronger than love" So says one of the verses of that famous song of the end of the century composed by the immortal Mexican singer and composer, "Juan Gabriel", and popularized by a great of the song: "Rocio Durcal". These lines summarize the essence of the theme proposed by the Challenge.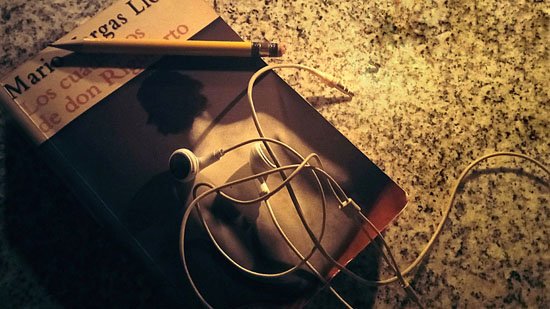 Las costumbres son realmente potentes, pueden tener la fuerza necesaria para paralizarnos, para obligarnos a quedarnos aferrados al mal vivir, así nuestra existencia se haya vuelto miserable. Costumbre, miedo y sometimiento, pudieran considerarse términos complementarios, casi sinónimos e intercambiables, y nos hablan de lo difícil que es dejar ir cualquier apego.
Customs are really powerful, they can have the necessary strength to paralyze us, to force us to stay clinging to the bad life, even if our existence has become miserable. Habit, fear and submission could be considered complementary terms, almost synonymous and interchangeable, and they tell us how difficult it is to let go of any attachment.
Deben ser pocos a los que les resulte fácil soltar algún apego. Vivimos aferrados a las cosas, a las personas, a los deseos, es lo natural. Nuestra historia de vida está formada de pequeños detalles, de pequeñas referencias. Hay personas, objetos, que nos acompañan largo tiempo, integrándose como una pieza de rompecabezas a nuestra integralidad. Por eso no es fácil soltar, porque sentimos que perdemos una parte muy querida de nuestro ser.
There must be few who find it easy to let go of any attachment. We live clinging to things, to people, to desires, it is natural. Our life history is made up of small details, small references. There are people, objects, that accompany us for a long time, integrating themselves as a piece of a puzzle to our integrality. That is why it is not easy to let go, because we feel that we are losing a very dear part of our being.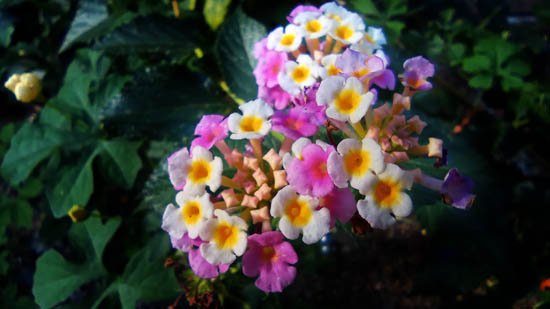 A veces las opciones se simplifican, interviene una variable que no se había considerado y que impone sus condiciones de manera irrevocable. En esos momentos el cambio se da sin mucho preámbulo. De sopetón. Me ha ocurrido con la ida de mis hijos al exterior. No fue algo que se hubiese previsto, por el contrario, se decidió sobre la marcha al ritmo de unos acontecimientos que se desencadenaron con inusitada rapidez. Tuvieron que irse, era la mejor opción…
Sometimes the options are simplified, a variable that had not been considered intervenes and imposes its conditions in an irrevocable way. In those moments, change happens without much ado. Out of the blue. It happened to me when my children went abroad. It was not something that had been foreseen, on the contrary, it was decided on the fly at the pace of events that unfolded with unusual speed. They had to leave, it was the best option...
Durante bastante tiempo esa partida fue traumática para mí. Aliviaba mi pesar pensando en que era necesario que se fueran, que era lo mejor para ellos, que tenían el derecho de explorar otras posibilidades. Pero la ausencia me gritaba desde cada rincón, desde cada pequeño objeto de los espacios que ellos habían ocupado, el vacío me atacaba sin poderlo evitar. Ese malestar toma su tiempo en desaparecer, es lo que llaman vivir el duelo.
For a long time that departure was traumatic for me. I relieved my grief by thinking that it was necessary for them to leave, that it was the best thing for them, that they had the right to explore other possibilities. But the absence shouted at me from every corner, from every small object in the spaces they had occupied, the emptiness attacked me without being able to avoid it. That discomfort takes time to disappear, it is what they call mourning.
El tiempo, como siempre, ha hecho su trabajo, se aprende a vivir sin hacerle mucho caso al agujero creado por la ausencia. Pero todavía hay una esperanza rondando por ahí, pensar que quizá me alcance el tiempo para lograr ver el día en que algo ocurriera y ellos pudieran volver… Sé que las probabilidades juegan en mi contra. Sé que cada día los aleja más de ese posible regreso. Quizá sea hora de soltar esa esperanza, quizá sea el momento de dejarla ir. Quizá…Puede ser…No sé…
Time, as always, has done its job, one learns to live without paying much attention to the hole created by the absence. But there's still a hope hanging around, to think that maybe time will allow me to see the day when something would happen and they could come back... I know that the odds are against me. I know that every day takes them further away from that possible return. Maybe it is time to let go of that hope, maybe it is time to let it go. Maybe...Maybe...I don't know...
Gracias por tu tiempo.
Thank you for your time.
Translated with www.DeepL.com/Translator (free version)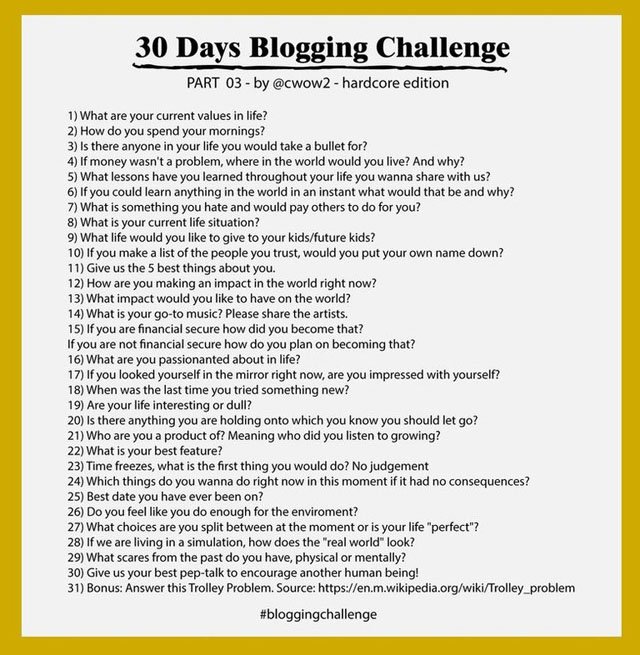 La imagen del Challenge es original de @cwow2

Todos tus comentarios son bienvenidos en este sitio. Los leeré con gusto y dedicación.
Hasta una próxima entrega. Gracias.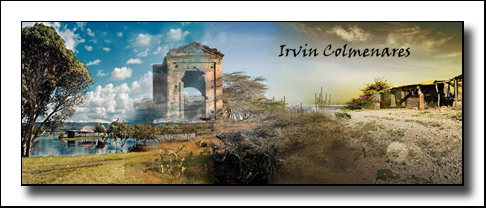 Las fotos, la edición digital y los Gifs son de mi autoría.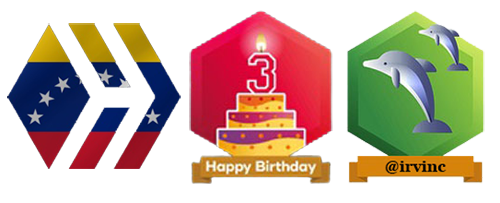 No te olvides de votar @cervantes como witness en esta página:
https:/wallet.hive.blog/~witnesses

Te invito a apoyar este proyecto como witnes y a formar parte de esta gran comunidad uniéndote a su Discord en el siguiente enlace: