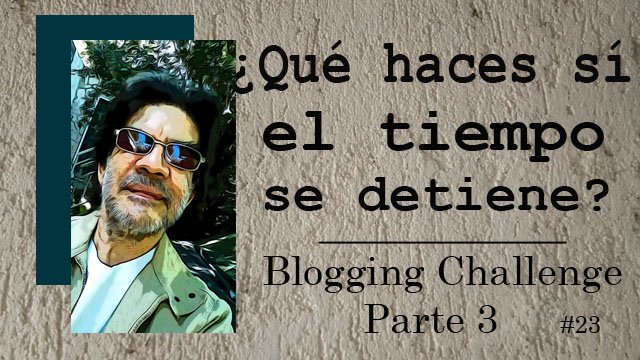 Saludos, amigos. En este día veintitrés el Challenge continúa con preguntas intimistas que invitan a la reflexión, esta tercera entrega se ha caracterizado por explorar nuestro comportamiento. La pregunta de hoy tiene que ver con el tiempo y nuestras elecciones: ¿Sí el tiempo se congela, qué es lo primero que harías? Les comento…
A medida que avanzo en edad tomo más conciencia de la finitud de nuestro tiempo, no sé si a todos les pasará igual, porque la verdad cuando era más joven nunca se me ocurrió preguntarle a mis padres o abuelos como sentían ellos el paso del tiempo. Sí me di cuenta que mi padre en sus últimos días —cuando ya él sentía que su cuerpo estaba bastante mal — manifestaba temor, algo que me parece completamente normal puesto que el mundo del más allá es lo más incierto que hay.
Greetings, friends. On this twenty-third day the Challenge continues with questions that open a good space for reflection, this third installment has been characterized by exploring our intimacy. Today's question has to do with time and our choices: If time freezes, what is the first thing you would do? Let me tell you...
As I get older I become more aware of the finiteness of our time, I don't know if it will be the same for everyone, because the truth is that when I was younger it never occurred to me to ask my parents or grandparents how they felt the passage of time. I did notice that my father in his last days -when he already felt that his body was quite bad- showed fear, something that seems completely normal to me since the world of the beyond is the most uncertain thing there is.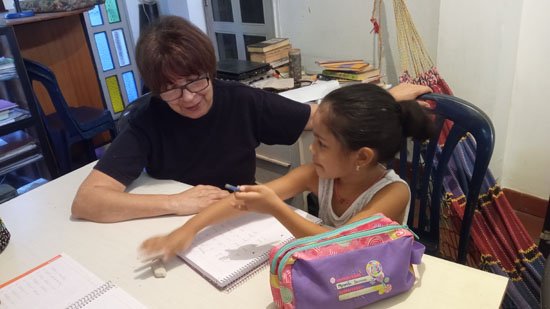 Suelo pensar que lo interesante de la vida está precisamente en su finitud, no es eterna, aunque algunos la viven como si fuese así, desperdiciando su valioso tiempo. Cuando uno está claro en que hay un final — por lo menos en este plano, pero ese es otro tema en el que no me voy a meter— valora mucho cada segundo y trata de vivirlo de la mejor forma posible, se ocupa más de amar y menos de pelear, trata de disfrutar con las cosas más sencillas y aprende a sacarle el cuerpo a todo lo que represente amargura. Claro, siempre habrá un montón de cosas que escapan a nuestro control, con las que podemos pasar malos momentos, pero siempre tenemos la opción de no dejar que nos fastidien más de la cuenta, hay quienes llaman a eso inteligencia.
I tend to think that the interesting thing about life is precisely in its finiteness, it is not eternal, although some people live it as if it were so, wasting their valuable time. When one is clear that there is an end - at least in this plane, but that's another subject I'm not going to get into - one values every second and tries to live it in the best possible way, is more concerned with loving and less with fighting, tries to enjoy the simplest things and learns to take the body out of everything that represents bitterness. Of course, there will always be a lot of things that are beyond our control, with which we can have bad moments, but we always have the option of not letting them bother us more than necessary, some people call that intelligence.

Sí supiera que el tiempo se va a detener, con la inevitable consecuencia de quedar atrapado en una eternidad, lo primero que haría sería buscar a mi esposa, @damarysvibra. Con ella he vivido los últimos treinta y dos años, y llevamos unos cuatro estando los dos solos, sin hijos y sin nietos, la mayor parte del tiempo.
Con esto de la pandemia hemos tenido una gran prueba, son muchos los días en que ni siquiera abrimos el portón que da a la calle, pasamos todo el día dentro de casa, sin que ello represente ningún tipo de malestar. Esto para muchos puede parecer insólito, porque precisamente uno de los efectos del encierro ocasionado por la pandemia es la fractura de la relación familiar.
If I knew that time was going to stop, with the inevitable consequence of being trapped in an eternity, the first thing I would do would be to look for my wife, @damarysvibra. I've lived with her for the last thirty-two years, and we've been alone for about four, with no children and no grandchildren, most of the time.
With this pandemic we have had a great test, there are many days when we do not even open the gate to the street, we spend the whole day inside the house, without any discomfort. This may seem unusual to many, because precisely one of the effects of the confinement caused by the pandemic is the fracture of the family relationship.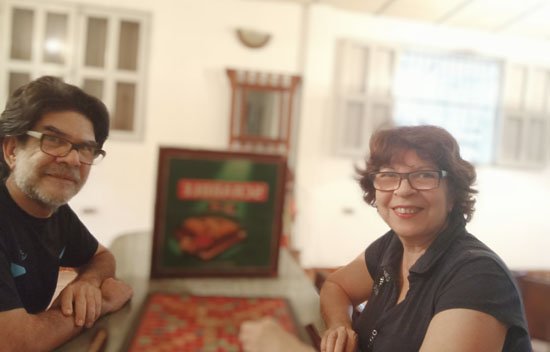 Respeto mucho a las personas que viven aisladas y en soledad, es una opción como cualquier otra, pero me cuesta imaginar cómo sería mí vida si no hubiese ninguna otra persona. Por lo que también tengo muy claro que si llegara ese momento del tiempo congelado y no pudiese encontrar a mi esposa, me quedaría con algún amigo, hombre, mujer, joven o viejo, alguien con el que pudiera compartir, pero quedarse solo hasta el fin de los tiempos debe ser algo terrible. Tan terrible debe ser que cuando el Creador vio a Adán solo en el Paraíso pensó que no estaba bien y decidió que lo mejor era buscarle una compañera…
I have a lot of respect for people who live in isolation and solitude, it is a choice like any other, but I find it hard to imagine what my life would be like if there were no other person. So I am also very clear that if that moment of frozen time came and I could not find my wife, I would stay with a friend, man, woman, young or old, someone with whom I could share, but being alone until the end of time must be something terrible. So terrible it must be that when the Creator saw Adam alone in Paradise he thought it was not right and decided it was best to find him a companion...
Gracias por tu tiempo.
Thank you for your time.
Translated with www.DeepL.com/Translator (free version)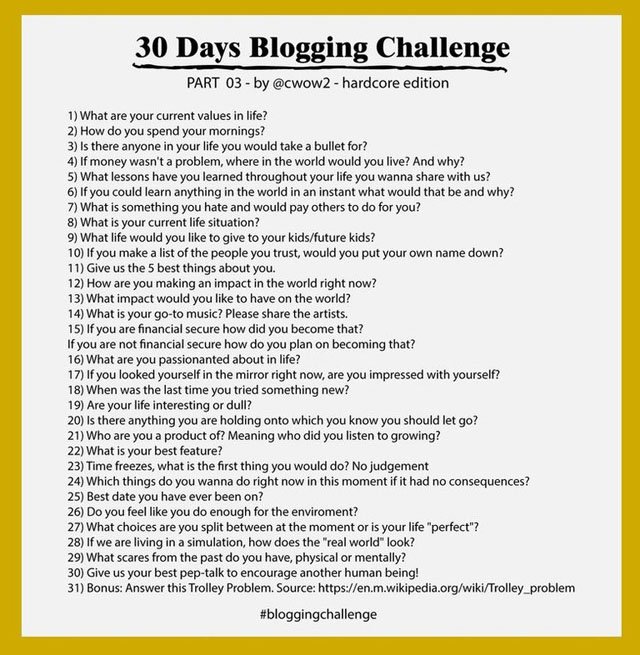 La imagen del Challenge es original de @cwow2

Todos tus comentarios son bienvenidos en este sitio. Los leeré con gusto y dedicación.
Hasta una próxima entrega. Gracias.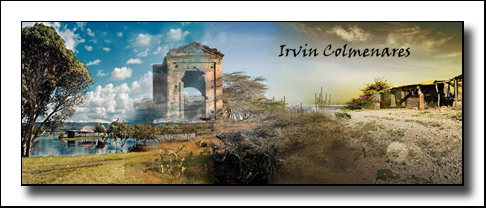 Las fotos, la edición digital y los Gifs son de mi autoría.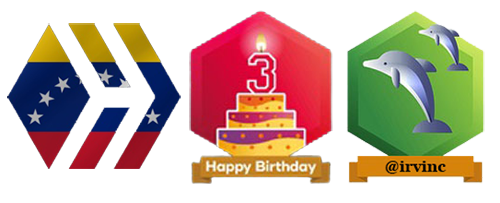 No te olvides de votar @cervantes como witness en esta página:
https:/wallet.hive.blog/~witnesses

Te invito a apoyar este proyecto como witnes y a formar parte de esta gran comunidad uniéndote a su Discord en el siguiente enlace: