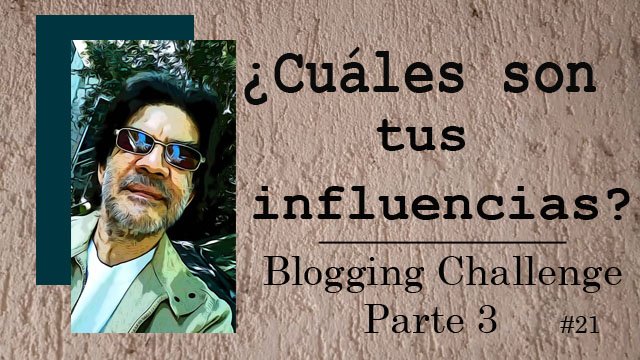 Es probable que hayan escuchado la expresión "hacerse a sí mismo". La usan con frecuencia, biógrafos, periodistas y críticos para referirse a personas exitosas que lograron salir adelante venciendo la adversidad. Algunos de esos personajes, generalmente famosos, no tuvieron acompañamiento familiar, les faltaron estudios, conocieron desgracias, y, sin embargo, contra viento y marea se abrieron camino en la vida y alcanzaron el éxito.
You have probably heard the expression "self-made". It is frequently used by biographers, journalists and critics to refer to successful people who managed to get ahead by overcoming adversity. Some of these people, generally famous, did not have family support, lacked education, suffered misfortunes, and yet, against all odds, they made their way in life and achieved success.
Es verdad que la determinación y la fuerza de voluntad nos pueden llevar a la cima, pero estoy convencido que en realidad nadie se hace a sí mismo. Si se revisa bien la historia de vida de cualquiera de los que han sido llamados "hechos a sí mismo", es muy probable que se encuentren una o varias personas que les sirvieron de apoyo en algún momento oportuno.
It is true that determination and willpower can take us to the top, but I am convinced that in reality no one is self-made. If you take a good look at the life history of anyone who has been called "self-made", it is very likely that you will find one or more people who supported them at some point in time.
Todos tenemos la influencia de alguien, es inevitable. La razón es muy sencilla: venimos al mundo casi sin ningún conocimiento, como un libro en blanco, y es en la crianza donde aprendemos todo lo necesario para andar por la vida. Pero no solo en la niñez recibimos influencias, me atrevería a decir que estamos influenciados en cualquier etapa de la vida. ¿Cuántas veces hemos cambiado nuestra perspectiva luego de leer un buen libro o escuchar alguna idea que nos conmovió? ¿Son esas influencias?
We all have the influence of someone, it is inevitable. The reason is very simple: we come into the world with almost no knowledge, like a blank book, and it is in our upbringing that we learn everything we need to get through life. But it is not only in childhood that we receive influences, I would dare say that we are influenced at any stage of life. How many times have we changed our perspective after reading a good book or listening to an idea that moved us? Are those influences?
En este día veintiuno el Challenge nos pide hablar sobre nuestras influencias, les comento…
On this twenty-first day the Challenge asks us to talk about our influences, I tell you...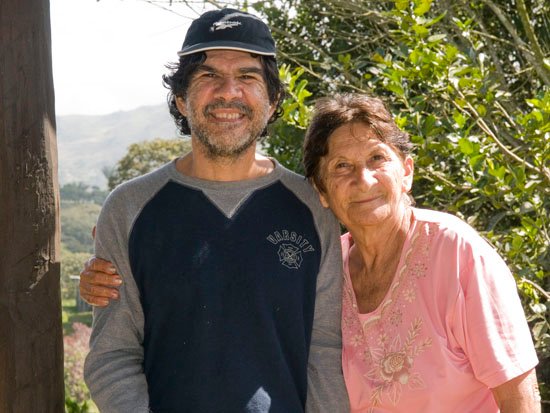 La mayor parte de mi infancia la viví en el hogar materno, allí compartía con un grupo muy reducido, básicamente mi madre y mis hermanos, casi no salíamos al exterior; mi padre, por su parte, tenía una rutina que lo mantenía mucho tiempo fuera de casa, salía muy temprano y llegaba bastante tarde. Así que el centro de mi vida era mi madre. No tiene nada de raro entonces que mi mayor influencia haya sido mi querida madre. Eso lo he tenido claro desde que comencé a estudiarme a mí mismo. El día que decidí buscar el origen de muchos de mis comportamientos no me fue difícil encontrarlos en la forma de ser de mi madre. De ella aprendí, entre otras cosas, a tener tenacidad y trabajar con fe y convicción.
Most of my childhood I lived in my mother's home, there I shared with a very small group, basically my mother and my siblings, we hardly went outside; my father, on the other hand, had a routine that kept him away from home for a long time, he left very early and arrived quite late. So the center of my life was my mother. It's no surprise then that my greatest influence has been my dear mother. That has been clear to me ever since I started studying myself. The day I decided to look for the origin of many of my behaviors, it was not difficult for me to find them in my mother's way of being. From her I learned, among other things, to have tenacity and to work with faith and conviction.
Cuando ya era bastante adulto, me encontré con un amigo que cambió de forma radical mi manera de entender la vida, con él compartí durante casi treinta años, hasta el día de su muerte hace casi dos años. Él fue un gran mentor que se encargó de regalarnos su sabiduría a un grupo de amigos, con ellos logré tener una nueva familia. Alejandro, me dio una nueva perspectiva de la vida, me mostró el camino para reencontrarme con mi esencia, me dio las herramientas intelectuales para comprender mi realidad. Su influencia fue decisiva para mejorar mi vida.
When I was quite an adult, I met a friend who radically changed my way of understanding life, with whom I shared for almost thirty years, until the day of his death almost two years ago. He was a great mentor who was in charge of giving his wisdom to a group of friends, with whom I managed to have a new family. Alejandro gave me a new perspective on life, he showed me the way to rediscover my essence, he gave me the intellectual tools to understand my reality. His influence was decisive in improving my life.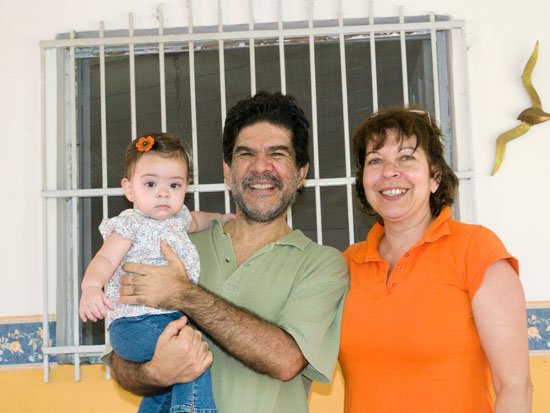 Otra gran influencia es mi esposa, @damarysvibra. En los treinta y dos años que llevamos juntos su carácter jovial, alegre y optimista, me ha servido para moderar mi radicalidad. Ella ha sido una referencia de equilibrio para apartarme de una visión maniqueísta donde solo veía blancos y negros. Con Damarys he ido aprendiendo lentamente que en cualquier circunstancia hay muchos matices, que los grises predominan, y que está de parte nuestra el hacer el camino más suave o más difícil. Todos los días me muestra una manera dulce y bondadosa de encarar la vida.
Another great influence is my wife, @damarysvibra. In the more than thirty years that we have been together, her jovial, cheerful and optimistic character has helped me to moderate my radicalism. She has been a reference of balance to move me away from a Manichean vision where I only saw blacks and whites. With Damarys I have been slowly learning that in any circumstance there are many shades, that grays predominate, and that it is up to us to make the path smoother or more difficult. Every day she shows me a sweet and kind way to face life.
Como ven, siempre, siempre, estaremos en la probabilidad de recibir alguna influencia, algunas serán buenas y otras quizá no tanto, lo importante es tomarnos el tiempo para reconocerlas y saber que están allí.
You see, always, always, we will be in the probability of receiving some influence, some will be good and others maybe not so good, the important thing is to take the time to recognize them and know that they are there.
Gracias por tu tiempo.
Thank you for your time.
Translated with www.DeepL.com/Translator (free version)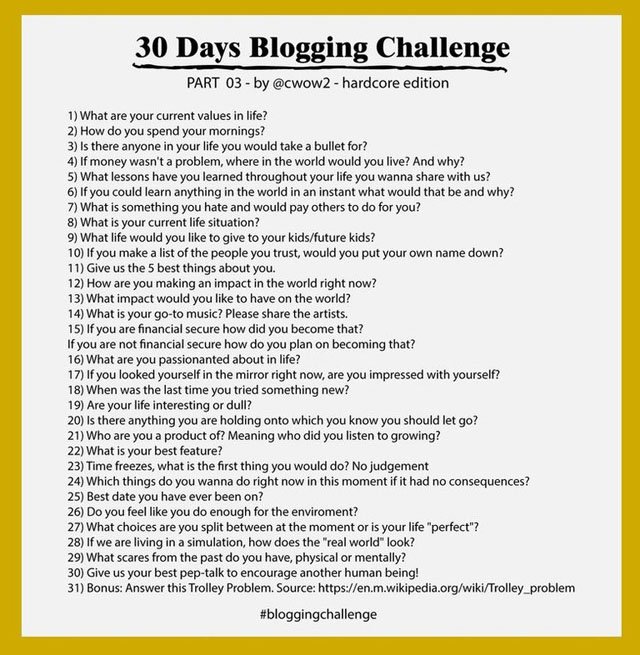 La imagen del Challenge es original de @cwow2

Todos tus comentarios son bienvenidos en este sitio. Los leeré con gusto y dedicación.
Hasta una próxima entrega. Gracias.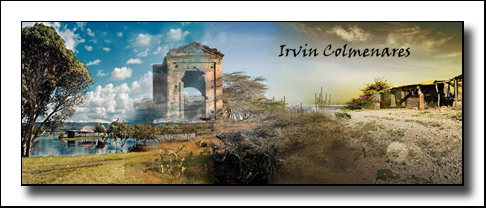 Las fotos, la edición digital y los Gifs son de mi autoría.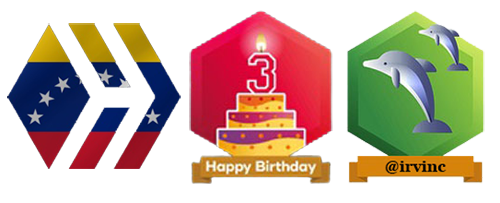 No te olvides de votar @cervantes como witness en esta página:
https:/wallet.hive.blog/~witnesses

Te invito a apoyar este proyecto como witnes y a formar parte de esta gran comunidad uniéndote a su Discord en el siguiente enlace: