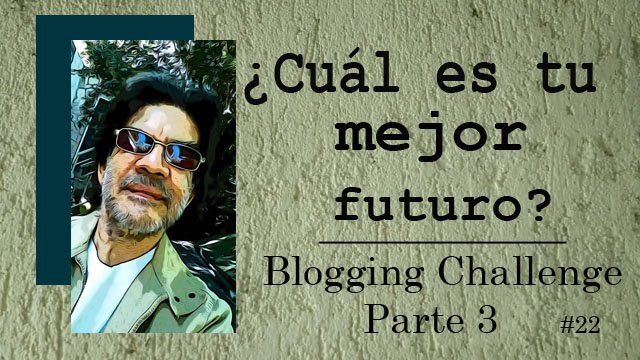 En estos días escuché de nuevo la expresión: "ver para creer". Inmediatamente me transporté a la infancia, a los tiempos en que mi padre y mi abuela repetían una y otra vez esa sentencia. De tanto escucharla seguro que yo mismo la he pronunciado muchas veces, sin saber qué estaba diciendo, sin pensar antes de hablar, nada más que por seguir el modelaje de lo visto y escuchado.
These days I heard again the expression: "seeing is believing". I was immediately transported back to my childhood, to the times when my father and grandmother repeated this sentence over and over again. I am sure that I myself have uttered it many times, without knowing what I was saying, without thinking before speaking, just by following the model of what I had seen and heard.
Nos vamos acostumbrando a soltar palabras aquí y allá sin tener claro el profundo contenido que hay en ellas. Es impresionante la cantidad de veces que nos limitamos a repetir como loros.
We become accustomed to spouting words here and there without being clear about the deep content that is in them. It is impressive how many times we just repeat like parrots.
Pero ahora, viendo las cosas desde otra perspectiva, me doy cuenta que en ese dicho popular hay mucho de pesimismo disfrazado de realismo. Sí, esa postura escéptica, llevada al extremo de no creer en nada, incluye la negación a aceptar cualquier promesa de futuro. En esas tres palabras quizá esté presente la falta de confianza en que el mañana puede ser mejor…
But now, looking at things from another perspective, I realize that in this popular saying there is a lot of pessimism disguised as realism. Yes, that skeptical stance, taken to the extreme of not believing in anything, includes the refusal to accept any promise for the future. In those three words perhaps is present the lack of confidence that tomorrow can be better?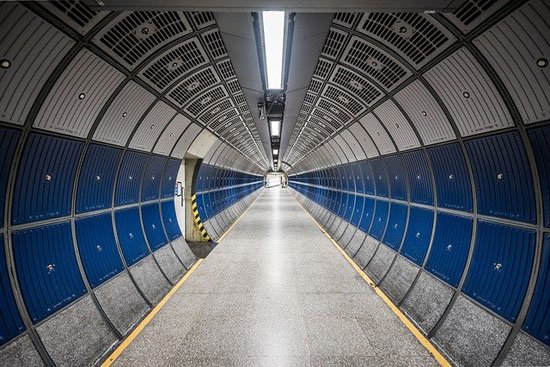 En este día veintidós el Challenge nos pregunta, cuál es nuestro mejor futuro. Les comento…
Trato de vivir enfocado en el presente, eso tiene innumerables ventajas, quizá la más relevante es no desperdiciar el tiempo. Mientras estoy concentrado en lo que estoy haciendo no me disperso, solo estoy pendiente de la tarea y el rendimiento aumenta. Cuando dejo la mente libre corro el riesgo de ponerme a divagar, y ahí sí es verdad que se me pasan las horas volando.
On this twenty-second day, the Challenge asks us what is our best future. Let me tell you...
I try to live focused on the present, that has countless advantages, perhaps the most relevant is not wasting time. While I am focused on what I am doing, I do not disperse, I am only aware of the task and performance increases. When I leave my mind free I run the risk of wandering, and then it is true that the hours fly by.
Sin embargo, siempre es bueno dedicar unos cuantos minutos a visualizar algún futuro que nos resulte estimulante y esperanzador. De ese modo mantenemos el ánimo en alza y aumentamos la motivación y la energía, sobre todo cuando estamos pasando situaciones adversas. Los proyectos que alimentan la esperanza han salvado la vida a muchas personas en situaciones extremadamente difíciles, como reclusiones, maltratos graves, y aislamientos prolongados. Pensar que toda pesadilla tiene su final es una manera formidable de encontrar fuerzas para seguir adelante.
However, it is always good to dedicate a few minutes to visualize a future that we find stimulating and hopeful. That way we keep our spirits up and increase our motivation and energy, especially when we are going through adverse situations. Projects that nurture hope have saved the lives of many people in extremely difficult situations, such as confinement, severe mistreatment, and prolonged isolation. Thinking that there is an end to every nightmare is a great way to find the strength to move forward.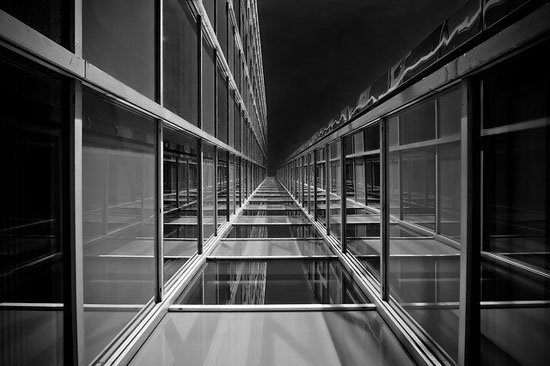 El futuro que me gusta es uno en el que Venezuela vuelva a ser un país de libertad y prosperidad. Cada noche me duermo con la firme convicción de que al ver la luz del nuevo día estaré más cerca de ese futuro deseado. En mis oraciones le pido al Creador me conceda el tiempo necesario para poder ser testigo del resurgimiento de nuestra patria.
The future I like is one in which Venezuela is once again a country of freedom and prosperity. Every night I go to sleep with the firm conviction that when I see the light of the new day I will be closer to that desired future. In my prayers I ask the Creator to grant me the necessary time to be able to witness the resurgence of our homeland.
También me gusta imaginar un futuro donde la Blockchain pueda llegar fácilmente a la mayoría de la gente. Desde que estoy en HIVE me he dado cuenta del potencial que tiene esta tecnología para mejorar la vida de las personas. No solo por la posibilidad de participar en otro modelo de producción y distribución de riqueza, el que sin duda es mucho más justo del que tenemos en la actualidad. Además, porque esta web 3.0 es mucho más democrática y menos permeable a las manipulaciones. Esta tecnología puede potenciar la libertad del ser humano.
I also like to imagine a future where Blockchain can easily reach the majority of people. Since I have been at HIVE I have realized the potential of this technology to improve people's lives. Not only because of the possibility of participating in another model of production and distribution of wealth, which is undoubtedly much fairer than the one we have today. Also, because this Web 3.0 is much more democratic and less permeable to manipulation. This technology can enhance human freedom.
Esta es mi publicación número veintidós para esta tercera entrega del estimulante Challenge propuesto por los amigos de la comunidad Blogging Challenge, invito a todos a participar.
This is my twenty-second post for this third installment of the stimulating Challenge proposed by the friends of the Blogging Challenge community, I invite everyone to participate.
Gracias por tu tiempo.
Thank you for your time.
Translated with www.DeepL.com/Translator (free version)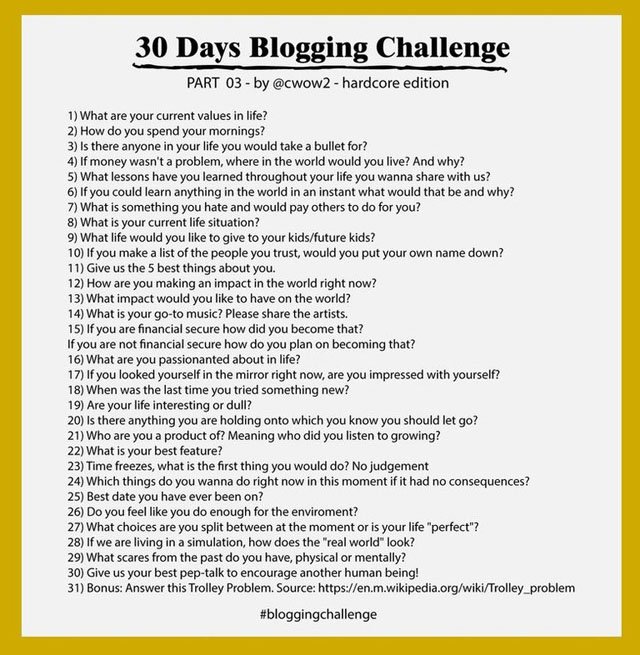 La imagen del Challenge es original de @cwow2

Todos tus comentarios son bienvenidos en este sitio. Los leeré con gusto y dedicación.
Hasta una próxima entrega. Gracias.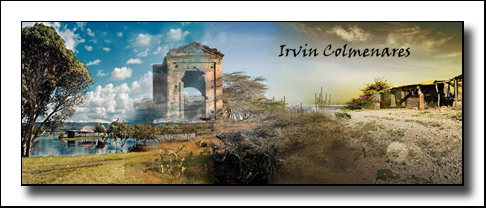 Las fotos, la edición digital y los Gifs son de mi autoría.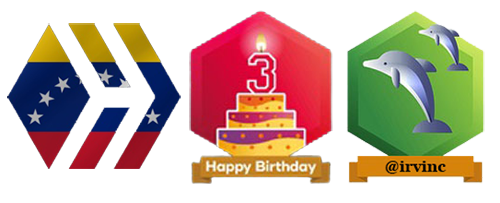 No te olvides de votar @cervantes como witness en esta página:
https:/wallet.hive.blog/~witnesses

Te invito a apoyar este proyecto como witnes y a formar parte de esta gran comunidad uniéndote a su Discord en el siguiente enlace: