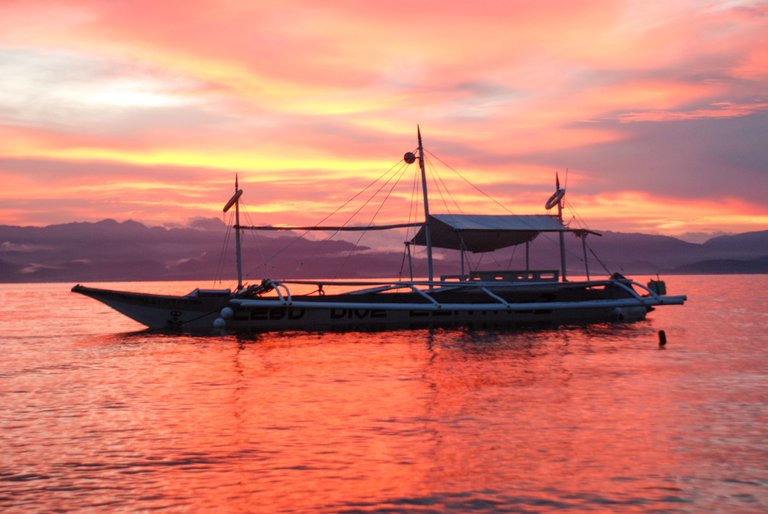 Hi Hive,
I know that there has already been many many posts about sunsets but I couldn't help to share mine from today. The colors were just awesome!
It was a nice calm evening right next to the sea at Panagsama Beach in Moalboal, with a view of Negros Island.
I took a few snapshot at first Simply because I liked how the Island of Negros was covered with some very low clouds, but yet, Mount Kanlaon volcano was clearly visible. It's very rare when that happens so I thought of capturing the moment.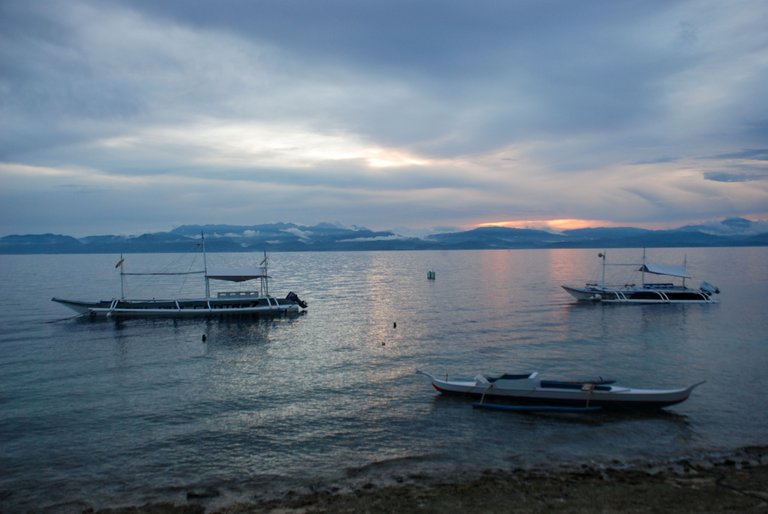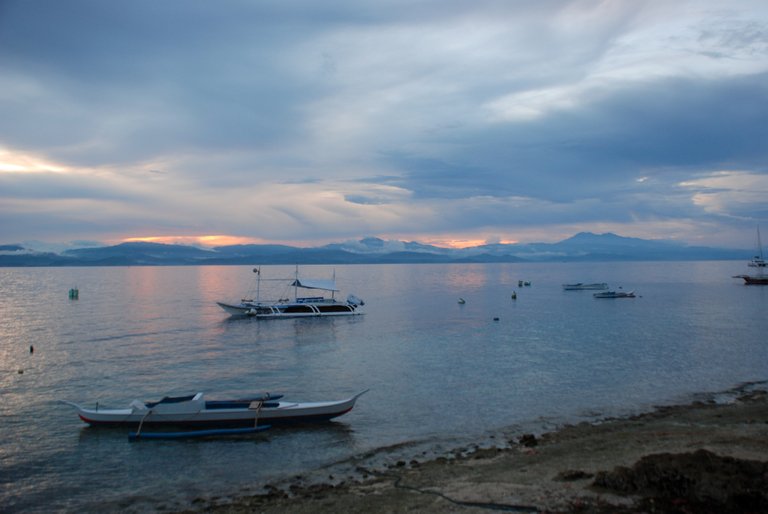 Here, you can see the volcano: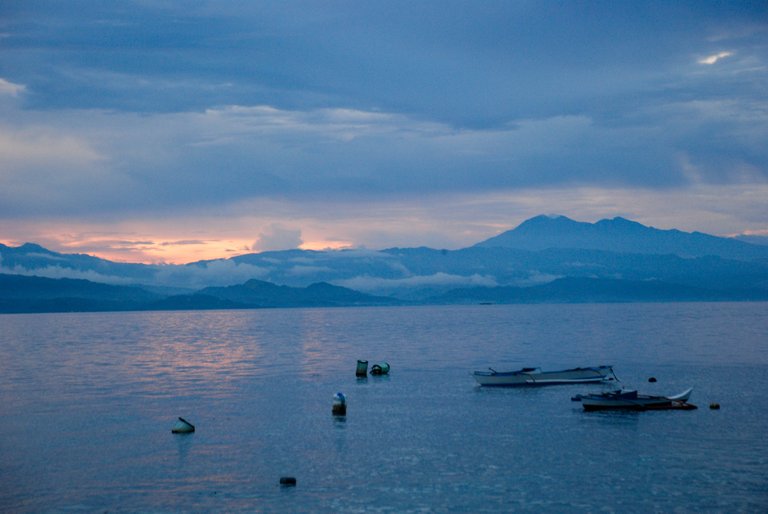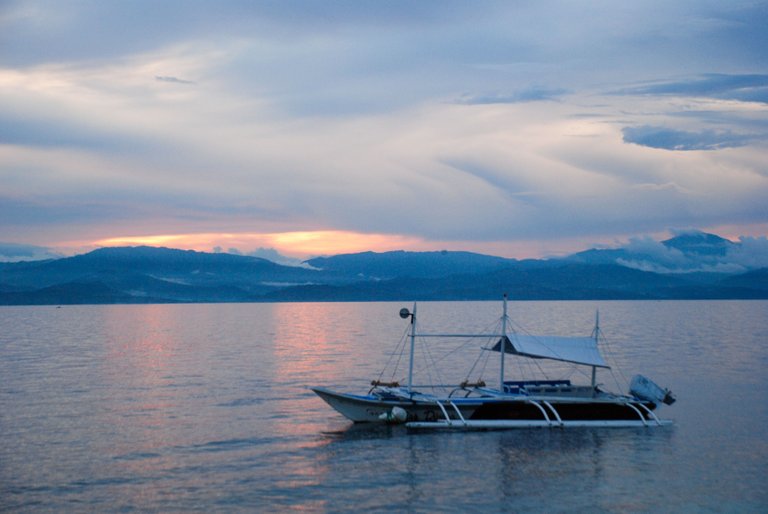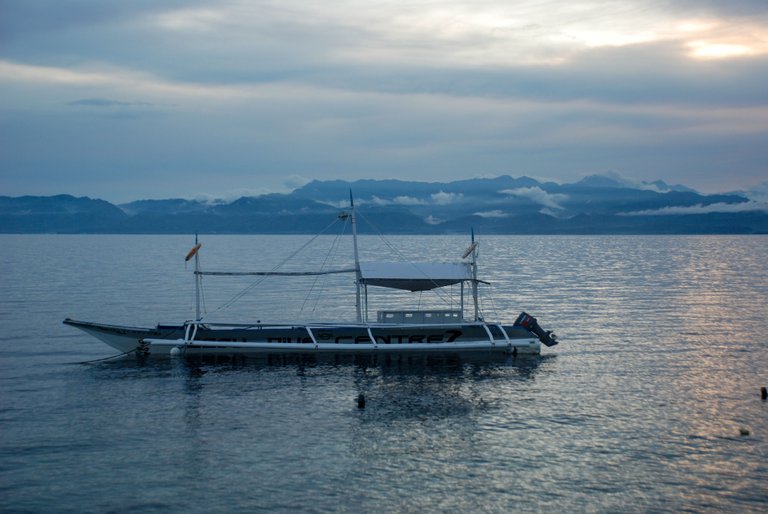 And then, less than 10 minutes later, this happened: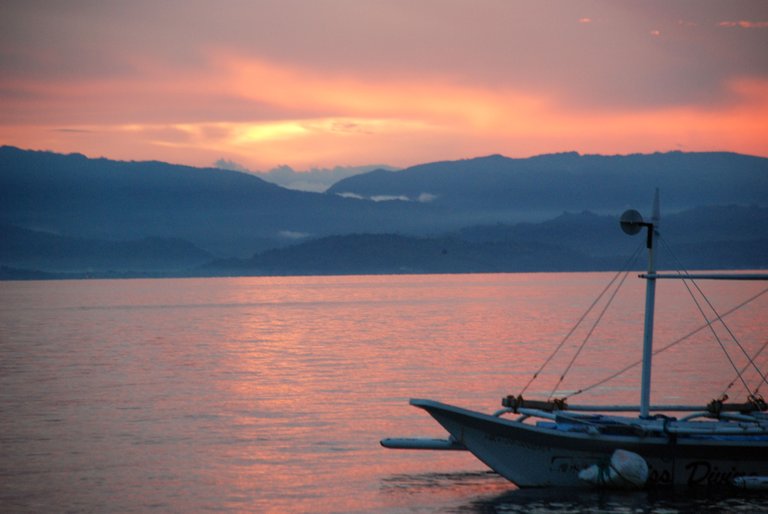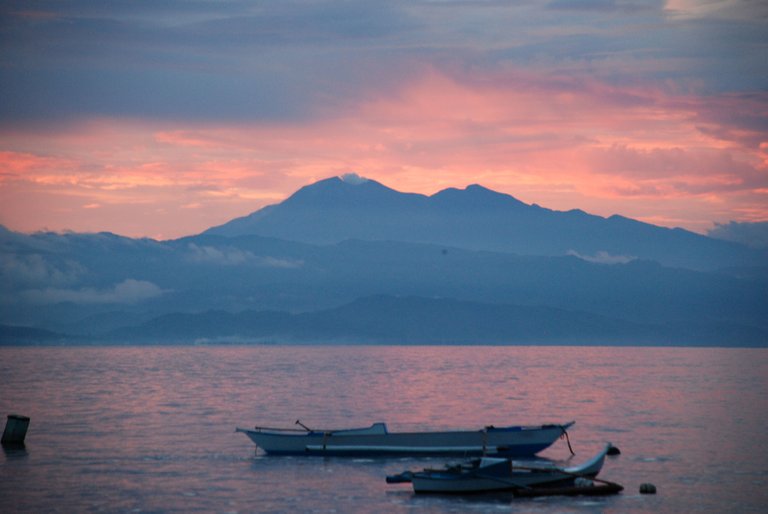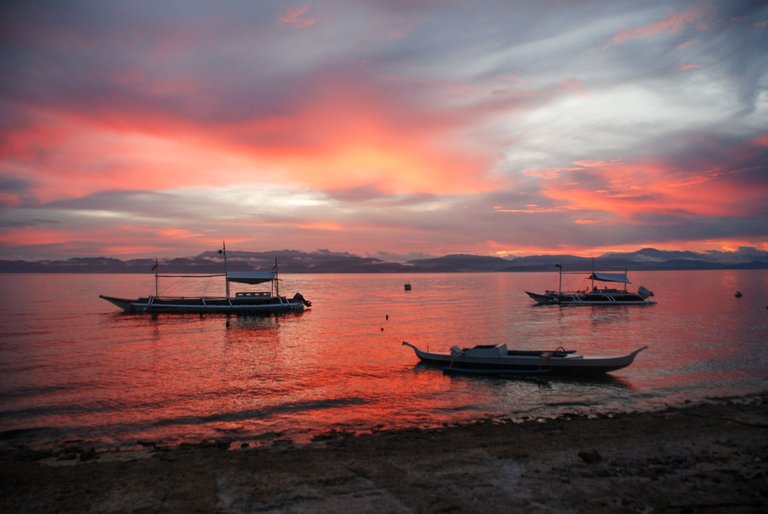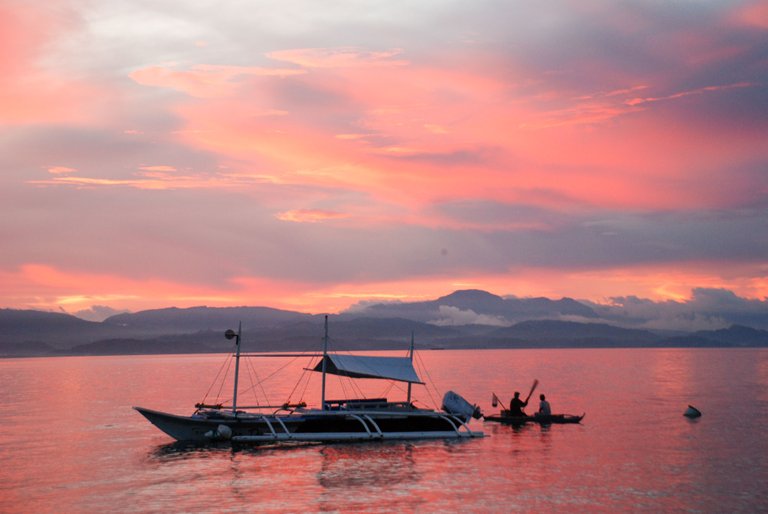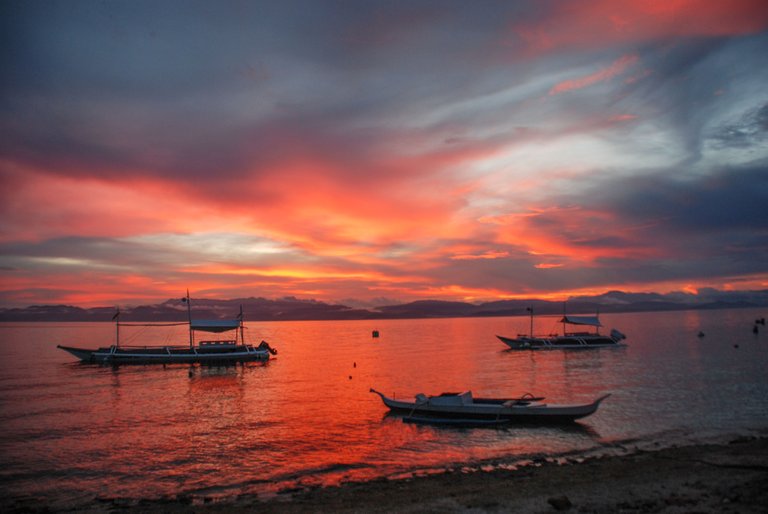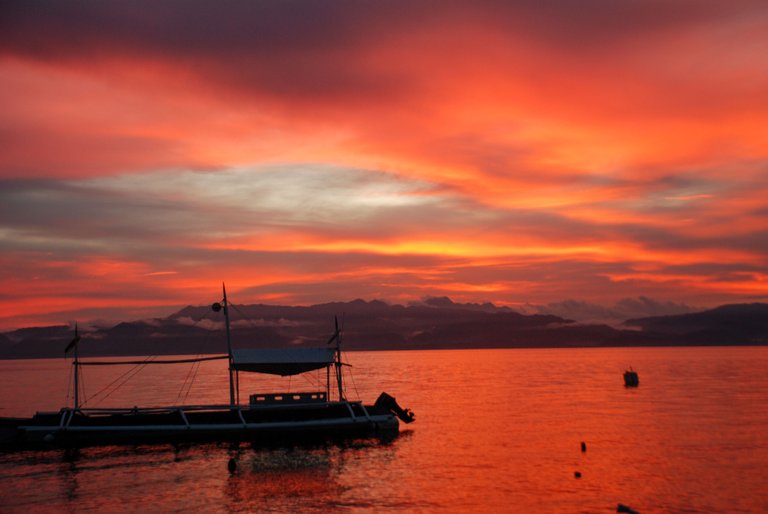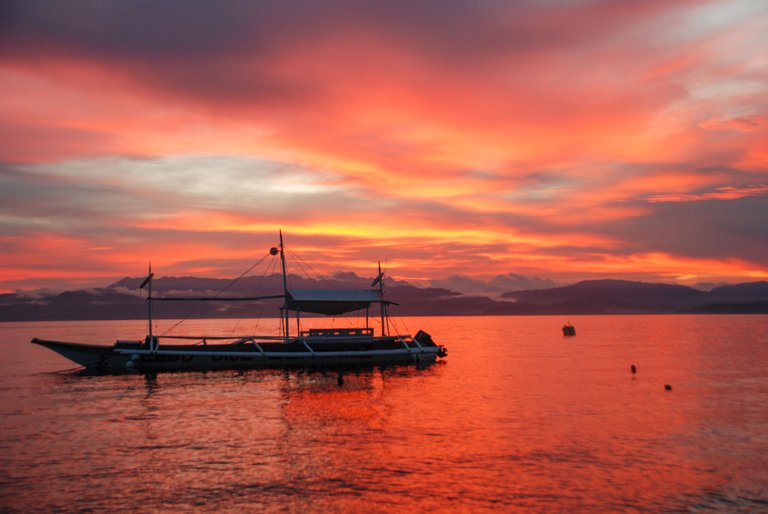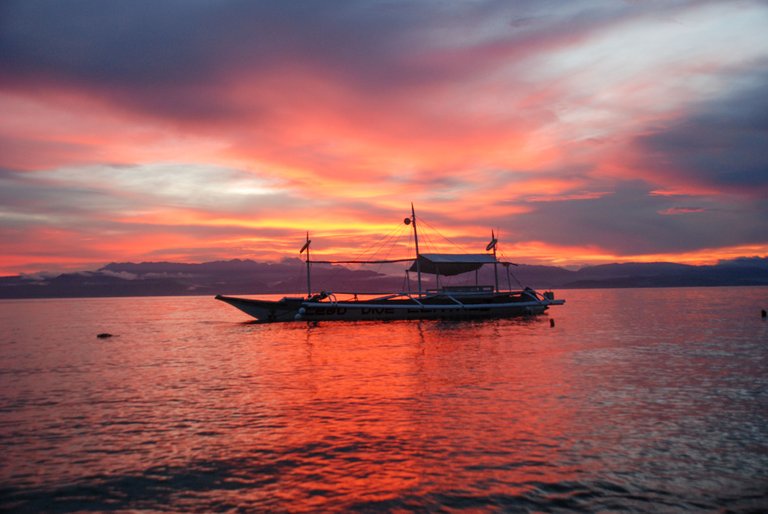 That was a great way to end my day. That along with a cold beer and a chitchat with friends.
Sorry, I just had to share. Thanks for stopping by 🙂