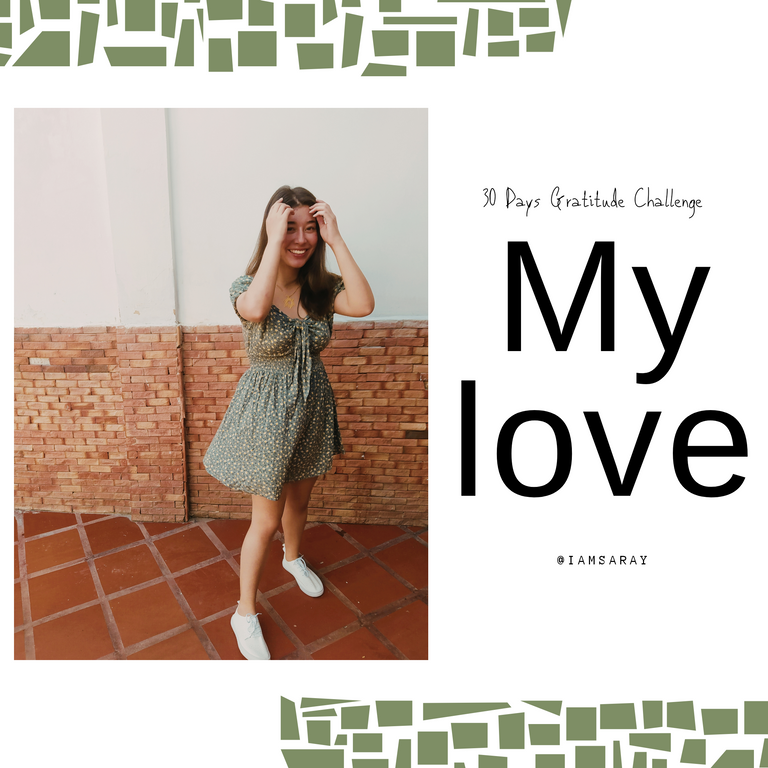 ---
¡Hey hey hey!
Ayer no pude escribir porque el tiempo que tenía preparado para escribir se orientó al desorden, así que si, debo escribir nuevamente lo que debo agradecer desde el primer día. Pero no importa, lo hare. El primer día era mi vida, mi vida llena de cosas misteriosas, el hecho de seguir pisando tierra me alienta a crear nuevas cosas y así lo hare, siento que tocare fondo muchas veces, pero el hecho de que exista esas cosas, me considero una vida muy afortunada. El segundo fue la salud, la salud es muy importante porque sin ella no tengo forma de cómo vivir, el tercero por mi alma plena, un alma llena de colores y formas que sigo explorando para descubrirlo…
Hey Hey hey!

Yesterday I could not write because the time I had prepared to write was oriented to disorder, so yes, I must write again what I must thank from the first day. But it doesn't matter, I will. The first day was my life, my life full of mysterious things, the fact of continuing to step on the ground encourages me to create new things and I will do so, I feel that I will hit rock bottom many times, but the fact that these things exist, I consider myself a very lucky life. The second was health, health is very important because without it I have no way of living, the third for my full soul, a soul full of colors and shapes that I continue to explore to discover...

El cuarto día es para mí un detalle que me ha hecho como persona, como hija, hermana, amiga y mujer, eso es chicos, hablaremos de lo agradecida que es ser una persona muy amada. El amor que tengo es tan grande como si fuese un elefante en una pequeña jaula, a veces demostrar amor de mi persona es complicado por la cantidad de situaciones que he vivido, a pesar de todos, soy muy amorosa con mi familia, novio y amigos, pero el hecho de entregar mi cariño a una persona me es muy difícil. He tratado de mejorar mi trato a gente que me ha lastimado, sin embargo, el amor no puede ser bien recibido por todos y eso lo entendí al paso del tiempo. Así que tranquilos, las buenas personas no siempre merecen buenos sentimientos de otras, es normal, somos humanos llenos de muchas sensaciones y recuerdos, por ende, mi amor se ha cortado y disminuido para aquellas que valoran mi presencia y honestidad.
The fourth day is for me a detail that has made me as a person, as a daughter, sister, friend and woman, that's it guys, we will talk about how grateful it is to be a very loved person. The love I have is as great as if I were an elephant in a small cage, sometimes showing love for myself is complicated by the amount of situations I have experienced, despite all of them, I am very loving with my family, boyfriend and friends , but the fact of giving my affection to a person is very difficult for me. I have tried to improve my treatment of people who have hurt me, however, love cannot be well received by everyone and I understood that over time. So calm down, good people do not always deserve good feelings from others, it is normal, we are humans full of many sensations and memories, therefore, my love has been cut and diminished for those who value my presence and honesty.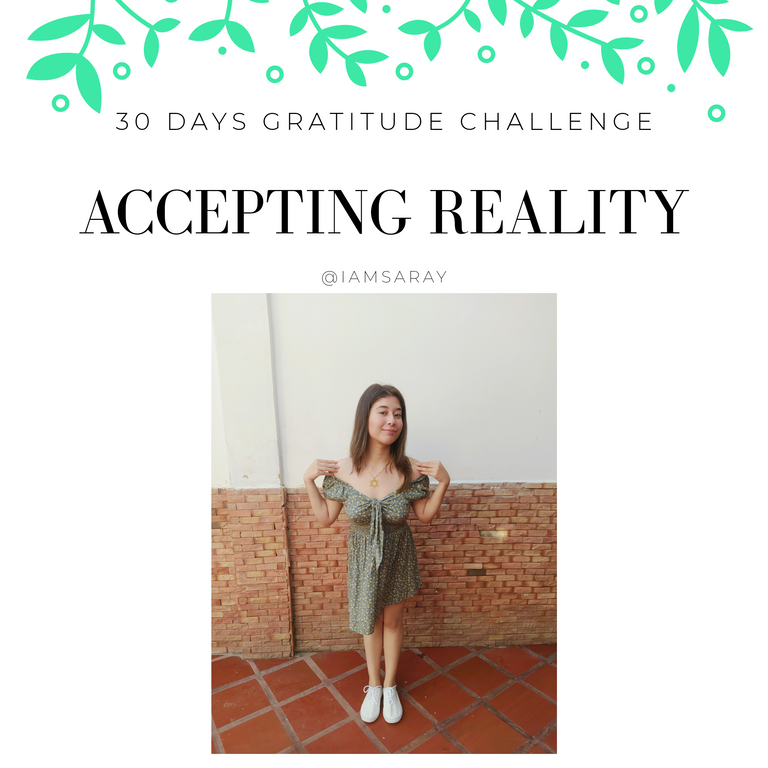 Agradezco al Señor de aun tener a mis seres queridos al lado mío para demostrar todo mi cariño que tengo en una caja encarcelada, pronto dejare de pensar negativamente de las personas que me han atormentado, quiero cambiar, quiero mejorar, quiero ser buena persona.
I thank the Lord for still having my loved ones by my side to show all my love that I have in a jailed box, soon I will stop thinking negatively about the people who have tormented me, I want to change, I want to improve, I want to be a good person.
¿Te gustó el challenge? ¡Entonces únete! Estamos todos a tiempo de poder sentarnos y escribir aquellas palabras que nadie te dice. ¡VAMOS!
Did you like the challenge? Then join us! We are all in time to be able to sit down and write those words that nobody says to you. LET'S GO!
---