---
Hey hey hey!
La libertad está a mi alrededor, a veces baila, a veces canta, a veces solo llora y trata de estar mejor. La libertad camina un poco hacia el patio, o a la cocina o a la sala, pero ella camina cuando quiere. La libertad come sanamente y otras veces no, pero igual come lo que quiere. Pero la libertad tiene miedo del mundo, el mundo es grande y temible ante las criaturas inocentes, quienes no poseen algún tipo de malicia en su corazón son devorados por gente que toma los débiles. La libertad tiene un poco de los dos mundos, una parte es gentil y en el otro lado es oscura, no se sabe en qué está pensando, si en los valles o el océano, ya que es libre de pensar.
Hey hey hey!

Freedom is all around me, sometimes she dances, sometimes she sings, sometimes she just cries and tries to be better. Freedom walks a little to the patio, or the kitchen or the living room, but she walks when she wants. Freedom eats healthy and sometimes not, but still eats what he wants.

But freedom is afraid of the world, the world is great and fearsome before innocent creatures, who do not have some kind of malice in their heart are eaten by people who take the weak. Freedom has a bit of both worlds, one part is gentle and the other side is dark, it is not known what he is thinking about, whether in the valleys or the ocean, since he is free to think.
---

---
Mientras que la libertad camina por sitios extraños y poco comunes, vienen otro tipos de sentimientos y destrezas, que ayudan a la libertad a un buen camino. Ellos se llaman guías, guían a aquellos seres de libertad a tener una vida plena y honesta, esos seres desean que el mundo pueda caminar tranquilo sin ningún obstáculo, son seres milagrosos que siempre nos querrán acompañar en las buenas y en las malas. La libertad se siente feliz porque ella misma ha luchado en poseer esa tranquilidad, esa aura de alegría y aceptación. Ella está bien, porque se esforzó en la confianza y el respeto, porque sin esos dos valores no existiría nada para ella. ¡Gracias porque yo soy libertad!
While freedom walks through strange and unusual places, other types of feelings and skills come, which help freedom to a good path. They are called guides, they guide those beings of freedom to have a full and honest life, these beings want the world to be able to walk calmly without any obstacle, they are miraculous beings who will always want to accompany us through thick and thin.

Freedom feels happy because she herself has struggled to possess that tranquility, that aura of joy and acceptance. She is fine, because she made an effort in trust and respect, because without those two values there would be nothing for her.

Thank you because I am freedom!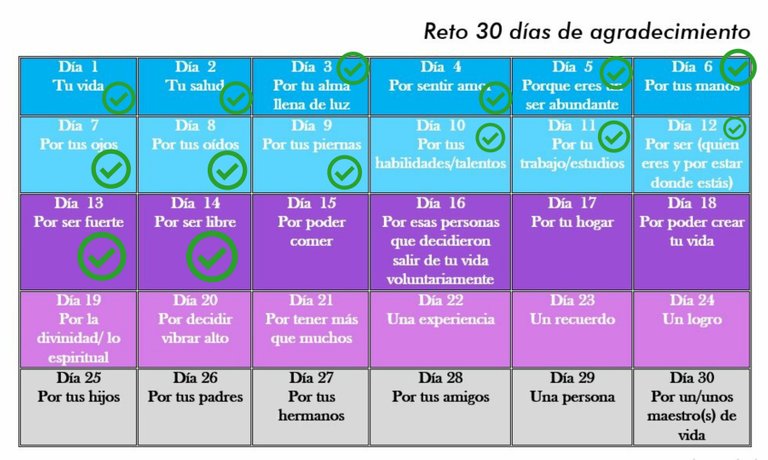 ¿Te gustó el challenge? ¡Entonces únete! Estamos todos a tiempo de poder sentarnos y escribir aquellas palabras que nadie te dice. ¡VAMOS!
Did you like the challenge? Then join us! We are all in time to be able to sit down and write those words that nobody says to you. LET'S GO!
---