With the Movement Control Order 2.0 being enforced in our country to curb the spread of Covid19 viruses, plus hoping to flatten the curve, one household can have ONLY TWO PERSONS going out in a car. I was thinking maybe I shouldn't go to my aunt's house today. Usually, every Saturday, we paid her a visit, at the same ate our lunch there. However, I also felt I should visit her to ensure everything was alright at her side and also whether she needed any help for groceries. I gave her a call, mentioning to her my plan to find how what was best. And she said....
---
Keep it sweet and simple / KISS
She was so adorable, wasn't she? She suggested I dropped awhile to eat my lunch since I am a fast-eater, then packed the food back for the kids. She didn't need any help in groceries as she had done so, she just needed me to read some letters sent to her in Malay language.
Off I went!
Thank God today my husband didn't need to go to the central kitchen earlier and able to stay home to take care the kids while I was out. Jansen was feeling a little bit uncomfortable already, so just in case..
Pre-CNY food
**I wow-ed when I opened up the food cover because the amount was alot. Alot of big prawns, alot of wontons. I asked her why this round so many, like heap of mountain. She said in case our 'partial lockdown' extended till CNY which is on 12 February, then we will not be able to gather and eat. So she would take all opportunity to cook pre-CNY dishes first. We the lucky ones. Guess how many wontons inside. Usually she made 20. This one was 30 wontons. And 12 big prawns in another dish.
Generous amount of wontons with Chinese spinach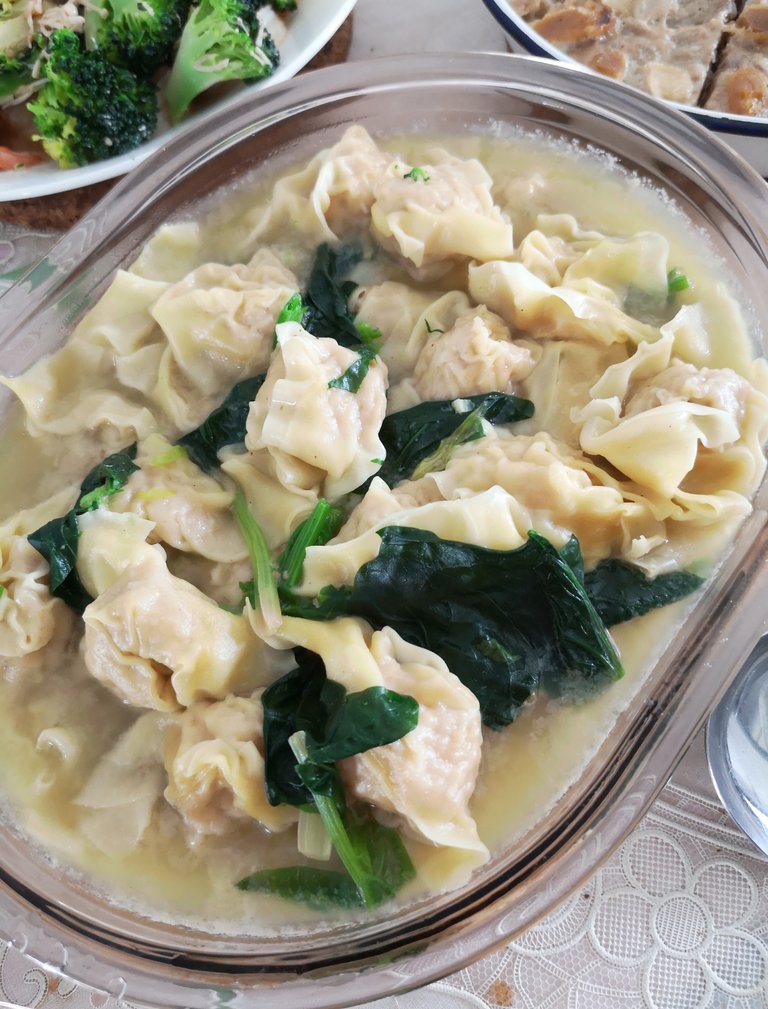 This was not her first time making wontons for us, only that this round, so, so many. If you have read my blog before, you would know she used homemade chicken broth /fish broth to make the nutritious soup for the wonton. Each wonton was thick fat juicy. Generous amount of minced pork.
Prawns with broccoli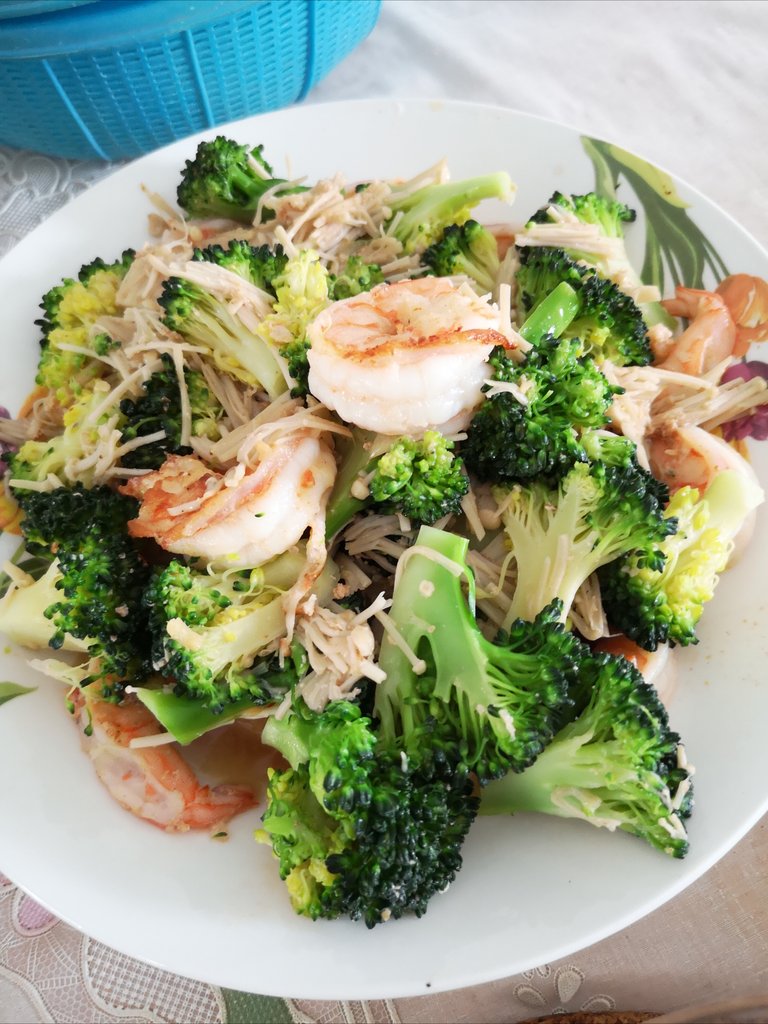 At first, I thought this was broccoli stirred fry with prawns but underneath was mostly prawns. So I told her this was prawns stirred fry with broccolis haha.
Steamed minced pork with egg and salted fish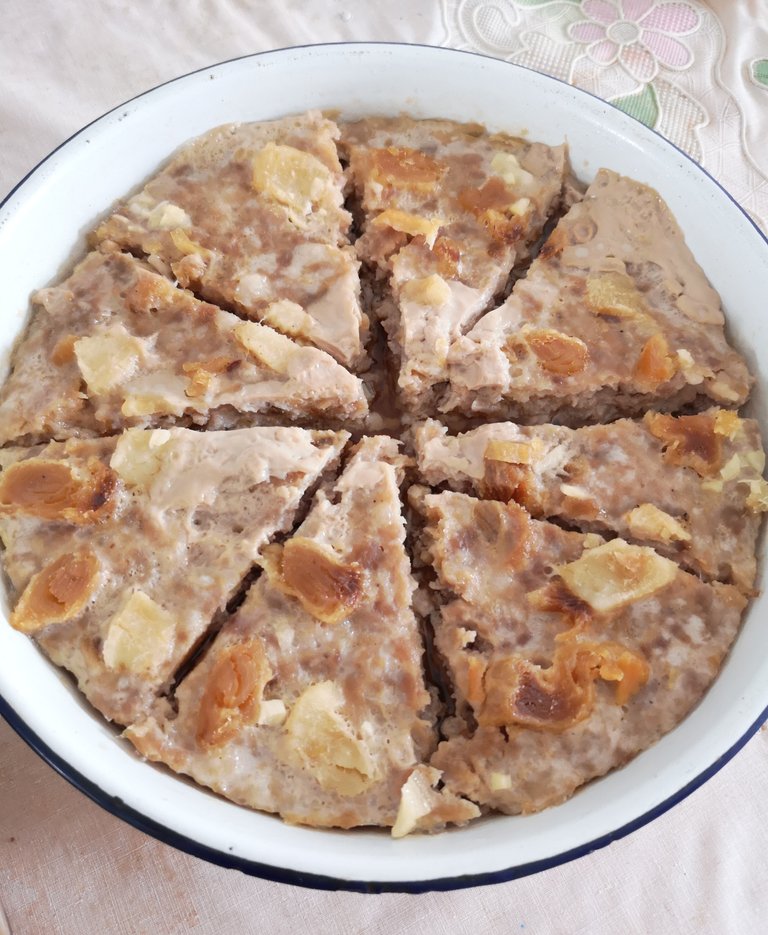 My kind of 'pizza', seriously. She marinated the meat so well, some sesame oil, dash of salt and pepper, soy sauce and preserved vegetables inside, topped with salted fish. Super yummy!
---
Then, I helped her with her letters plus helping her paid some bills via online transfer, while she busy packing the food for my husband and the two boys.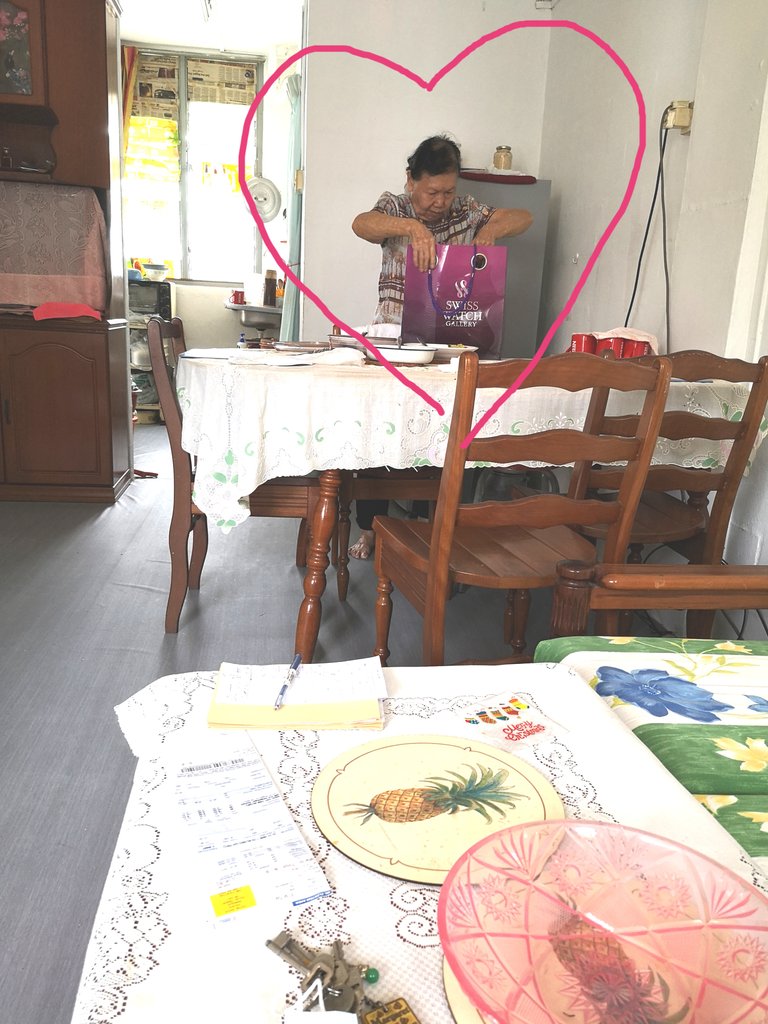 Oh my, I love her so much. She's a gem! 💎
Everytime I thanked her again and again for yummy sumptuous meal, she would reply the same with joy, "I gladly cook while I can, before I finish my task on earth."
---
---
Thank you for reading my post. Take care wherever you are.
❤️Love from me❤️