Bendecido presente Hivers
Hace un par de semanas anunciamos nuestra iniciativa de "Coordenadas de Bienestar", un proyecto que estamos desarrollando desde el equipo de @hispapro con mucho entusiasmo para compartir con la Comunidad temas relacionados con el Bienestar y la armonía.
Si aún no has visto nuestras publicaciones anteriores, te invitamos a visitar estos enlaces para que tengas más información sobre lo que estamos preparando para ti:
• COORDENADAS DE BIENESTAR / GUIDELINES FOR WELLNESS
• El Poder de la Consciencia - Coordenadas de Bienestar/ The Power of Consciousness- Guidelines for Wellness

Dentro del proyecto tenemos pensado además de la columna semanal de Bienestar, incentivar la participación de los Hivers en diferentes actividades que estaremos promoviendo a través de las Comunidades que conforman nuestra blockchain.
Adicionalmente, realizaremos un programa especial en Discord para generar ese espacio de encuentro que deseamos fortalecer para apoyarnos con herramientas que puedan sernos de mucha utilidad en estos tiempos tan demandantes que nos invitan a mantener nuestro equilibrio interno y con el entorno.
Es por ello que queremos invitarte a que nos acompañes a nuestra primera edición de nuestro podscats: Coordenadas de Bienestar, el cual será conducido por @miriannalis y contará con la participación de invitados especiales en cada edición.
El tema de esta semana es: "4 Dimensiones del Ser".
En la medida en que comprendamos todas esas esferas que informan nuestra forma de Ser y andar por el mundo podemos promover las transformaciones que necesita nuestro ser interior para evolucionar en consciencia, ya que solo cuando hacemos cambios estructurales internos, logramos producir resultados diferentes en nuestro mundo exterior.
De esto y un poco más estaremos hablando en nuestro primera edición.
Nuestra cita es para el miércoles 05/05/2021 a las 06:30 p.m, en el canal de Hispavoz de nuestro Servidor.

¡Te esperamos!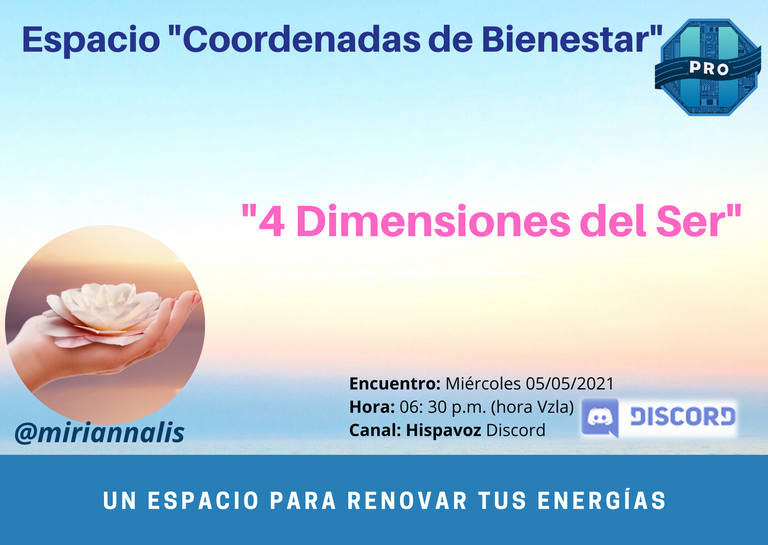 Banners creados en Canva.

Sigue nuestras cuentas para más información.

---
Entra a nuestro servidor de Discord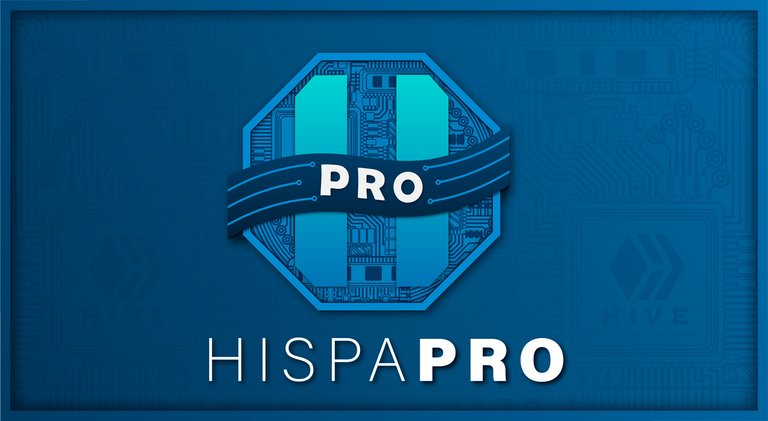 Illustration by @casilokodesign