[Esp-Eng] Mi cumpleaños / My birthday

Hola Hivers
Espero esten muy bien disfrutando la dicha de estar vivos.
En este año cumpli 48 años. cuando tenía 24 años me preguntaba como sería mi vida cuando tuviera el doble de esa edad. Ya llegué a los 48 años. Gracias a Dios.
En estos 24 años muchas cosas han pasado, recien cumpliendo los 24 años, sobrevivi a un accidente automovilistico, tuve a mi primera hija, me gradué de profesora. Pueden leerlo en mi post
Con el trascurrir de los años, compré mi apartamento, segui estudiando, me he graduado de varios postgrados y diplomados, he trabajado aqui, allá y mas allá. Tuve a mi segunda hija. Me casé por civil y por la iglesia.
He viajado por Venezuela y por el mundo, bueno, sin exageraciones por el mundo no, jajaja... solo por algunos paises del continente americano... He cumplido muchas metas y muchos sueños se han hecho realidad. Este año me dio COVID y me asusté, gracias a Dios, sigo viva.
Este año mi hija Ambar @ambarvegas se esmeró en hacerme feliz en mi cumpleaños. Planificó con mi hermano José Rafael, con mi esposo @enriquegarcia14 y con mi hija Isabel @isaale que haría cada uno para tener un festejo maravilloso.
Decoraron una pared de la sala con una cortina, globos, letras que decían Feliz cumpleaños y estrellas.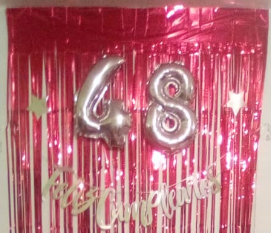 Me regalaron un arreglo de globos con una rosa blanca y con las chucherias que me encantan. Este detalle es de valle gift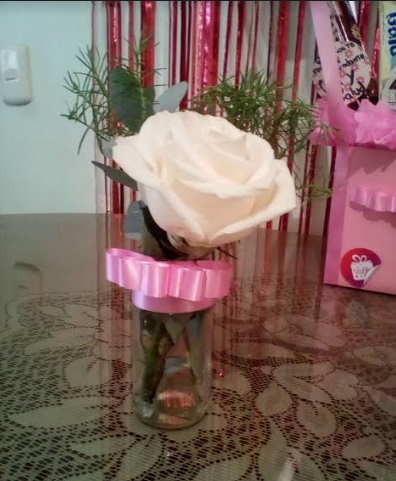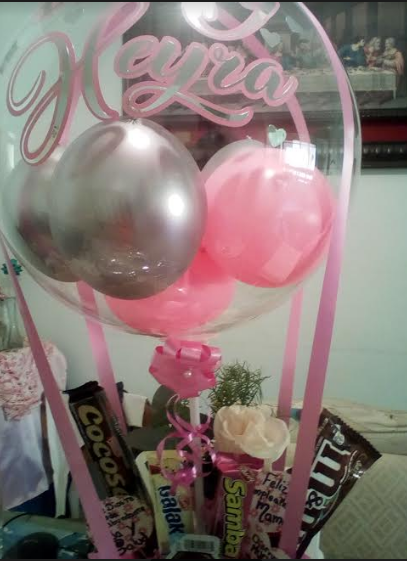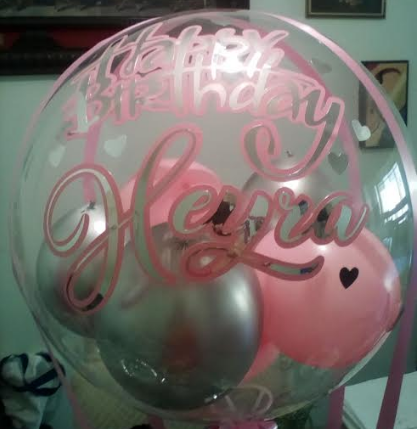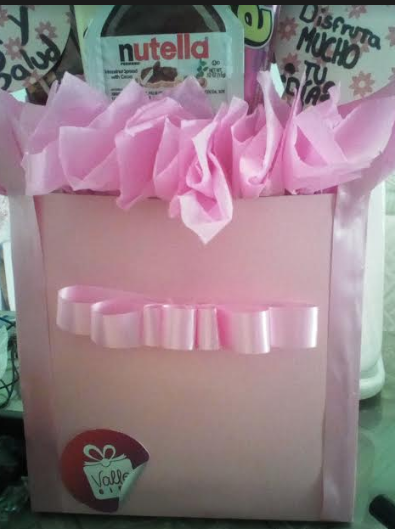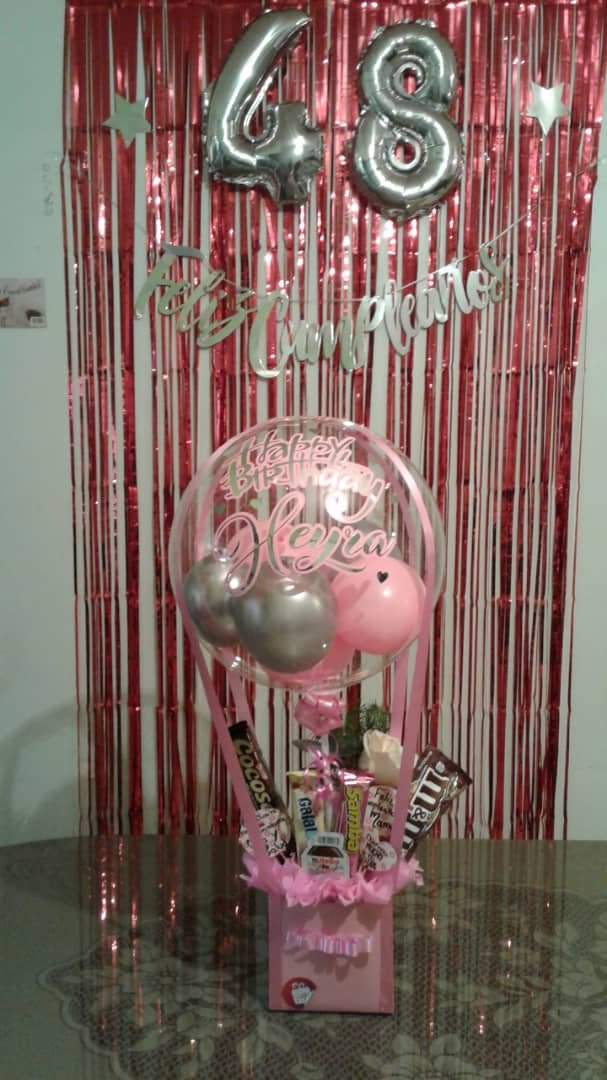 Todo muy hermoso. Fue una sorpresa para mi todo esto, yo hice mi torta de cumpleaños, no sabía que me regalarían una torta. asi que tuve 2 tortas.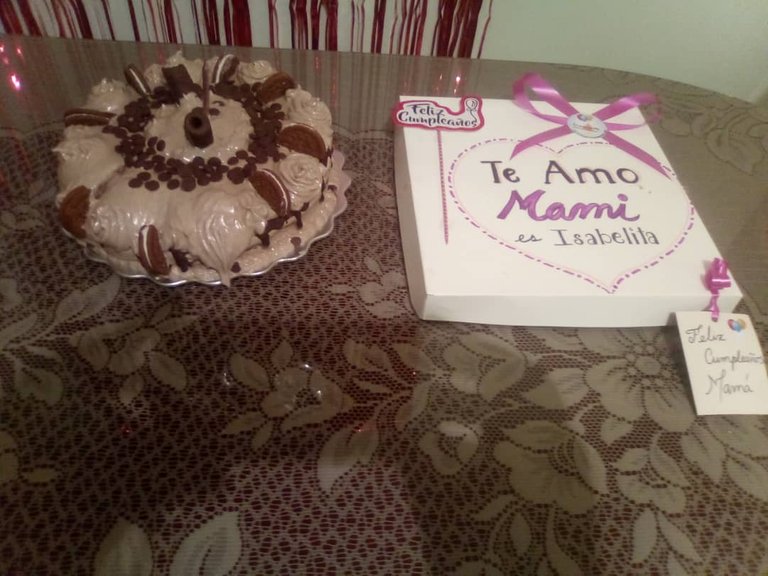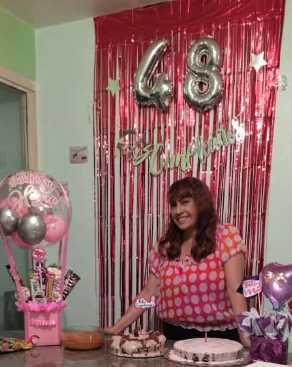 Asistieron algunos amigos y la pasamos muy bien. Recibí varios regalos comestibles: condimentos, quesillo de auyama, cacao, cascarilla de cacao, eucalipto, bombones de chocolate, snacks, pan. También regalos para usar como agarrador de ollas de tela, zarcillos, collar y una hermosa blusa roja tejida de crochet.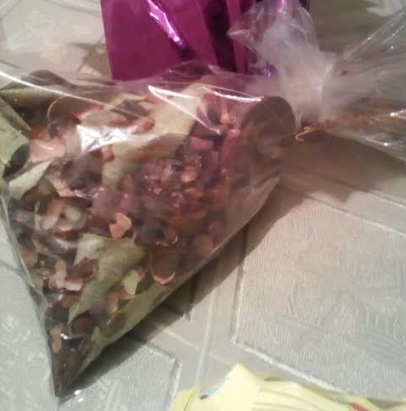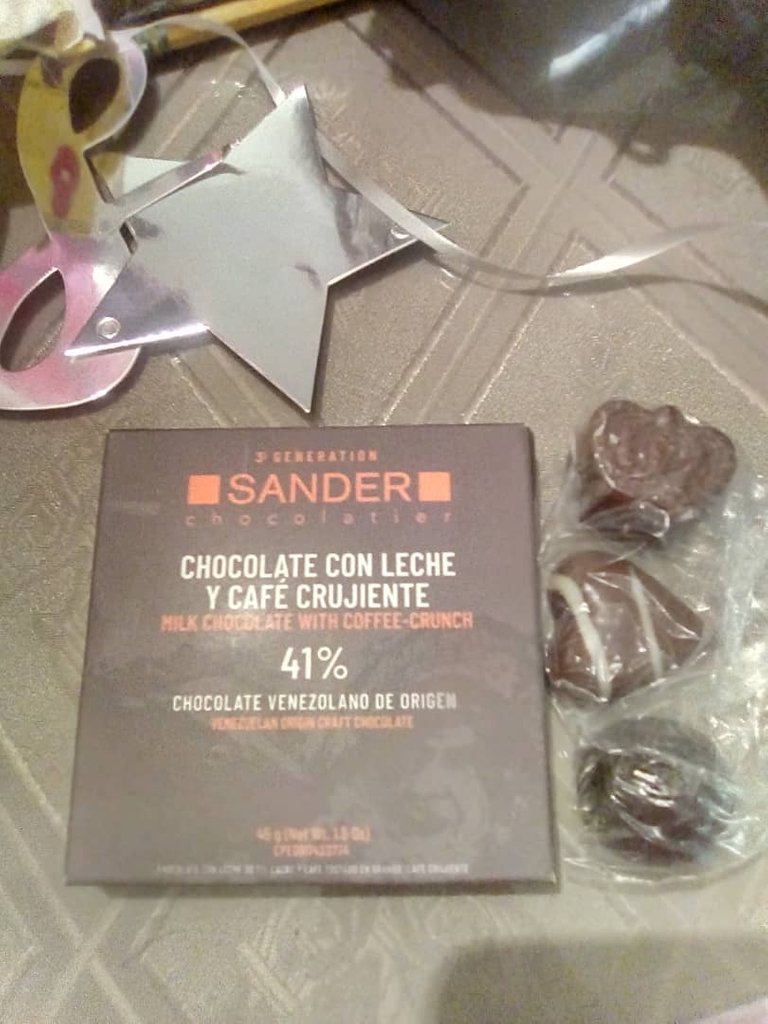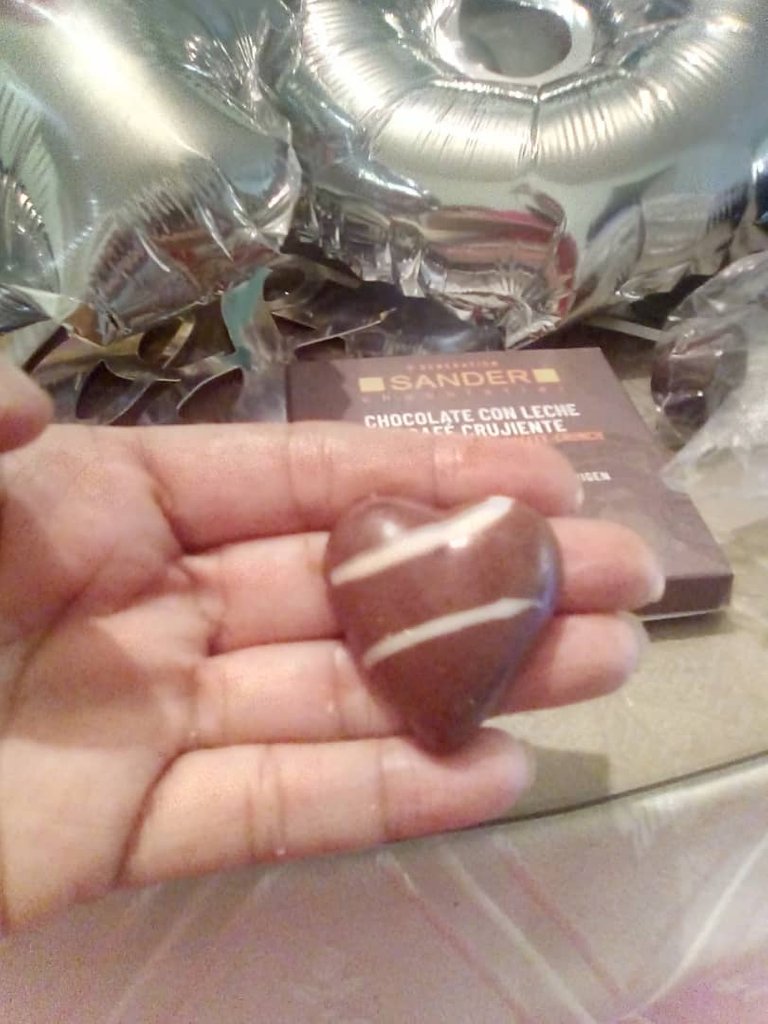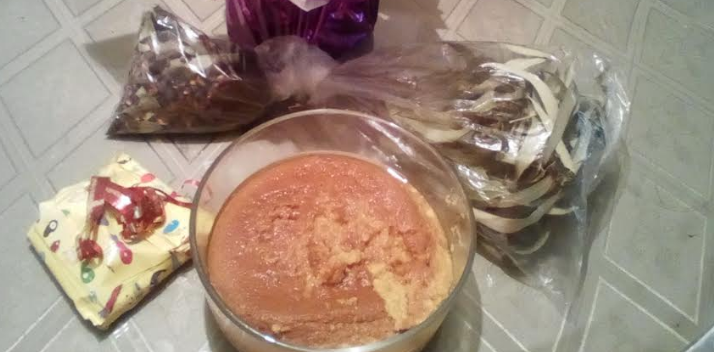 Mi hija @ambarvegas me maquilló, Celebré mi cumpleaños 48 muy feliz. Gracias a mi familia, amigos y conocidos, gracias a todos los que contribuyeron con mi felicidad ese día de manera presencial y de manera virtual, ya que tantas llamadas, mensajes, bendiciones, felicitaciones y buenos deseos, hacen que quiera celebrar mi cumpleaños mensualmente.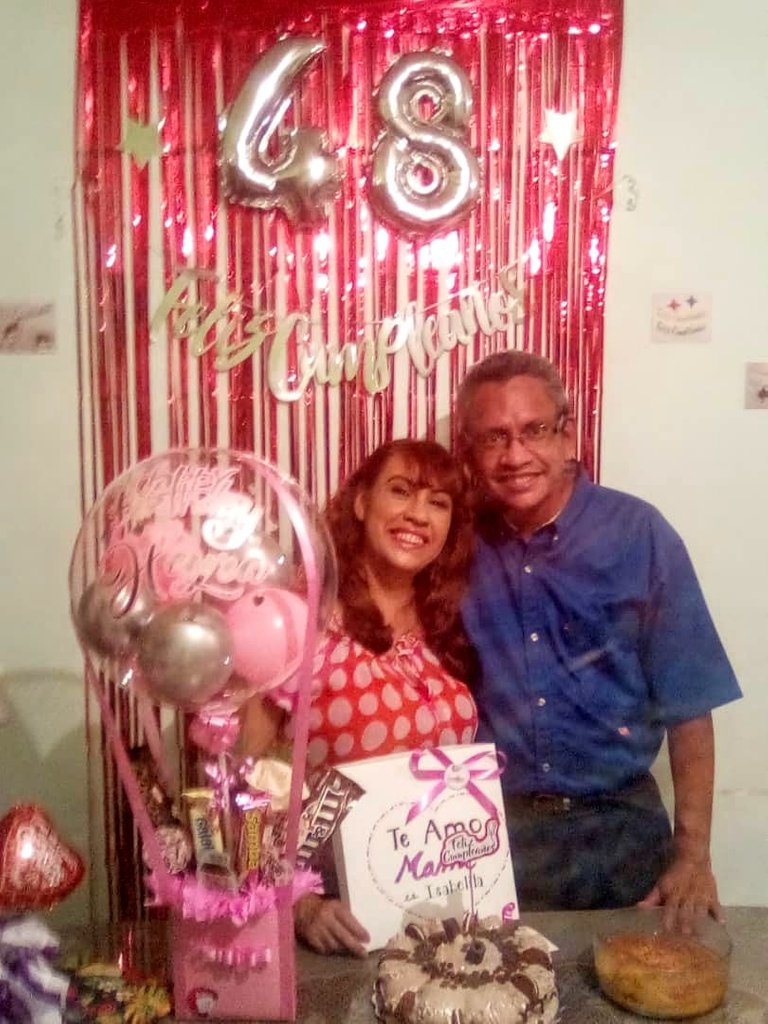 Mi hermano
Celebrar la vida junto a mis padres es una bendición, su ñiña ya tiene 48 años...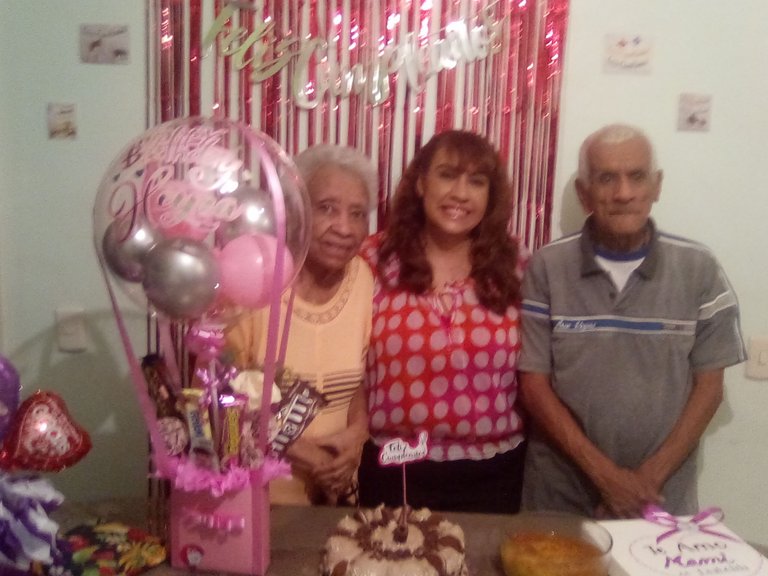 Mis padres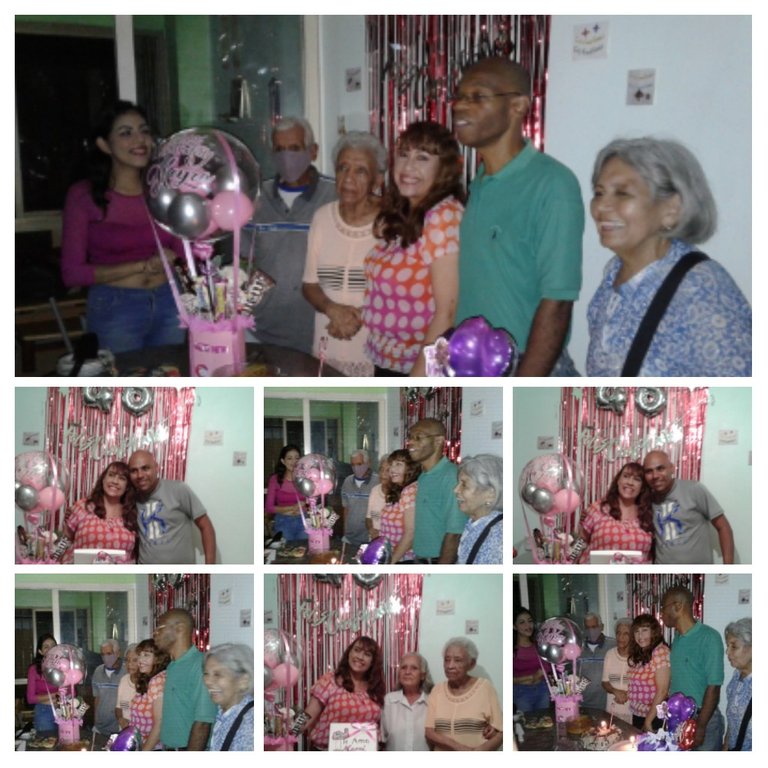 Juntos celebrando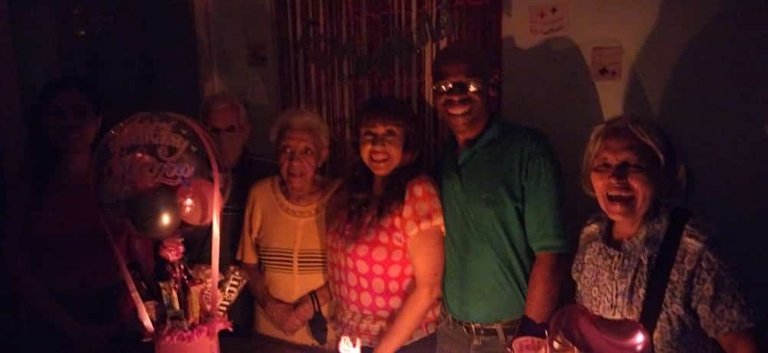 Cumpleaños feliz te deseamos a ti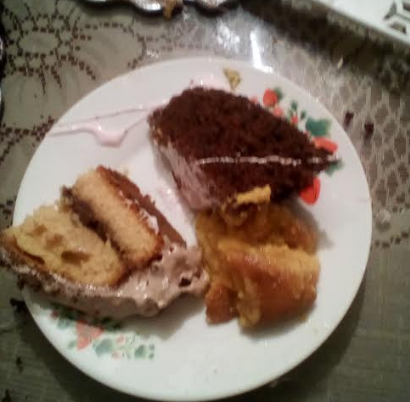 2 tortas y quesillo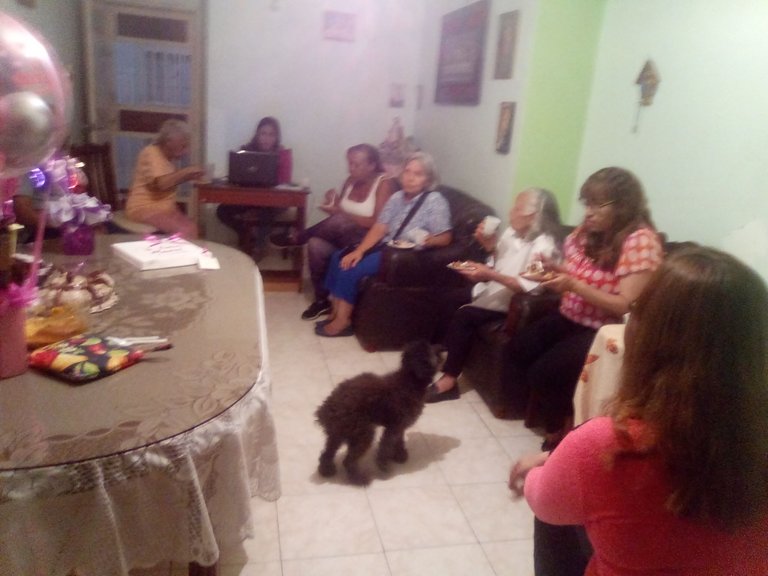 Comiendo torta


◆::◇::◆::◇::◆::◇::◆::◇::◆ENGLISH ◆::◇::◆::◇::◆::◇::◆::◇::◆
Hi Hivers
I hope you are very well enjoying the joy of being alive.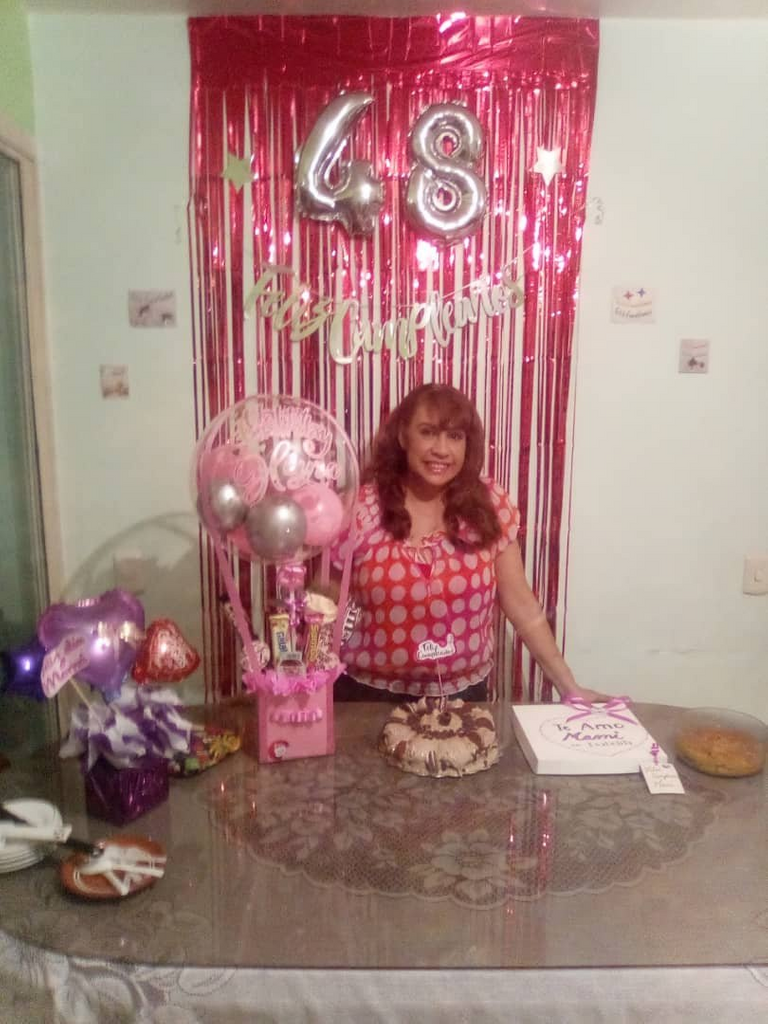 This year I turned 48. When I was 24 I wondered what my life would be like when I was twice that age. I am now 48 years old. Thank God for that.
In these 24 years many things have happened, I just turned 24, I survived a car accident, I had my first daughter, I graduated as a teacher. You can read it in my post
As the years went by, I bought my apartment, continued studying, graduated from several postgraduate and diploma courses, worked here, there and beyond. I had my second daughter. I got married by civil ceremony and by the church.
I have traveled around Venezuela and the world, well, without exaggeration not the world, hahaha... just some countries of the American continent... I have accomplished many goals and many dreams have come true.This year I got COVID and I got scared, thanks God, I am still alive.
This year my daughter Ambar @ambarvegas took great care to make me happy on my birthday. She planned with my brother José Rafael, my husband @enriquegarcia14 and my daughter Isabel @isaale what each of them would do to have a wonderful celebration.
They decorated one wall of the living room with a curtain, balloons, Happy Birthday letters and stars.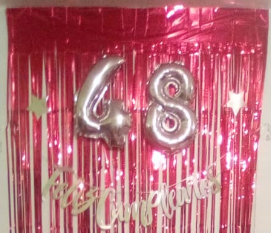 I was given a balloon arrangement with a white rose and the candies that I love. This detail is from valle gift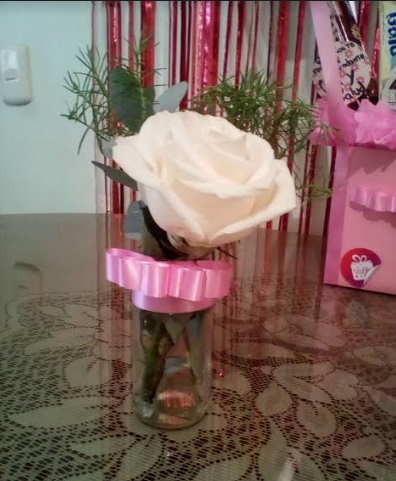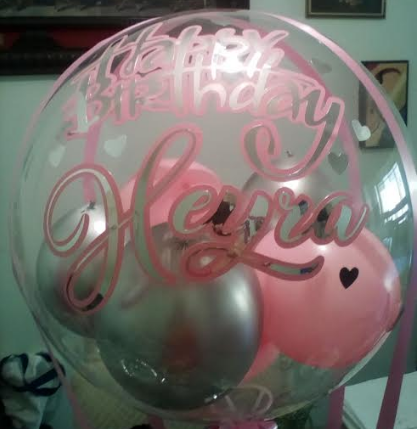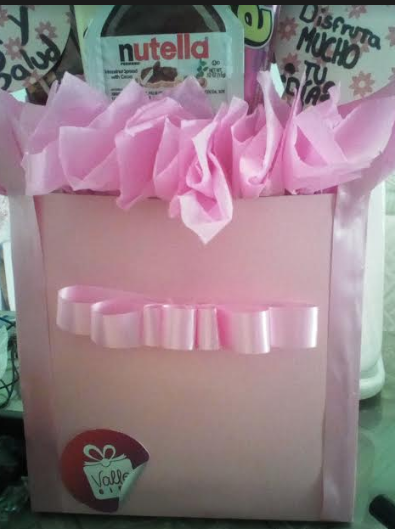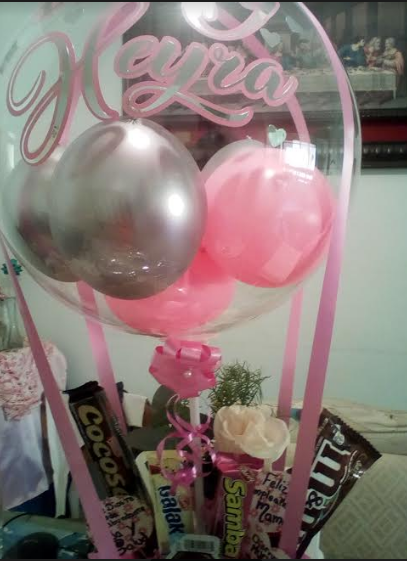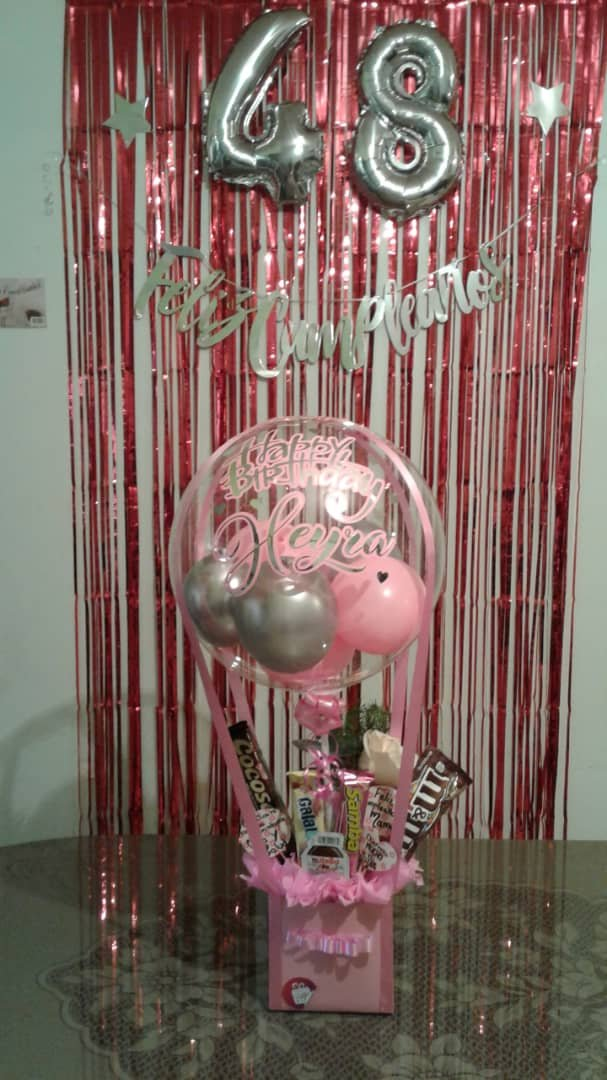 All very beautiful. It was a surprise for me all this, I made my birthday cake, I didn't know I would get a cake. so I had 2 cakes.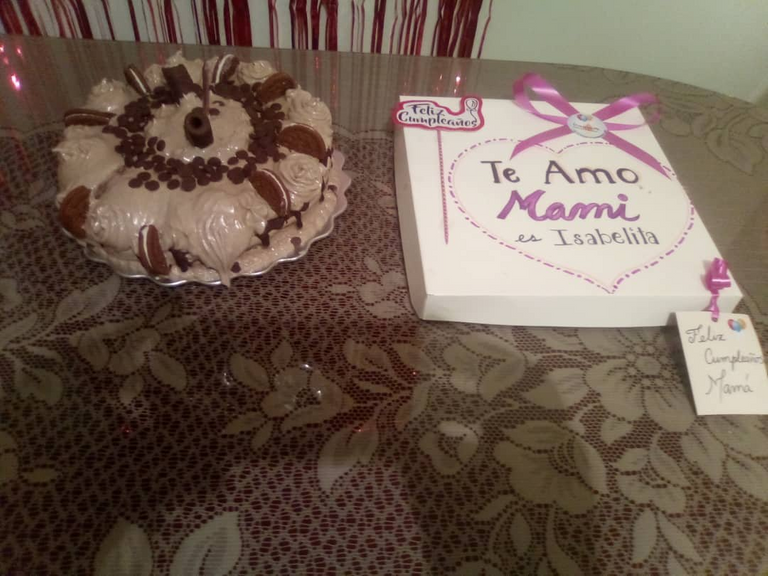 Some friends attended and we had a great time. I received several edible gifts: condiments, pumpkin pudding, cocoa, cocoa husk, eucalyptus, chocolate bonbons, snacks, bread. I also received gifts to wear such as necklaces, earrings, necklace and a beautiful crochet knitted blouse.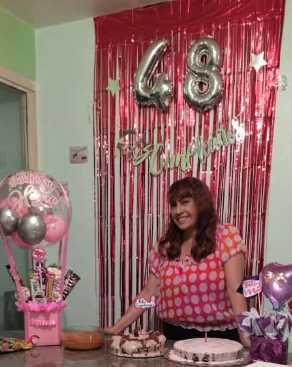 Some friends attended and we had a great time. I received several edible gifts: condiments, pumpkin custard pudding, cocoa, cocoa husk, eucalyptus, chocolate bonbons, snacks and bread. I also received gifts to wear such as cloth pot holder, earrings, necklace and a beautiful red crochet knitted blouse.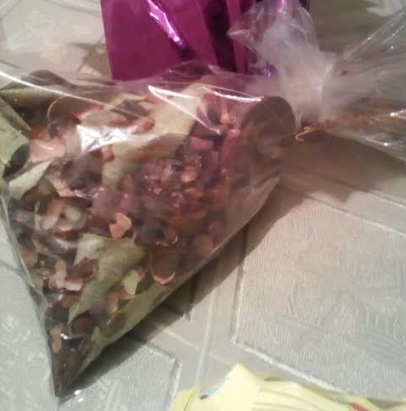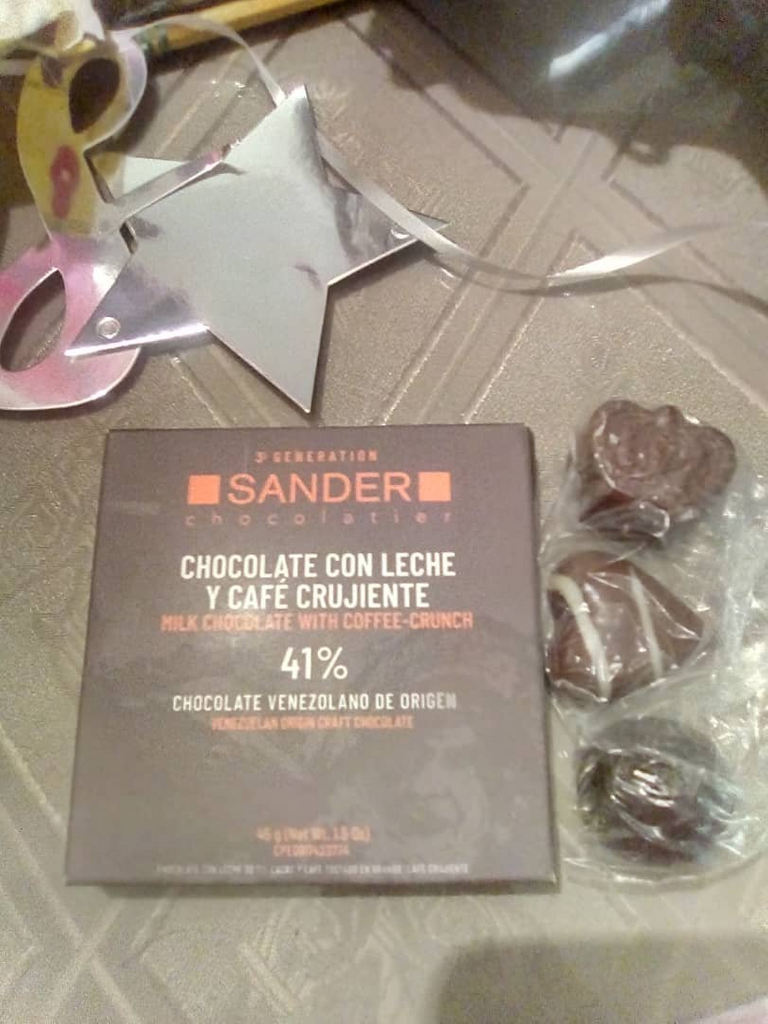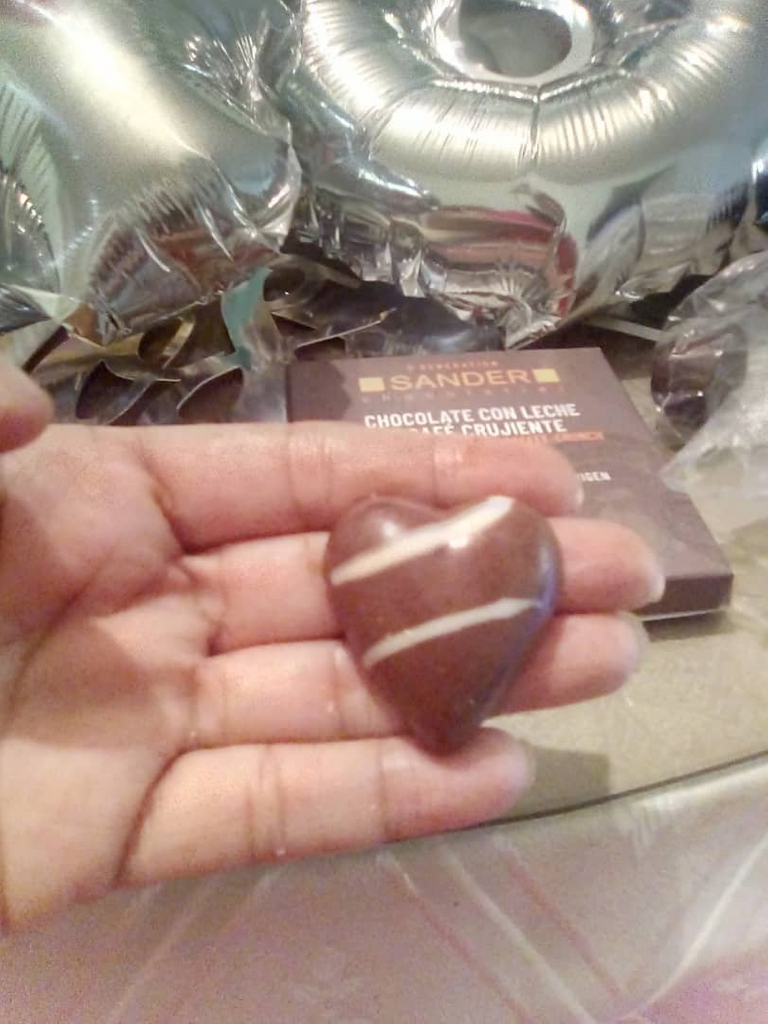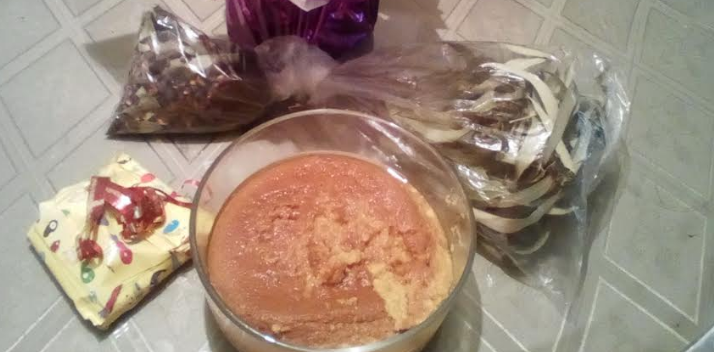 My daughter @ambarvegas did my makeup, I celebrated my 48th birthday very happy. Thanks to my family, friends and acquaintances, thanks to all who contributed to my happiness that day in person and virtually, since so many calls, messages, blessings, congratulations and good wishes, make me want to celebrate my birthday monthly.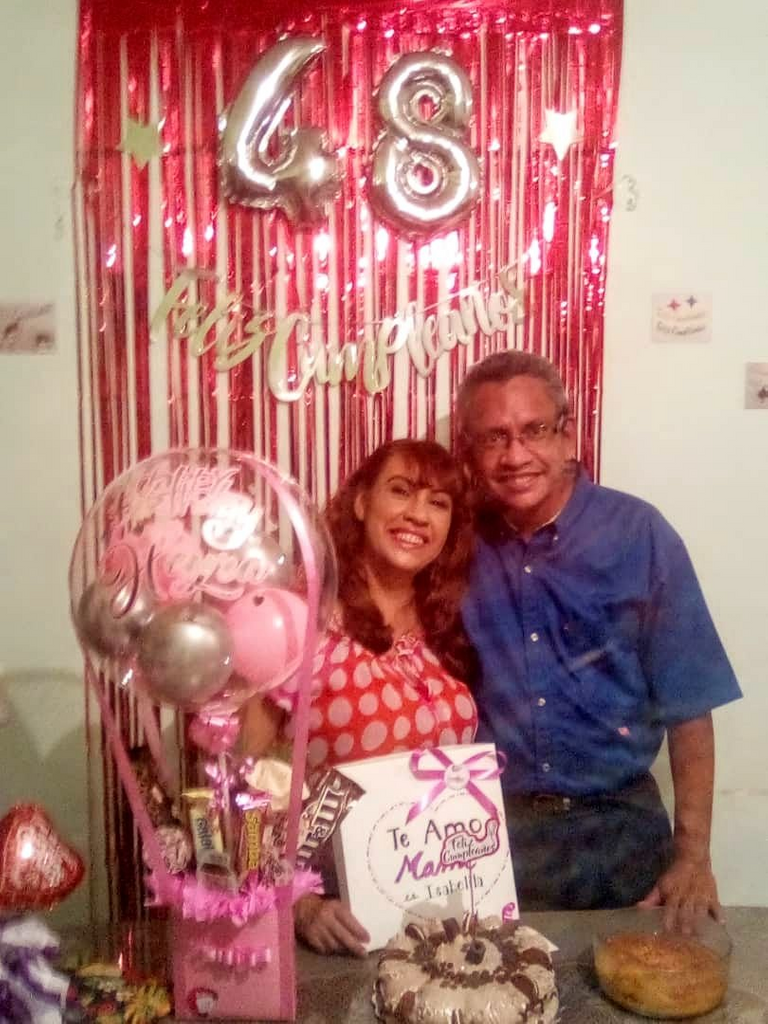 My brother
Celebrating life with my parents is a blessing, their little girl is already 48 years old....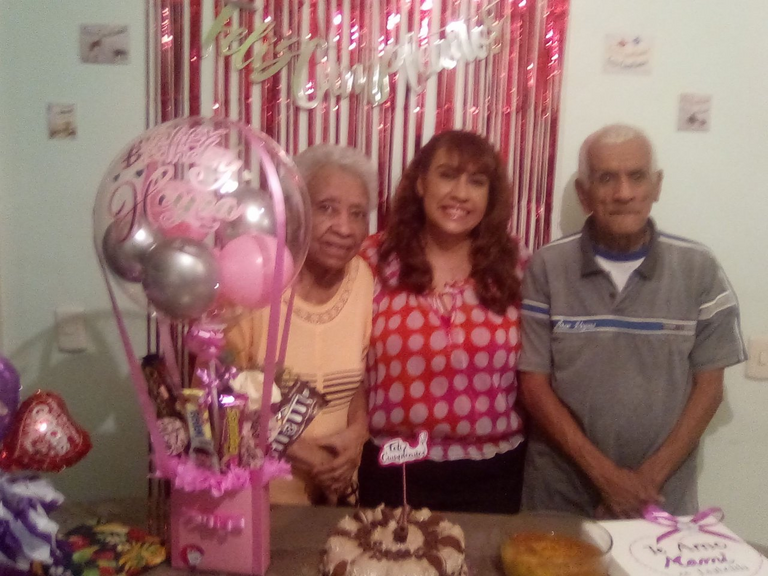 My parents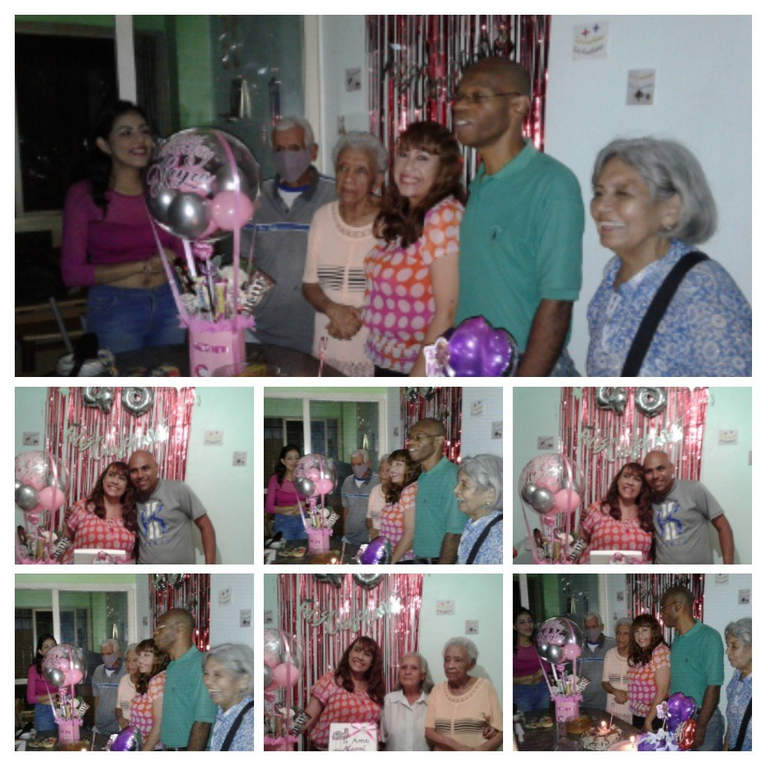 Together celebrating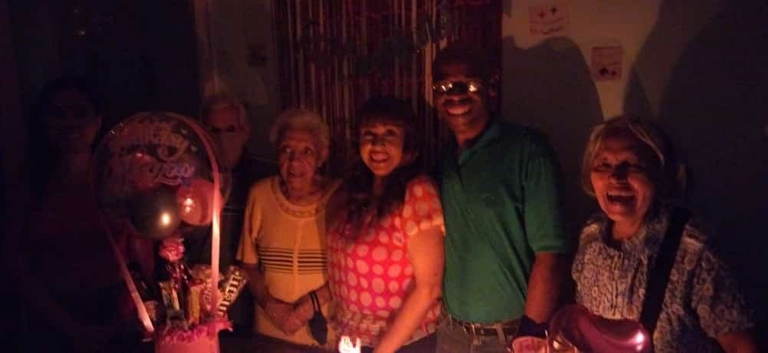 We wish you a happy birthday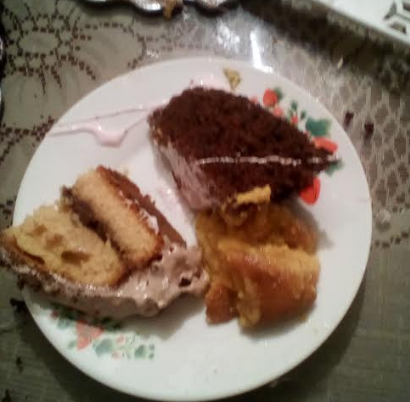 2 cakes and a quesillo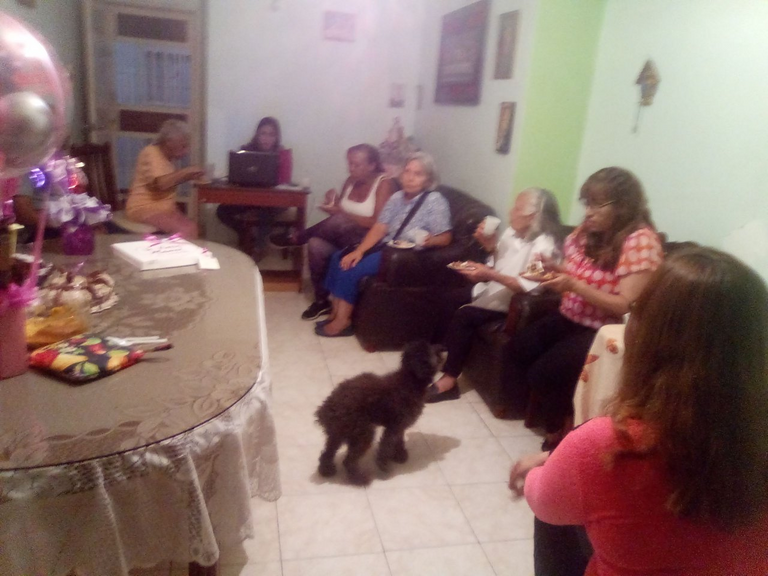 Eating birthday's cakes
Thanks for read my post
Have a nice day.

---
---