[ESP-ENG] Agradecida con esta oportunidad-Grateful for this opportunity
¡Hola Hivers!
Hi Hivers!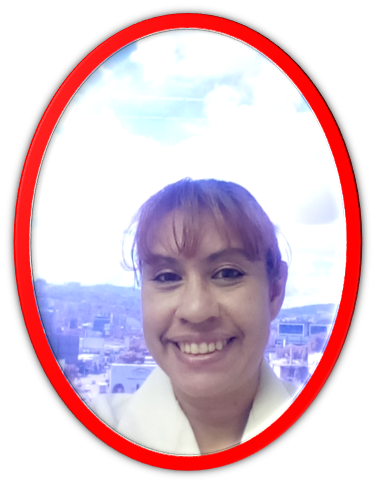 El día que comencé el curso el cielo estaba hermoso y yo feliz
  The day I started the course the sky was beautiful and I was happy

Desde noviembre 2020 hasta marzo 2021, estuve realizando un curso de aprendizaje y enseñanza del inglés, fue un curso intensivo, una preparación exigente diariamente. Dedicación exclusiva. Aprendí muchas cosas, conocí nuevas personas. Una experiencia muy gratificante. Agradezco a Dios esta oportunidad, agradezco a mi amiga Nancy Maita por contarme de esta oportunidad de aprendizaje, agradezco a Fyr Lois por concederme la beca de estudios.
From November 2020 to March 2021, I was doing a course in learning and teaching English, it was an intensive course, a demanding preparation daily. Full time. I learned many things; I met new people. A very rewarding experience. I thank God for this opportunity; I thank my friend Nancy Maita for telling me about this learning opportunity, I thank Fyr Lois for granting me the scholarship.
Agradezco a Dios por el personal del instituto, por mis compañeros de estudio, por mis profesores, por las señoras de mantenimiento, gracias por hacerme sentir en una burbuja, en un lugar limpio, bonito, con agua, con papel higiénico, donde nos ofrecían café y nos consentían a cada uno, con el café como le gusta, por ejemplo, mi café claro y dulce "guayoyo", el de mi amiga sin azúcar… Gracias por la amistad que cultivé con los compañeros de estudios. Gracias a todos por el apoyo.
I thank God for the institute staff, my classmates, my teachers and the maintenance women. Thank you for making me feel in a bubble, in a clean, beautiful place, with water, with toilet paper, where they offered us coffee and they pampered each of us, with the coffee as they like, for example, my light and sweet coffee "guayoyo", my friend's without sugar ... Thank you for the friendship that I cultivated with my colleagues. Thank you all for your support.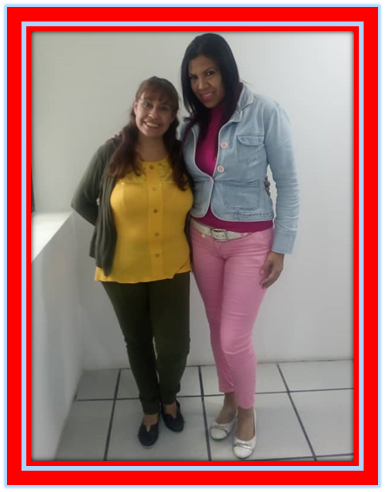 Con mi amiga Nancy / With my friend Nancy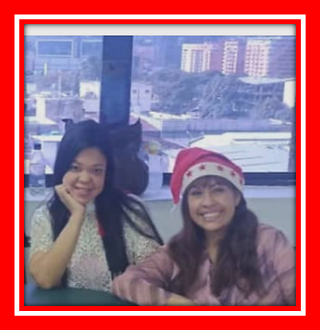 Con Karen mi nueva amiga/With Karen my new friend

El curso tuvo varias etapas, una parte online y otra presencial, tuvo actividades individuales y actividades grupales. Muchas tareas, dinámicas, estrategias y actividades. La empresa celebra los cumpleaños y las festividades, por ejemplo, el día de acción de gracias y Navidad. El compartir diario hace que surja la confianza y la amistad. ¡Realmente la pasé bien!
The course had several stages, an online part and a face-to-face part; it had individual activities and group activities. Many tasks, dynamics, strategies and activities. The company celebrates birthdays and holidays, such as Thanksgiving and Christmas. Daily sharing brings out trust and friendship. I really had a good time!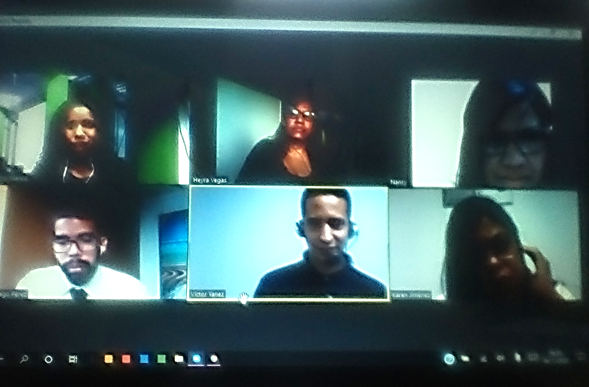 Clases online/Online classes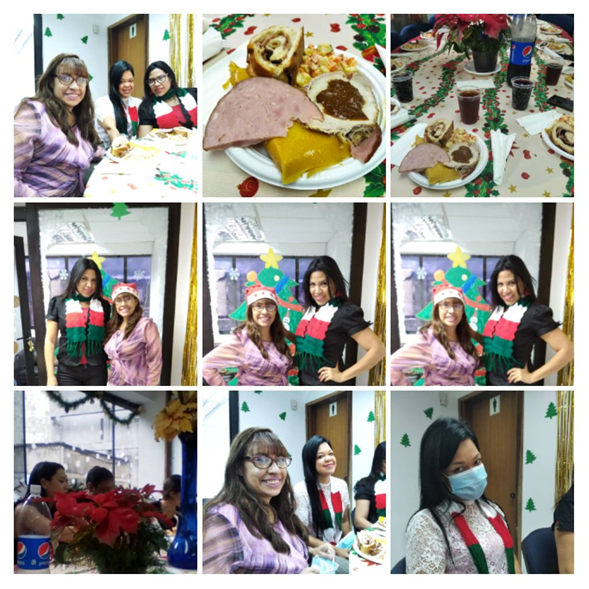 Celebrando/Celebrating

Puedo decir que mejoré mi inglés, que aprendí varias estrategias, técnicas de enseñanza y herramientas tecnológicas para dar clases de inglés online. Todo lo aprendido mejora mi práctica docente y contribuye en la calidad del servicio que presto de enseñanza del idioma inglés, en cursos de inglés personalizados o grupales (máximo 4 personas), en los niveles básico, intermedio, avanzado y conversacional, dirigido a niños, jóvenes y adultos. También dicto cursos especializados de inglés en el área de administración, informática-computación, educación, turismo, inglés instrumental. Si quieres aprender inglés, puedes contar conmigo, con la @profeheyra.
I can say that I improved my English, I learned several teaching strategies, techniques and technological tools to teach English online. Everything I learned improves my teaching practice and contributes to the quality of the English language teaching service I provide, in personalized or group English courses (maximum 4 people), at basic, intermediate, advanced and conversational levels, aimed at children, youth and adults. I also teach specialized English courses in the areas of administration, computer science, education, tourism and instrumental English. If you want to learn English, you can count on me, with @profeheyra.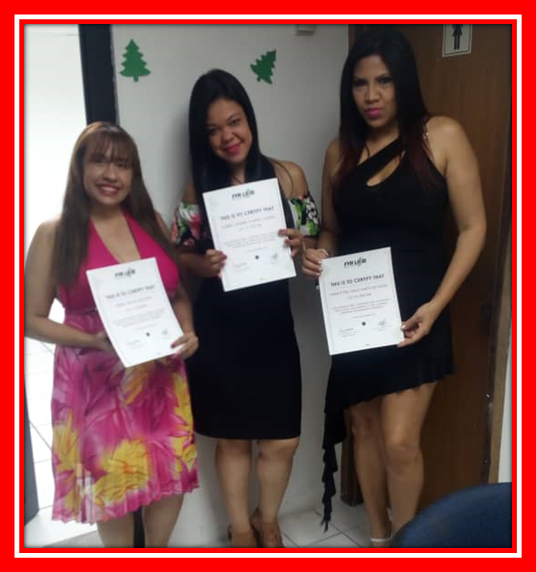 ---
---