Greetings to all this amazing Community!
To begin with I must say that I am big fan of food, almost every food around the globe.
I love to cook and try all typical kinds of foods every time I got the chance. I love the typical food from my country of origin but I do not waste time to try something different when the time comes!
I live in Latin America, specifically in Venezuela but this does not stop me when discovering taste and international flavors are on my path. Also love food-fusion; it varies from countries or regions: Tex-Mex, Mexican, Indian, American, Asian, Italian & French cuisines are my top delicious dishes.
Anyway, this time I would like to share what I had for lunch today. I was craving for so long some Chicken Ramen so, why not? I had for lunch a very tasty Chicken Ramen bowl.
I know what you might be thinking "but this is a packaged soup!" Do not worry about it because I added some other ingredients to make it unbeatable-good!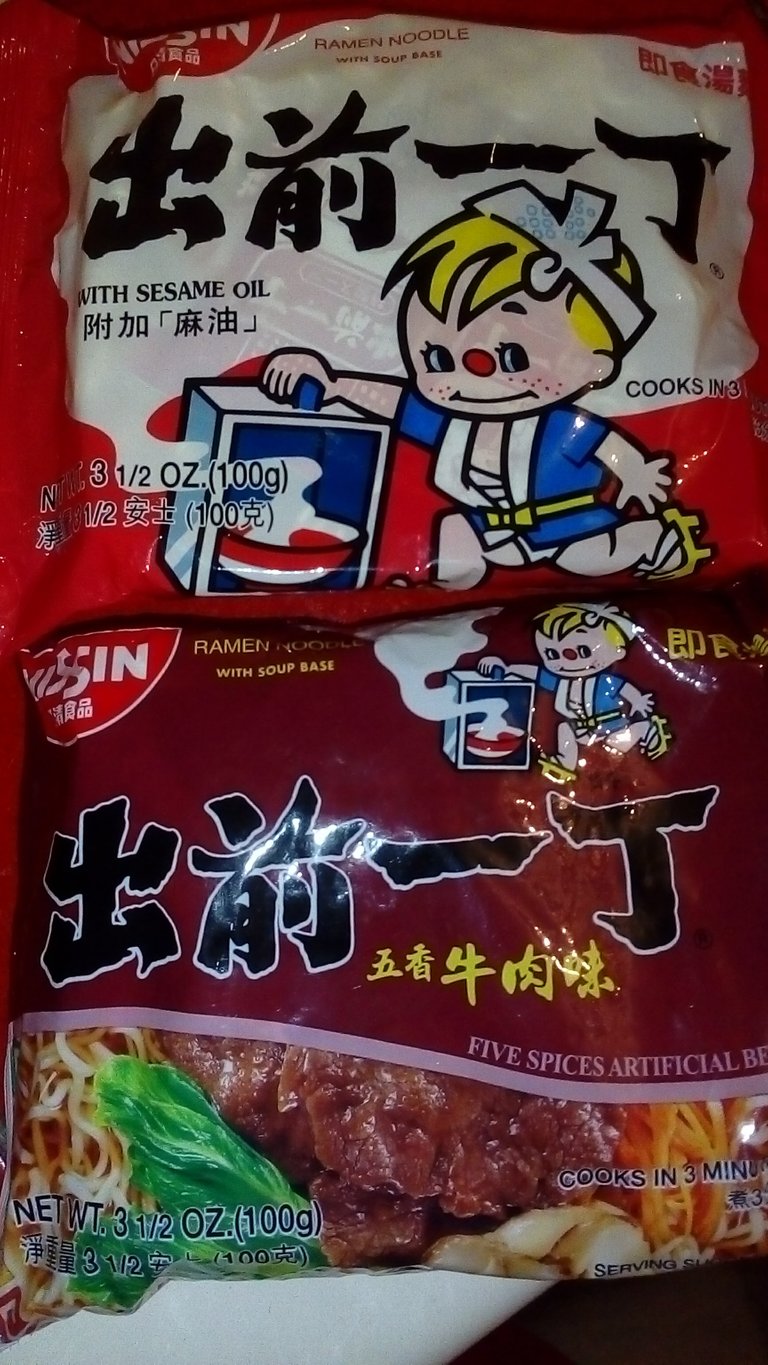 Packaged Ramen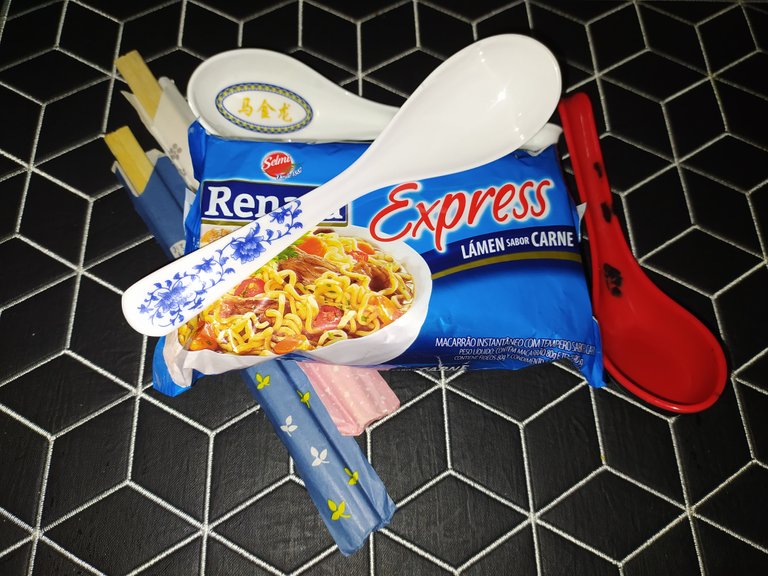 Packaged Ramen, pair of chopsticks and my special cutlery for Ramen
In the preparation of the packaged soup I added: sprouted beans, chopped mushrooms, green onion, breast chicken, soy sauce and boiled eggs. The flavor mixture was incredible; I transformed a simple dish into something really good.
I used two different brands of packaged soups; one for each dish and voilà!
This meal is for two serves.
First at all:
-Boil the eggs in a separate pot however you like: hard boiled, soft boiled or plain (I only needed two).
-Slice one chicken breast and prepare a homemade chicken stock (just boil the chicken with a pinch of salt and pepper and let it simmer for 10 minutes to infuse the flavors). Save this broth for later.
-Chop and boil the mushrooms separately for about 5 minutes; add some soy sauce.
-Chop the green onion.
-Wash and rinse the sprouted beans.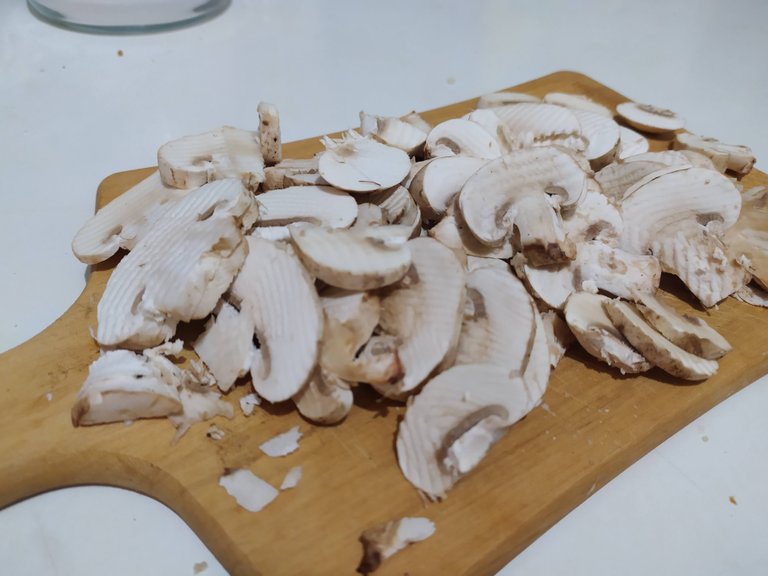 Chopped Mushrooms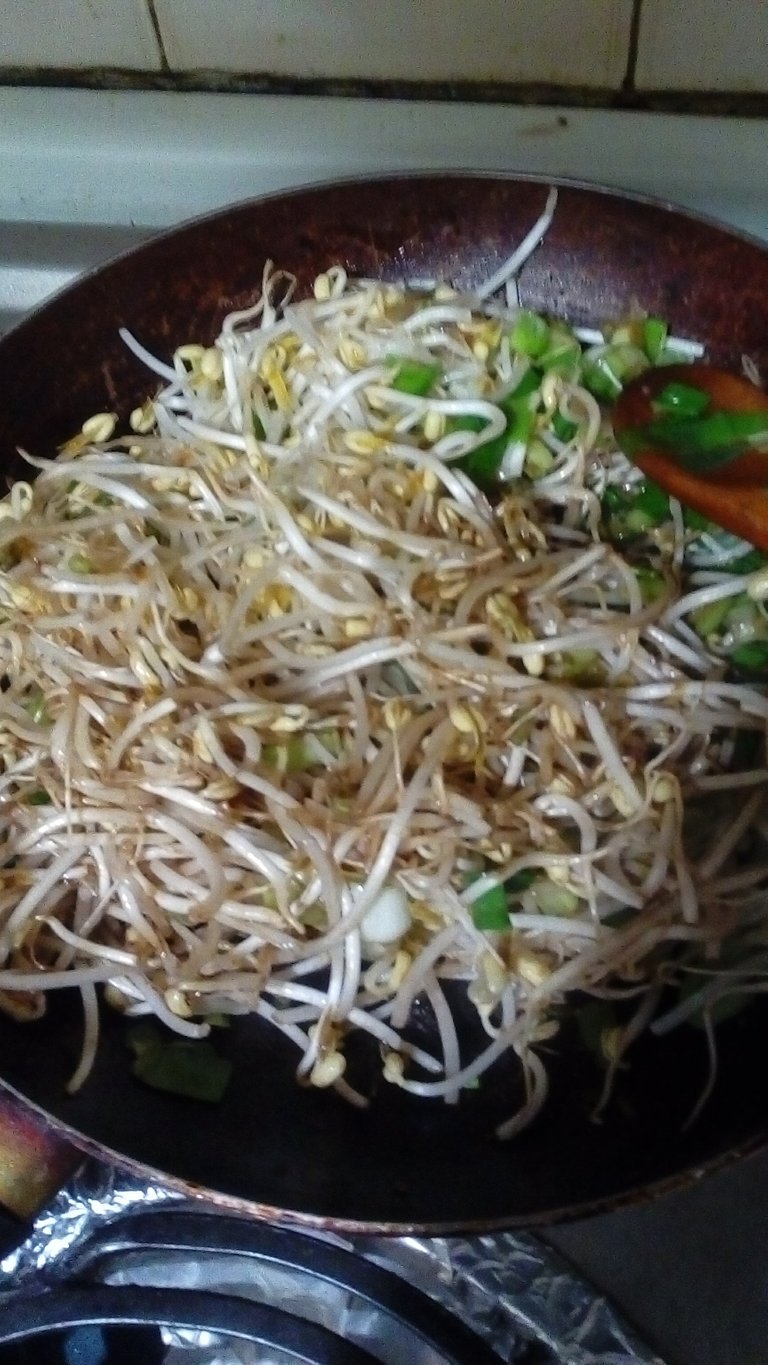 Sprouted Beans and Green Onions
It is simple, just follow the package's instruction but this time you are going to use the chicken broth to cook the noodles.
When the rice noodles are ready (the cooking instructions depends on each package, it might be between 3 to 5 minutes in order not to get them soggy), you just serve in a bowl alongside the broth; then you just need to add the rest of the previous extra ingredients; if you want you must add some Sesame oil when serving.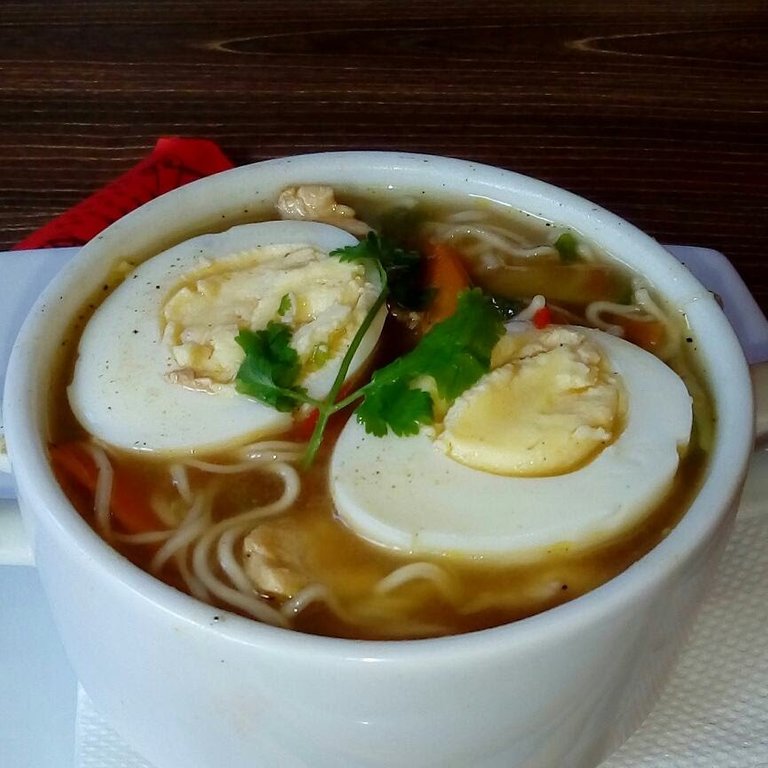 Tasty Chicken Ramen Soup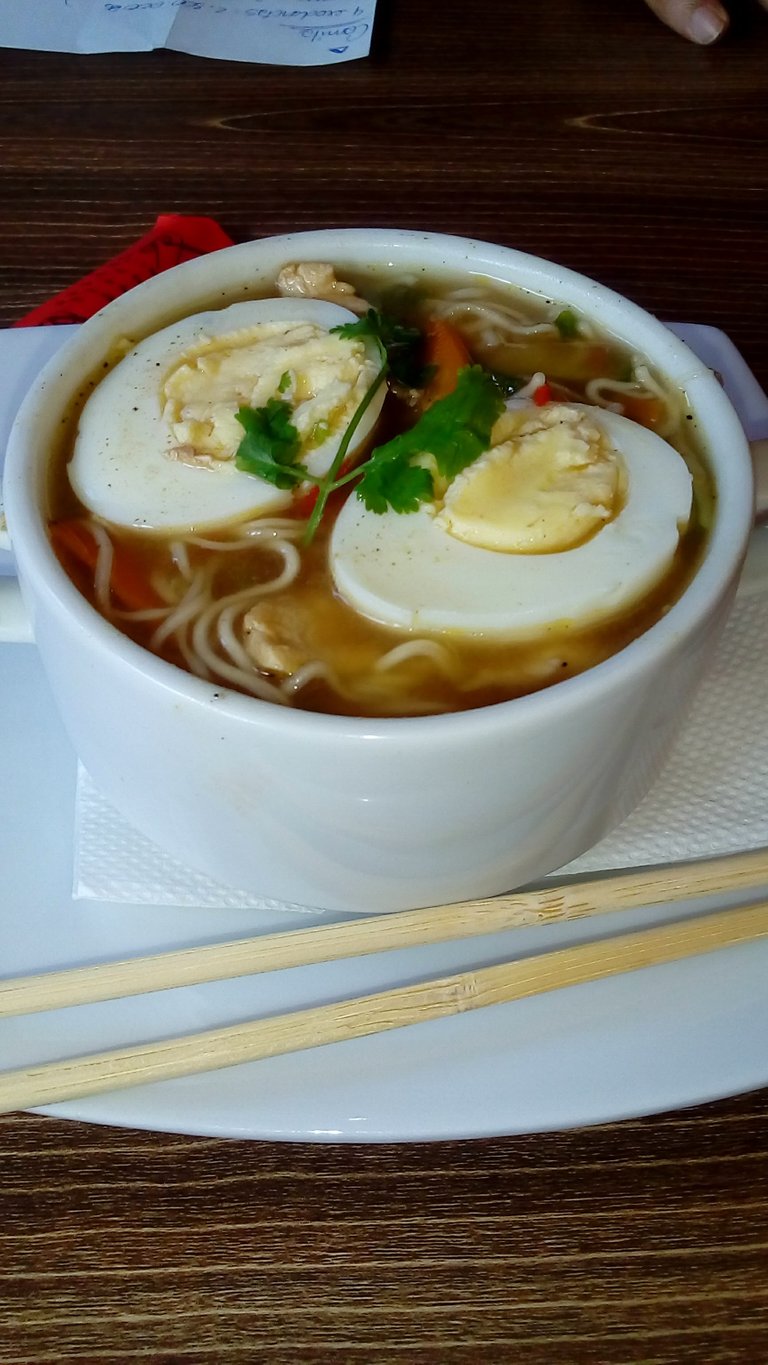 Tasty Chicken Ramen Soup
Enjoy!
Bon appétite!
---
Disclaimer: All photographs are my property and were taken with Smartphone Xiaomi Redmi Note 8.
---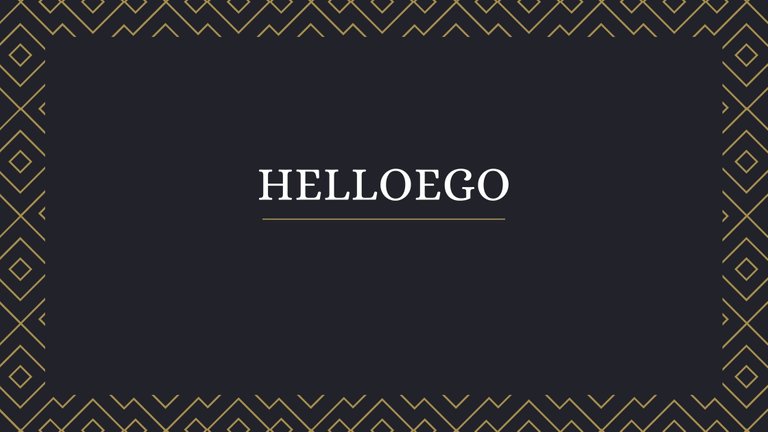 Banner created on Canva