Hi everyone, on this occasion, I want to show you a beautiful plant that I took in the backyard of my house. Here's the photo.
![img_0.9407314105641672.jpg](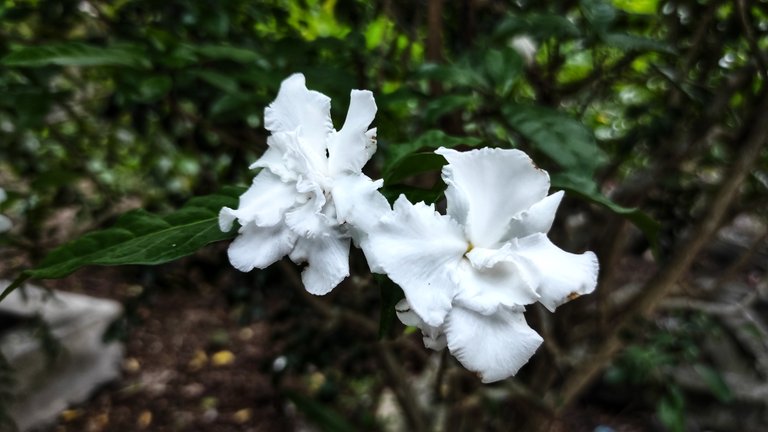 )
The name of this beautiful flower is Tabernaemontana divaricata. In Indonesian this flower is called mondokaki. However, the call for this interest differs in different regions in Indonesia. This flower comes from India and then spread to other tropical areas.
![img_0.13230424249103231.jpg](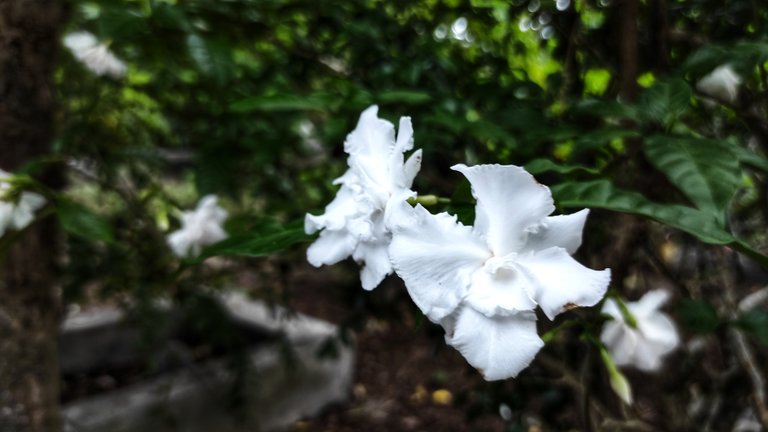 )
The mondokaki plant has pure white flowers. At first glance, it is very similar to jasmine. These flower buds also resemble jasmine, but before blooming, the flowers are round and green. The green color is the cover of the flower before it blooms. The leaves are slightly oval and pointed at the tip. The trunk is hard and branched. This plant grows upwards, although like that the stem is not too enlarged and grows up to 3 meters.
![img_0.19294513297690835.jpg](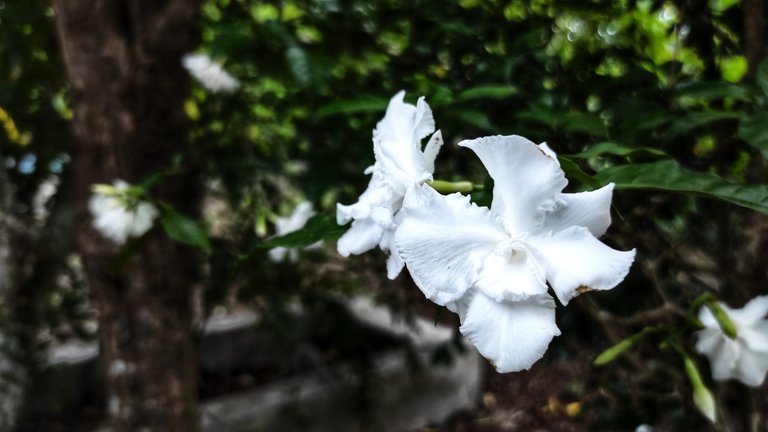 ) Heres I'll show you how the flower looks when it still bud. ![img_0.509238599952026.jpg](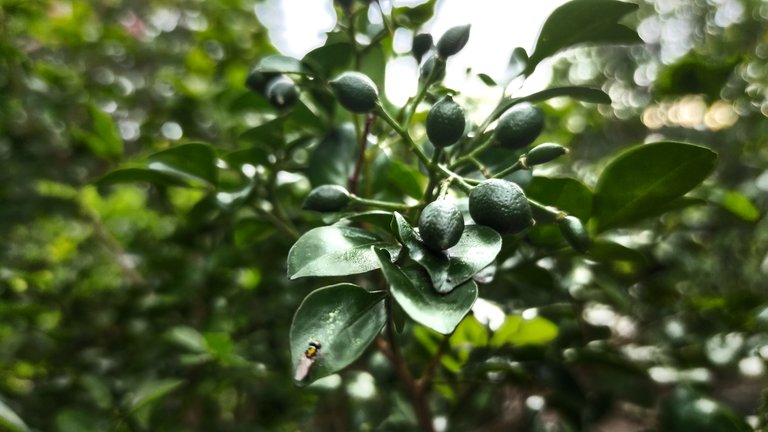 ) ------------------------------------------------- ![img_0.8951511509934276.jpg](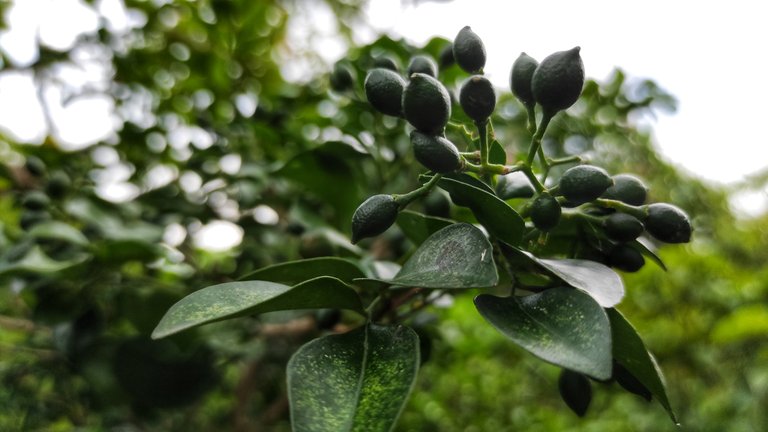 ) here ill show you other photos of this flower ![img_0.2196164052438691.jpg](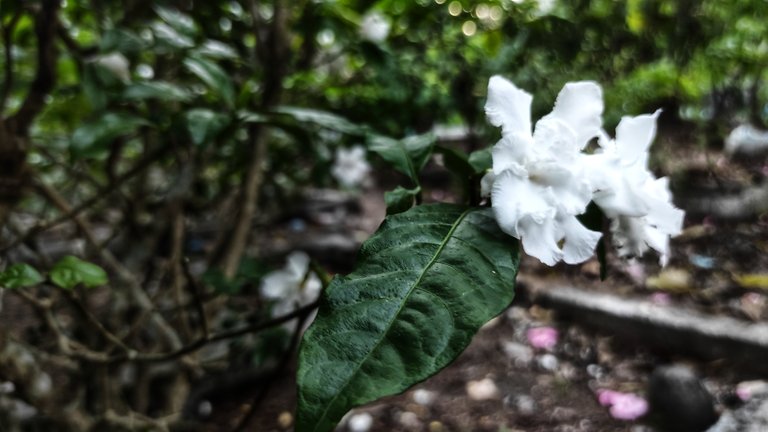 ) ------------------------------------------------- ![img_0.06568517965957091.jpg](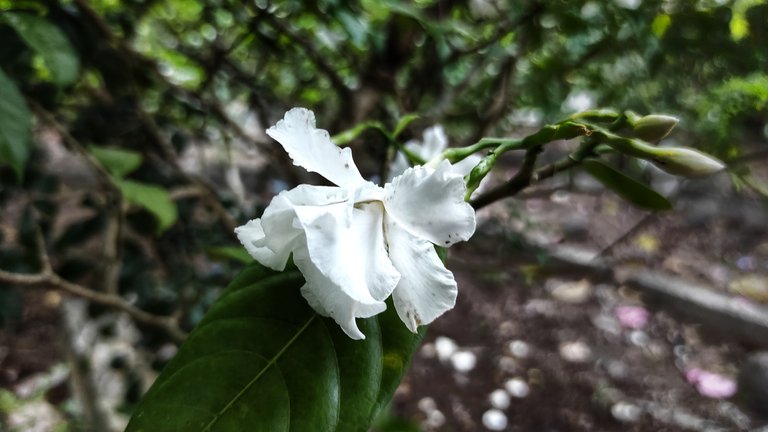 ) ------------------------------------------------- ![img_0.4564147827225531.jpg](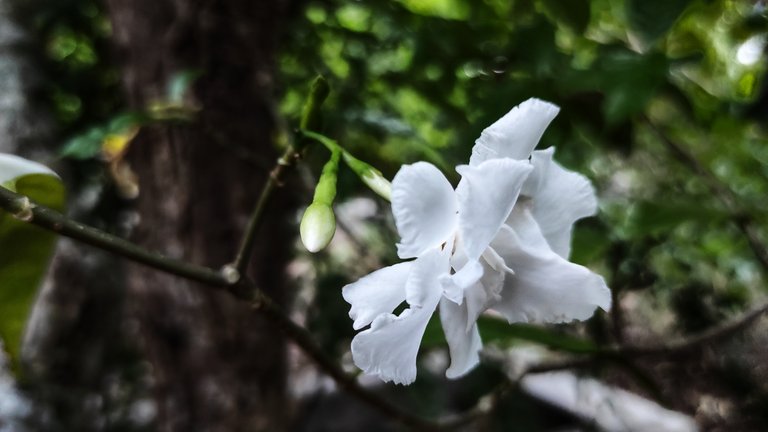 ) ------------------------------------------------- ![img_0.3807992176044094.jpg](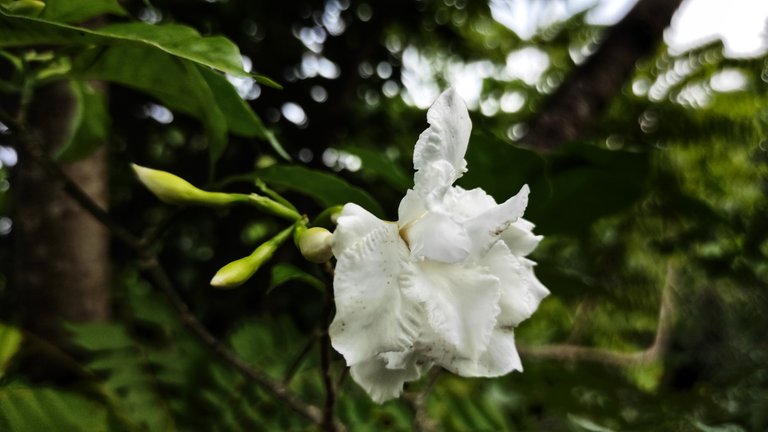 ) ------------------------------------------------- ![img_0.5195966556660063.jpg](
) ------------------------------------------------- ![img_0.8609488616567392.jpg](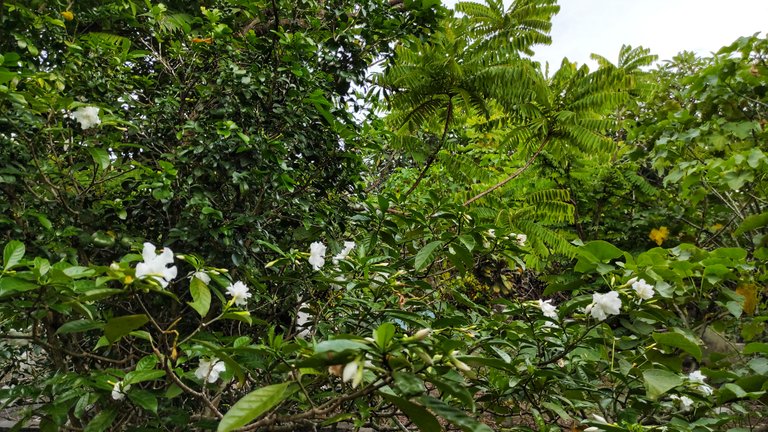 ) ------------------------------------------------- ![img_0.44977033732553695.jpg](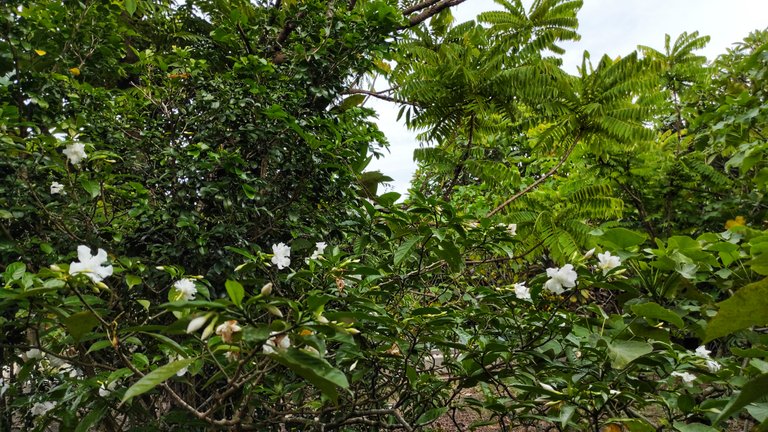 ) ------------------------------------------------- **the photos taked by : xiomi redmi not 9 pro** **target of photos : Tabernaemontana divaricata** **Location : Aceh, Indonesia** **Edited on : snapseed** **THANKS FOR VISITING MY BLOG💕** **REGARD ME,**
@harisfaris