Hi everyone, I would like to take this opportunity to show you a plant that I took in my backyard. Here's how this flower looks like.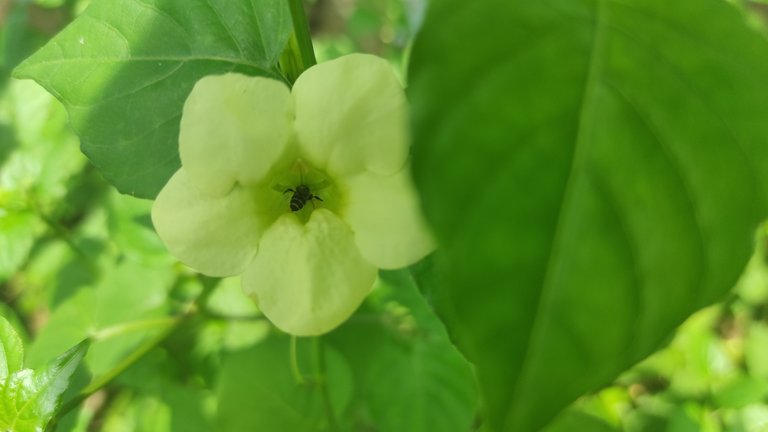 ---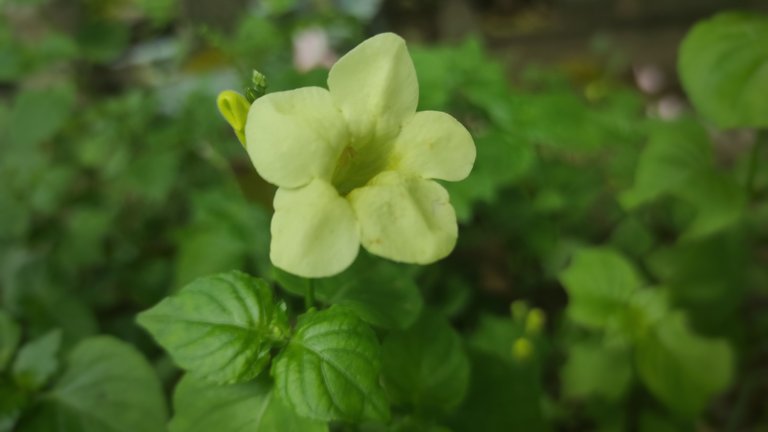 ---
Knowing the plant
The flower name is Asystasia gangetica. Indonesians often refer to this plant as "rumput Israel" It means is Israeli grass. This plant can be found anywhere, because this plant growth so fast and can grow in any condition. This plant is often found on roads and bushes. I found this plant in my backyard garden. I don't plant and care for it, but it grows fresh by itself like ordinary grass. I was interested to take some photos of this flower because it has a unique flower.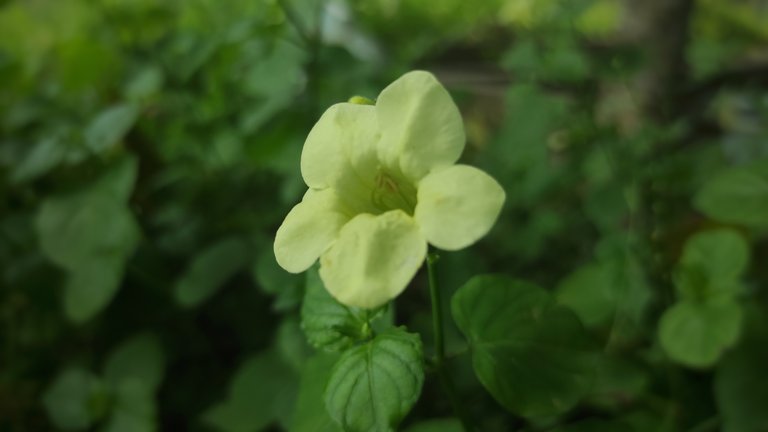 ---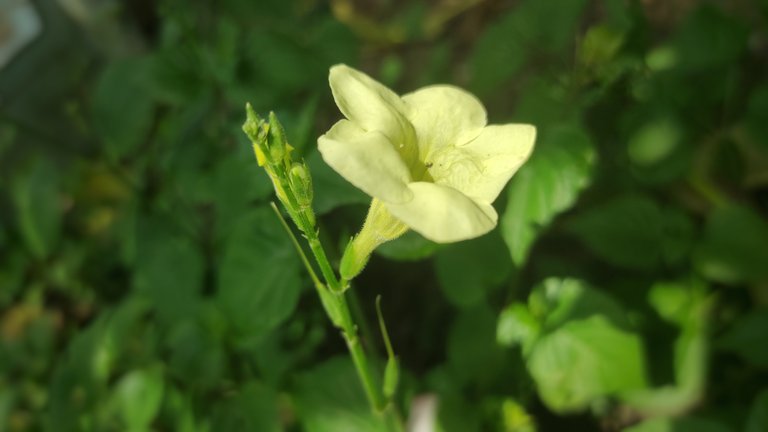 ---
How the plant looks like
Asystasia gangetica has five blossoms. The color is light green, slightly whitish. The leaves are creeping and dark green. At first glance, this flower grew like ordinary grass, thick and wide.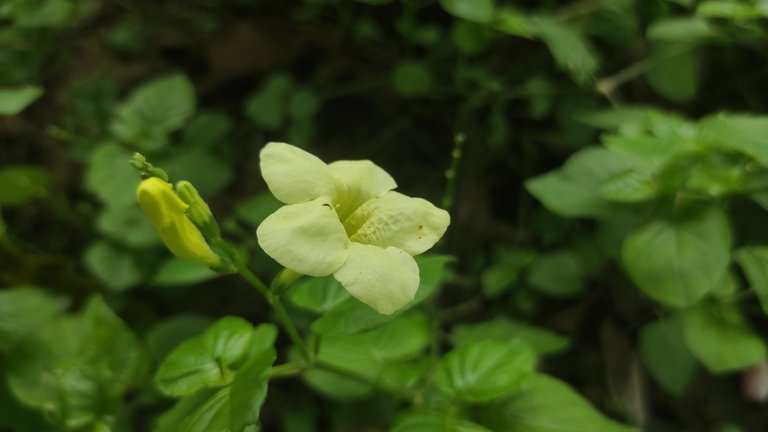 ---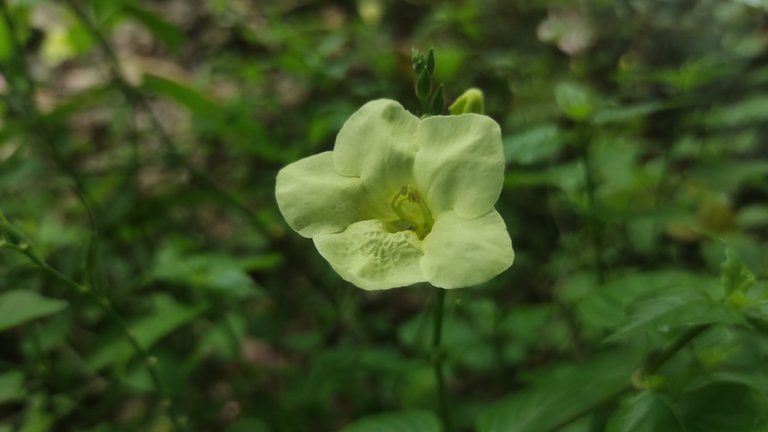 ---
Plant usability
Usually people do not make this flower as an ornamental plant, because the flower have no many special things about. However, this plant is interesting if to fill a garden that has dense shrubs, than our garden is filled with useless grass, it is better to plant this plant to make it look more beautiful. The ancients used this drug as medicine. In this plant contains drugs that can cure asthma, rheumatism, dry cough, and indigestion. Here are the photos I took of this flower.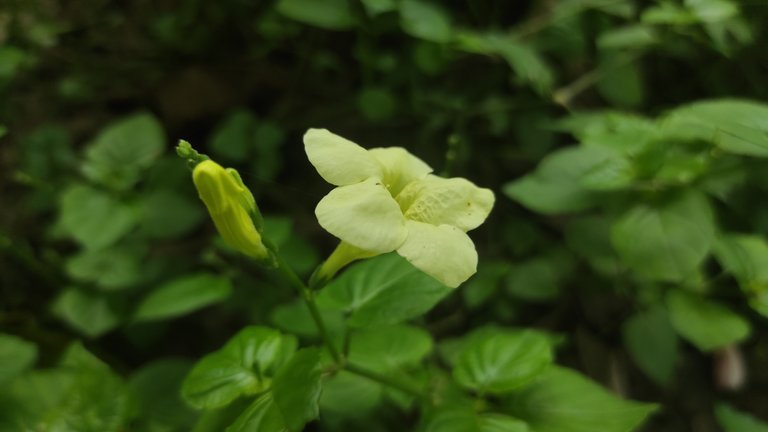 ---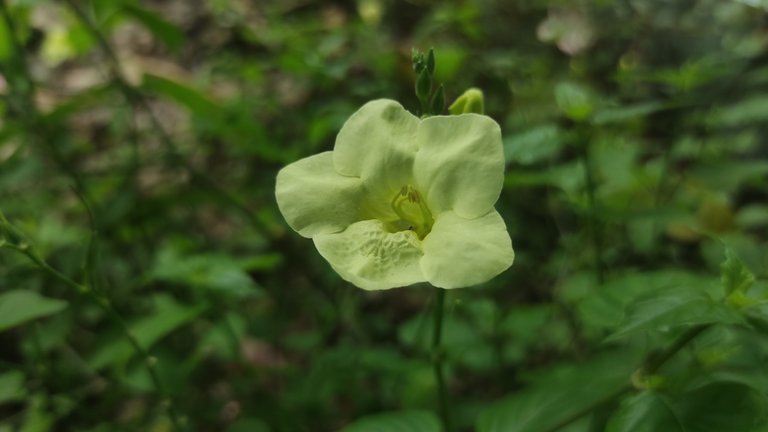 ---
---
the photos taking by : xiomi redmi not 9 pro
target of photos : Asystasia gangetica
Location : Aceh, Indonesia
Edited on : snapseed
THANKS FOR VISITING MY BLOG💕
REGARD ME,