I know I'm a little late to the game, but after writing my post yesterday about just getting started, I figured now was as good of a time as any to go ahead and knock out my introduce myself post. So without further delay here is my "introduce myself" to the Hive Blockchain post. Looking forward to sharing a little more about myself.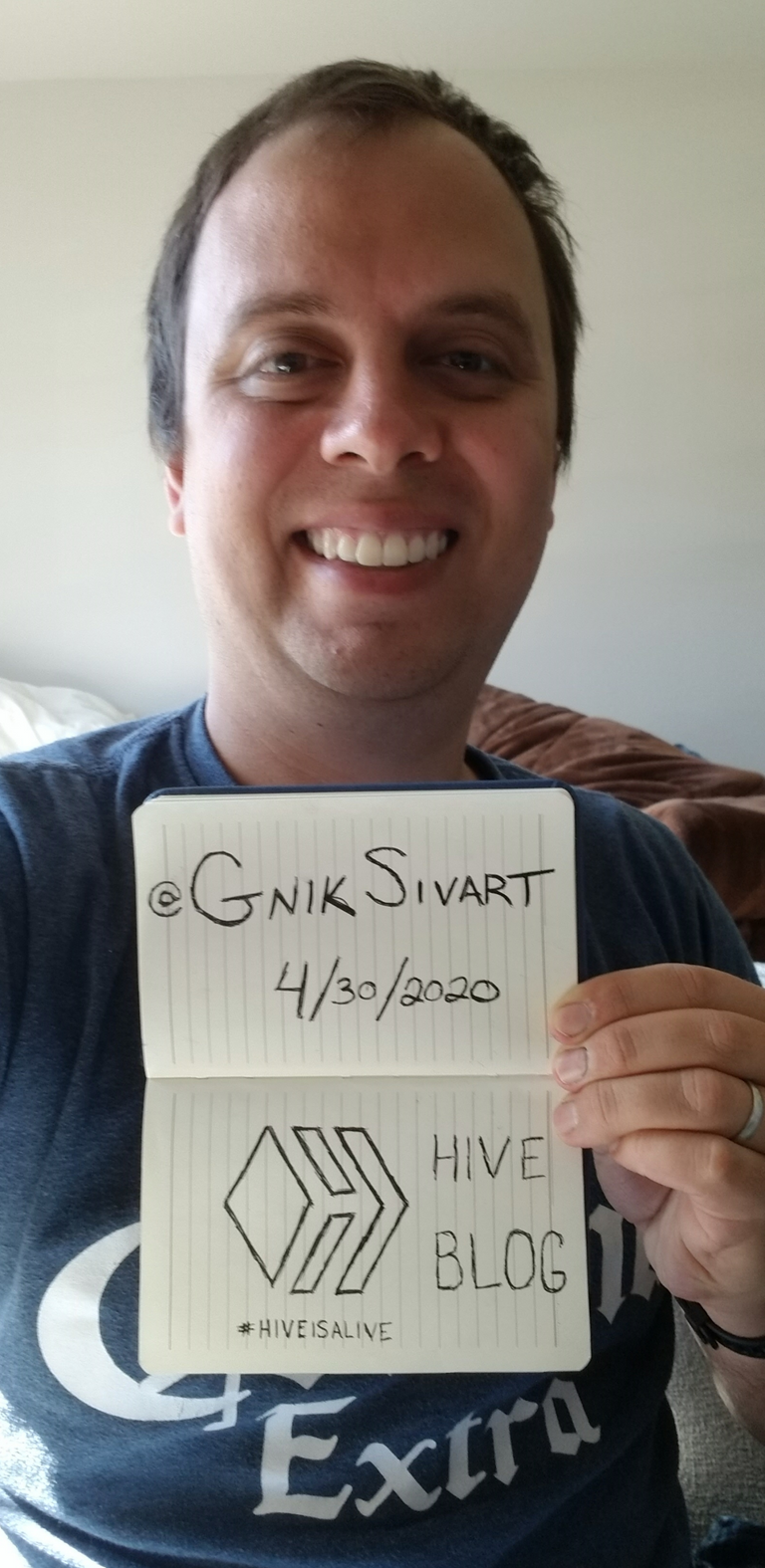 I'm in desperate need of a haircut
Work History
I spent 4 years going to McNeese State University and got my Mechanical Engineering Degree, with a minor in Math, after surviving 2 hurricanes. The first hurricane was Rita and caused the school to be shut down for about a month the fall of my Freshman year and Ike that hit the fall of my senior year, which only delayed school for few days to a week.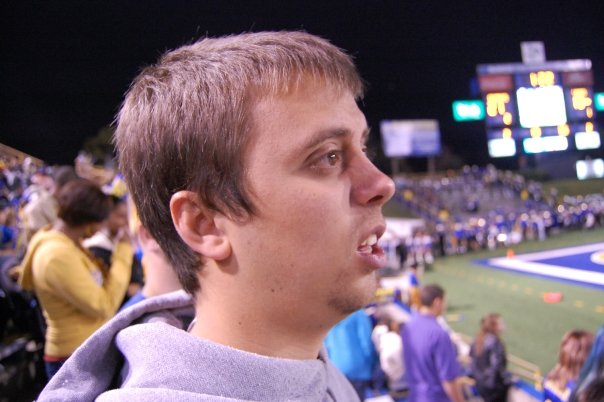 Go sports team of college I went to!
Then graduating in the Spring of 2009 was terrible as it was toward the beginning of the great recession which caused me about 9 months to find my first job, which was for a chemical company down in South Texas. There I spent about 3 years in "reliability" as a maintenance engineer and 1 year as the reliability and maintenance leader for one of the largest units on site.
After meeting my now wife, we moved up to North West Indiana where I spent 5 years working at an integrated Steel Mill as an improvement engineer, maintenance engineer, and reliability engineer. It was an interesting experience, to say the least, working within a union environment and glad to say I made it out without having to deal with a union strike.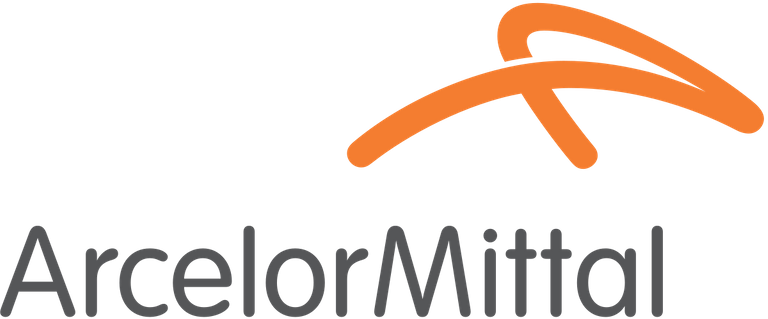 Source
To present-day, I'm working as a fixed equipment engineer with another chemical company as a bolted flange "specialist" and working on implementing ASME PCC-1. I've been here a little over 6 months now and it's a unique half union half non-union environment were I'm just trying to learn as much as possible as quickly as possible.
Family and Hobbies
As I stated earlier I met my now wife down in South Texas where I was working. She likes to joke that our relationship started off as I lie as I may have stretched the truth to get work to come work for the company I was working for at the time. We ended up moving closer to her family after her mom passed away a few years after we met to NW Indiana.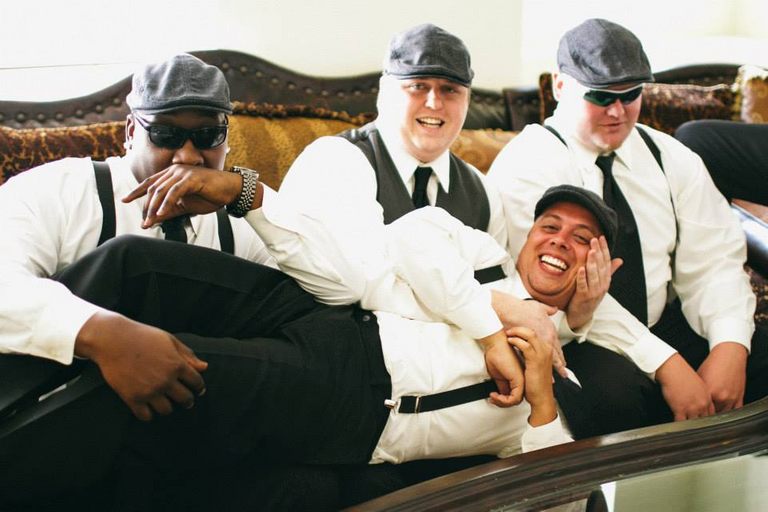 Friend in the middles wedding
6 months after moving there we found out my wife was pregnant with our first and a few years later we decided to get married at a small venue with close family and friends a few years after that. As my old boss liked to remind me we enjoyed doing things a little bit backward. One thing we found out a few months later is that our daughter was probably at the wedding as well because my wife was probably a few weeks pregnant at the time of our wedding.
So my wife and I have been married almost 3 years and we have a son that will be 5 in September and our daughter just turned 2. We just bought a brand new home and are enjoying living by a small pond in an active community that seems to be growing every month with some kids around the same age as ours.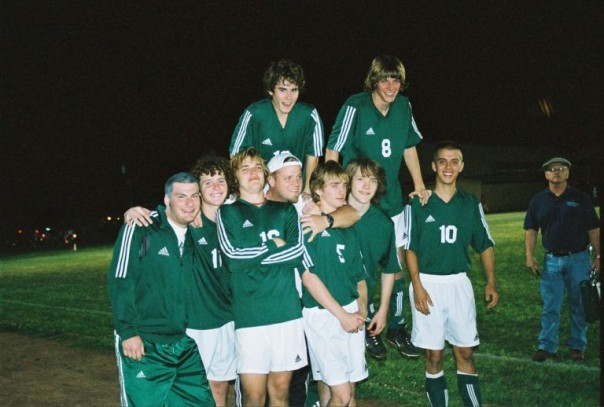 Me #10 highschool soccer team 2005
My passion for most of my life has always been Soccer. When I lived in Victoria I would make it to at least 1 Houston Dynamo game a year for the MLS. I don't know if it's really a "hobby", but I've also enjoyed researching and finding new ways to earn money on the side. Some of it has been more successful than others, and I think Steem/Hive has been the most successful so far.
I'm definitely not an avid outdoorsman, but I will never pass up a chance to go hunting, fishing, golfing, or almost anything outside. I'm a bit of a reader but it is pretty hit or miss on what if anything I'm reading at a certain time, and enjoy learning as much as I can about crypto.

Crypto
I'm not sure when or how I first heard about Bitcoin, but it was around 5 years ago now and started earning my first Bitcoin through the Bitcointalk forum and Bitcoin faucets. It wasn't much, but it got me started in the space learning how to send Bitcoin to different addresses and to eventually started my own Dogecoin faucet, as well as earning altcoins through faucets and tips on Reddit as well.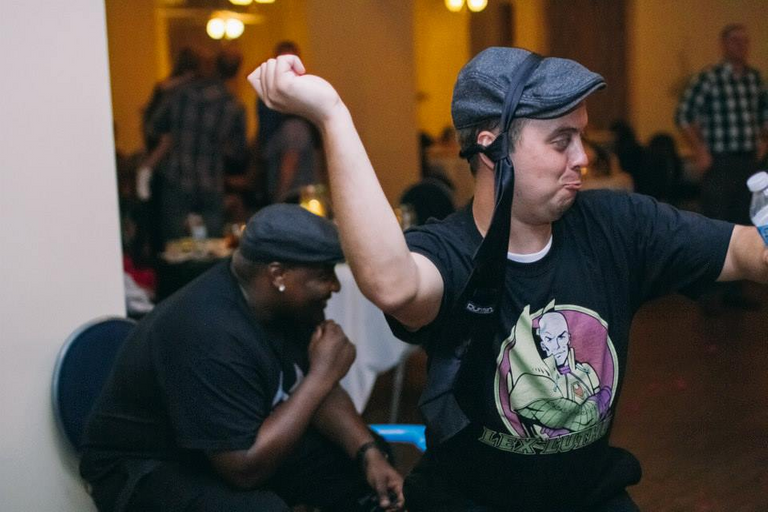 After realizing I was pretty much breaking even with my faucet and seeing how I was only making a few dollars a day through the faucet and didn't have enough crypto to trade yet, I took a break for a few years. It wasn't until I saw the price of Bitcoin climbing in the news again that I started playing around with Bitcoin again. I decided to lend some Bitcoin out via BTCjam and I think I ended up breaking even their as well and started learning how to trade alts on Bittrex.
After I was entirely in alts and Bitcoin continued to climb due to the halving and the Bitcoin Cash and other forks going on, I stopped trading as I was about 70 - 90 % down from the amount of Bitcoin I started with. After waiting for 6 months, when the alt season started, I was beginning to make profits on my altcoin purchases and started writing on Steem somewhere at this time.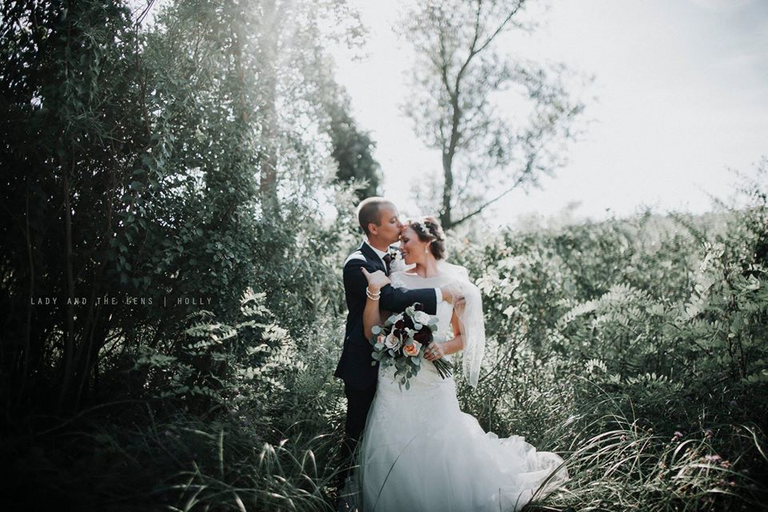 Sometime in June will be my 3 years in the Steem/Hive space and I have to admit it has gone by way too fast. I managed to become a dolphin at the beginning of the year and was earning about 500 Steem a month up until all the drama started to happen and put a little pause in my growth, but I'm back . . . well been back since HIVE was started.
I can't wait to continue my Steem journey on Hive and to continue to share my passions and help to promote the platform on Twitter, my friends, as well as any other places that I can. I love the dapps that are making the transition so far and can't wait to check out the new ones that will be developed for Hive and move from other blockchains.