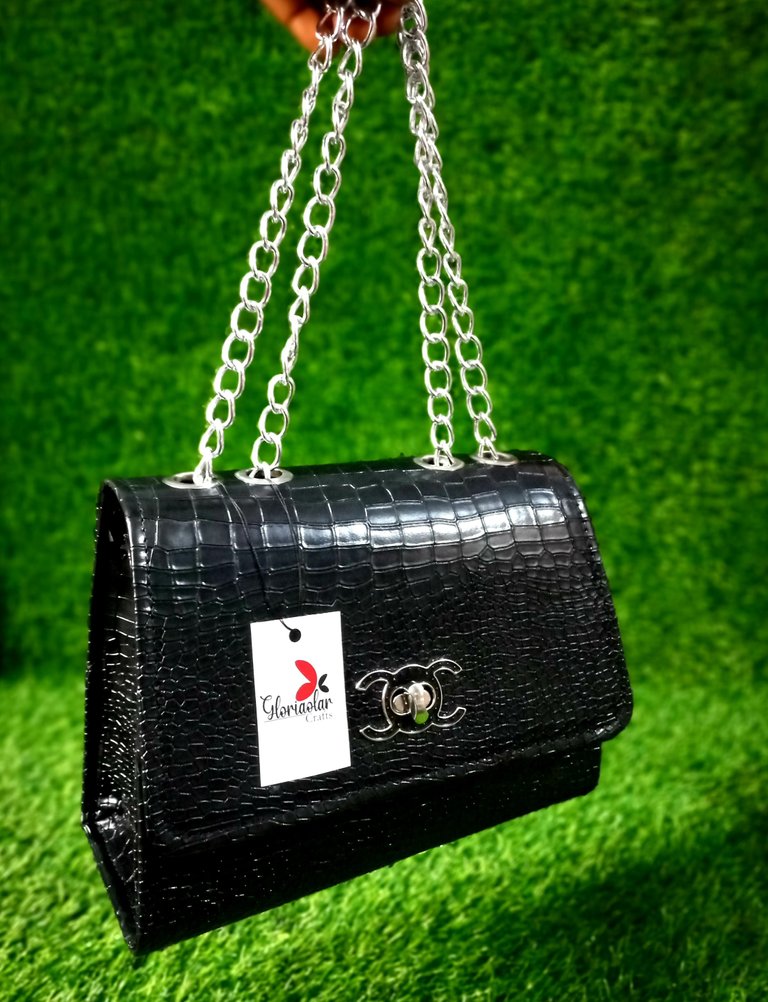 Good afternoon fellow hivers,
It's so good to be here again. A lot of things has happened to me these past few days. I've been quite ill and it's quite difficult to even make a post but I'm glad I'm better now and I'm here with my latest creation.
This morning I'll be sharing with us my new bad design. Its the same design as the one I made in this post but the difference is I used a different leather and I used ordinary chain instead of leather-chain as the one in that post. I felt if I use ordinary chain, the silver color will be able to pop out well on the black leather.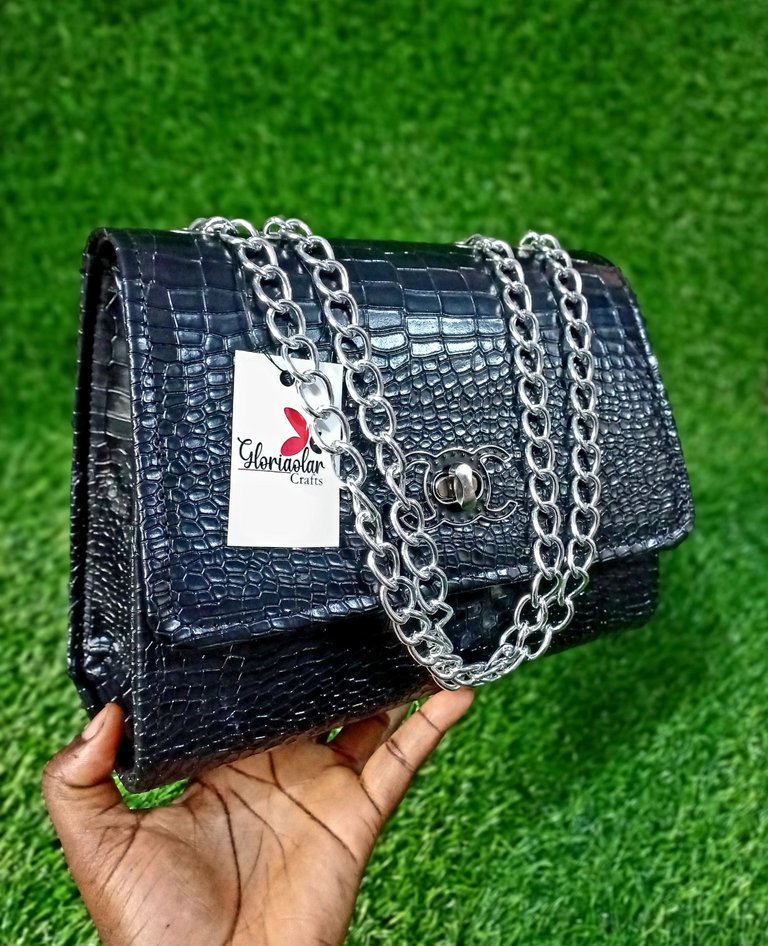 The materials I used to create the bags are the usual materials I use and they inckude:
Leather-board
Leather of choice
Suade material
Gum
Thick leather for the sides
Bottom pins
Chain
Eyelet
PROCESS
I used the pattern I made in this post to mark the leatherboard and the leather since its the same style. After marking I gummed them together. Fixed the lock and eyelet and gummed the lining together.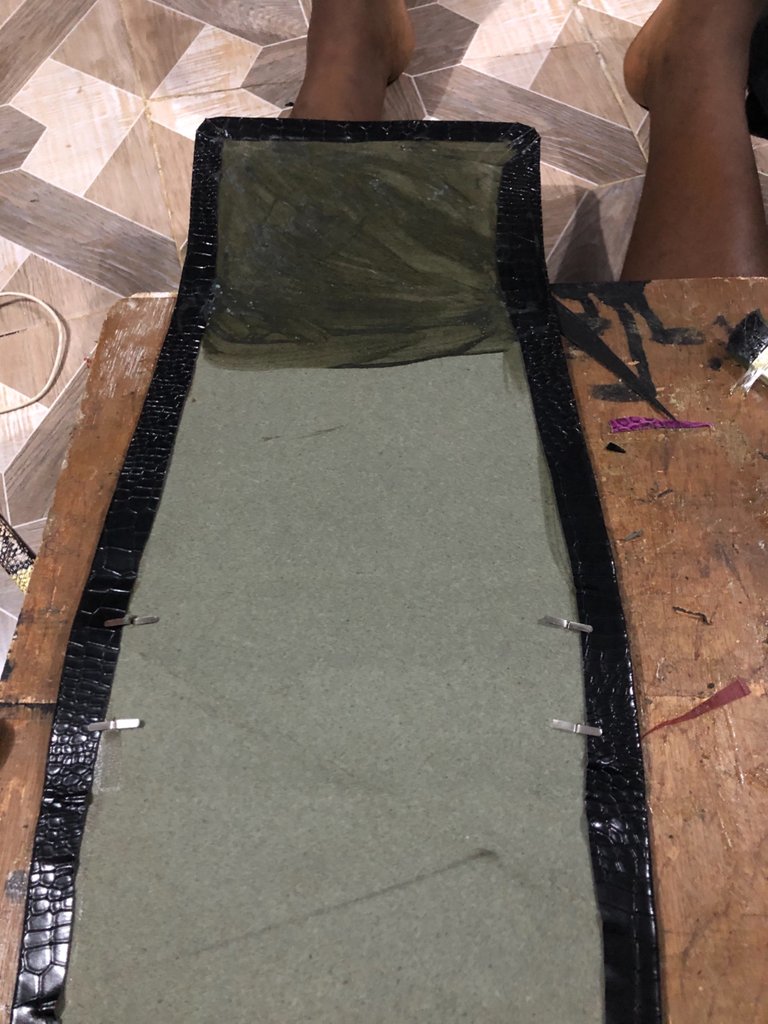 ---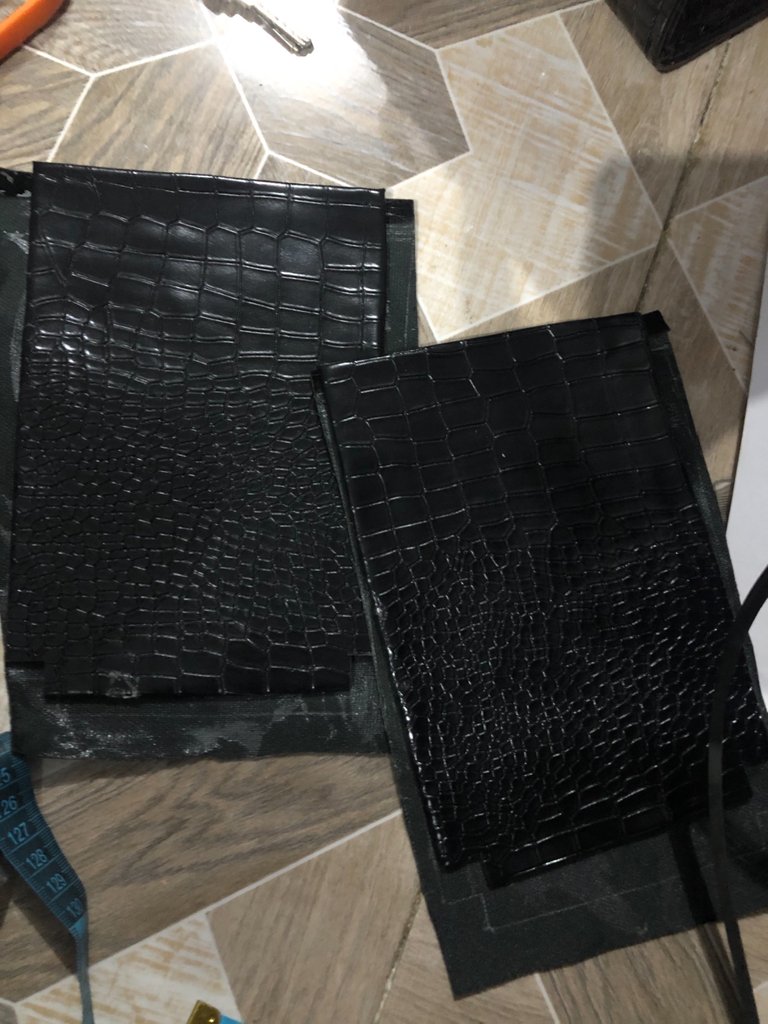 ---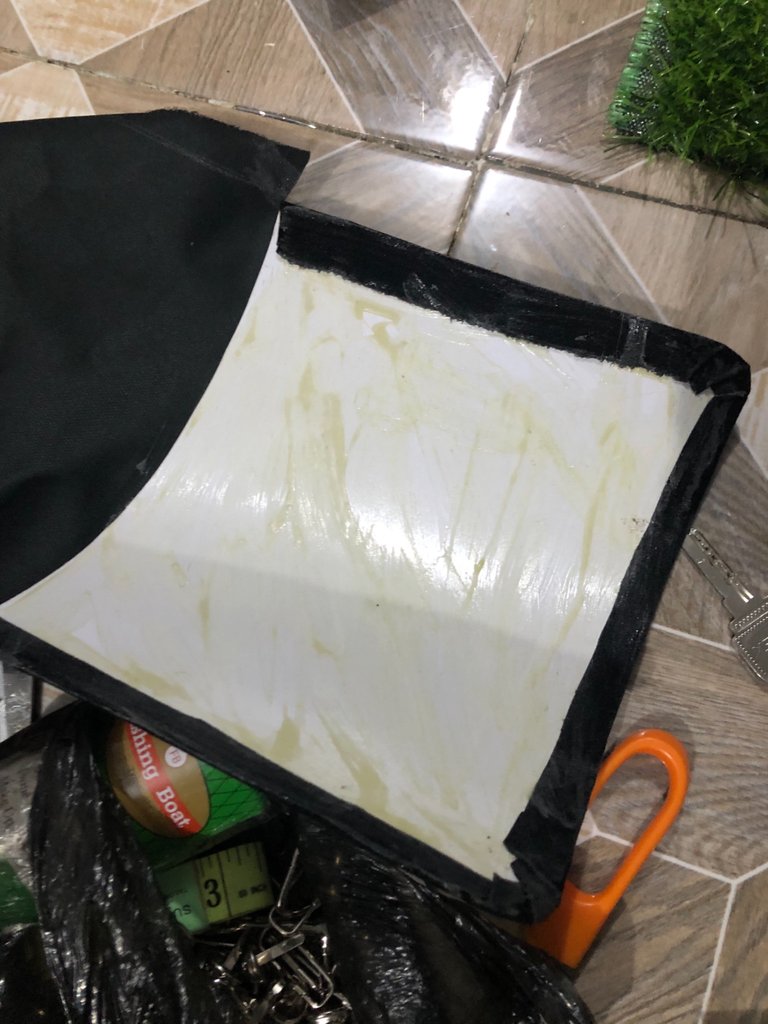 ---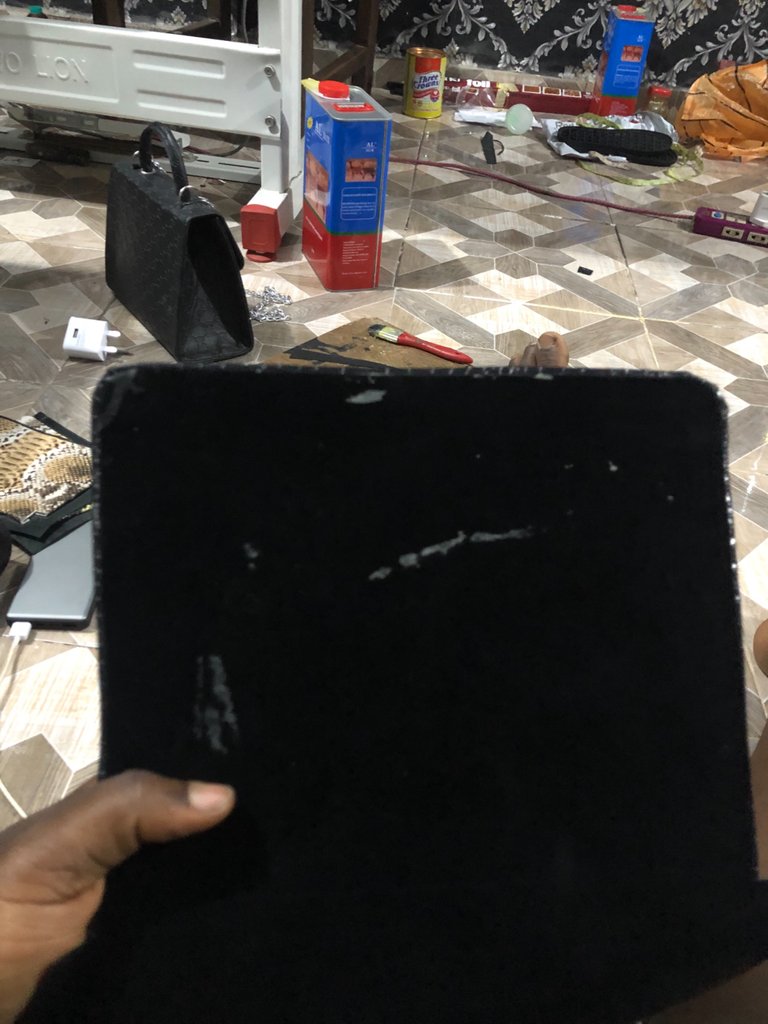 ---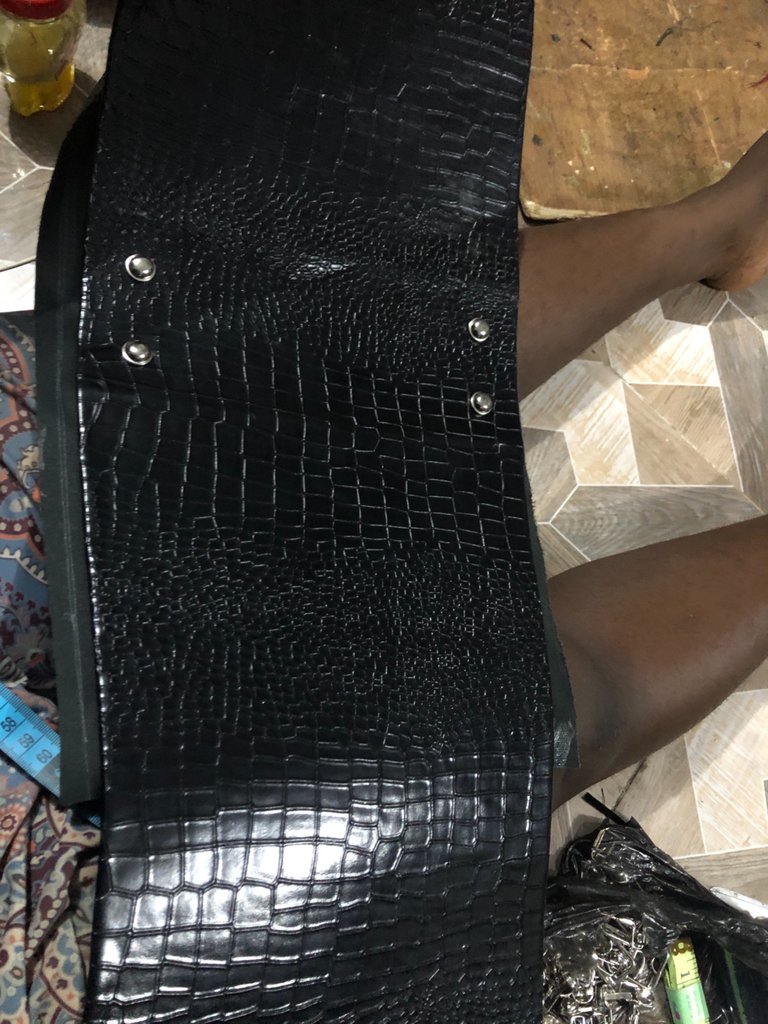 ---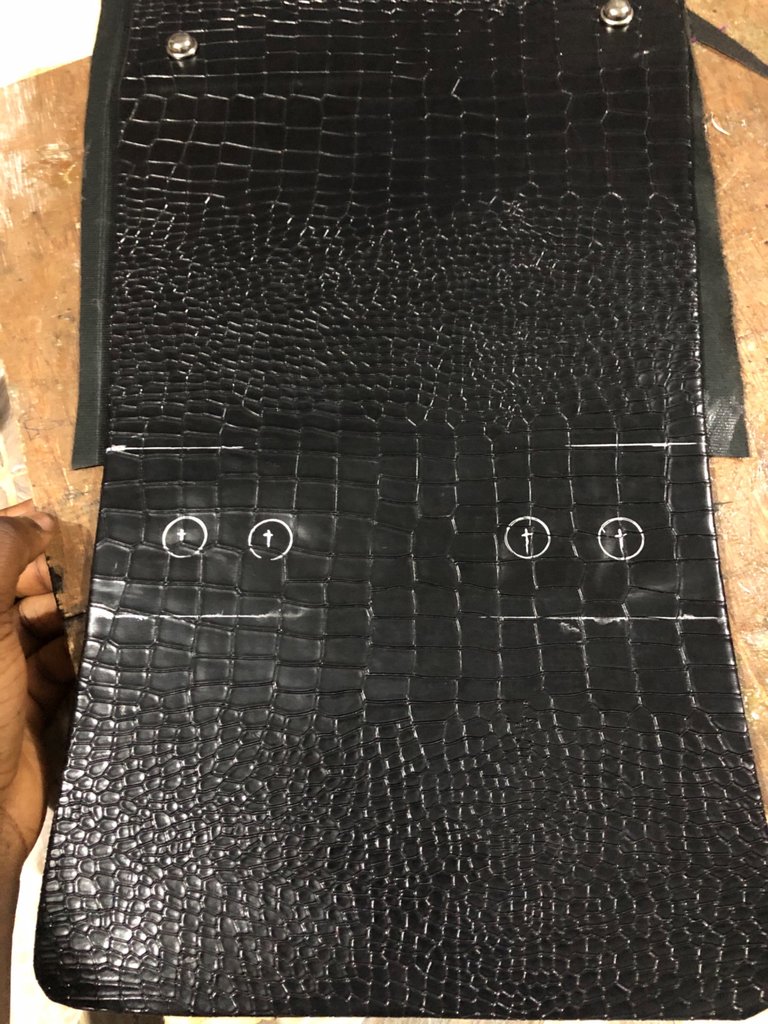 ---
For the eyelet fixing, I measured 1.2 inches from both sides and in between each eyelet. I also used cutter to make that round hole as I couldn't find my puncher and I fixed the eyelet rings manually using a hammer.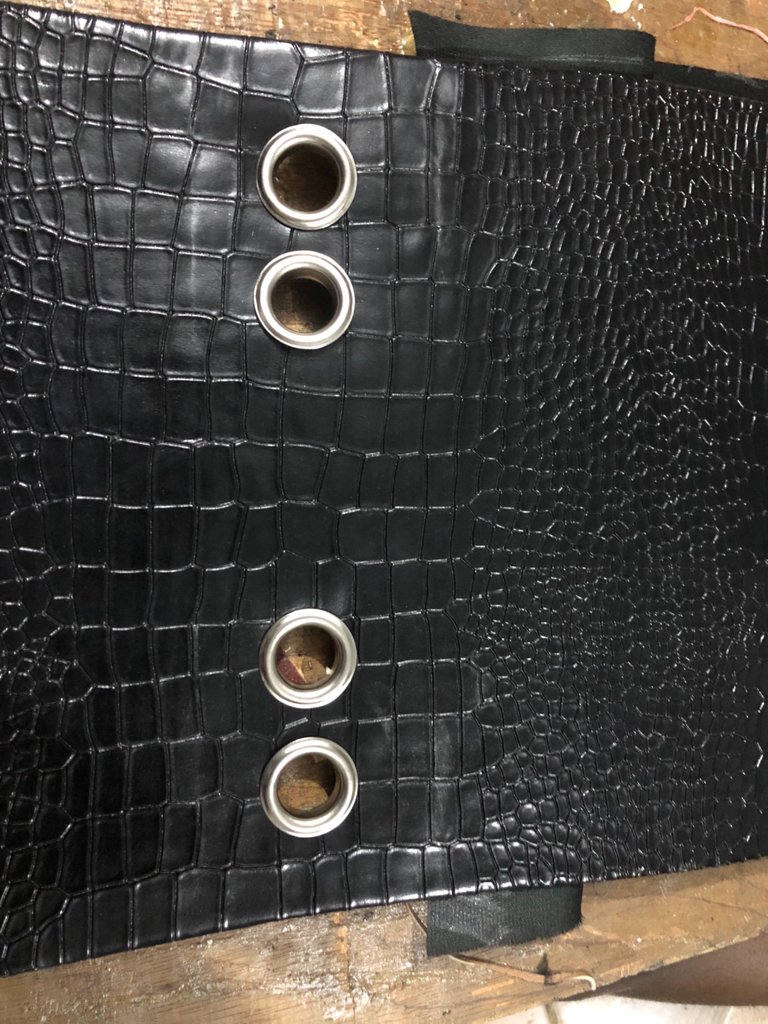 ---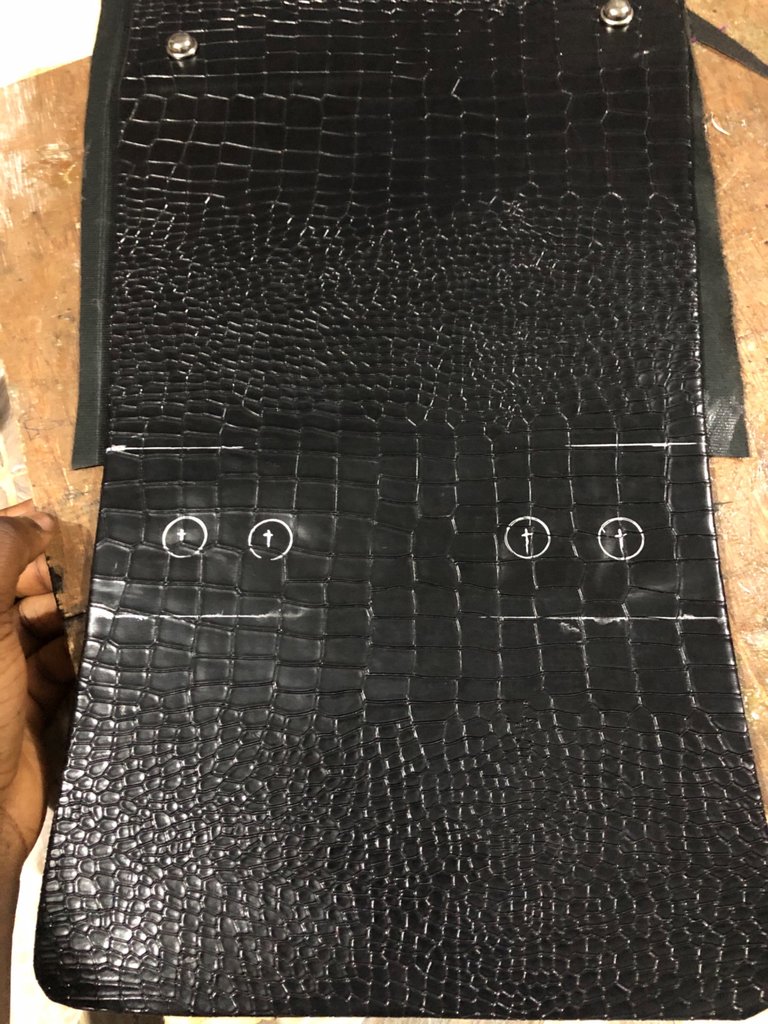 ---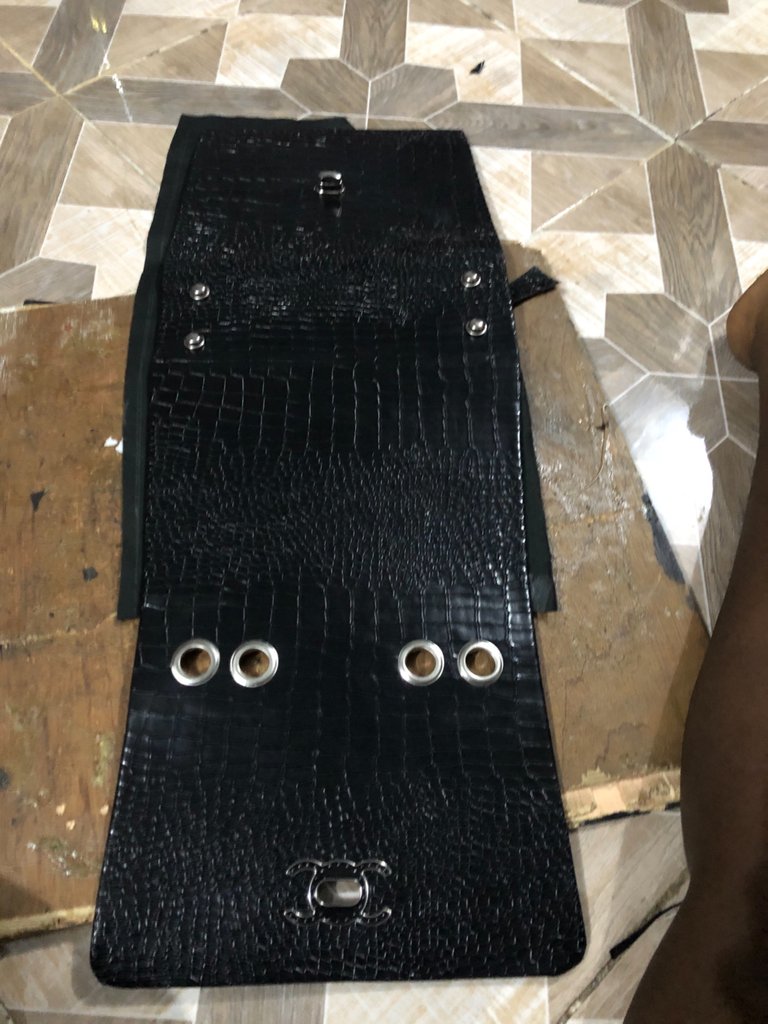 ---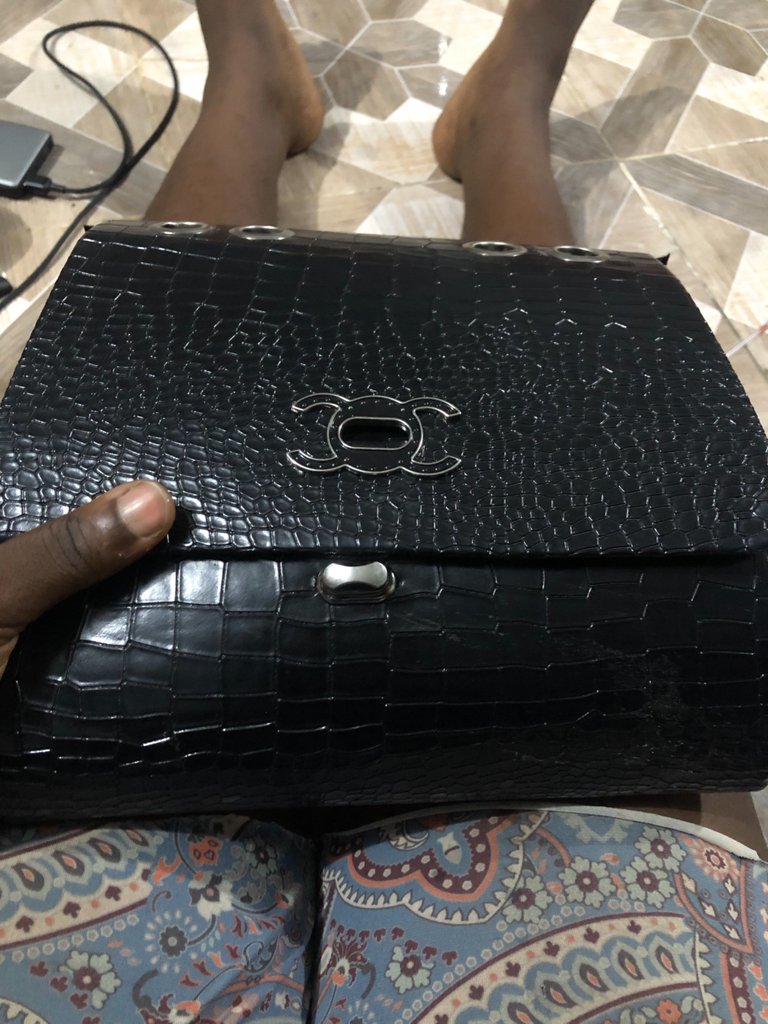 ---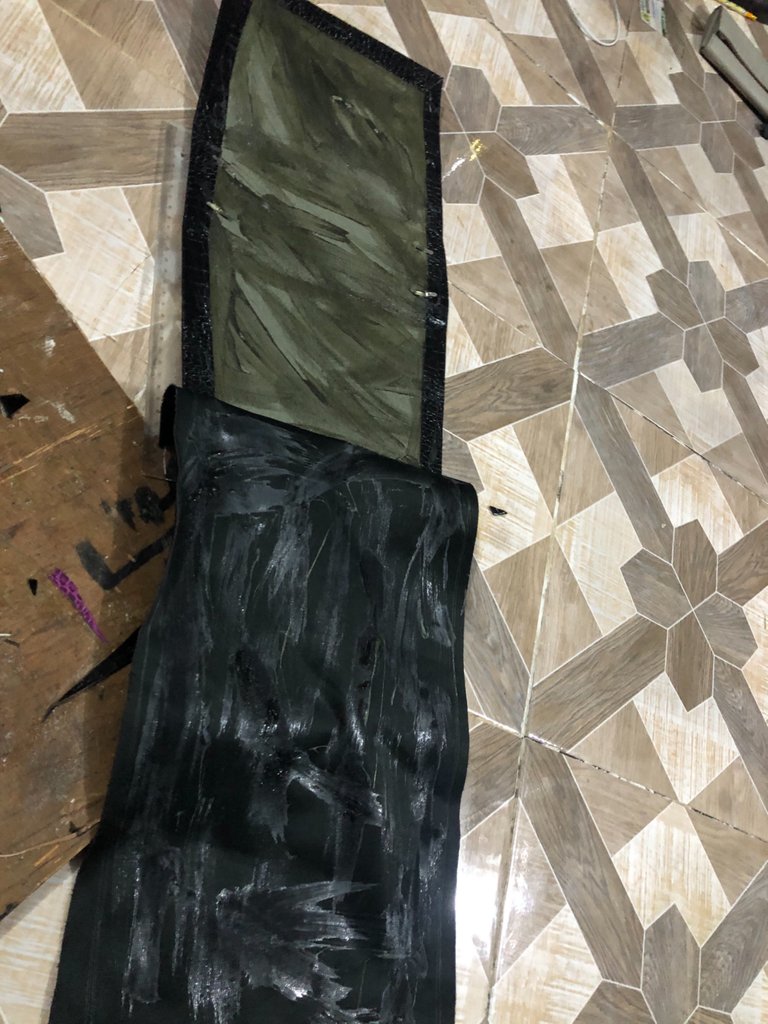 ---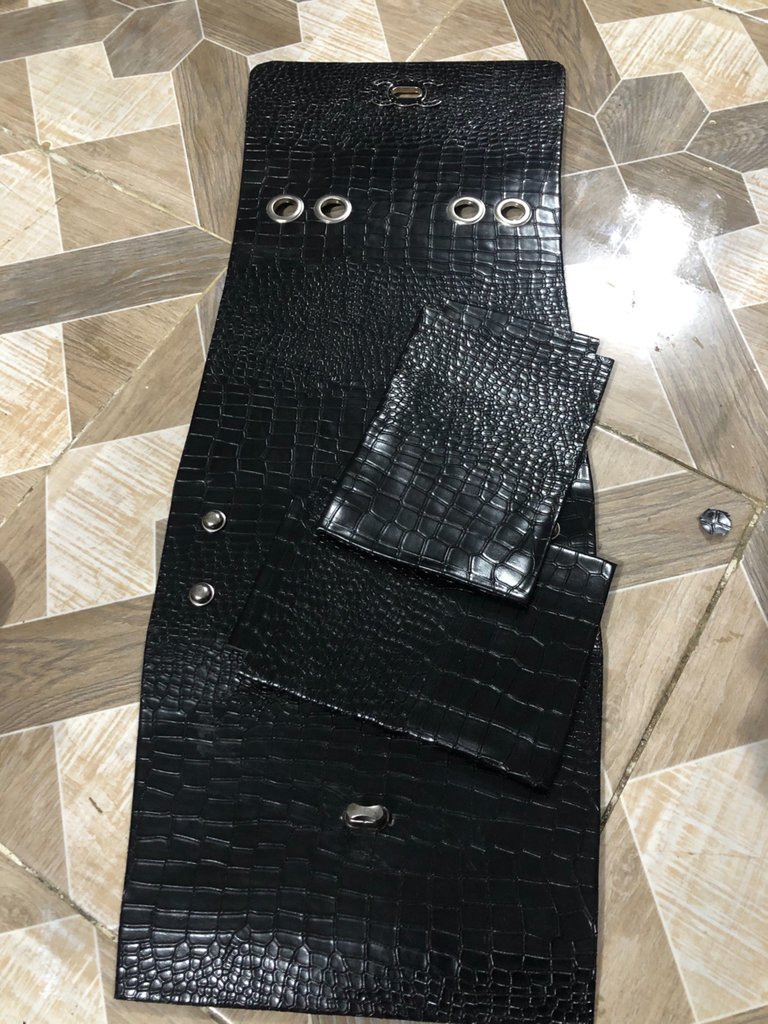 ---
Finally, I sew the sides of the bags with the bags and I fixed the chain inside the eyelet.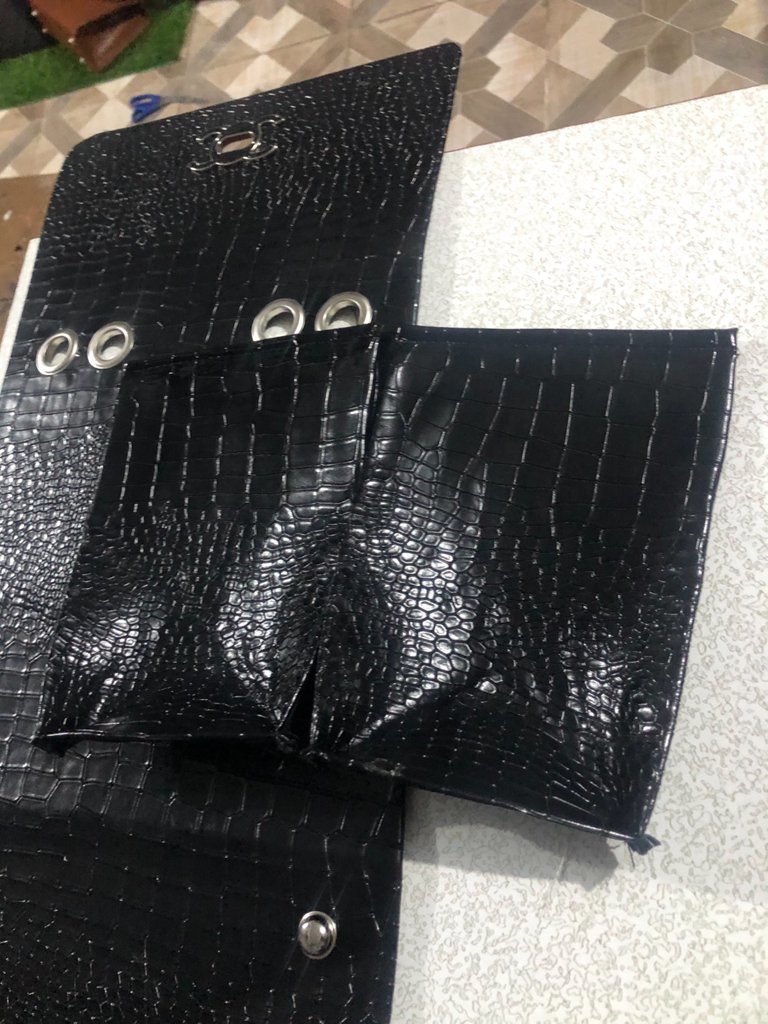 ---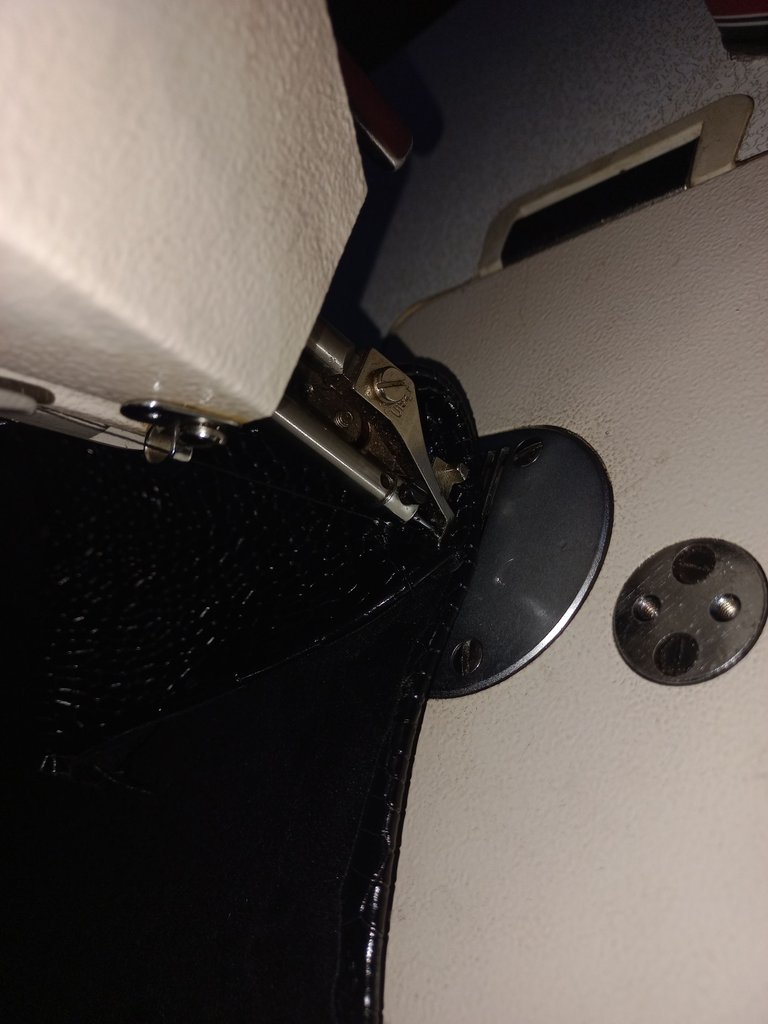 ---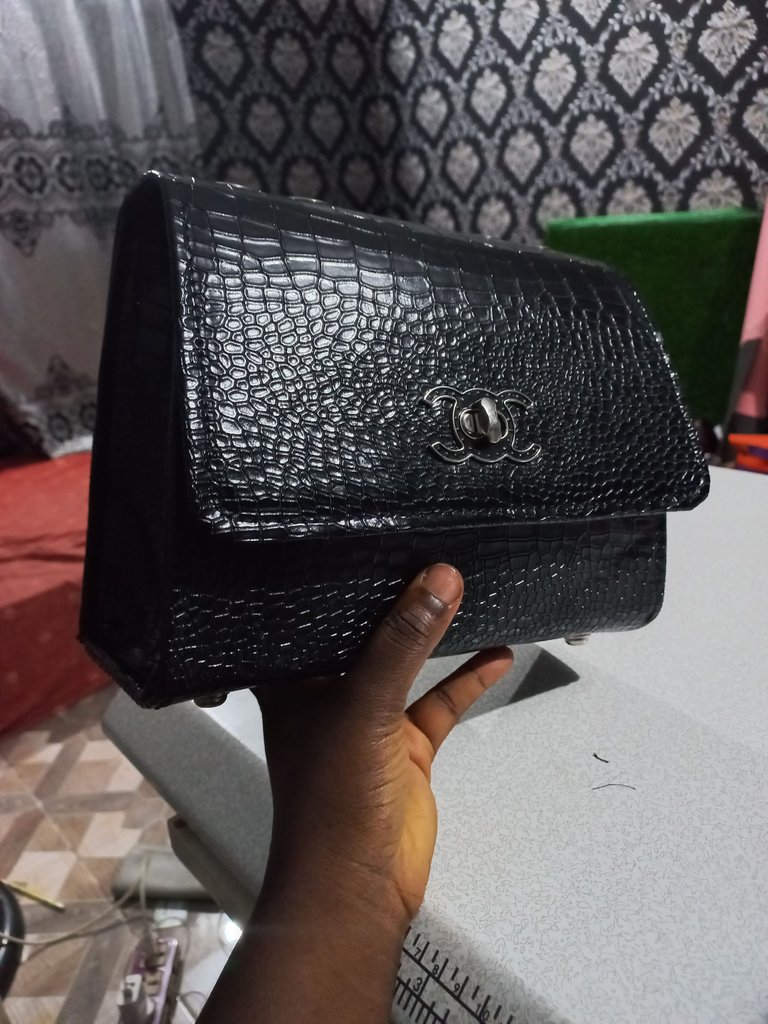 ---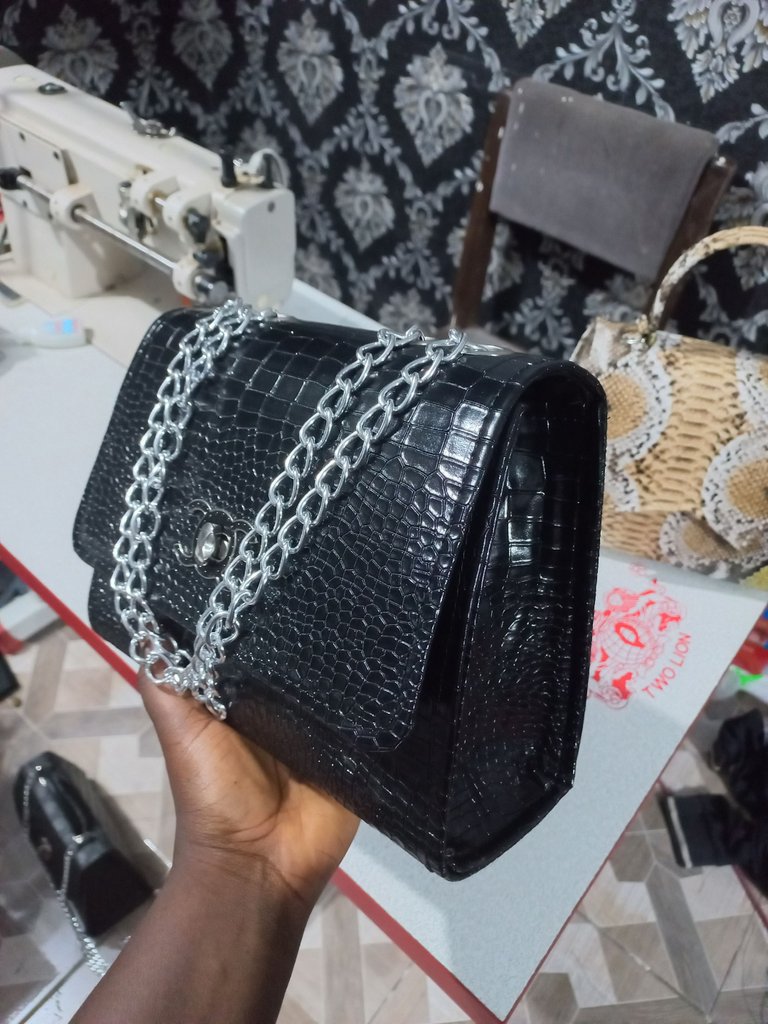 ---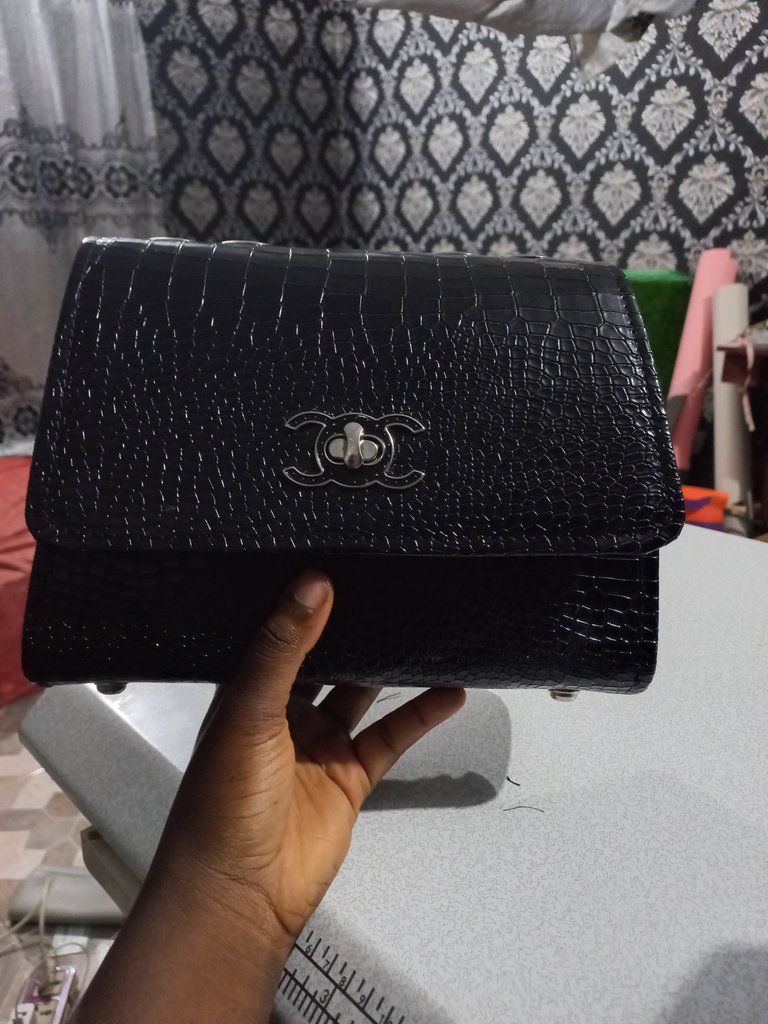 ---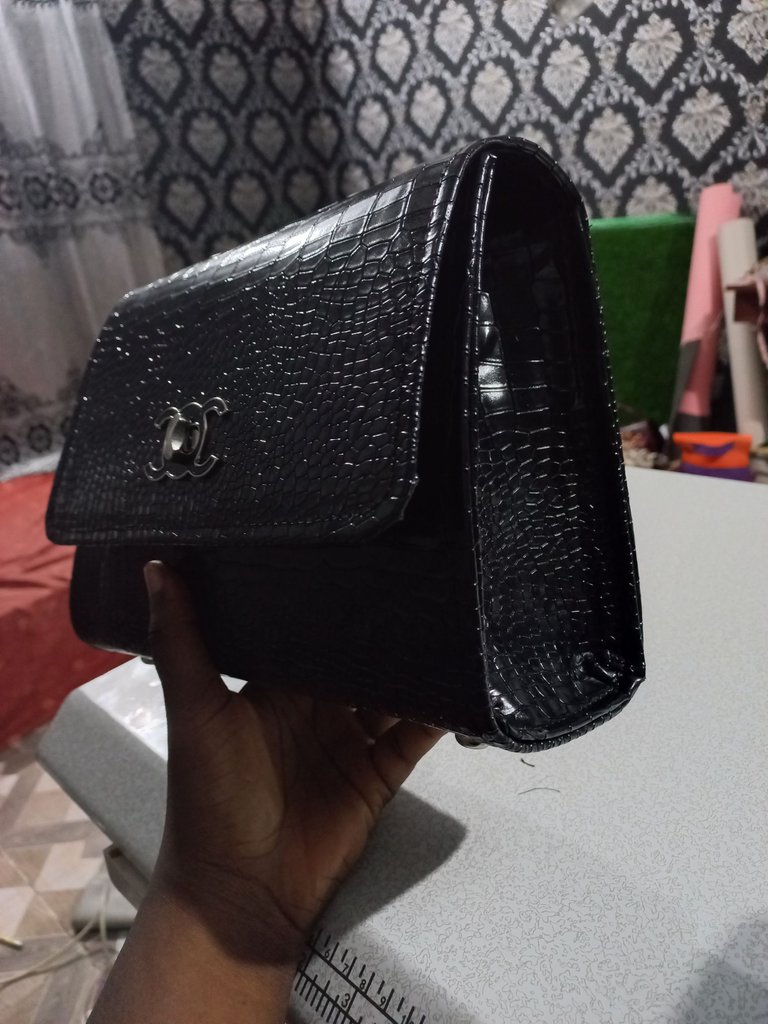 ---
FINAL LOOK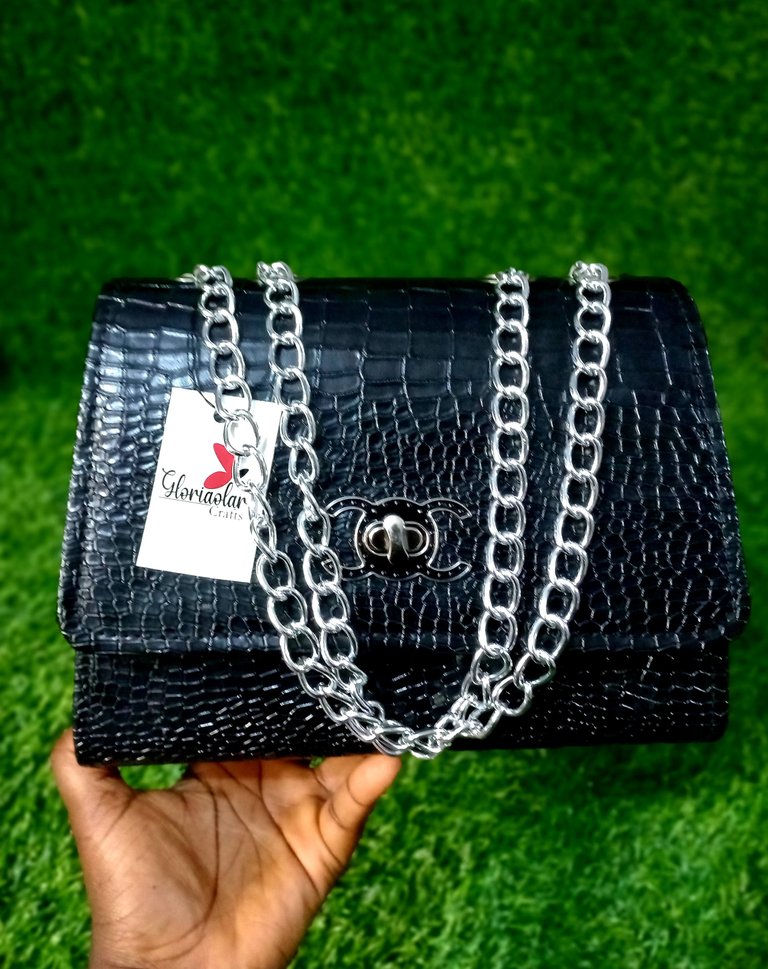 ---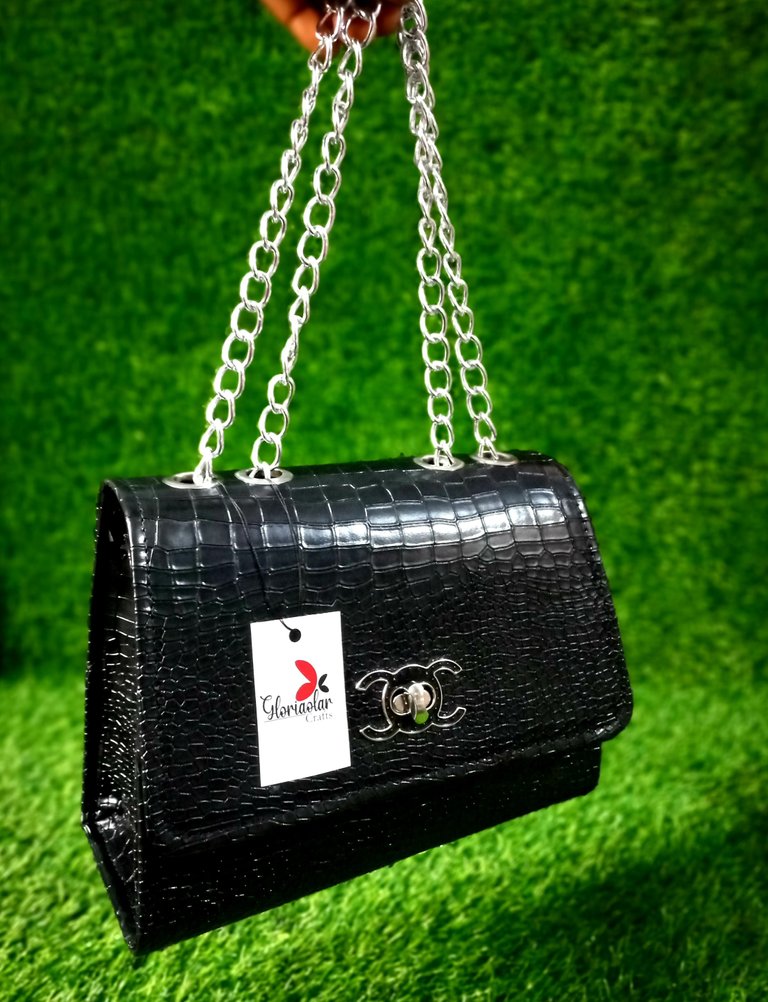 ---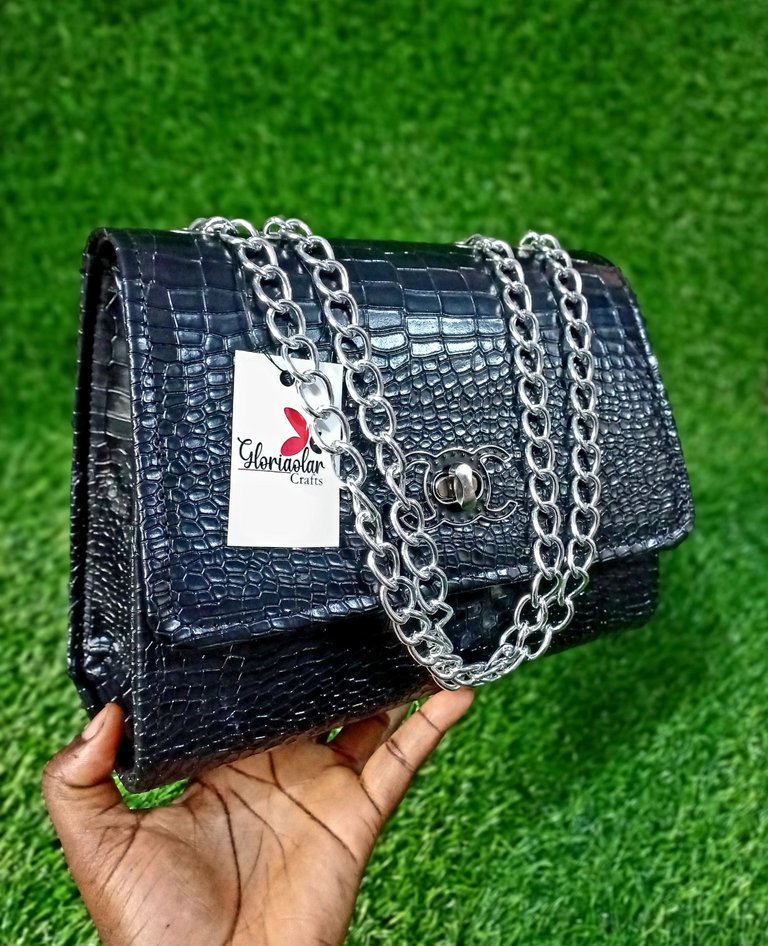 ---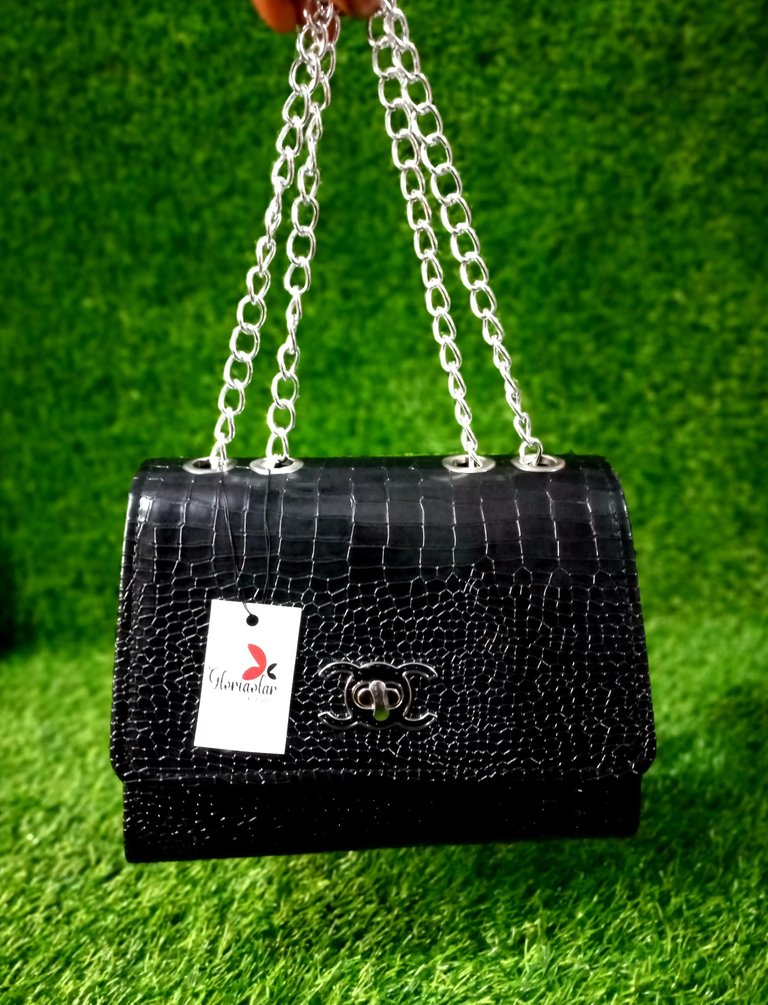 ---
THANK YOU FOR VIEWING MY BLOG AND HAVE A WONDERFUL DAY.