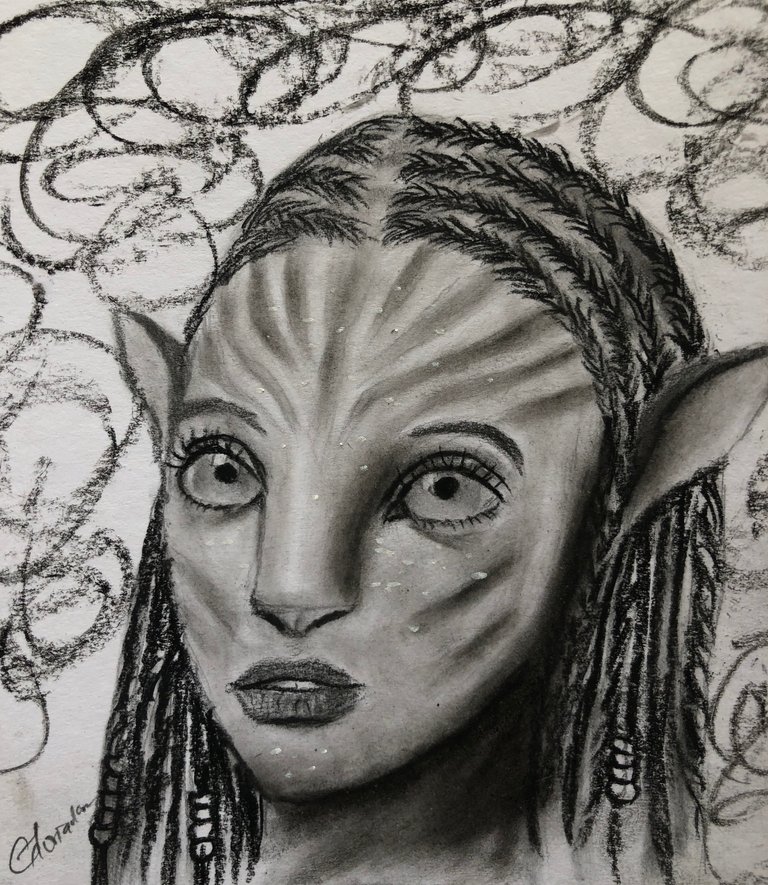 Good evening everyone,
I present to you my submission for today's daily drawing challenge with the theme "Movie". For today's challenge, I decided to draw a movie character and the person I choose is Neytiri from the movie Avatar. She was a fierce and strong character in that movie. She is an alien but has some humanoid behaviors. She is a princess, beautiful and carried herself with grace. I can't wait for the part two of the movie to come out because the part one was a beautiful work of art.
The drawing was done on pelican paper using graphite pencil, Charcoal pencil and charcoal dust.
PROCESS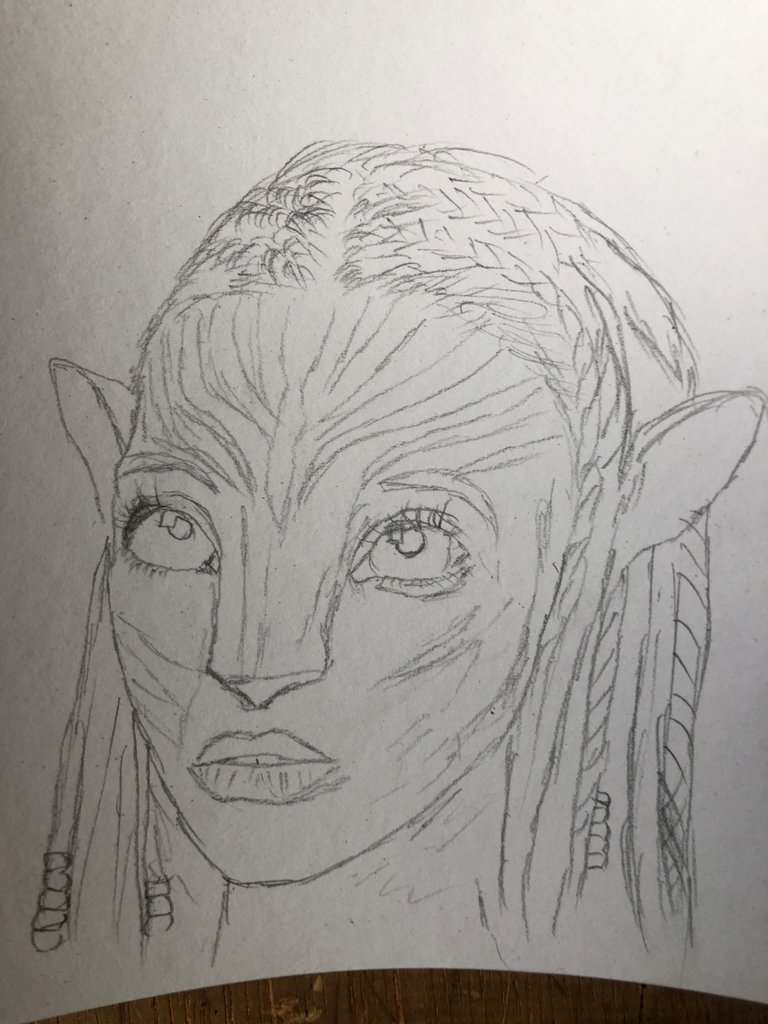 ---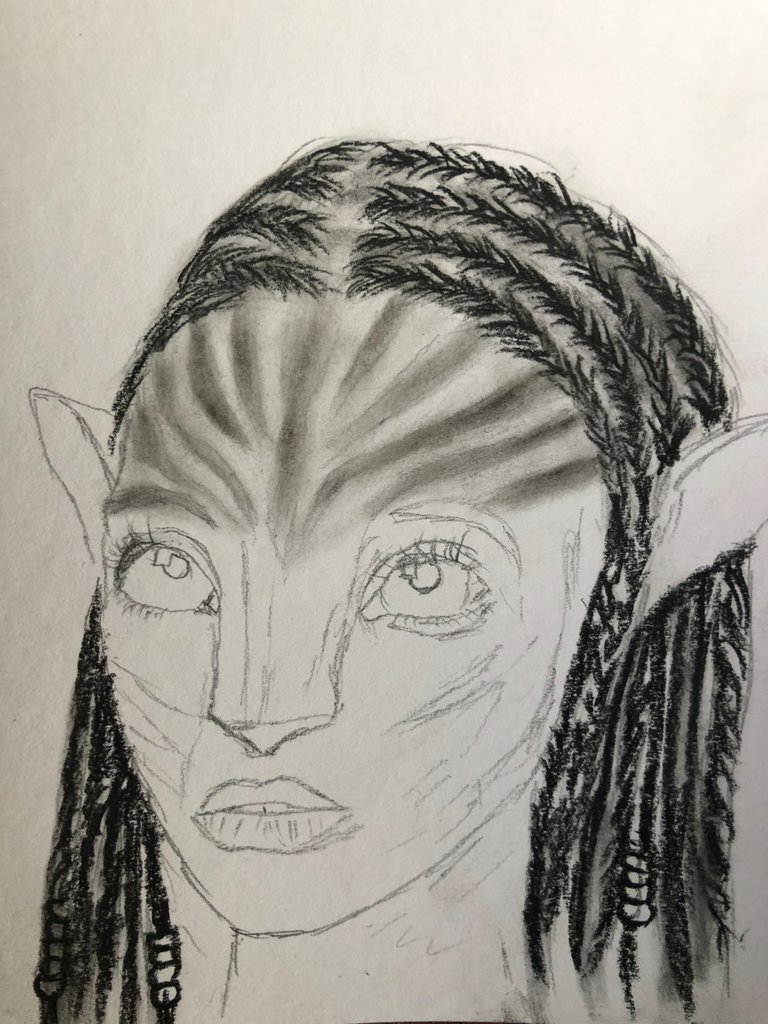 ---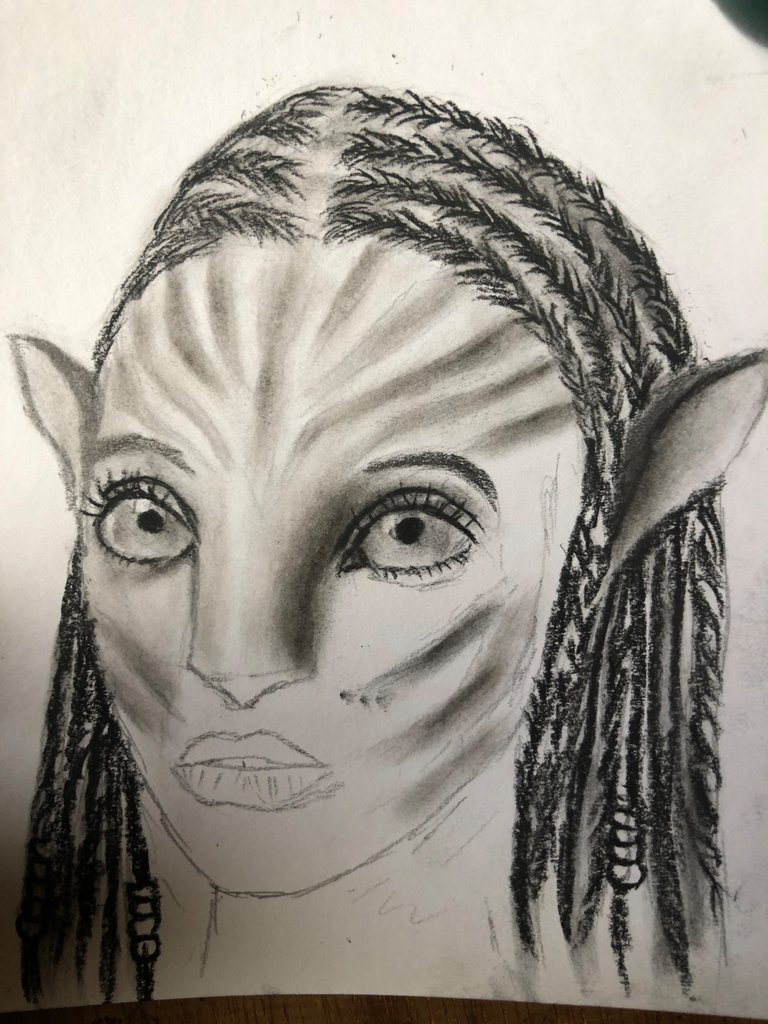 ---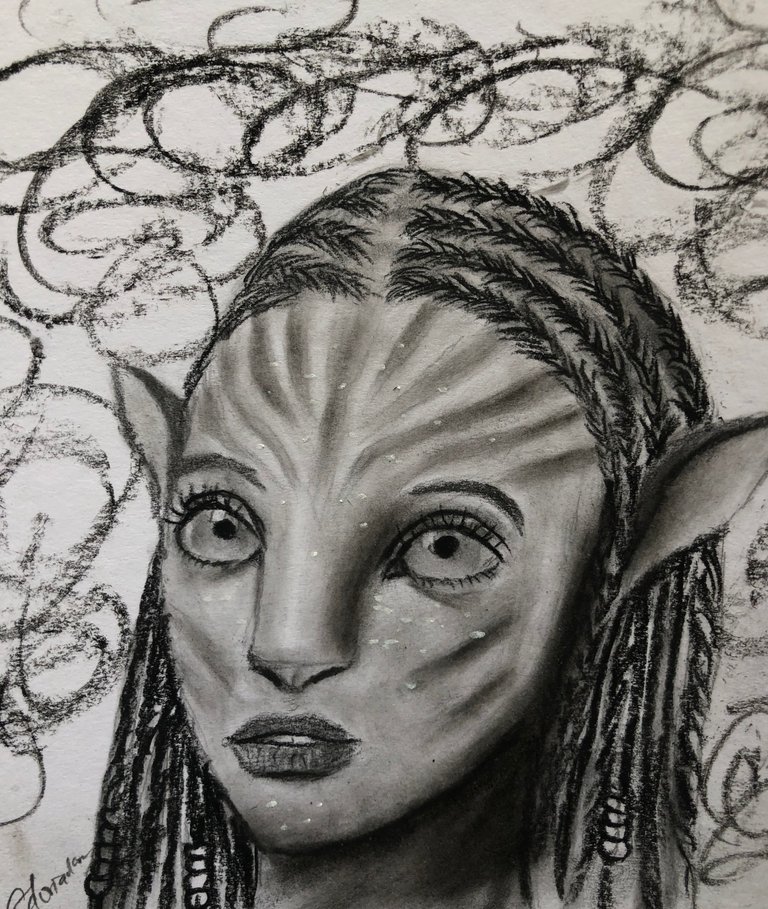 ---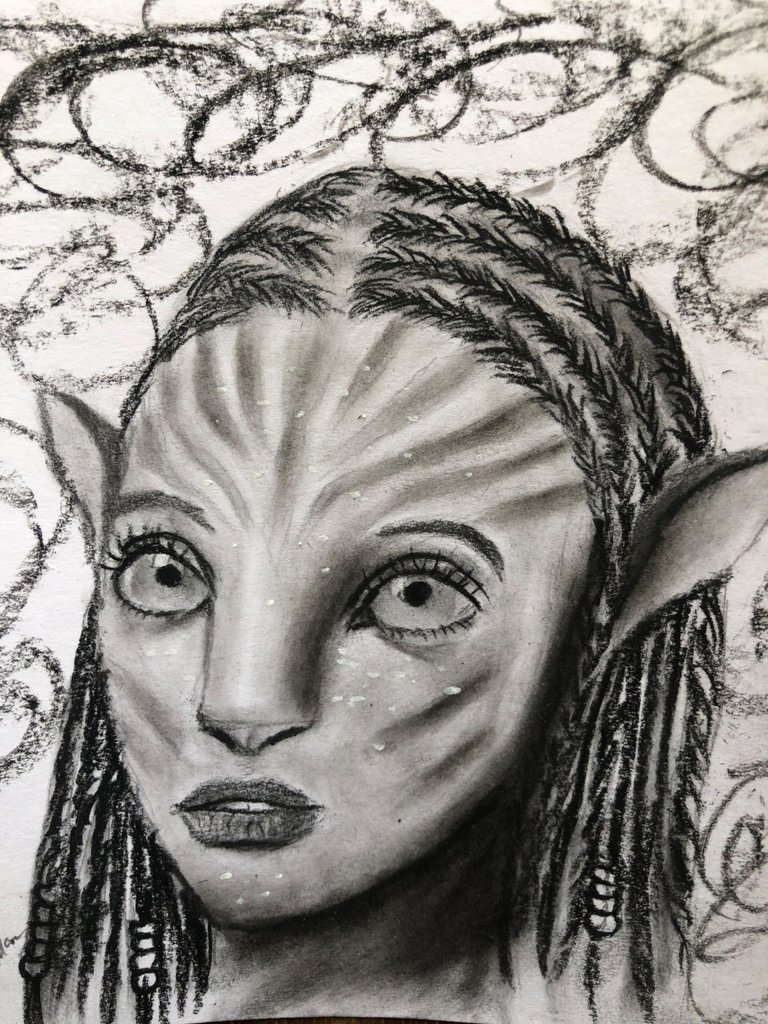 ---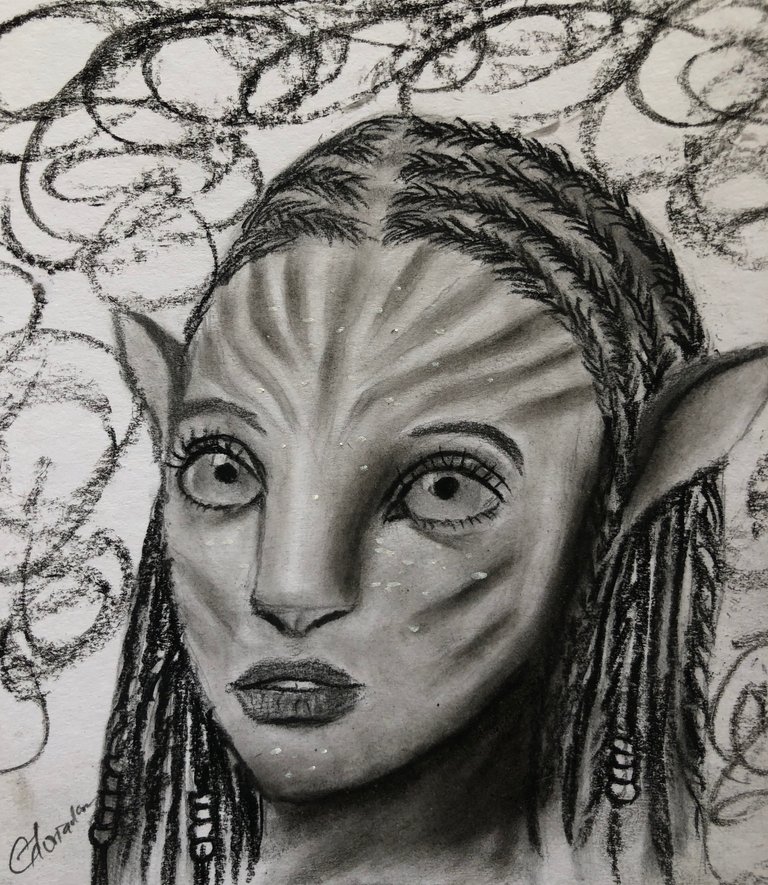 ---
THANK YOU FOR VIEWING MY BLOG.