Hello to all the Gems community, today I went to do some shopping with my girlfriend in the city of San Felipe, and I want to tell you a little bit about how it went.
     Hola a toda la comunidad de Gems, hoy fui a hacer algunas compras con mi novia en la ciudad de San Felipe, y quiero contarles un poco como nos fue.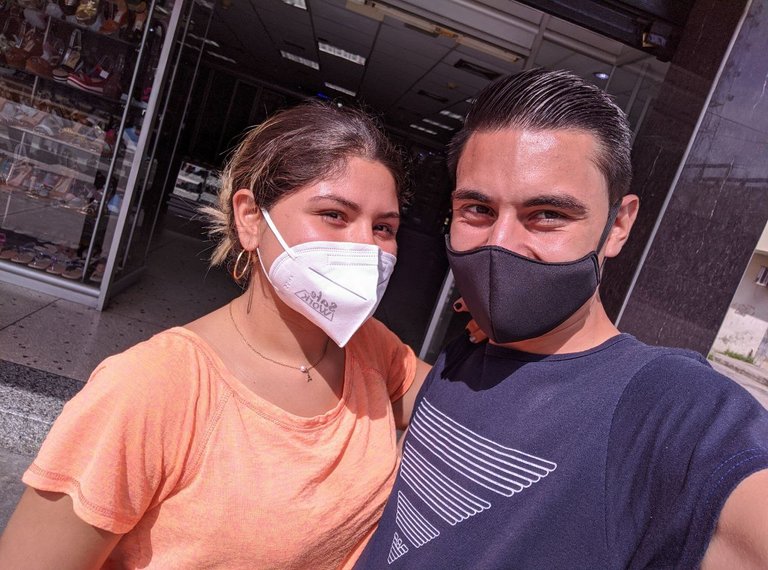 We started later than we had planned since I was quite late getting to my girlfriend's aunt's hardware store, where I would meet her for lunch and then go shopping. Once we finished eating we left immediately to go downtown, it was around 3 PM so we had to hurry, since most of the stores work until 4 PM, we had only an hour to find a good pair of shoes and two pairs of pants, do you think we would have enough time?
     Comenzamos más tarde de lo que teníamos planeado ya que me retrasé bastante en llegar a la ferretería de la tía de mi novia, donde me vería con ella para almorzar y posteriormente salir a hacer las compras. Una vez que terminamos de comer salimos inmediatamente hacia el centro, eran alrededor de las 3 PM por lo que debíamos apurarnos, ya que la mayoría de los locales comerciales trabajan hasta las 4 PM, teníamos solo una hora para encontrar un buen par de zapatos y unos dos pares de pantalones ¿creen que nos alcanzaría el tiempo?
     We didn't think much about it and we set off, we didn't have any specific plan, we would just walk around and the first thing we found of quality and at a good price, we would buy it. Our first stop was at a shoe sale, there were a lot of them, but only two pairs caught my attention and although I liked them quite a lot, I decided to visit other stores first before making a decision.
     Nosotros no lo pensamos mucho y nos pusimos en marcha, no teníamos ningún plan en concreto, simplemente iríamos caminando y lo primero que encontraron de calidad y a buen precio, lo compraríamos. Nuestra primera parada fue en una venta de zapatos, había muchos de ellos, pero solo dos pares me llamaron la atención y aunque me gustaron bastante, decidí visitar otras tiendas primero antes de tomar una decisión.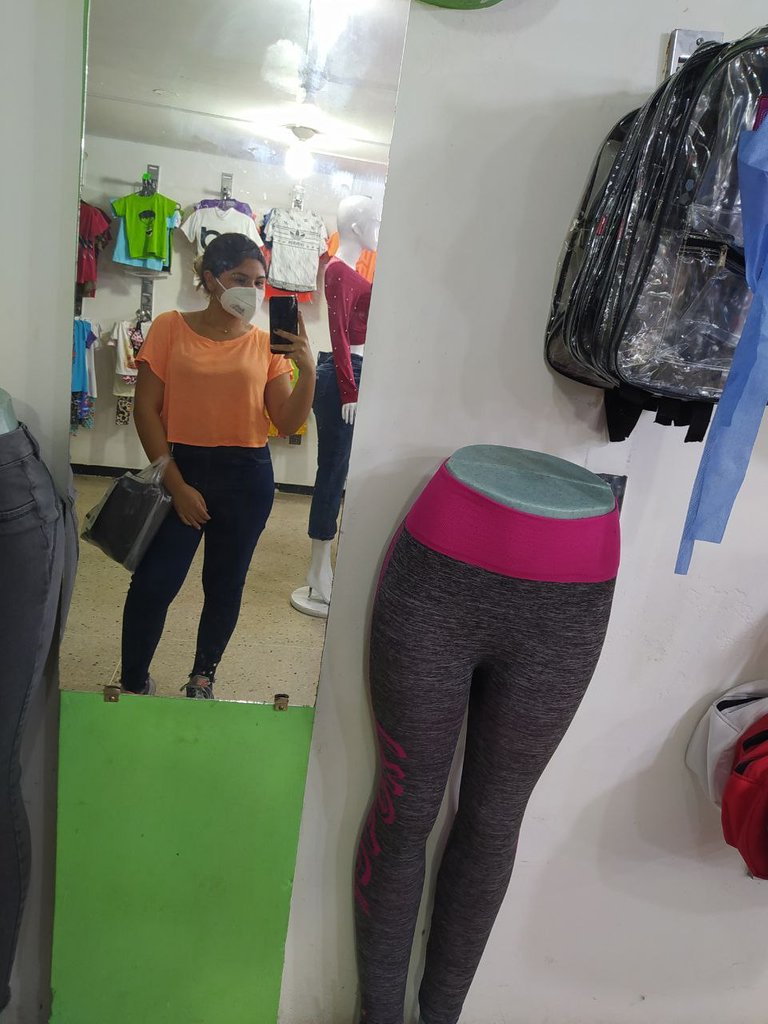 On the way we came across several clothing stores, where we took the opportunity to enter to see what models of pants they had available, I had planned to buy a pair in black, but in that store there was none, therefore, the guy in the store, very kind, recommended us to enter the store next door, where there was. We went there and indeed, there was the desired pair of black pants, once purchased, we saw another dark blue pants that caught our attention, and after trying it on for a moment I decided to wear it too.
     En ese camino nos encontramos con varias tiendas de ropa, donde aprovechamos a entrar para ver que modelos de pantalones tenían disponibles, yo tenía pensado comprar un par en negro, pero en esa tienda no había ninguno, por ello, el chico de la tienda, muy amable, nos recomendó que entráramos a la tienda de al lado, donde si había. Nos dirigimos allí y efectivamente, allí estaba el deseado par de pantalones negros, una vez comprado, vimos otro pantalón color azul oscuro que llamó mucho nuestra atención, y después de probármelo por un momento me decidí en llevarlo también.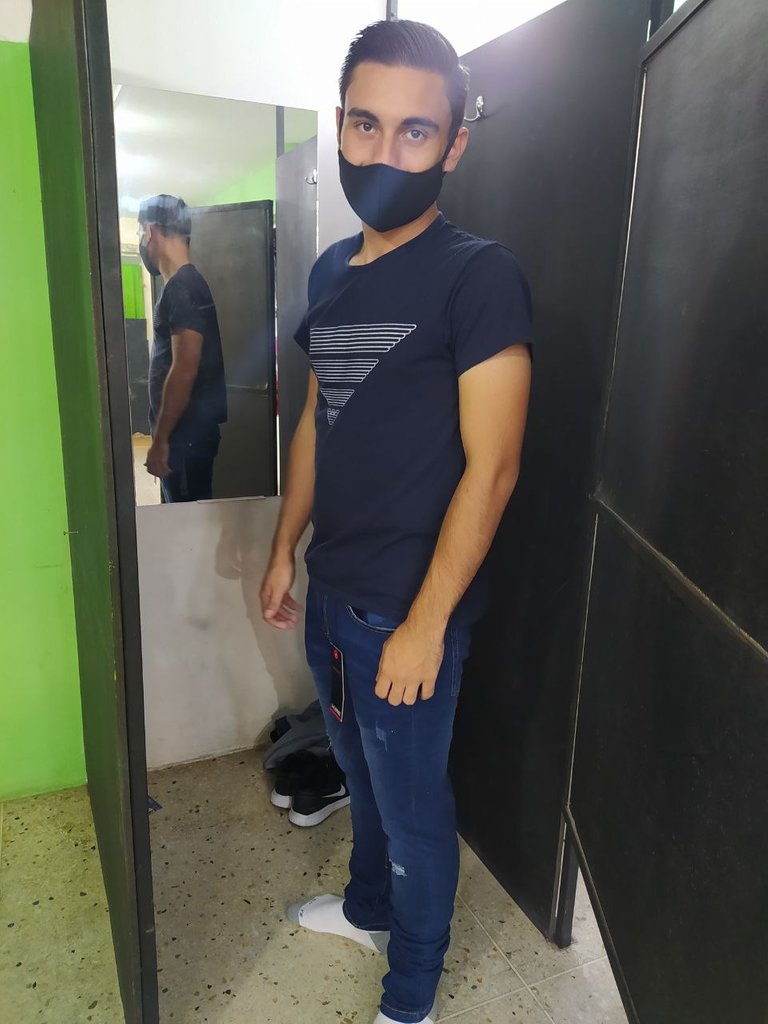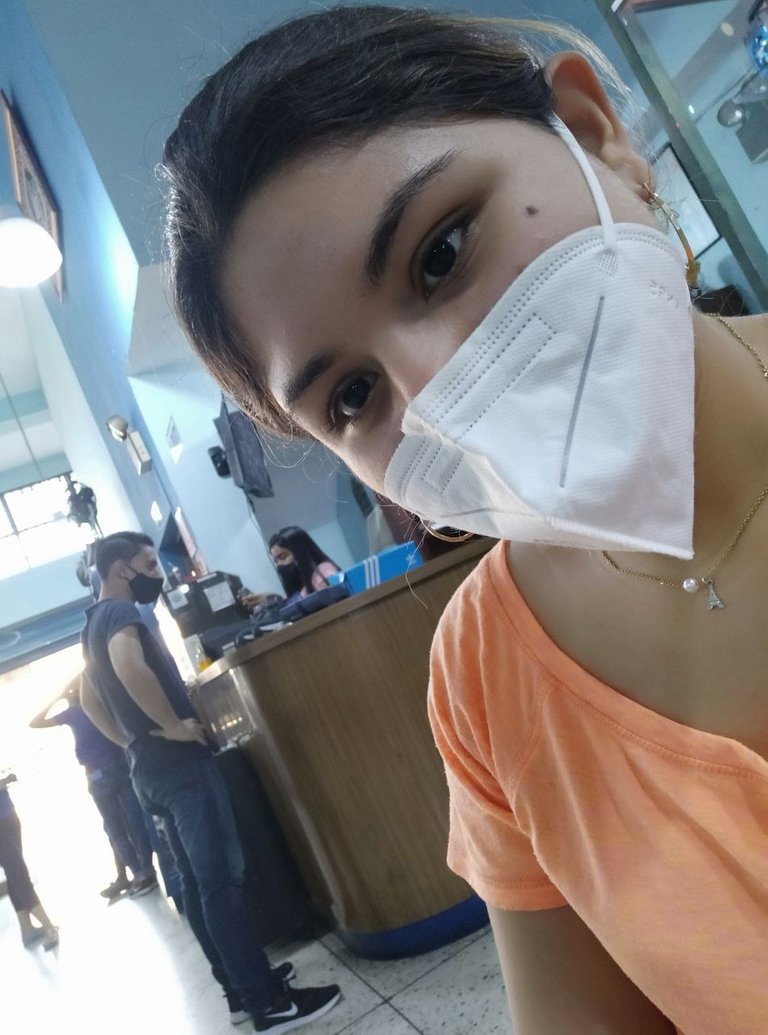 We already had the two pairs of pants we needed to buy, now only one thing was missing, the shoes, we went through several stores before choosing, I'm pretty picky when it comes to shoes, so it was not easy to make the right decision, but fortunately I found some that I loved and I'm very proud of my decision.
     Ya teníamos los dos pares de pantalones que necesitábamos comprar, ahora solo faltaba una cosa, los zapatos, recorrimos varias tiendas antes de elegir, soy bastante exigente en cuanto a zapatos se refiere, por lo que no fue nada fácil tomar la decisión correcta, pero afortunadamente encontré unos que me encantaron y estoy muy orgulloso de mi decisión.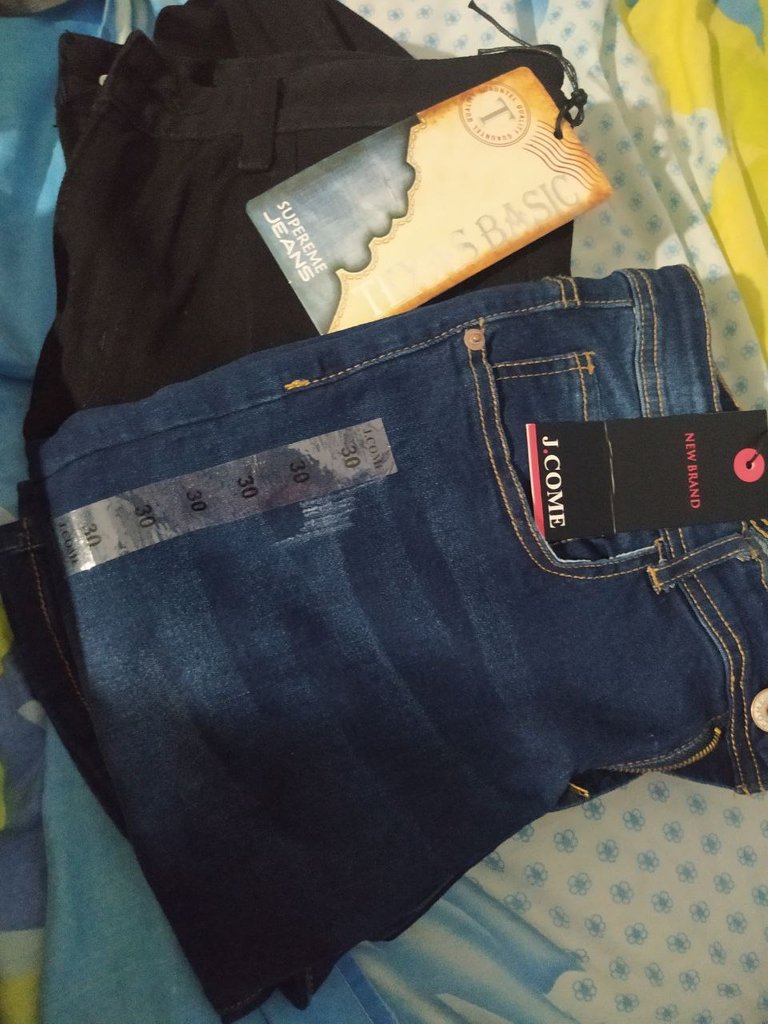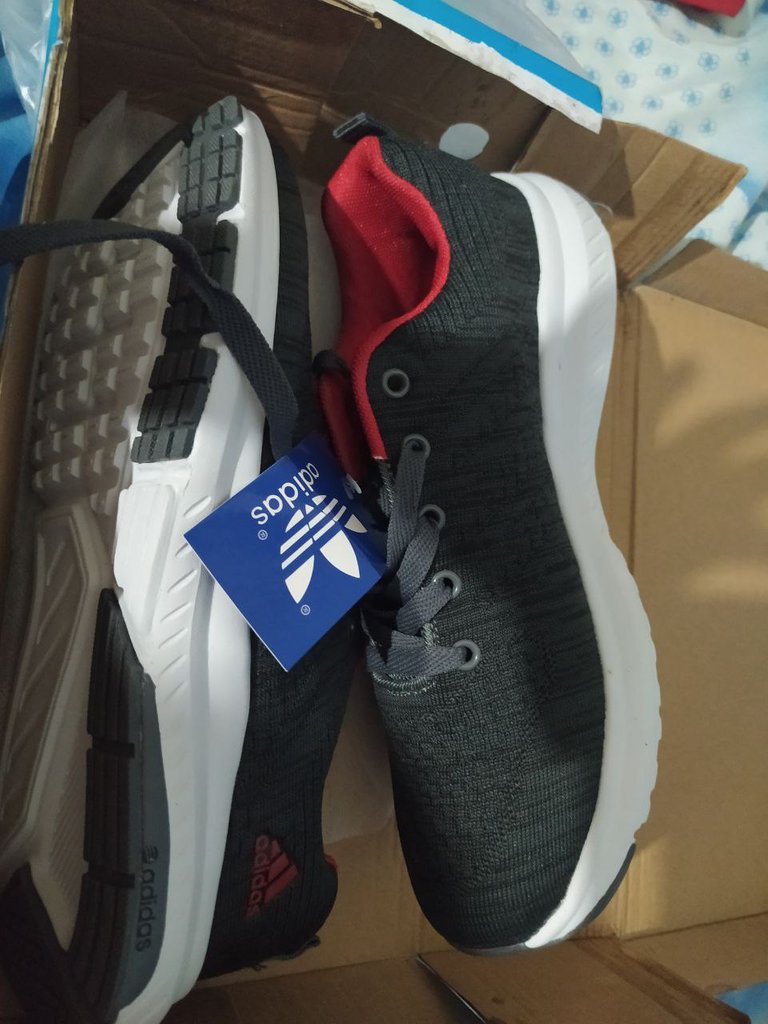 And to end this afternoon in the best way we decided to eat some delicious ice cream popsicles that we had been wanting to try for a long time.
     Y para terminar esta tarde de la mejor manera decidimos comernos unas ricas paleta de helado que desde hace mucho tiempo queríamos probar.
Thank you all for reading, see you another time, greetings.
Gracias a todos por leer, nos vemos en otra ocasión, saludos.