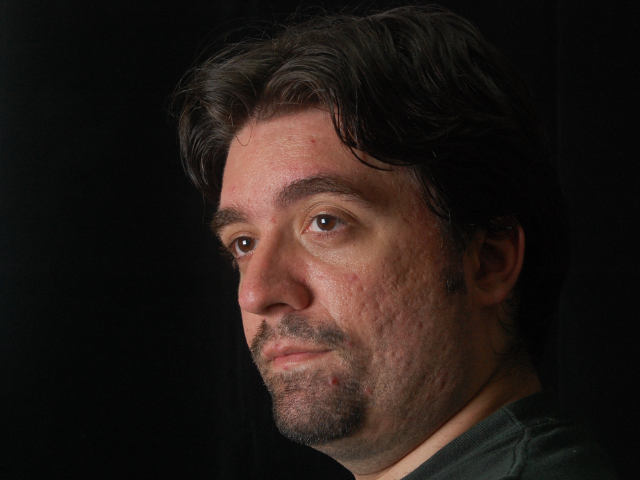 José Manuel (Geeklania) - Photo by Angel De La Osa
---

Unsplash - Photo by Andrew Buchanan
Dear Mr. Procrastinator
I still remember when we first met, I keep very happy memories of those afternoons we spent endless hours doing nothing, just surfing the social networks, watching the hours go by.
As every day you were by my side, always there to spend hours and hours without any benefit to my personal or professional growth. I admit that it was fun and satisfying at the time, but then at the end of the day I felt empty.
That's why I decided to let you go, I don't want to have that empty feeling again when a day ends. I want to become more productive as the weeks go by, to take advantage of every free time I have to create, in short. I want to consume less content and be more creative.
I am determined to do so, I know it will not be easy, since your company is very tempting, but it is more the fear I have of the emptiness I feel when I do not create anything. That chasm in my stomach that consumes my being for feeling that I lost another day more uselessly.
I would like to wish you a happy future where you get someone else to share with, but no one deserves your company. Creators don't need you, even though at first glance you seem to be a healthy relationship, in reality you are the worst thing that can happen to any artist.
Loneliness is not so bad if it is the benefit of the being you appreciate, if you ever feel affection for a content creator, the best thing you can do is walk away and let him create.
With love
An old procrastinator

Unsplash - Photo by Andrew Buchanan
Querido Sr Procrastinador
Aún recuerdo cuando nos conocimos por primera vez, guardo memorias muy alegres de esas tardes que pasamos infinitas horas sin hacer nada, solo navegando las redes sociales y viendo como pasan las horas.
Como cada día estabas a mi lado, siempre ahí para gastar horas y horas sin provecho alguno para mi crecimiento personal o laboral. Admito que era divertido y que producía satisfacción al momento, pero después al final del día me sentía vacío.
Por ello decidí dejarte ir, no quiero volver tener ese sentimiento de vacío cuando finaliza un día. Deseo volverme mas productivo con el pasar de las semanas, aprovechar cada tiempo libre que tengo para crear, en resumen. Quiero consumir menos contenido y ser más creador.
Estoy decidido a ello, sé que no será fácil, ya que tu compañía es muy tentadora, pero es mas el temor que le tengo al vacío que siento cuando no creo nada. Ese abismo en mi estomago que consume mi ser por sentir que perdí otro día más inútilmente.
Me gustaría desearte un futuro feliz donde consigas otra persona con la cual compartir, pero nadie merece tu compañía. Los creadores no te necesitan, aunque a primera vista parezcas una relación sana, en realidad eres lo peor que le puede pasar a cualquier artista.
La soledad no es tan mala si es el beneficio del ser que aprecias, si alguna vez sientes afecto por un creador de contenido, lo mejor que puedes hacer es alejarte y dejarlo crear.
Con amor
Un antiguo procrastinador

Unsplash - Photo by Andrew Buchanan
---
Content created exclusively for Hive.
Contenido creado en exclusiva para Hive.
---