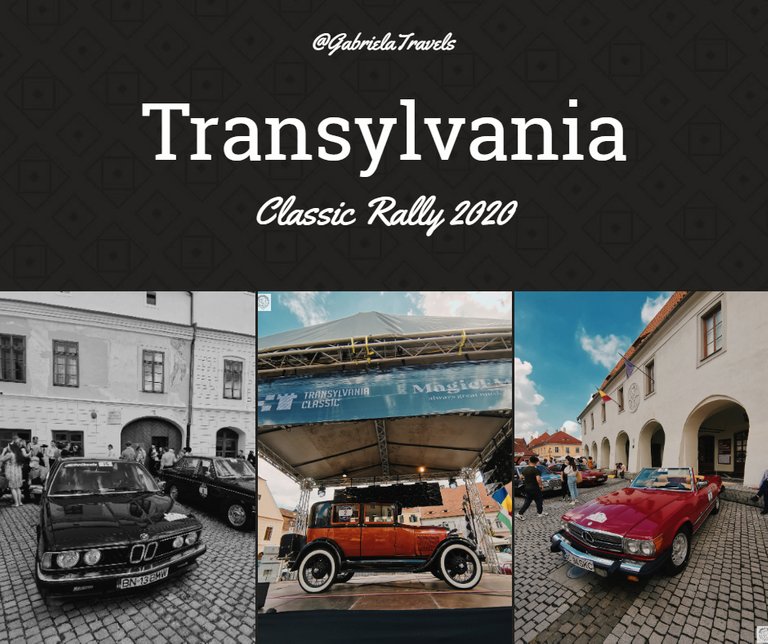 A feeling that can't be described into words, nor felt by any human being, but only by those who truly share a passion for this kind of gems on four wheels.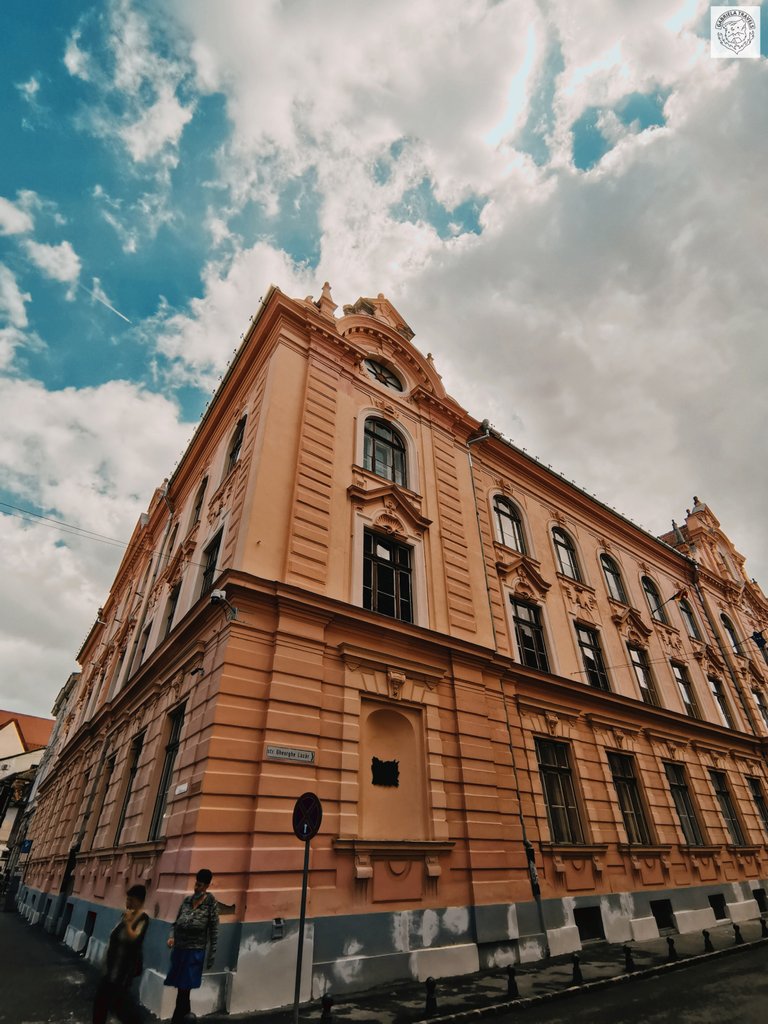 Not too often I take a break from my weekly travel journals about some fascinating locations I got to discover out there, but once in a while I really enjoy writing about something else other than those because overall I am a human, and even though travelling is my biggest passion, it represents just one of the many activities I enjoy doing.
This is also the situation for today when I decided to share with you another small piece from my wandering soul that always had a weakness for cars, motorcycles, exhibitions and races.
Funny or not, for I don't know what reason I never really got the chance to attend to one of those exhibitions until one month ago.
I lived in the capital of Romania for 3 years and there were quite a few exhibitions more or less organised. Not to mention about the hidden spots where lots of guys were meeting at night to do drifts and feel the adrenaline.
There is also the beautiful collection of cars owned by Ion Țiriac where you can easily lose the counting through the almost 400 vehicles he has.
Nevertheless, being during my college stage of life, there was always something else to do.
And when I had some free time I was either spending it sleeping or taking the train to the mountains or some foreign cities which were waiting for me to discover them.
I always felt psychically exhausted living in the capital. I'm the girl who needs the mountains next to her and lots of peace while being surrounded by not too many crowded places.
So everything I could do in those moments when I had some free time was to literally run away from that place and forget about it for a few hours or days. For way too little times I got to explore the capital even though it has lots of interesting places that worth a visit. But somehow my mood was missing if it was to get out of my house and take a walk on the streets of Bucharest, which contributed a lot in not enjoying my stay on there for those years.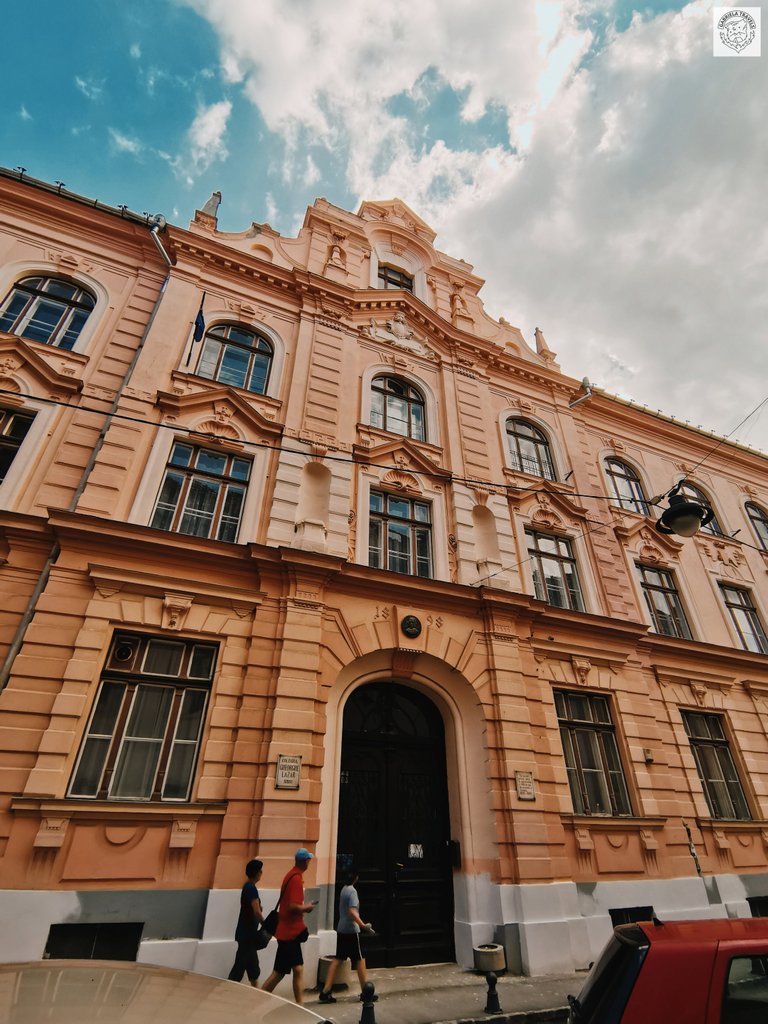 Happy or not, years had passed and the day when I graduated the college came and there was nothing else that could keep me in the capital.
Even if most of my friends were living there, I never felt like my movement to a different city would make me lose them because overall a friendship should not depend if you are living the next door or some hundreds of km away from it.
There were guys who were living on the same street with me and we were barely seeing each other while those who were living way further knew how to keep our relationship close to heart.
And that's exactly what also happened as soon as I decided to move to Sibiu because it was actually one of the best moments to see which ones of those were actually caring about the friendships we had and which ones were looking at it as an opportunity to give up on a relationship we had for 7 years or more.
And I'm not disappointed about that, people come and go into your life and very few of them really stay.
Yes, some of them take a break on the street of your life and settle for a while but that doesn't mean they will always be there and nothing will change during the passage of years.
I actually take every person I meet as a new experience and lesson in my life where I have to remember with a smile on my face about the beautiful moments we lived together and leave behind the bad ones. Overall, someone's up there who got to hear some conversations you haven't heard and maybe it's the best to just step away from some guys and continue your journey in life without them.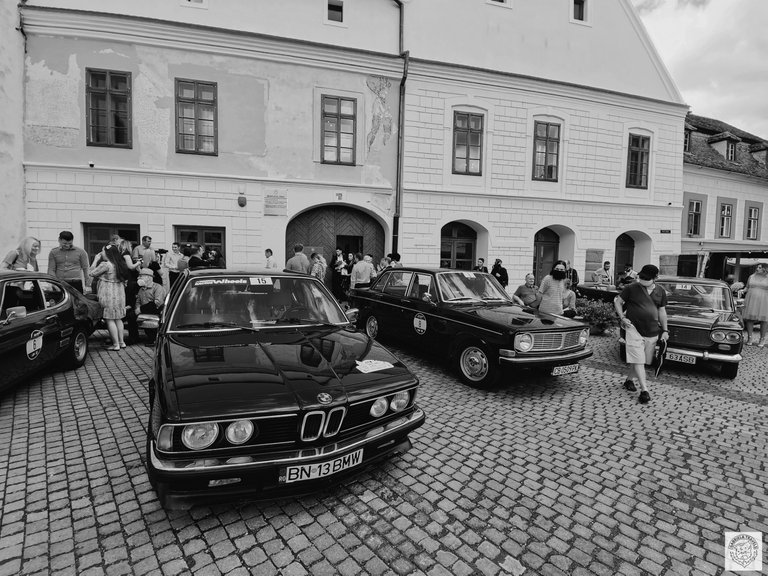 But enough with the nostalgia, because this is not the theme for today's post and we should focus more over these wonderful gems I discovered in August by mistake while I was enjoying a walk through the city. 😊
Transylvania Classic Race is an event which is being held yearly in Sibiu with a different theme that gathers together the owners of historical vehicles to race for three days in a row on some of the most spectacular roads of Transylvania. This time it took part between 20-22 August and it represents the 3rd such event from Romania, but which promises a great show the next year which will be focused more on rally races and off-road vehicles.
Living in the period when our lives are slowly getting controlled more and more by technology, the electric cars were not missing in the exhibition which created a beautiful perspective between the two times of our lives: vintage & modern.
Being an event which is barely at the beginning, not too many people know about it and most of the participants were Romanians, but I was happy to see some foreign vehicles too, driven by four Germans, one Greek, one Belgian and two Bulgarians.
Overall, passions are what connects people and where some of the most sincere and beautiful friendships are born.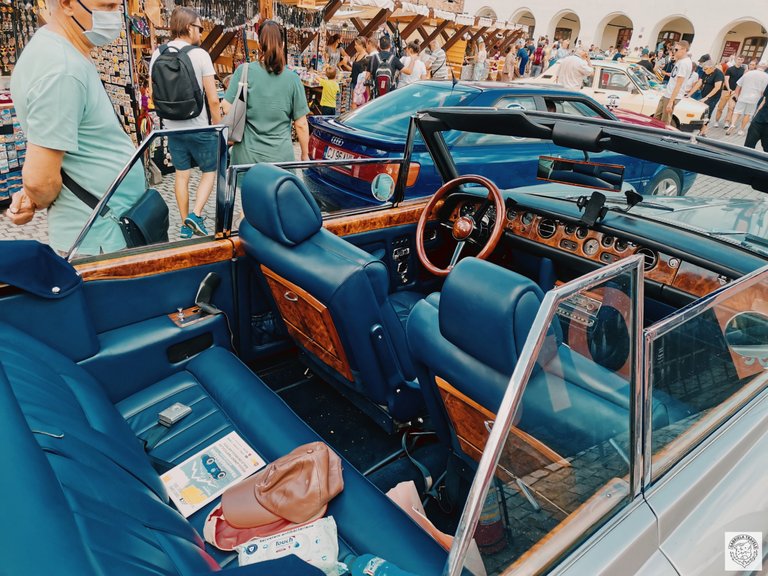 The passion for cars is also what gathered together 63 participants into Piaţa Mică from Sibiu, likewise the curious eyes of the people who wanted to come and see in real life the gorgeous toys on four wheels.
Of course, I ended up by being one of them even though I had no idea about the event which was occurring in town, but which contributed in making me live one of the most beautiful days of my life since I'm here after I was receiving an early birthday gift from a special person to me. So I can say that the exhibition of cars came as a present too, being used to admire those cars just in the racing games I grew up with and which I play pretty often.
Happiness consists in simple things. In small experiences or things that you enjoy more than anything else.
For example, I would never see myself driving any of those cars, but that doesn't make me feel less excited admiring them because they are true jewellery which not anybody is gifted to own or drive. If it would be that easy, I'm sure we would see such cars on the streets more often, but most of the cars we see in the pictures date before we were even born, and which were safely kept and maintained from a generation to another that wouldn't be possible without passion and dedication.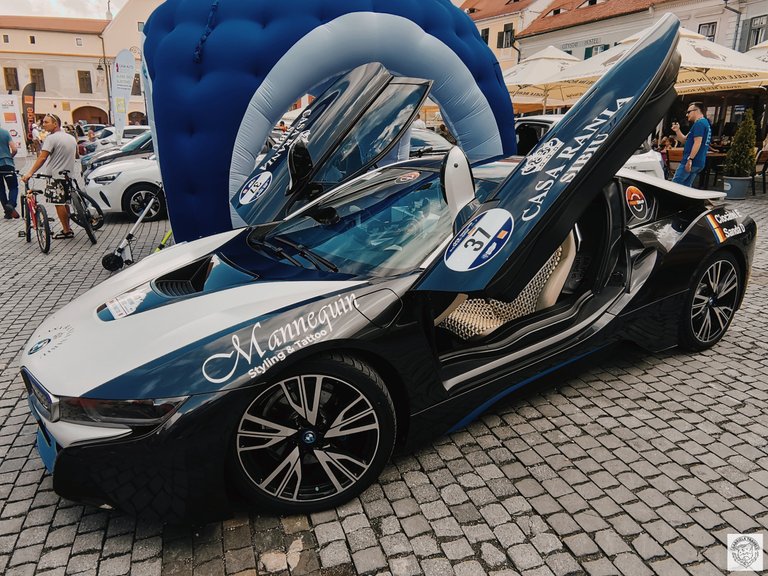 Of course, I would most likely die of excitement entering into one of the cars (especially the BMW i8, lol) to take some pictures or to simply touch and feel the adrenaline one of the drivers gets to enjoy daily, but that's what make the differences between us and them.
And not for a few times, I heard screams and beggings to get into the car for a simple picture, haha. 😄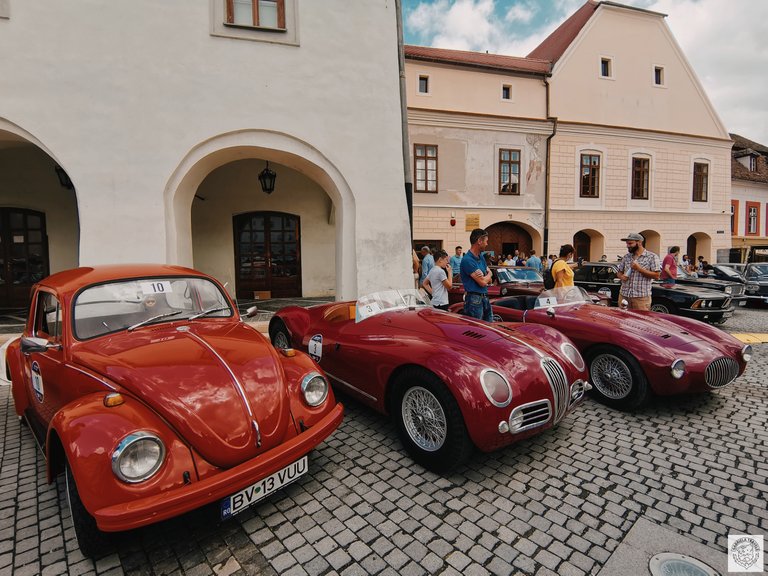 The oldest car from the exhibition and race was a Renault Torpedo (1920) along with Ford A (1929), Austin Healey 3000 MKII BT7 (1961), Rolls Royce Corniche (1970), Ferrari 308GTS (1979) and many more.
Since the generations are split between vintage and modern cars, there was also an impressive number of participants for electric cars which represents an intensely discussed topic that makes us believe we will get to exclusively drive such cars in the near future and whom intention was to prove they can offer the same mobility and experience as the classic cars.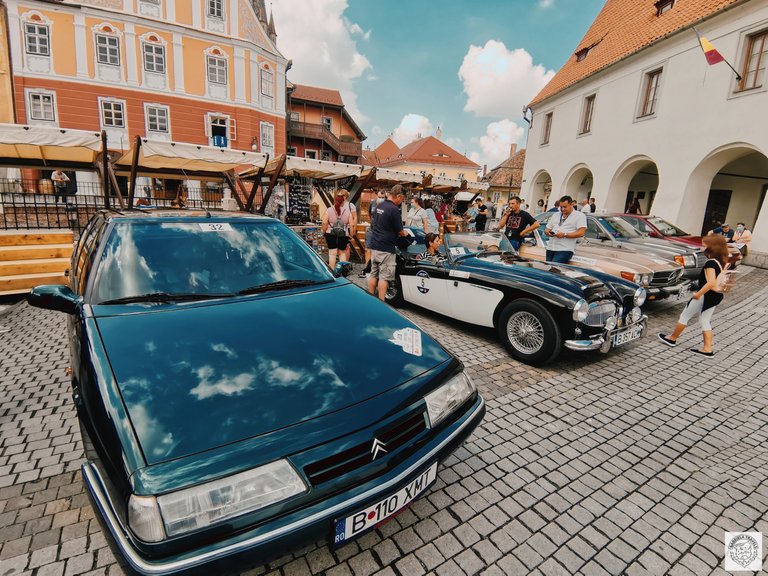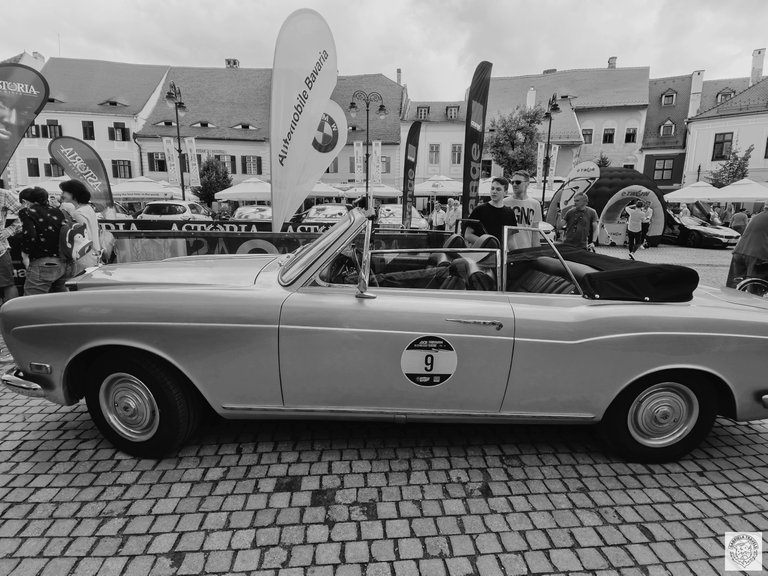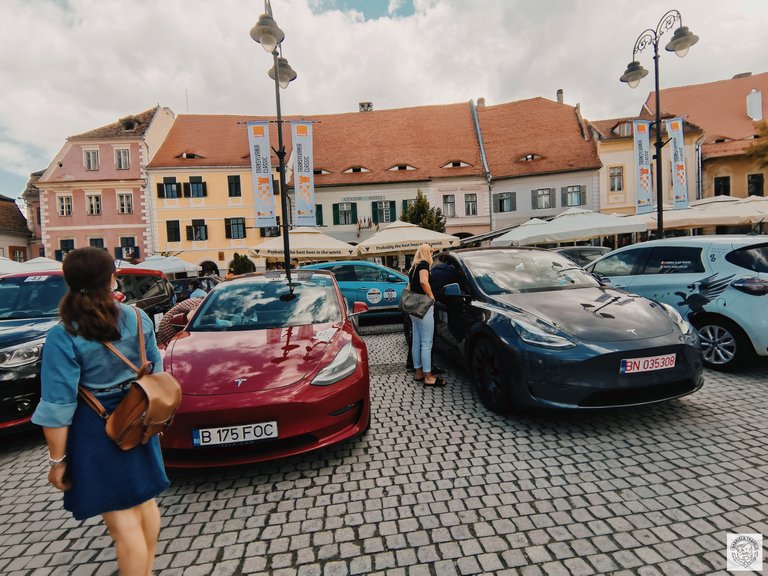 After all the emotion and adrenaline felt, I can call myself a big fan of these exhibitions and I can't wait for the next one.
And who knows?
Maybe I will have the opportunity to attend in the near future to one dedicated to the motorcycles which are closer to my heart. 😊

SEE YOU IN THE NEXT TRIP! 🗾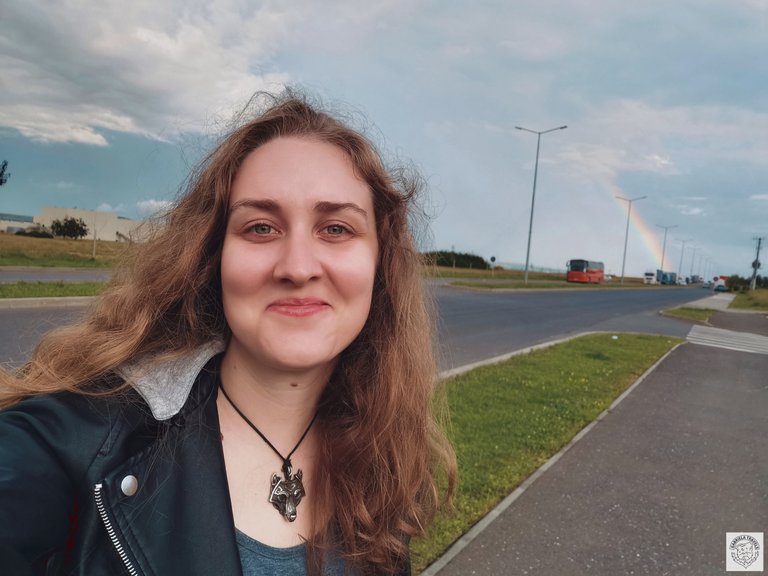 All rights reserved.

FIND ME ON:
↪ Blog: http://gabrielastravels.wordpress.com/
↪ Fiverr: https://www.fiverr.com/gabrielatv/
↪ Discord: GabrielaTravels#0104
↪ Facebook: https://www.facebook.com/gabrielaistraveling/
↪ YouTube: https://www.youtube.com/gabiivdesign
↪ Instagram: https://www.instagram.com/gabriela.tv/
↪ Twitter: https://twitter.com/GabrielaTravels
↪ Patreon: https://www.patreon.com/GabrielaTravels