In recent weeks we've seen how the price of Blurt has been trying to break beyond the 200 Sats level and what it seems to be a difficult achievement is now a reality.
Blurt just reached beyond that level and is now priced at 247 Sats!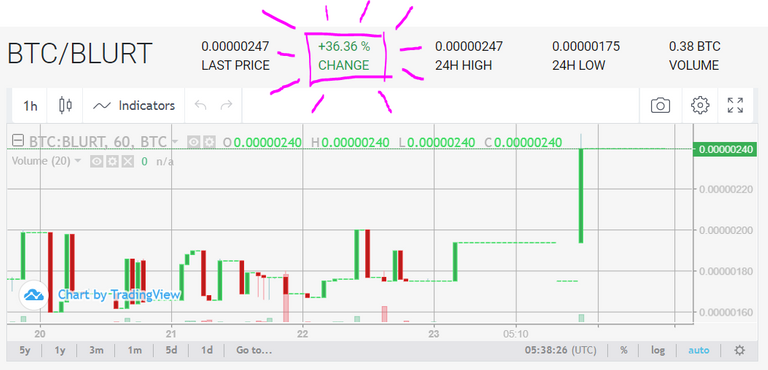 A few moments ago, I was just looking at the 190 Sats, and everything snaps when someone decided to buy the market selling price in a single "buy button".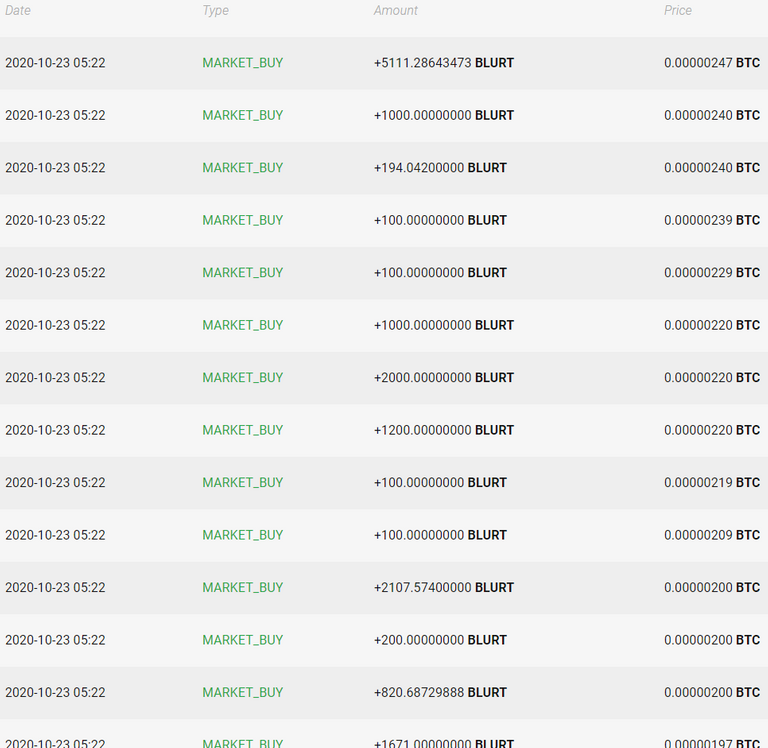 This event will definitely bring more attention to the Blurt blockchain and I'm really glad that I took the chance to buy a sizeable amount of Blurt tokens when it was trading at around 60 Sats.
It's a great time to be in Blurt right now!