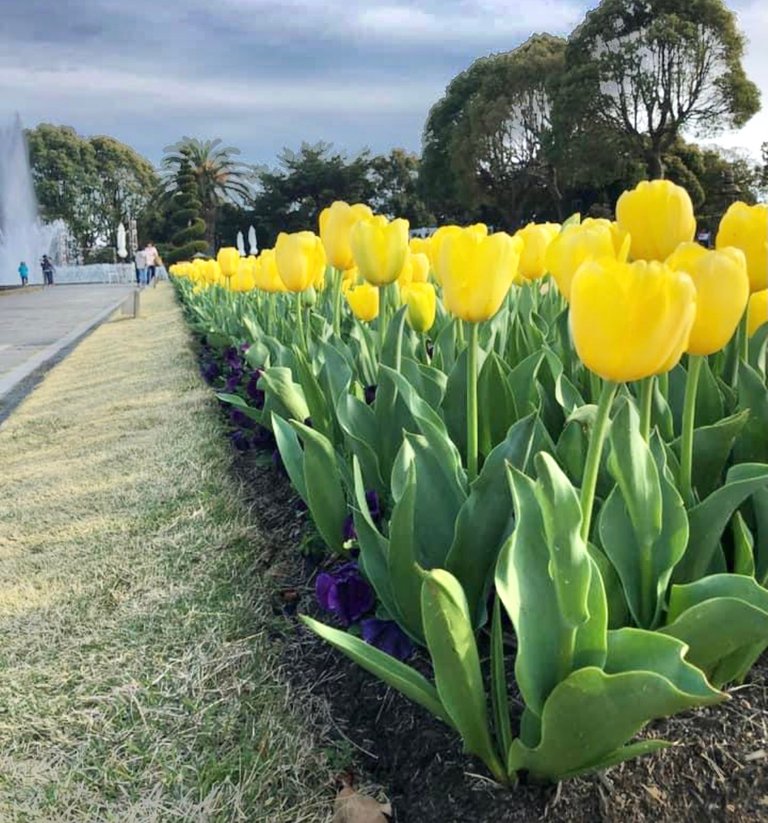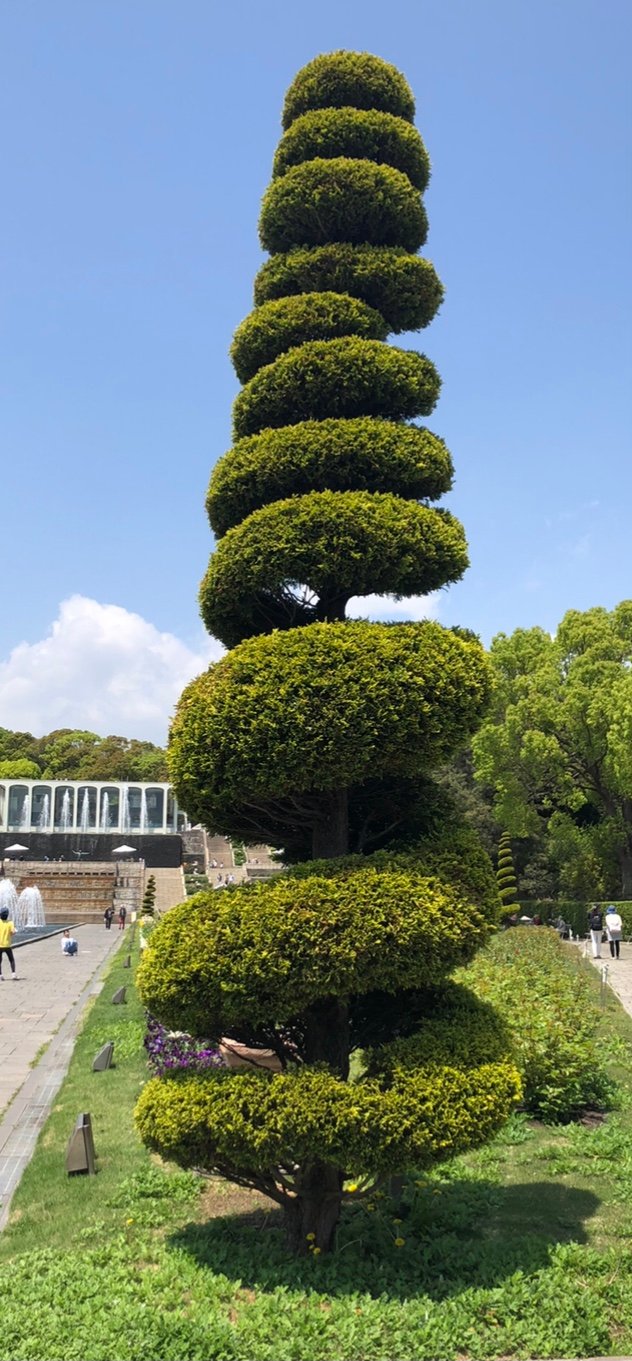 The above photos remind me of the beautiful day I had at one of my favorite parks. It was a lovely spring day. The tulips warmed my heart. That tree stood out. It had me wondering how the horticulturists did it. I would have loved to see them in action. The design was quite unique.
I was nominated by @dmilliz to do the #SpreadTheVibes challenge. He has played an instrumental role in helping me to understand Hive and Peakd as a whole. I can always drop him a line, ask a question or seek clarification. He's sure to get back to me in a short time. Lots of respect @dmilliz.
Spread The Vibes Challenge
For the challenge, I am required to:
React to the video that was sent to me.

Share and comment on a video of my choice.

Nominate other hivers to join the fun.

Share the link/ actual video I'm reacting to.

Include #spreadthevibes and #music as tags.

Post to a community of my choice.
Writing the above steps is actually reminding me of what exactly I should be doing as I create this post. It's a good checklist. Haha.
The video that was sent to me is "Treat the Youths Right" by renown reggae artiste, Jimmy Cliff. Cliff is Jamaican, has written and sung many songs and had starred in the movie, "The Harder They Come".
My Reaction to the Video- Treat The Youths Right
I think in this song, Cliff is reminding us that the youths are the future. "...all the boys and girls of today are the men and women of tomorrow". He believes the youths should be given opportunities otherwise future results could be catastrophic. "Treat the youths right... or you'll be playing with dynamite."
I think he's also saying that the problems we have or "create" today, will have an effect on generations to come. Effects might not show up immediately but eventually will...even if it's in the very long term. So, it's important to treat the youths right so we can have a good society and by large, a good future.
"What was hidden from the first generation, now revealed to the fifth generation."
My #SpreadTheVibes" Selection - "It's A Beautiful Day" (Jermaine Edwards)
Edwards is a Jamaican gospel artiste. He was a teacher but gave up teaching when he realized singing was his calling.
I love this song. It motivates me and reminds me to be grateful in good times and in bad, whatever the situation. "Lord, I thank you for sunshine. I thank you for rain. I thank you for joy. I thank you for pain...it's a beautiful day."
He reminds us to be humble. "Don't ever wanna act too high and mighty, cause tomorrow I can fall down on my face. So in everything Lord, I give you praise...that puts a smile on my face".
The song promotes unity. "Don't fuss and fight. Let us unite. We've got one life so let's make it right."
Hoping someone is encouraged by this song. I sing and dance to it in good times and bad. It really gives me a push on a tough day. If I'm in a safe space I might look really crazy when the music hits me. Lol!
I would like to nominate @tanjakolader and @rarej to #SpreadTheVibes
It's A Beautiful Day